Health leaders call for action to end disparities that cost Mass. an estimated $5.9 billion per year
The economic toll of health inequities for people of color in Massachusetts is at least $5.9 billion a year, according to a new study that aims to make a financial case for ending disparities.
The analysis from the Blue Cross Blue Shield of Massachusetts Foundation states that $1.5 billion of that burden is spent on medical care that could be avoided if people were in better health.
Another $1.4 billion is the cost of lost productivity when people are too sick to work. And $3 billion is due to premature deaths — a burden disproportionately borne by the state's Black population.
These economic costs are paid by residents and businesses in the form of higher health insurance premiums, the report points out, and by taxpayers who fund the costs of MassHealth, the state insurance program for lower-income people.
"This is not only a really bad situation in terms of people's lives, their health, their families, our society — but it's also a real drain on our economy," said Audrey Shelto, chief executive of the Blue Cross foundation.
"We're hoping that by quantifying the impact of racial and ethnic disparities and inequities, we can get people to realize the imperative to move much more quickly" on solutions, she said.
"This is a landmark report that galvanizes the conversation beyond the moral imperative, because it is also an economic imperative."

Juan Fernando Lopera, Beth Israel Lahey Health
The report warns that without interventions, the economic costs of inequities for Black, Hispanic/Latino and Asian people in Massachusetts could nearly double by 2050, to $11.2 billion, as the state's population grows more diverse.
"Those are very significant dollars that could be invested in eradicating disparities," Shelto said, "or put into other parts of our economy: education, housing, transportation — all things which would be good in and of themselves, and also affect people's health."
Shelto called on policymakers, employers, health care providers, insurers and others to take action.
People of color often suffer from poorer health than white populations. The cumulative effects of racism play a role, as do challenges accessing health care. Numerous studies have detailed the racial and ethnic health disparities in pregnancy and childbirth, cancer, heart disease, mental health and other conditions.
A recent study from the Boston Public Health Commission found a wide gap in life expectancy between a Boston census tract where the population is mostly white, compared to one where the population is mostly Black and Latino.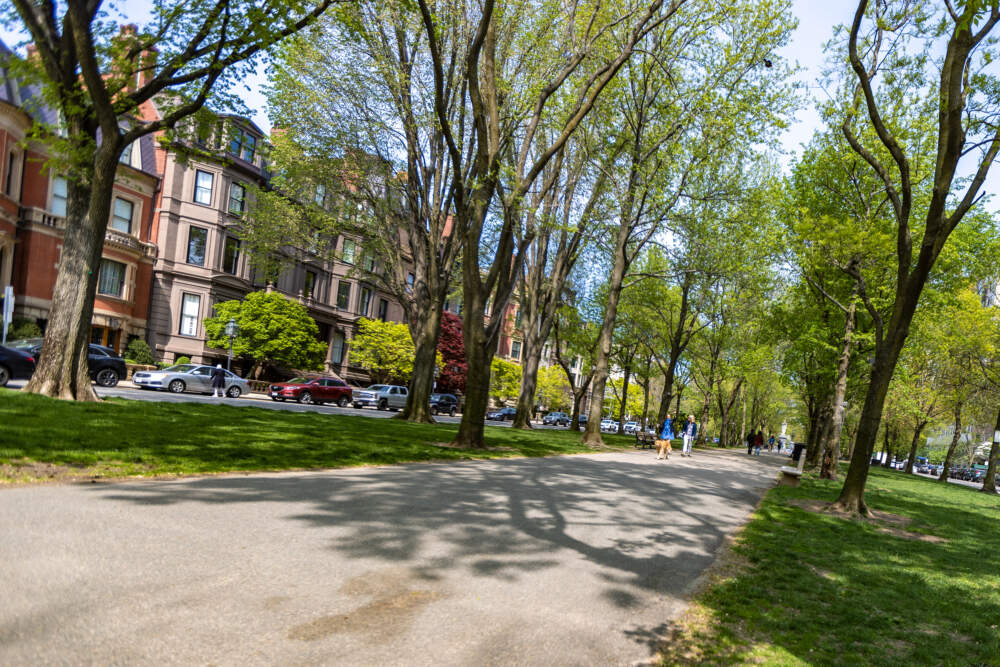 The Blue Cross foundation report used a nationally-recognized framework that identifies an optimal level of health for all racial and ethnic groups, then compares that goal to current levels of health in Massachusetts. It estimates that improving health for people of color would significantly expand the labor force, providing the state with as many as 27,000 additional full-time workers.
"This is a landmark report that galvanizes the conversation beyond the moral imperative, because it is also an economic imperative that we address the significant economic burden of health disparities across the commonwealth," said Juan Fernando Lopera, the chief diversity, equity and inclusion officer at Beth Israel Lahey Health.
Lopera is a member of the Health Equity Compact, which collaborated with the Blue Cross foundation on the report. The group includes more than 70 health care leaders of color from Massachusetts hospitals, health centers, insurers and other organizations.
The compact emerged from the pandemic, in response to the dramatically higher rates of COVID infections, hospitalizations and deaths for Black and Latino patients as compared to white patients.
Lopera said the group is asking state officials and health care providers to share data on specific diseases, by ZIP code and health system, that could be used to create a health equity score for each neighborhood in Massachusetts, and the state as a whole.
The group is also urging the state to create a dashboard, similar to the Department of Public Health dashboard that tracks the spread of COVID and the uptake of vaccinations.
"We need the same rigor for understanding disparities beyond COVID," Lopera said.
Lopera and other health care leaders are lobbying state lawmakers to pass comprehensive legislation to advance health equity. Their proposal would require insurance coverage for all residents regardless of immigration status, establish programs to develop a more diverse workforce, set standards for reporting on health disparities and track efforts to reduce them.
Michael Curry, chief executive of the Massachusetts League of Community Health Centers and a co-founder of the Health Equity Compact, said the new report shows that it's time for a more unified, statewide approach to tackling inequities.
"Every business, large and small, needs to realize that you pay now — or pay greater later," said Curry, referring to the projection that the cost of inequities will soar unless health disparities end.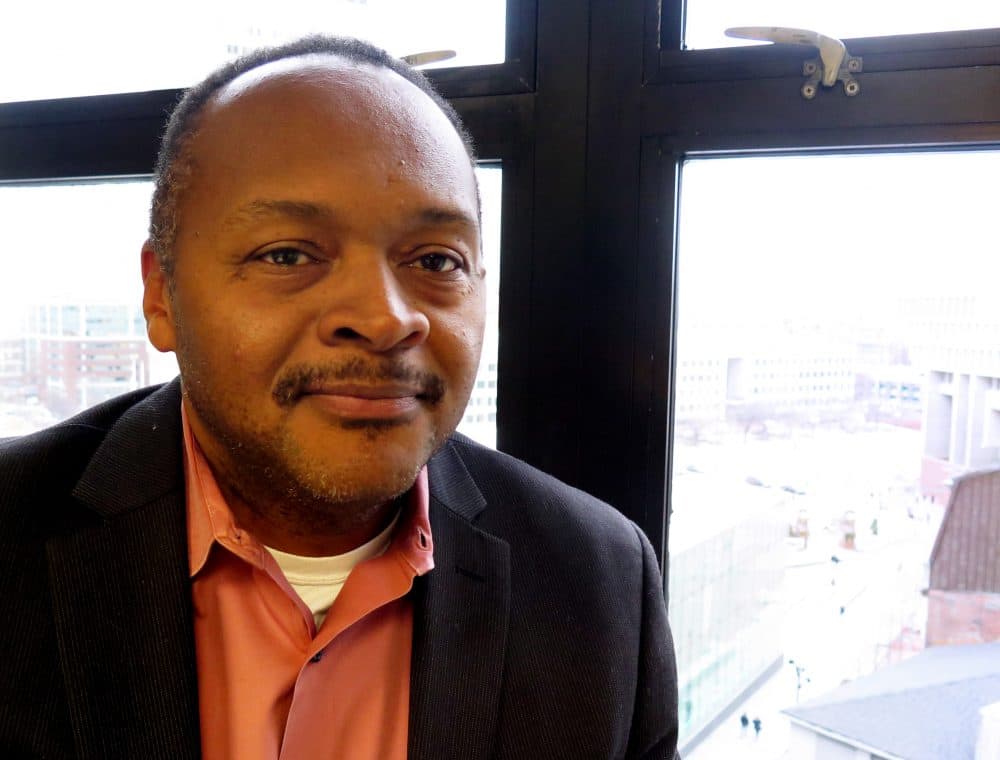 Curry hopes the report will launch a new wave of health care reform in Massachusetts with employers, local and state government agencies, health care providers, insurers and the public coming together as they did in 2006, when the state mandated coverage and created an insurance marketplace that served as the model for the federal Affordable Care Act.
"I feel confident that Massachusetts will lead the nation and potentially the world in how to eliminate health inequities," Curry said.
Officials in Gov. Maura Healey's administration said they are committed to measuring and addressing disparities, including in areas such as housing and employment, which have a significant impact on health.
"We may have one of the strongest health care systems in the world here in Massachusetts, but our advancements are empty as long as gaps in outcomes persist," Olivia James, a spokesperson for the Executive Office of Health and Human Services, said in a statement.
Many efforts to reduce disparities are under way across the state, but they're often siloed by health care provider, insurer or community.
"It's not five years that we've been seeing this, it's been decades or longer."

Dr. Mattie Castiel, Worcester
In Worcester, for example, city officials are partnering with hospitals to determine which neighborhoods have the highest rates of diabetes, asthma, hypertension and other chronic ailments. Dr. Mattie Castiel, Worcester's commissioner of health and human services, said there is an 11-year gap in life expectancy across ZIP codes in Worcester. She said that has to change.
"It can't wait," said Castiel, a member of the Health Equity Compact. "It's not five years that we've been seeing this, it's been decades or longer."
A national analysis published in JAMA last month estimated the economic burden of health inequities for racial and ethnic minority populations was over $400 billion in a year.
In Massachusetts, the Blue Cross foundation report found a higher burden of avoidable health care spending for Black residents, while the cost of lost workforce productivity was highest for the state's Hispanic/Latino population.
Although the study focused on people of color, it notes that white people in Massachusetts are not at optimal health either. Including the white population, the economic burden of inequities amounts to $23.5 billion annually, researchers said.
The report was detailed at a health equity conference at UMass Boston on Tuesday, where health care and business leaders called for swifter action to end disparities.
"This is more evidence that we need to act," said Nicole Obi, chief executive of the Black Economic Council of Massachusetts, which was not involved in the study. "There is absolutely a cost of inaction."