View Boston: What to expect at the Prudential Center's new 3-floor observatory
Editor's Note: This is an excerpt from WBUR's daily morning newsletter, WBUR Today. If you like what you read and want it in your inbox, sign up here. 
---
We begin today with a view from the top of the Hub.
For the first time in over three years, visitors can now return to the top of Boston's Prudential Center. "View Boston" opens today, more than 50 stories above the street. The three-floor observatory takes the place of the iconic Top of the Hub restaurant and Skywalk Observatory, which closed in 2020. And while View Boston offers sweeping views, fine dining and fancy cocktails just like its predecessor, WBUR's Laney Ruckstuhl reports that the attraction also includes new features — specifically an outdoor roof deck and interactive indoor exhibits. Here's a floor-by-floor look:
The 52nd floor: Upon arrival at View Boston's entrance inside the Pru's mall, visitors will take dedicated elevators up to an indoor observatory on the top floor with panoramic views.
The 51st floor: One floor down is a wraparound outdoor roof deck, plus an indoor/outdoor cocktail bar with drinks and small plates.
The 50th floor: The final stop includes an array of interactive exhibits, including a projection-mapped 3D model of Boston and an "immersive theater" with a 270-degree screen.
Plan your visit: Tickets start at $35 for general admission, but can range up to $150 for a window table reservation, food and drink. They can be purchased online or in-person at the Pru.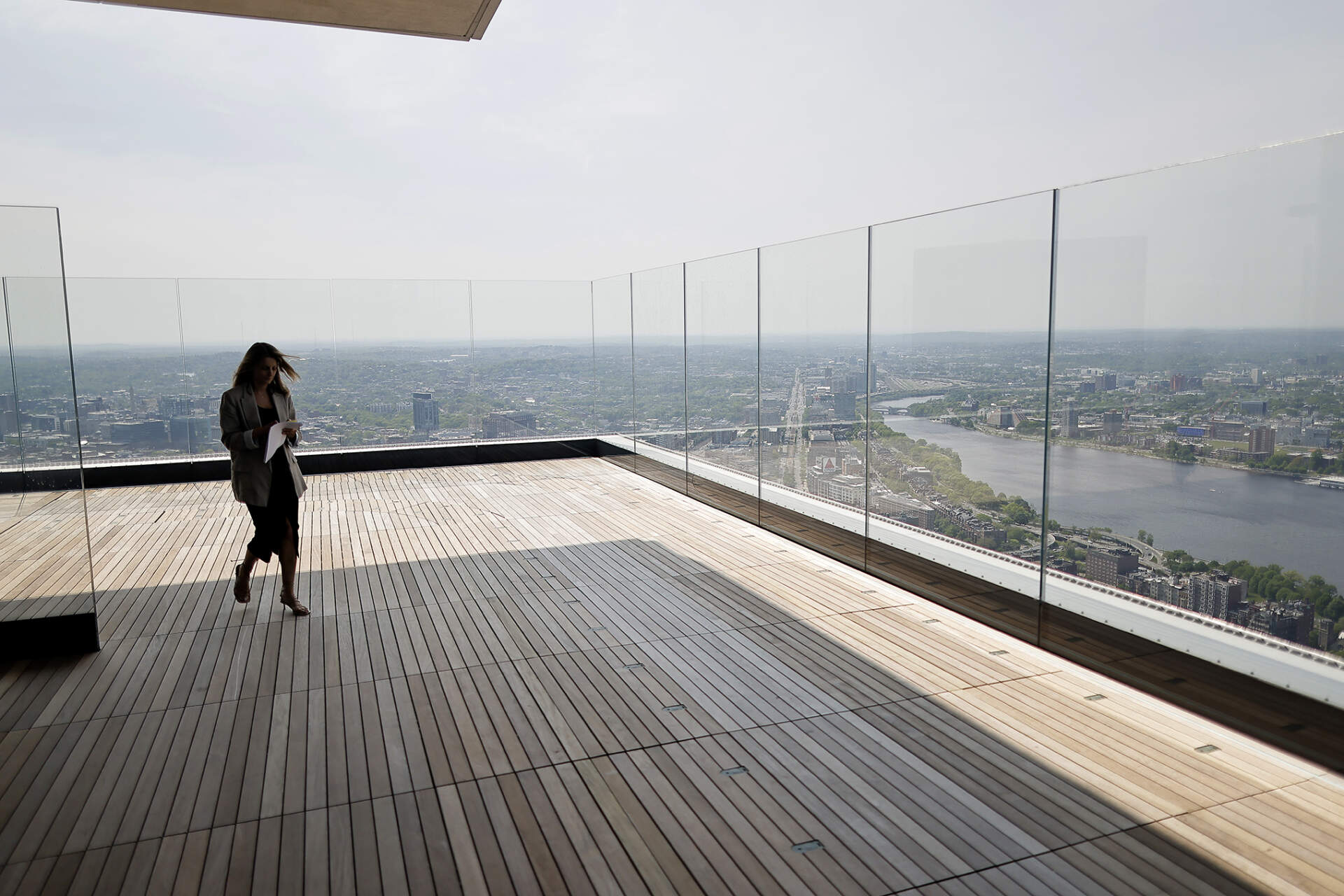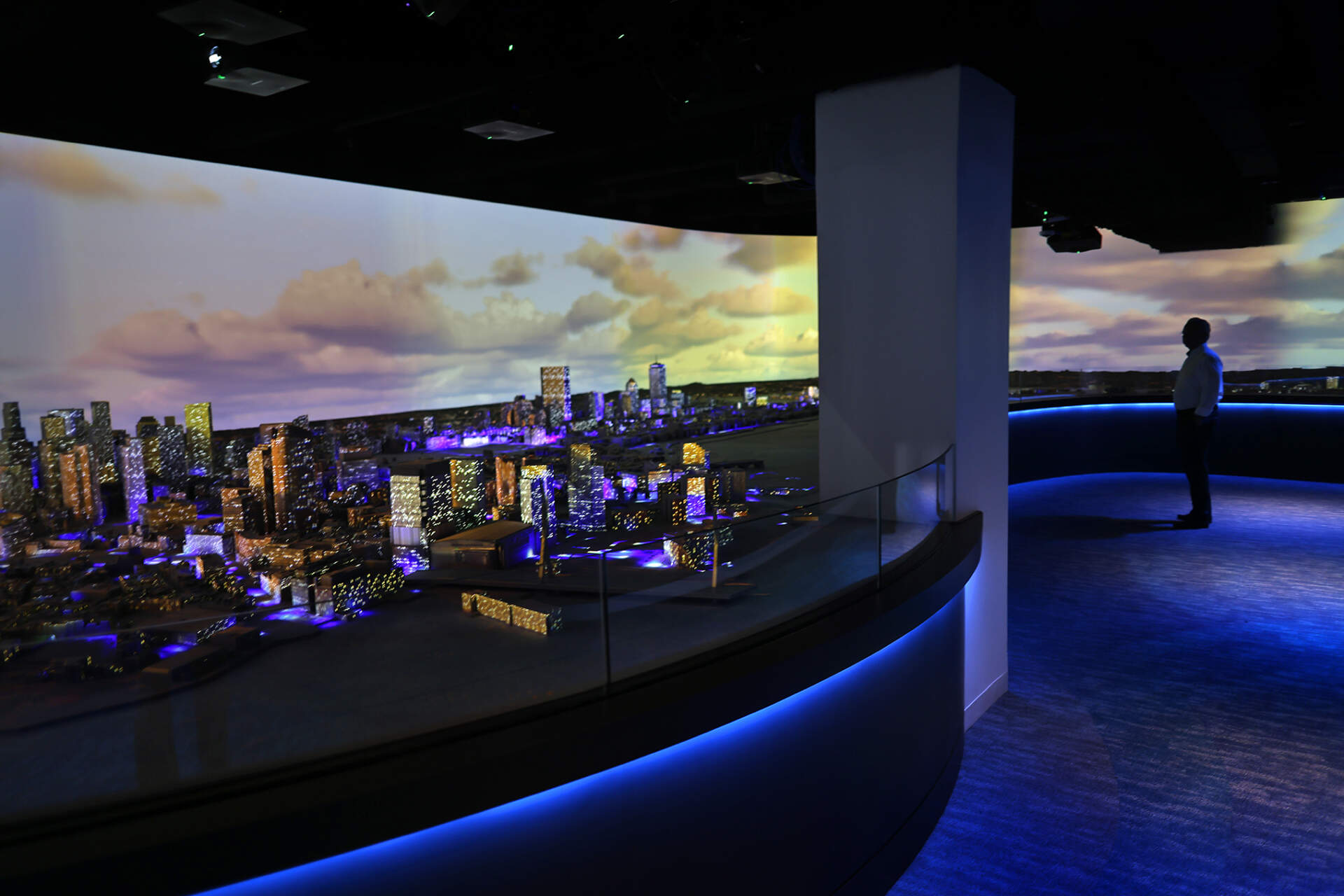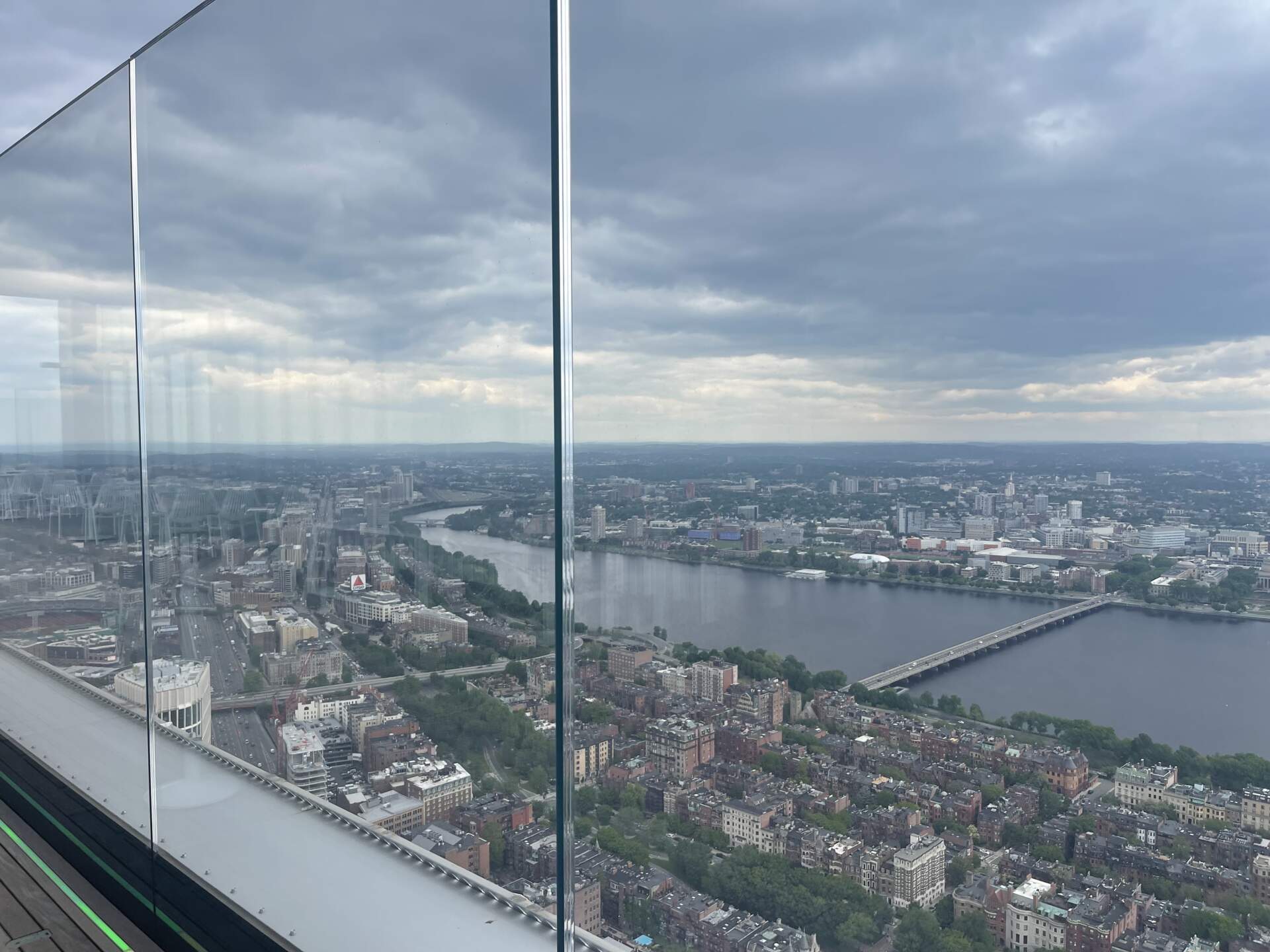 Right to ignore: Federal officials are telling carmakers not to comply with Massachusetts' updated right-to-repair law. The law, which was approved overwhelmingly by voters in 2020, requires carmakers to share vehicles' wireless mechanical information with owners and independent repair shops. But in a letter this week, National Highway Traffic Safety Administration officials said federal law preempts state law on the matter, citing "significant safety concerns."
What's the concern? The NTSB says open access to such info could allow a "malicious actor here or abroad" to remotely take control of a car's steering, acceleration, braking and air bags: "Crashes, injuries, or deaths are foreseeable outcomes of such a situation."
The letter doesn't really change the status quo. The law has been stuck in the courts. And while Attorney General Andrea Campbell said she'd begin enforcing the law this month, The Boston Globe reports that no carmakers are providing telematic data as required. Meanwhile, two — Kia and Subaru — have simply disabled their cars' wireless features in Massachusetts.
Gov. Maura Healey is slated to make a "a major criminal justice announcement" at noon today at the State House — and it doesn't take a professional detective to guess what it will be. Two unnamed sources tell the Globe that Healey is planning to recommend pardons for seven people, a rarity so early in a governor's first term.
We still don't know who Healey wants to pardon. Whoever it is, the recommendations will need approval from the Governor's Council.
Budget battle: The Boston City Council approved a $4.2 billion budget proposal yesterday that includes a $31 million — or 7% — cut to the city's police department. In total, the budget includes $53 million in changes to the budget Mayor Michelle Wu originally proposed.
Go deeper: The BPD wouldn't be the only department facing cuts. According to The Dorchester Reporter, the Council's budget would largely shift funding from transportation, inspectional services, public works and veterans issues to youth employment, arts and culture, parks and "participatory budgeting."
What's next: The measure now heads back to the desk of Wu, who can veto some, all or none of those amendments. Her office is already hinting that they'll reject some changes, expressing "concerns about the scale and scope of cuts proposed to departments delivering key City services."
Good news: The Boston area's drinking water met every federal and state standard in 2022 — both including current and proposed PFAS standards. The Massachusetts Water Resources Authority posted the testing results this week, saying it has "great confidence in the water we deliver to the homes and businesses," and residents should, too.
There is some mild concerns about lead. While the system as a whole continues to be below lead action levels, many homes may still have pipes and plumbing fixtures that contain lead.
Listen: Radio Boston recently spoke to three experts about what we know about lead in Boston — and what's being done about it.
P.S.— Have you been itching to ask Healey a question? Today is your chance! The governor is making her monthly appearance on Radio Boston at 11 a.m. and you can send in your question through our text club. Join by texting BOSTON to 617-766-0382.