Adult woman enrolled and attended 3 Boston high schools, school officials say
An adult woman attended three separate Boston high schools as a student this school year using fake identification, superintendent Mary Skipper notified families in a letter Tuesday. Boston police are investigating.
The woman attended the Jeremiah E. Burke High School, Brighton High School and English High School, using the student transfer process and "enrolling under multiple pseudonyms," according to Skipper.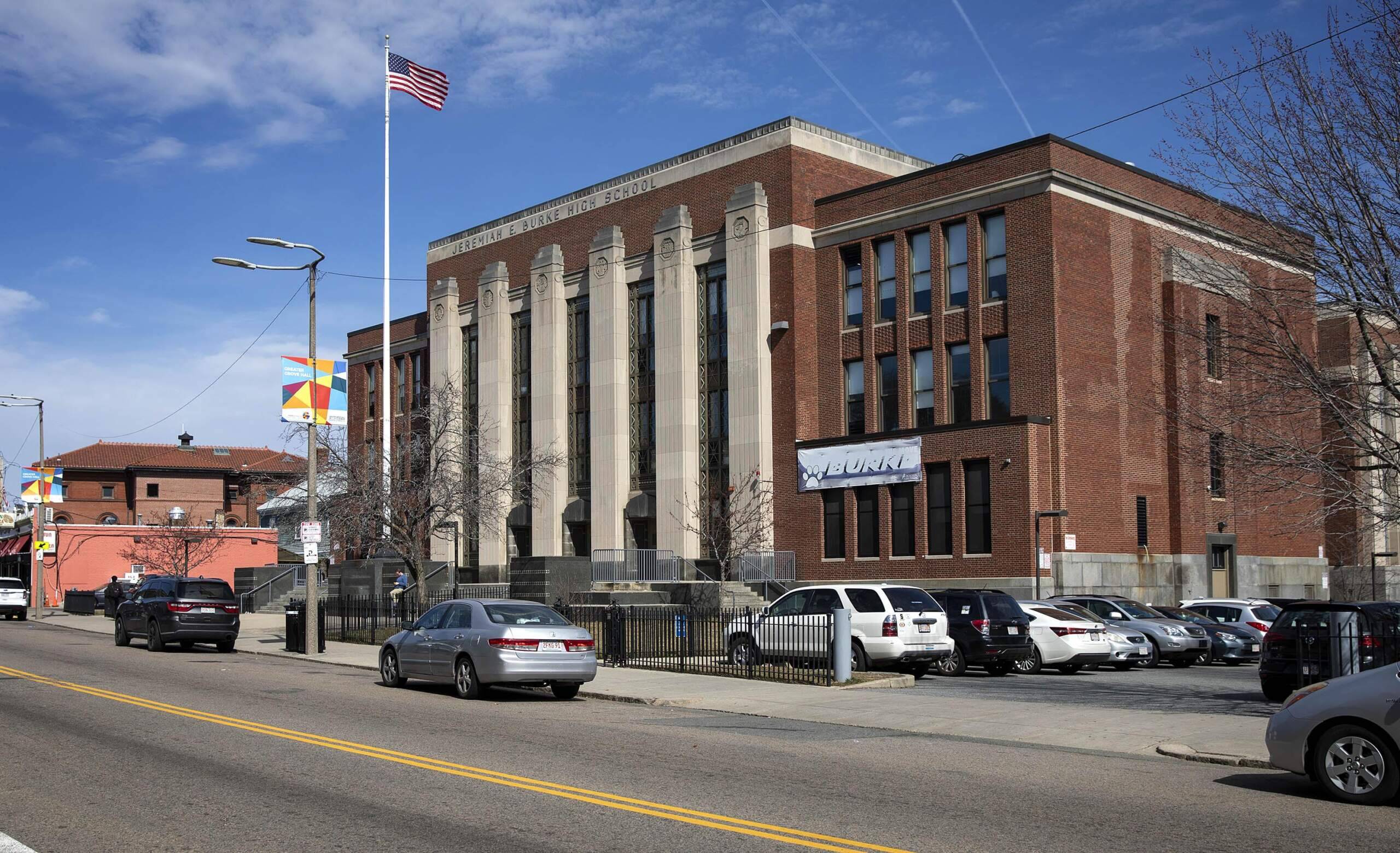 "I am deeply troubled that an adult would breach the trust of our school communities by posing as a student," the superintendent said in a statement. "This appears to be a case of extremely sophisticated fraud."
A redacted copy of a Boston Police Department report that WBUR obtained from police identifies the woman as white, but does not include other information like age. It does not name a motive.
It appears the woman previously worked as a social worker at the Massachusetts Department of Children and Families. In a statement to WBUR, the agency confirmed she was employed there, but her employment ended in February 2023. The agency received a report, a DCF spokeswoman said, and is investigating.
Following a media event Wednesday, Gov. Maura Healey addressed the matter. "It's obviously a really disturbing situation," she told reporters at the State House.
A BPS spokesman declined to comment Wednesday. "This incident is under investigation and in order to protect the integrity of the investigation, I cannot comment further," he said.
The matter came to district officials' attention last week after a BPS staff member noticed "irregularities in the paperwork on file" and notified the district office, which then contacted the Boston police, according to Skipper.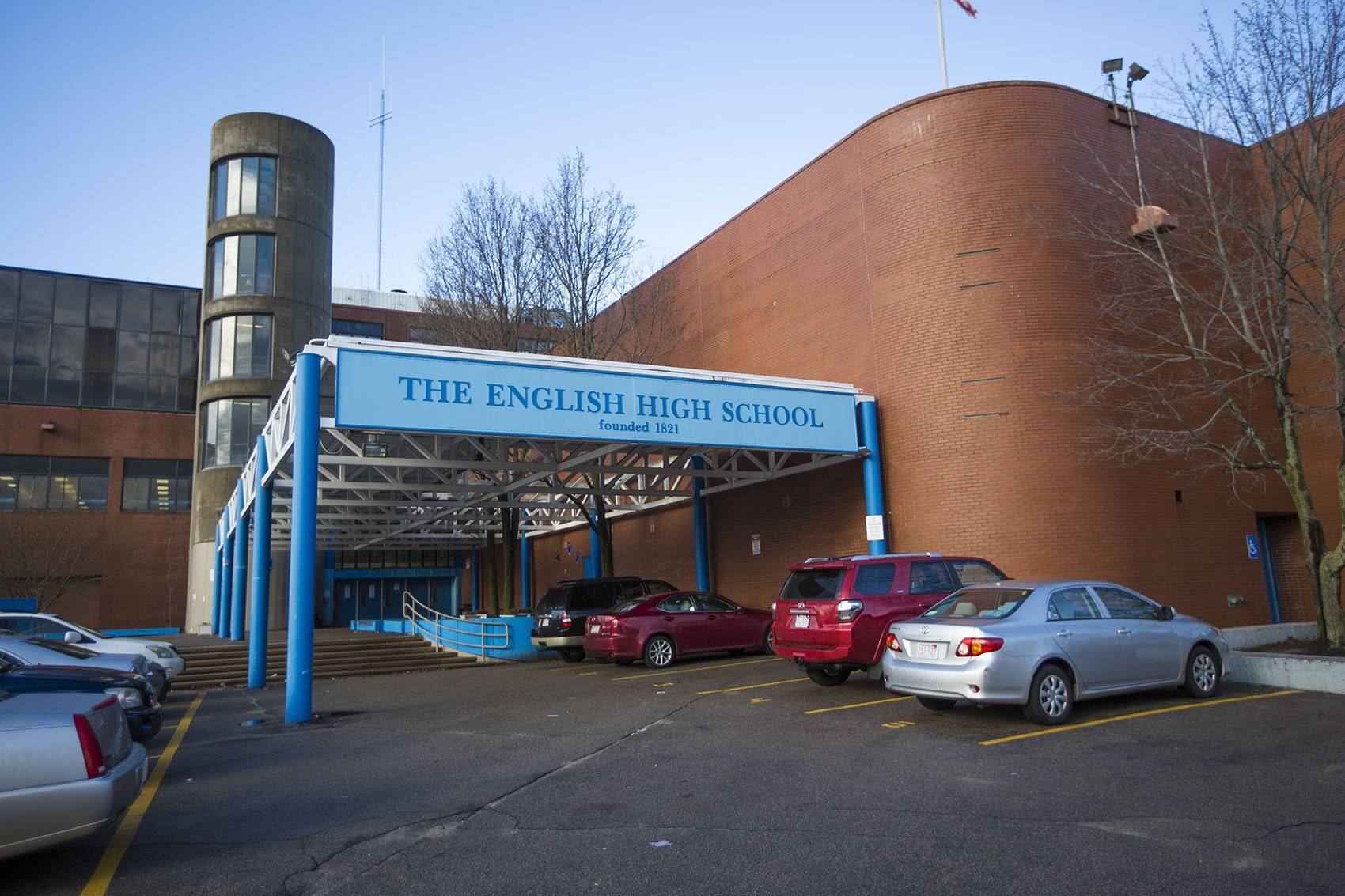 On June 14, an officer went to English High in Jamaica Plain to speak with school staff. According to the police report, staff became concerned when a man came to the school to declare he would be withdrawing his "daughter" and enrolling her in a private school due to bullying. Staff thought it was odd since she had only been enrolled for less than a week and school officials began to address the bullying that day. Staff thought there might be "some sort of custodial issue" with the parents, according to the police report, so they dug into the individual's enrollment paperwork.
School officials noticed one of the forms was "not right," according to the report. It was listed with a header that read: "Department of Children rind [sic] Families." (A letter from DCF is one of the options to prove Boston residency when registering for school.) Follow-up calls to the numbers listed on the form prompted further inquiry and staff to eventually contact police, the report states.
The box on the police report for "human trafficking" is checked off, but there is no further description on that item.
Skipper's letter states school officials have not identified any instances of harm to students or staff and that families of those people who might have directly interacted with the supposed student are being contacted. The woman has been ordered to stay away from BPS facilities, Skipper added.
This isn't the first instance this year that an adult has been accused of impersonating a student. In New Jersey, a 29-year-old woman attended New Brunswick High School for nearly a week before being caught and charged with providing documents that falsified her age.
This article was originally published on June 20, 2023.