5 things to do this weekend, including Boston Harborfest and new art at the MFA
Let's be honest. Will anything on this list come close to the thrill of watching your drunk neighbor's cousin attempt to light the fireworks he smuggled in from New Hampshire on a damp beach? The lighter flickers and everyone waits for the fuse to catch. Dogs and children in the surrounding homes seek comfort. Police dispatched. Wildlife perplexed and panicked.
That's how we mark the star-spangled weekend in my family, but it's not for everybody. If you're looking for safer, more civilized ways to spend your weekend, we've got you covered. Here are five worthwhile things to check out this weekend.
---
Through Friday, October 6
Each summer since 2008, outdoor art installations pop up in Worcester's oldest park. This year's collection comes from near and far, featuring works from more practiced artists as well as the artwork of local elementary and middle school students. On occasion, previous artwork has moved from this temporary exhibit to permanent displays elsewhere in the city, so this showcase can serve as a preview of the city's changing art landscape. Aside from the art, there's a playground and a recently restored wooden bridge that always fascinated me as a child.
I also want to mention this exhibit on this particular weekend because it coincides with the nearby Worcester Art Museum's Free First Sundays, where the museum opens its doors to all visitors free of charge. This Sunday's events include a tour of the museum's watercolor exhibit as well as an interactive program where adults and kids can get up close and personal with medieval artifacts.
---
Sunday, July 2
Last year this artist brought audiences to their feet after a performance of "Rhapsody in Blue." Sunday's program includes original pieces by Goodyear as well as a few works of Beethoven. I also have to say that if you haven't been to the Shalin Liu Performance Center in Rockport, you should do yourself the favor. The venue is an absolutely stunning hall designed by Epstein Joslin Architects and tuned to perfection by the renowned acoustician R. Lawrence Kirkegaard. Between the sounds of Goodyear's piano playing and the visuals of an early evening oceanview through the concert hall's massive glass window, you have a little slice of heaven in Rockport.
---
Friday, June 30-Tuesday July 4
It can be tricky when a holiday falls midweek. Do you choose to celebrate on the day of or maybe on the Saturday beforehand? The people running Harborfest this year took that question and answered, "Yes!" Harborfest runs for a total of five days this year, and each day is filled with music, entertainment and educational programming. Museums that would otherwise be closed will be open for much of the weekend. Musicians will perform along the streets, and there will be fireworks on not one but two nights, Saturday and Tuesday.
On the edible side of the programming, visit Chowderfest for free samples on Monday from 2 p.m. to 4 p.m. in Downtown Crossing along Washington Street between Winter and Bromfield Street. Past competitors have included the Ritz-Carlton's Artisan Bistro, Boston University's Dining Services, The Merchant and Ruth's Chris Steak House. As I'm typing this, it's nearly 80 degrees outside and the humidity has been hovering at around 80% this week. But sure, I could go for a cup of chowder right now.
---
Saturday, July 1
Sometimes in the heat of summer, you need a break from the sun. Museums can often serve as an air-conditioned escape from the heat and humidity. You have two added incentives to visit the MFA this weekend, and that's two exhibitions opening.
First, Matthew Wong's otherworldly paintings will transport you to colorful and expansive landscapes in "Matthew Wong: The Realm of Appearances." Having died at the age of 35 in 2019, Wong produced stunning work in his short time as a painter. Second, "Tiny Treasures: The Magic of Miniatures" brings together a collection of various mediums that share one commonality: their teeny-tinyness. From a diamond-encrusted bicycle to a small scene carved out of a single piece of ivory and more, this exhibit will surely delight anyone who has found themselves entranced by a tiny meal video on Instagram.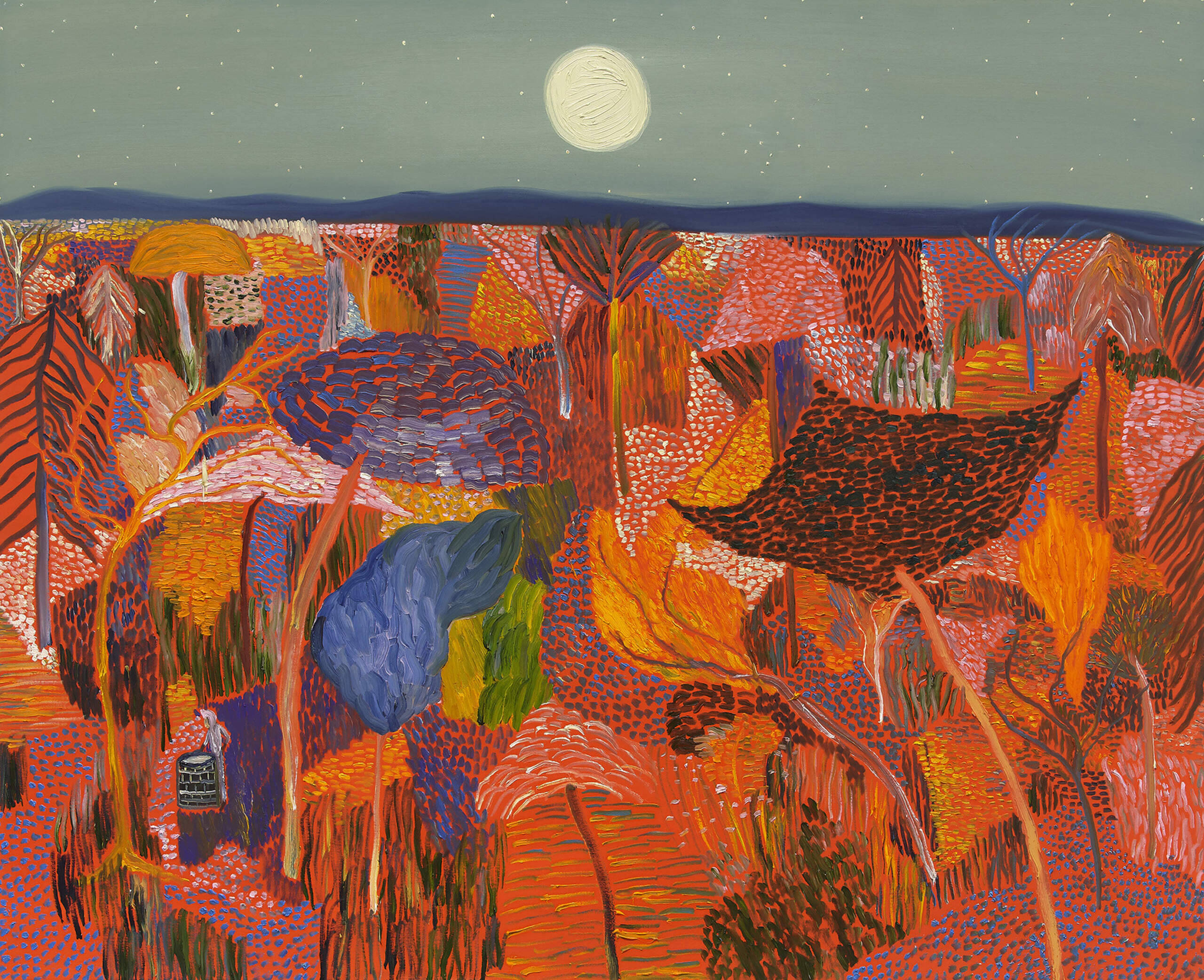 ---
Saturday, July 1-Monday, July 3
If you're seeking an alternative to the minutemen marches, consider the Wampanoag Pawâw (also spelled Powwow). Attendees will be graced with traditional music, dancing, vibrant clothing and plenty of food. This festival takes place just about 20 minutes over either of the bridges to Cape Cod, so it makes for a nice place to take a break from the traffic and enjoy the festivities.
With all the red, white and blue, it can be easy to forget just how young the United States is as a country. The traditions of pomp and pyrotechnics can make it appear that this is the predominant country that always was and always will be. But this celebration is a reminder of even deeper roots, as the culture represented at this event belongs to a tribe that has been in the Massachusetts area for more than 10,000 years. The gates open daily at 10 a.m., and the Mashpee Wampanoag Tribe says all are welcome at this event.