Your guide to the Boston area's indie theaters and film festivals
You'd never be able to tell from our dumpy, poorly maintained multiplexes, but Boston has one of the most enviable film cultures in the country.
Look beyond the big chains and you'll find plenty of precious, old-fashioned independent movie houses committed to bringing the best contemporary art cinema and popcorn entertainment to the community. It's a thriving, welcoming scene full of fun repertory programming and more film festivals than one person could possibly have enough time to attend. (We've tried.)
Here's a curated list of our coolest indie theaters, as well as several of the major festivals you should keep on your radar.
Theaters
Somerville Theatre
55 Davis Square, Somerville
MBTA Red Line – Davis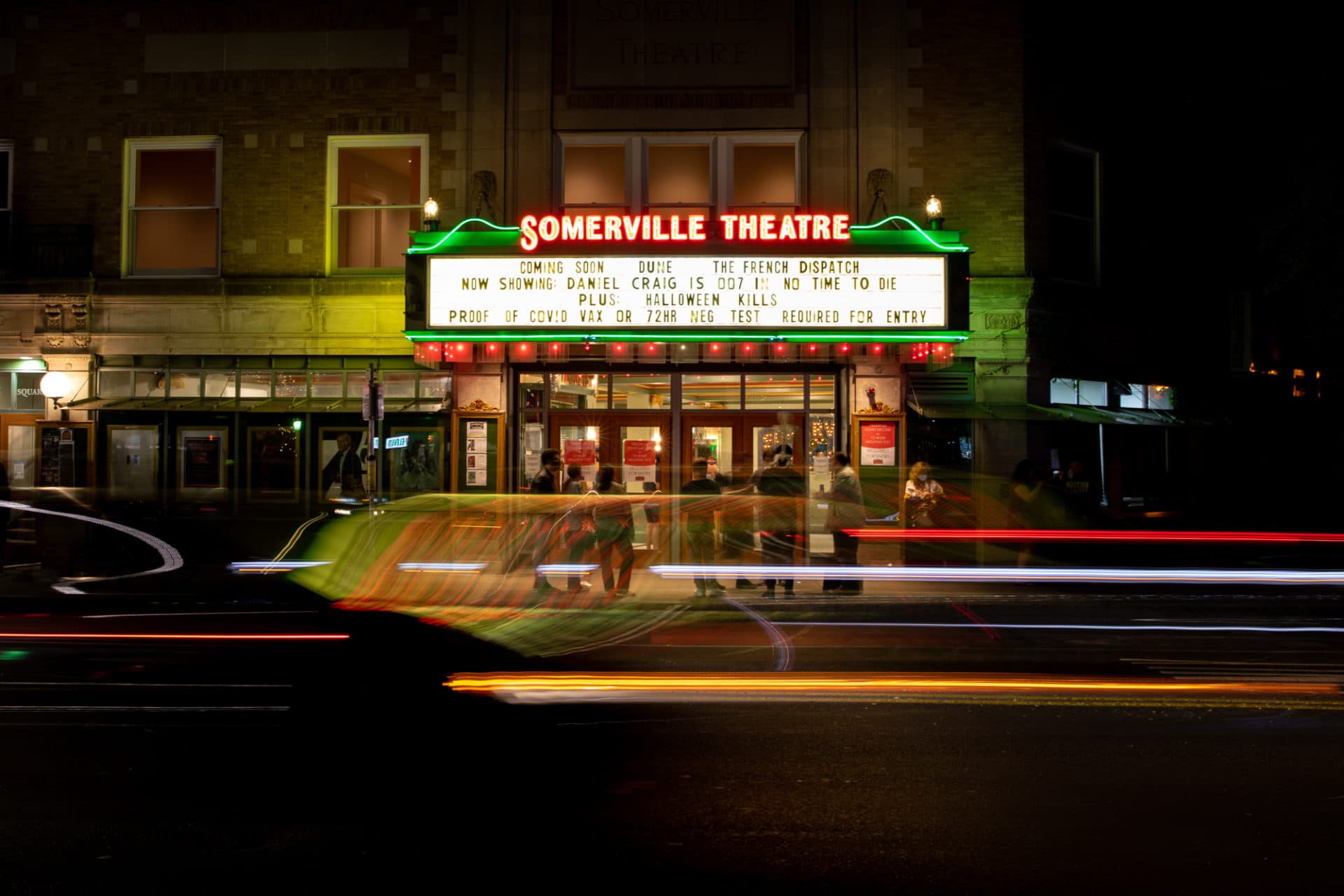 The Boston area's oldest operating movie theater opened in 1914. The Somerville Theatre was a 1,000-seat vaudeville house with a pit orchestra, and it drew crowds by exhibiting two-reel presentations of Mr. Edison's latest invention, along with weekly plays from a local stock company. It continues today as a movie theater and music venue. (Among the countless acts to have performed on this stage The Marx Brothers once performed on this stage, as did U2 and Bruce Springsteen among countless others.)
In recent years, the theater has been painstakingly restored to its former glory, with the 840-seat main auditorium and its balcony a throwback to movie palaces of yore, complete with grand gold and red curtains that sweep back to unveil the 30-foot screen. There are also two cozier auditoriums in the basement, as well as a 30-seat microcinema available for rentals and parties.
The regular programming is a mix of blockbuster and arthouse fare, with tickets running a buck or two cheaper than competing multiplexes. For digital screenings, the main auditorium is equipped with one of the few 4K laser projectors in the Northeast.
When it comes to celluloid, the Somerville has the most comprehensive projection booth in the region. It's outfitted to screen 70mm and 35mm film and capable of every sound format in the history of the medium, from old-school magnetic soundtracks to the digital discs of the 1990s. It took years to track down all the components, but basically, if a movie has ever played anywhere, it can be presented at the Somerville as it was originally shown.
Naturally, this lends a historical bent to the theater's special programming. In addition to a regular calendar of cult hits and hidden gems, the Somerville's monthly "Silents, Please!" series screens classics from the art form's early days — usually on loan from the Library of Congress — with live accompaniment by New Hampshire musician Jeff Rapsis. The theater's annual 70mm and Widescreen Festival stresses spectacle in a variety of rarely screened film formats that put state-of-the-art digital presentations to shame.
---
Coolidge Corner Theatre
290 Harvard Street, Brookline
MBTA Green Line C Branch – Coolidge Corner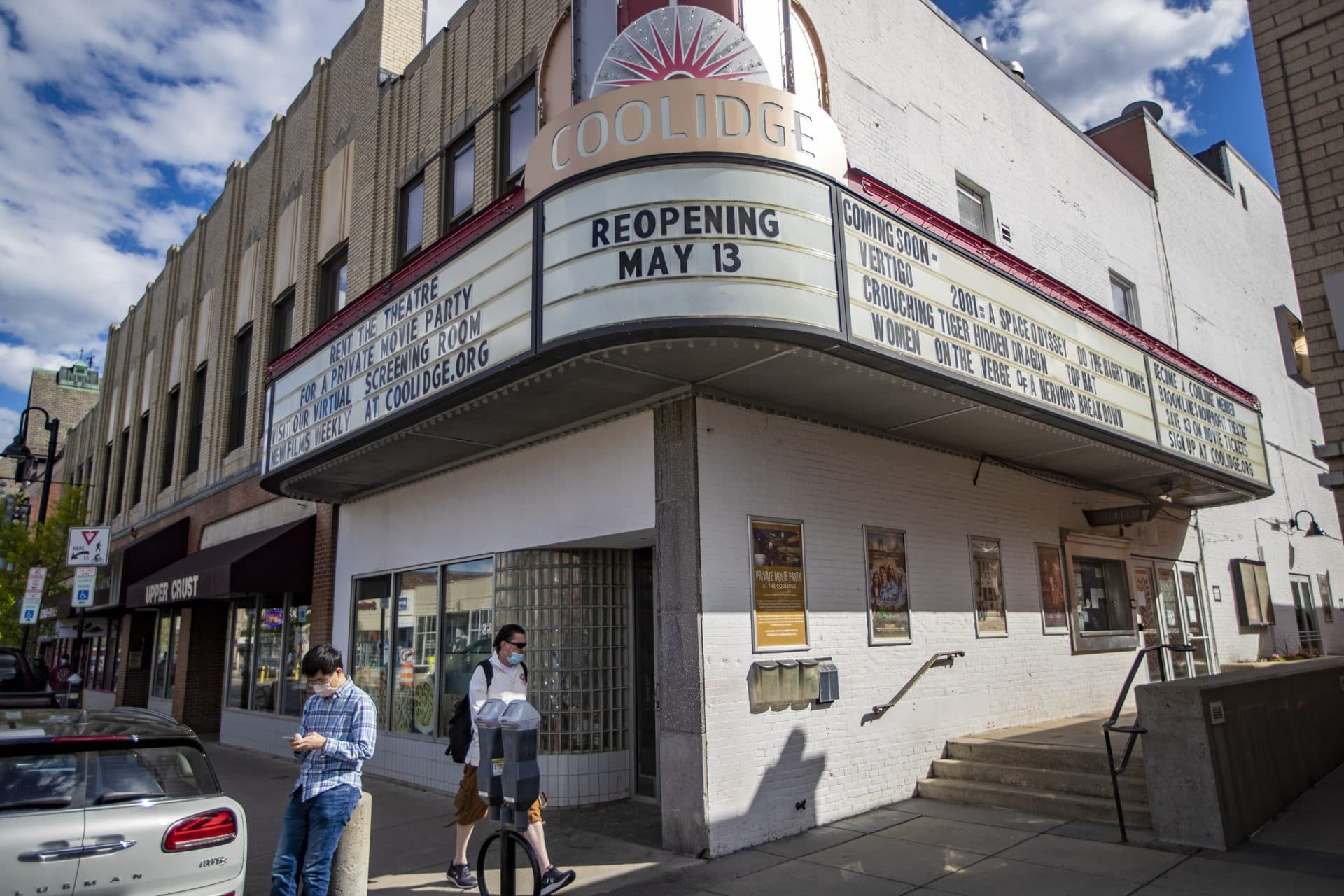 Converted from a Universalist church in 1933, the Coolidge Corner Theatre was on the brink of being demolished in 1989, back when the burgeoning home video market ate away revival house revenues. It was a local film professor named David Kleiler who started the grassroots movement that became the nonprofit Coolidge Corner Theatre Foundation, rescuing the building from the wrecking ball.
With its original art deco flourishes carefully restored, the Coolidge boasts a luxurious 440-seat main auditorium. The upper balcony was converted to a second screen in 1979. Both can play 35mm film as well as digital, and are outfitted with beautiful red curtains for some of that old-school showmanship. Additionally, there are two small screening rooms upstairs for digital presentations. (The published schedule helpfully indicates which auditorium the films are screening in, for us Moviehouse 1 loyalists.) Currently under construction, the theater is undergoing a $12.5 million expansion that will include a new entrance and lobby, two additional auditoriums and a classroom space community engagement center.
The Coolidge shows primarily first-run foreign and independent films, but the theater is most renowned for its repertory series. Coolidge After Midnite is a local institution, the brainchild of director of special programming Mark Anastasio, who has an eye for the obscure and outré. His annual all-night Halloween horror marathon sells out every year -— a rite of passage for those with more fortitude than this middle-aged moviegoer. Big Screen Classics offers an impressive array of exactly that, while Cinema Jukebox gives the theater's surround sound system a monthly workout with concert films and musicals. Science on Screen pairs unexpected films with introductory lectures from STEM professionals breaking down the nuts and bolts (or atoms) of what you're about to watch.
The Coolidge has recently branched out into educational programming, with multi-week classes and one-night seminars from visiting professors, critics and academics. The Coolidge Award is presented to artists whose body of work has been recognized as consistently original and challenging. Recent recipients include Julianne Moore, Michael Douglas, Jane Fonda and Werner Herzog.
---
Brattle Theatre
40 Brattle Street, Cambridge
MBTA Red Line - Harvard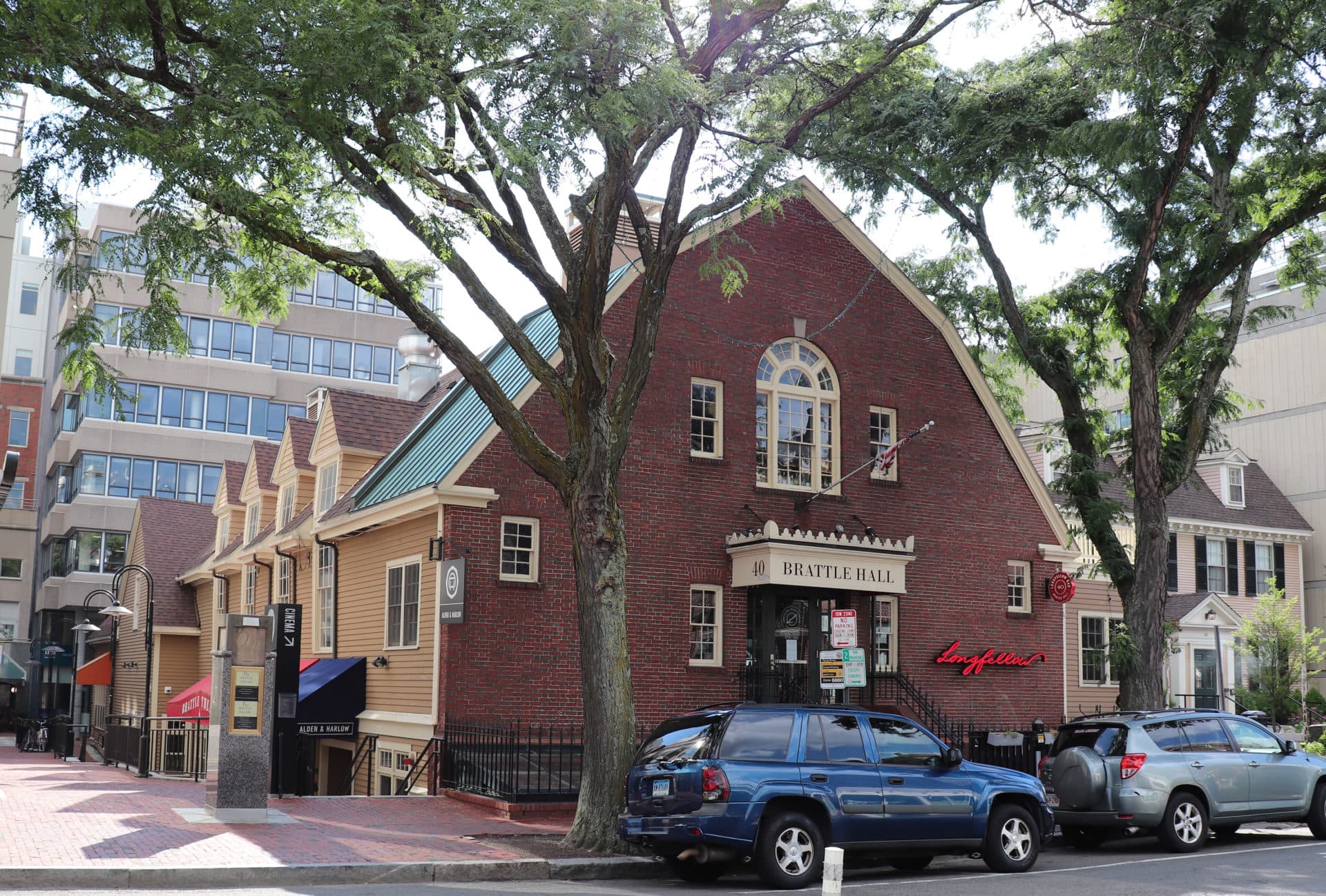 Boston's unofficial film school started showing movies in 1953. Before that, the historic Brattle Hall was used for everything from musical performances to Lutheran church services, and even served for a time as the Cambridge Police Department's gymnasium.
Inspired by the programming of Henri Langlois at the Paris' Cinémathèque Française, Harvard pals Bryant Haliday and Cyrus Harvey Jr. arranged an eclectic mix of American and international movies, old and new, in the Brattle's early days as a theater. Converted to a nonprofit in 2001, the Brattle's calendar programming continues to this day, alternating double features of classic and modern films with premieres, festivals and retrospectives. In 2020 the Brattle Theatre received a Film Heritage Award from the National Society of Film Critics, for "showing arthouse movies steadily since 1953, and holding strong in continuing the time-honored tradition of daily double features."
The 235-seat single-screen theater has the last rear projection system in North America, preserving the space's balcony and proscenium arch by putting the projectors behind the screen, aimed at a 45-degree mirror to throw a reverse image. As per its historical mission, the Brattle prefers to screen movies on 35mm film whenever possible, though the booth is also capable of playing 16mm and digital. The cinema recently upgraded to a 22-speaker 7.1 surround sound system, comparable to most multiplexes.
The Brattle is probably most famous for kickstarting the cult of Humphrey Bogart, when the theater used to screen "Casablanca" around the clock during reading weeks before Harvard's final exams. Fans would come dressed in costume and sing along with "La Marseillaise." The film-inspired paintings from the adjacent Casablanca restaurant (which closed in 2012) now adorn the auditorium's back walls. Valentine's Day screenings of the 1942 classic are some of the toughest tickets in town. But any Bogie movie there is an event.
---
Harvard Film Archive
24 Quincy Street, Cambridge
MBTA Red Line – Harvard
The local cinephile's best kept secret, this division of Harvard Library is hidden away in the basement of the university's Carpenter Center for the Visual Arts. Housing over 40,000 motion picture prints and elements from every era of cinema history around the world, the 188-seat cinematheque hosts public screenings of rarities and international discoveries that would likely never otherwise be seen in local movie houses.
Additionally, the HFA programs deep-dive retrospectives into the work of more familiar filmmakers, with past summers devoted to screening the complete filmographies of Robert Altman, Howard Hawks and Federico Fellini. The university connection facilitates a star-studded lineup of guest speakers. In recent years, the HFA has hosted Sofia Coppola, Kathryn Bigelow, Wim Wenders, Kelly Reichardt and even blaxploitation legend Pam Grier.
The $10 ticket is the cheapest in town, but you'll have to hold off on snacks until after the show. The theater has a strict no food or drink policy.
---
Notable Film Festivals
January
When: Mid-January
Where: Venues in Newton, Watertown, Cambridge and Arlington. Some screenings are available online
Highlights: Designed for kids ages 3-12, this family-friendly festival gathers stories from around the world, and includes an annual film tribute to Dr. Martin Luther King Jr. With a heavy focus on fostering the relationship between book and screen, it also features the latest adaptations of Scholastic Books, plus a handful of international features and shorts that appeal to the young at heart and kids' sense of humor. Non-readers can hear subtitles read aloud through headphones.
Good to Know: The festival typically offers workshops on both movie criticism, as well as film craft, like modeling clay figures for stop motion animation.
---
February
When: Mid-February
Where: Somerville Theatre and online
Highlights: If training for the Boston Marathon has thus far felt out of reach, consider another historically significant long haul: watching sci-fi for 24 hours straight. The movie marathon has anchored this fest's half century of existence. So has the exploration of all things utopian and dystopian through features, shorts, panels and parties. Wear your PJs and alien eyeglasses.
Good to Know: Last we checked, the fest's Time Traveler's Ball encourages cosplay but refuses re-entry to March 2020, where no human wants to return.
---
March
When: Early March
Where: ArtsEmerson's Paramount Center and online
Highlights: Contemporary fictional and documentary films from Latvia, Estonia, and Lithuania make up this festival, which began in 2018. Titles lean toward the historic and often address the lasting impact of Soviet rule over the now independent region. Many directors travel from the Baltics to appear with their films.
Good to Know: The 2023 festival celebrated the life and achievements of Lithuanian filmmaker Mantas Kvedaravičius, who was captured and killed by Russian forces while making "Mariupolis 2," a follow-up to his 2016 film also about the war-torn Ukrainian city.
When: Mid-March
Where: Brattle Theatre
Highlights: Co-founded in the early aughts by the eclectic and eccentric late David Kleiler, who helped save Brookline's Coolidge Corner Theatre with a group hug, BUFF promises, above all else, to surprise. Unusual, edgy, iffy stuff that would otherwise fall between the cracks (and was maybe better off in those cracks) plays this festival. From horror to sci-fi to the uncategorizable, expect a wide range of cinematic forms to likewise get a group hug.
Good to Know: Over its two-plus decades, BUFF has bounced from South Boston to Allston to Jamaica Plain, only recently settling down in Cambridge.
When: Late March
Where: Venues in Salem and online
Highlights: The all-documentary Salem Film Fest excels in bringing the world to Salem and in bringing those who love nonfiction together. Almost all events are within walking distance. So are custom fangs and tarot readings, though not part of the fest. But the fest does include parties, panels, and a juried pitch competition for regional filmmakers' works-in-progress. Two showcases highlight work by high school and college students, respectively.
Good to Know: No trek to Salem is complete without either a stop at the Peabody Essex Museum, where some film events take place, or A & J King Bakery, where happiness takes place.
Boston Turkish Film and Music Festival
When: Late March through April
Where: MFA, Boston and online
Highlights: Created by Erkut Gömülü to celebrate Turkish history and culture, the film portion of this annual festival re-screens winners of its documentary and short film competition, held as part of the bigger, month-long Boston Turkish Festival held in late fall. Contemporary films made or set in Turkey fill the spring lineup and on occasion notable directors receive an Excellence in Turkish Cinema award.
Good to Know: The fall Turkish Festival includes photography exhibits, poetry readings, lectures, and "Flavors of Anatolia," a multi-course celebration of Turkish food and wine.
When: Late March – mid-April
Where: Venues around Boston and online
Highlights: Known for its first 32 years as the Boston LGBT Film Festival, in 2016 this festival rebranded and expanded as Wicked Queer, Boston's foremost showcase of films by and about LGBTQIA+ people. The lineup covers the globe, with especially robust shorts programs that might focus on regions of the world, or humor, or groups under the broadly queer umbrella.
Good to Know: Like many of Boston's finest film festivals, Wicked Queer runs entirely on volunteer labor.
---
April - May
When: Mid-April
Where: Venues around Salem
Highlights: This queer-friendly horror fest screens about one hundred films and offers an annual George A. Romero Fellowship. It takes its politics seriously and its horror even more (and at the same time less) seriously. In other words, there's plenty of fun to be had but also keynote addresses and lectures on topics like "cats in horror."
Good to Know: Per the website, "Salem Horror Fest was founded as a direct response to the 2016 election."
When: Late April – Early May
Where: Somerville Theatre, Brattle Theatre, Coolidge Corner Theatre
Highlights: The best from top tier festivals, like Sundance and Toronto, come to Boston first through this festival, began in 2003. It's also a great first stop for movies by Boston area filmmakers, who get the support of a hometown crowd. (It's quite an experience to witness a standing ovation for someone who worked on their documentary for a decade, for example.) IFFBoston hosts a Fall Focus festival plus one-off screenings throughout the year. If you're not too annoyed by the word "buzz," you're guaranteed to feel it at this fest.
Good to Know: Like so many of Boston's festivals, the leadership behind this fest, Brian Tamm and Nancy Campbell, has been intact for almost its entire duration.
---
June
When: Mid-June
Where: Hibernian Hall, Arts Emerson, MFA Boston, and online
Highlights: RoxFilm began celebrating cinema by and about people of color from around the world in 1999. Over that quarter decade it has nurtured local filmmakers and invited them back time and time again to share their latest films. It has also developed a film series devoted to health and wellness and a collaborative series, Shared Stories, with CineFest Latino Boston and Boston Asian American Film Festival. RoxFilm might be the region's only festivals to host live, locally-penned script readings with local actors.
Good to Know: A family affair, sisters Lisa Simmons and Alison Simmons have, along with other volunteers, led the festival since its earliest days.
When: Mid-June
Where: Venues around Provincetown and online
Highlights: From its seaside, artsy and queer-friendly location to an abundance of offbeat movies (about 80 titles show annually), there are oh so many reasons to love PIFF. Celebrity appearances, especially by P'town's own John Waters, spice up any festival, but PIFF's entire program runs deep. We especially like the recent addition of events at the Wellfleet Drive-in, proving that the pandemic had a few silver linings after all.
Good to Know: This festival operates under a larger umbrella, the Provincetown Film Society, which includes festival venue Water's Edge Cinema and Provincetown Film Institute. The latter offers various forms of year-round filmmaker and industry support.
Where: Dreamland Film and Cultural Center and other venues on Nantucket
When: Mid- to late June
Highlights: In addition to its lineup of independent movies, since 1996 the Nantucket Film Festival has paid particular attention to screenwriting, with awards and public events that focus on the craft. For example, in 2023 writer-director Nicole Holofcener ("You Hurt My Feelings") received a tribute along with documentarians Lynn Novick and Ken Burns ("Hemingway") and coming-of-age aficionado Jenny Han ("To All the Boys I Loved Before"). While Nantucket can be a dream destination for a summer festival, it can also be out of reach with limited and pricey accommodations. The festival encourages Nantucket residents to donate guest cottages or rooms in exchange for festival passes.
Good to Know: Actor and funnyman Ben Stiller serves on the board; his late parents Anne Meara and Jerry Stiller hold honorary, in memoriam seats.
---
July - August
When: Late July – early August
Where: Venues around Woods Hole and online
Highlights: An abundance of films with regional ties make a stop at WHFF, including fiction, non-fiction, shorts and features. Plus, every year a filmmaker-in-residence showcases a new project. In 2022, Tasha Van Zandt attended with polar explorer, Will Steger, the subject of her documentary, "After Antarctica." Another summer "destination" festival for Bostonians, WHFF has been bringing independent film to the Cape for more than 30 years. Off season, the festival also hosts dinner and movie nights.
Good to Know: To complement Woods Hole's unique niche as an international hub for oceanographic and climate research, the festival created a film and science initiative that, among other programs, includes a summer screening series in partnership with Boston's Museum of Science.
When: Early August
Where: Martha's Vineyard Performing Arts Center, Oak Bluffs
Highlights: For more than 20 years this celebration of Black film and TV has attracted moviegoers from all over the U.S., many of whom return year after year. Founders Stephanie and Floyd Rance have always prioritized post-film discussion and keep an archive of the festival's "Color of Conversation" videos online. Celebrities like Regina King and Spike Lee have attended in the past, and oh yeah, that dynamic duo Michelle and Barack Obama dropped by in 2022, with the former president touting the audience as "movers and shakers and influentials."
Good to Know: Shorts that play this festival qualify for Academy Award consideration.
---
September
When: Mid-September
Where: The Screening Room, Firehouse Center for the Arts, and online
Highlights: Just far enough outside Boston's orbit to justify a weekend stay, Newburyport's varied, inspiring nonfiction-only lineup spans the globe and has an abundance of New England-related picks. Youth filmmakers get their due with the annual YES (young emerging showcase) award. The virtual Watch Club gives audience members a chance to see docs throughout the year followed by a conversation with the director.
Good to Know: Spouses Rebecca and Ben Fundis bought the cozy, 99-seat downtown venue, The Screening Room, in 2020 and now they help this festival choose its titles.
When: Late September
Where: MFA Boston
Highlights: The Boston Women's Film Festival features the best global cinema directed by women within the last year or two. It came together in 2018 when a handful of Boston film aficionados realized too much time had passed without such an event. (The Boston International Festival of Women's Cinema ran from 1993-2003, may it rest in power.) The programming team has the knack for finding some of the best films of the year, like "I am Not a Witch" in 2018 or "Happening" in 2022.
Good to Know: Discover more about the history of feminist film exhibition in Boston here.
When: Late September – early October
Where: Venues around Boston
Highlights: Sabrina Avilés, who ran the Boston Latino International Film Festival for six years, founded CineFest Latino Boston in 2022 to use the power of film to "break stereotypes, bring cultures and communities together and reveal the complex issues affecting the Latinx community." While CineFest hosted several events and co-presentations in its first year, a more comprehensive launch was set for 2023.
Good to Know: Avilés is currently co-directing a documentary-in-progress about Chelsea, Massachusetts, with Boston filmmaker Jenny Alexander.
---
October
When: Mid-October
Where: MFA Boston, ArtsEmerson, Coolidge Corner Theatre and online
Highlights: Since its start in 2007, this fest can be counted on for expanding and challenging ideas about the Palestinian experience through film. Filmmakers might hail from Jordan or Syria, for example, and their films might touch on Palestinian history (like the Palestinian Nakba in 1948) or are set in territories where Palestinians live. In 2022, "The Stranger," Palestine's official entry for Best International Feature screened, along with more than 20 other features and shorts.
Good to Know: The website has an excellent archive of all films by title and year from 2012-present.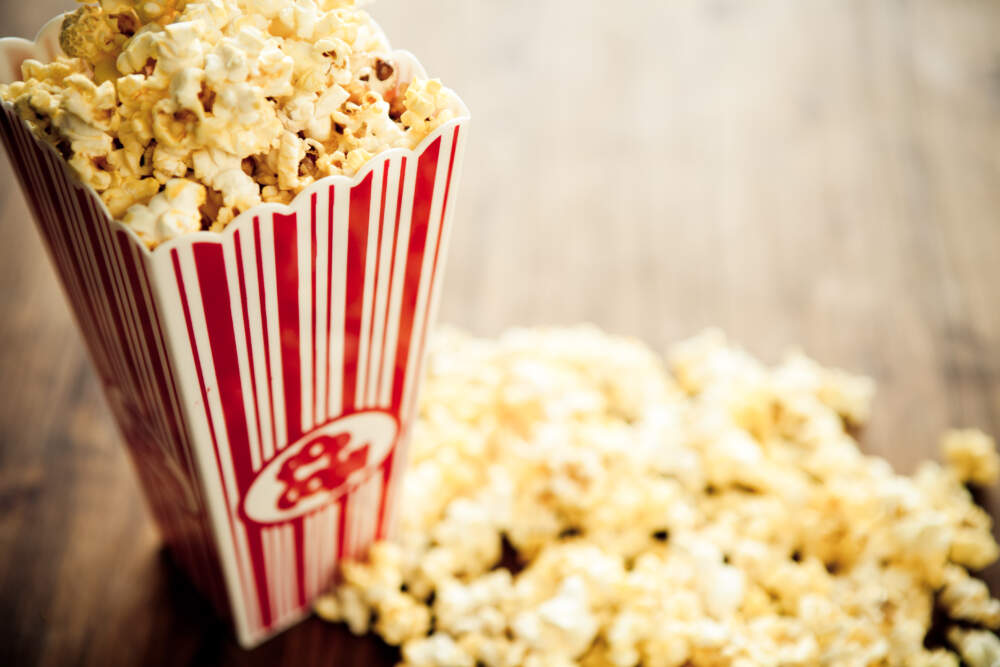 When: Mid-October
Where: Coolidge Corner, Brattle Theatre and online
Highlights: Nonfiction film gets the Globe treatment with discussions moderated by Boston Globe journalists following all events. Titles with enough prominence for a theatrical release often premiere with this festival, especially ones with ties to the region, like the documentary "Julia" about Julia Child. Additional films with regional ties, like "Free Renty: Lanier v Harvard" or "Somerville for All," from 2021, or "No Time to Fail" and "Pony Boys" from 2022 also screen.
Good to Know: Once upon a time, The Boston Globe had a stand-alone print section devoted to movies. This festival started in 2015.
When: Mid- to late October
Where: ArtsEmerson, Brattle Theatre and online
Highlights: Unlike some festivals that rely on one or two people to choose all the films, BAAFF rules by committee. By doing so, the members hope to make the festival as representative as possible of the Asian American experience. For nearly 15 years that has encompassed everything from doughnut empires to the rise of Asian American anti-racist activism to volleyball tournaments. A few years ago, organizers also started programming a new series, "Projecting Connections: Chinese American Experiences" at ArtsEmerson.
Good to Know: BAAFF partners with CineFest Latino Boston and RoxFilm on the Shared Stories series, with films that share common ground between all three festivals' missions.
---
November
When: Mid- to late November
Where: Venues around Boston and online
Highlights: BJFF offers the best of contemporary global cinema and TV related to the Jewish experience. It also holds the claim on "largest film-based organization in New England," and it has the stats to prove it. According to its website, BJFF has welcomed more than 300,000 audience members over 30 years. But more than that, it has fostered several offshoots, such as a Summer Cinemateque and a School Initiative to Combat Antisemitism (SITCA) for students in grades 7-12. Talent from all over the world travels to Boston to be part of this festival and present for audience discussions.
Good to Know: BJFF also hosts the annual Boston Israeli Film Festival in March.
When: Mid- to late November
Where: Venues around Boston and online
Highlights: In search of family-friendly independent movies? BIKFF has you and your multi-generational loved ones covered. One year's eclectic mix included an intensely observant and educational documentary about monarch butterflies, shot principally in Gloucester, as well as homegrown videos made by families in pandemic quarantine. I can vouch that this fest is both kid-tested and approved.
Good to Know: BIKFF hosts filmmaking and animation workshops for kids throughout the year.
Also Showing: