Photos: Heavy Northeast rain leaves hardest-hit areas waterlogged
The Northeast woke up Monday morning to heavy rain and washed out roads. Since making landfall, there has been two reported deaths and a slew of evacuations and rescues.
One of the worst-hit places was New York's Hudson Valley, where rescuers found the body of a woman in her 30s, whose home was damaged by dislodged boulders. One county official estimates local damages worth tens of millions of dollars.
Vermont, which had just emerged from heavy rain over the weekend, is also seeing significant flash flooding from Monday's storm. Disaster relief teams, including from Massachusetts' FEMA division, have been deployed to the state to aid in urban search and rescue efforts. One person was already reported dead after getting swept away by floodwaters. More flooding is expected overnight into Tuesday.
Roads have been closed. Classes have been cancelled. And air travel has been disrupted.
Over a hundred flights were cancelled at Kennedy, LaGuardia and Newark airports. In Boston, more than 200 flights were canceled at Logan Airport, according to Flightaware.Additionally, Amtrak temporarily suspended service between Albany and New York.
The slow-moving storm, which began over the weekend and is expected to continue its downpour throughout the day, has already affected parts of Connecticut, New York, Massachusetts, New Hampshire, Vermont and Maine.
Here are some scenes showing the storm's impact.
---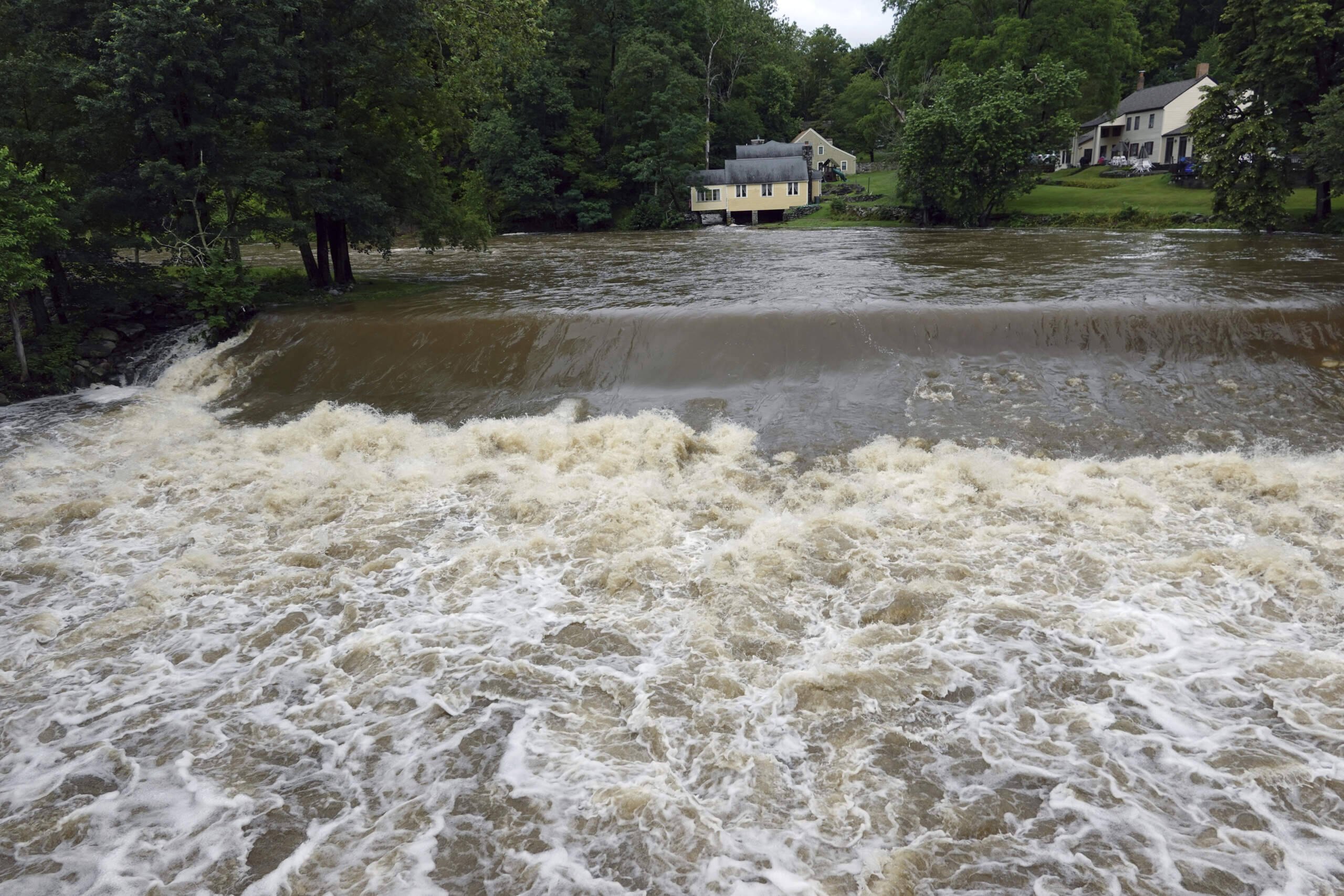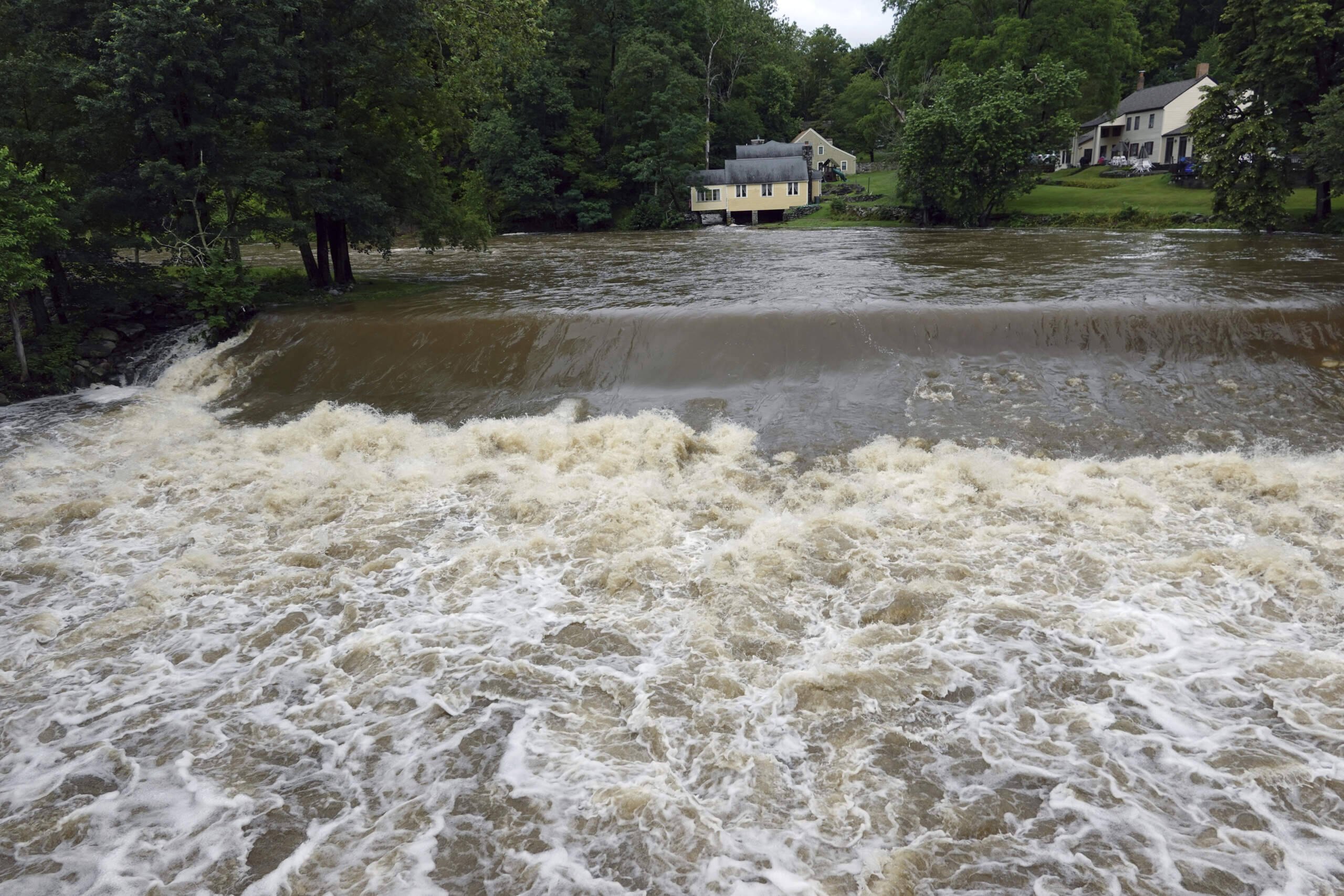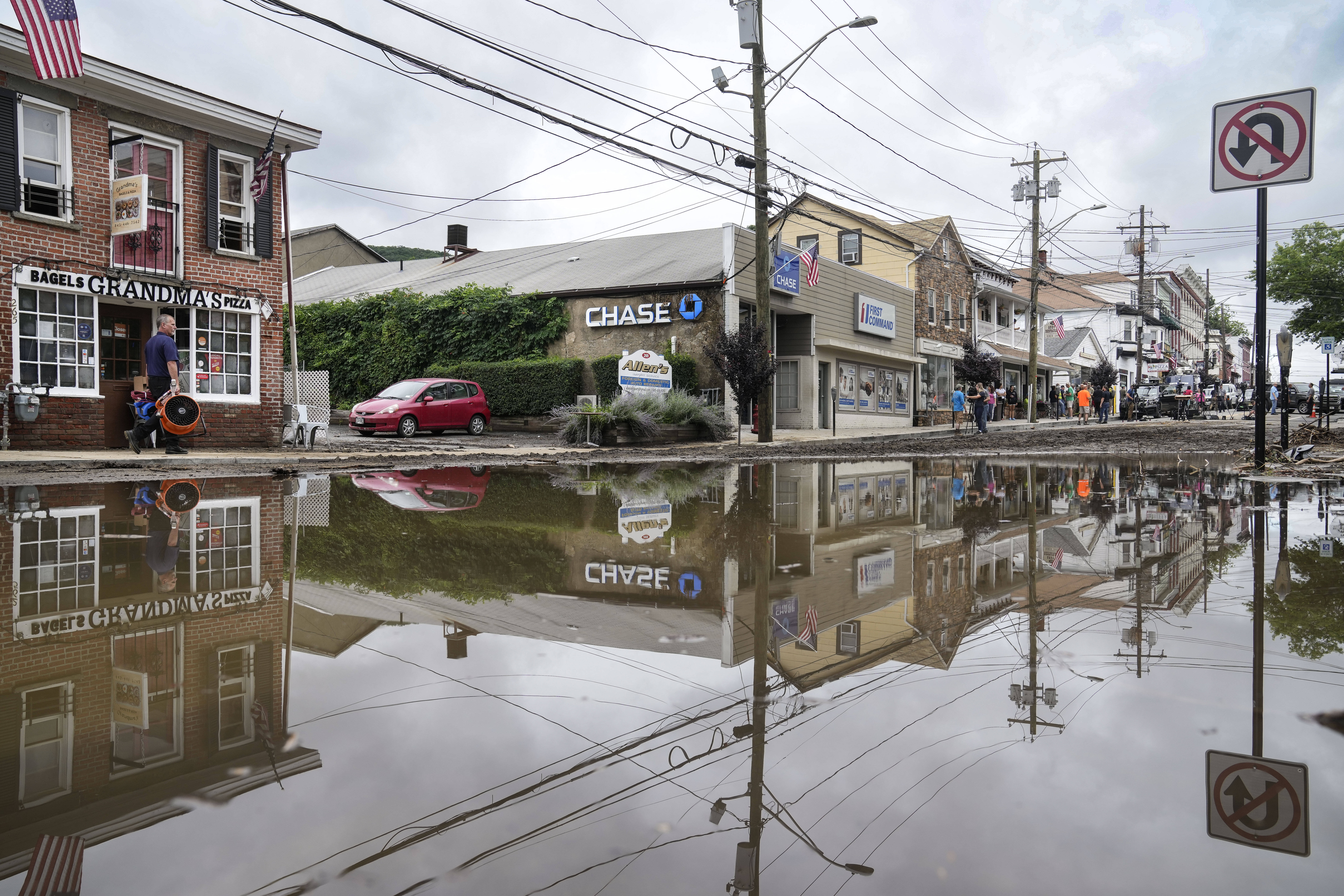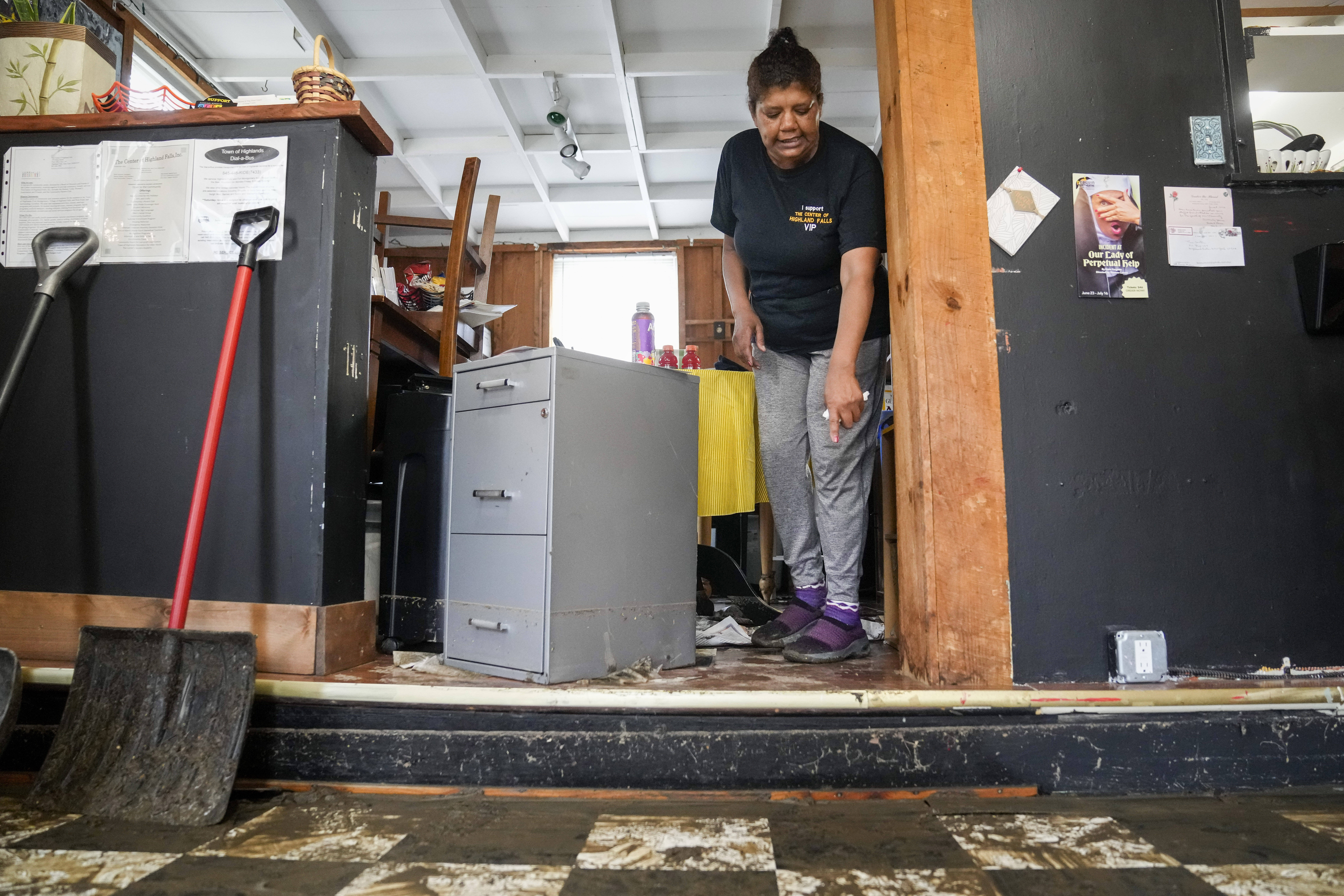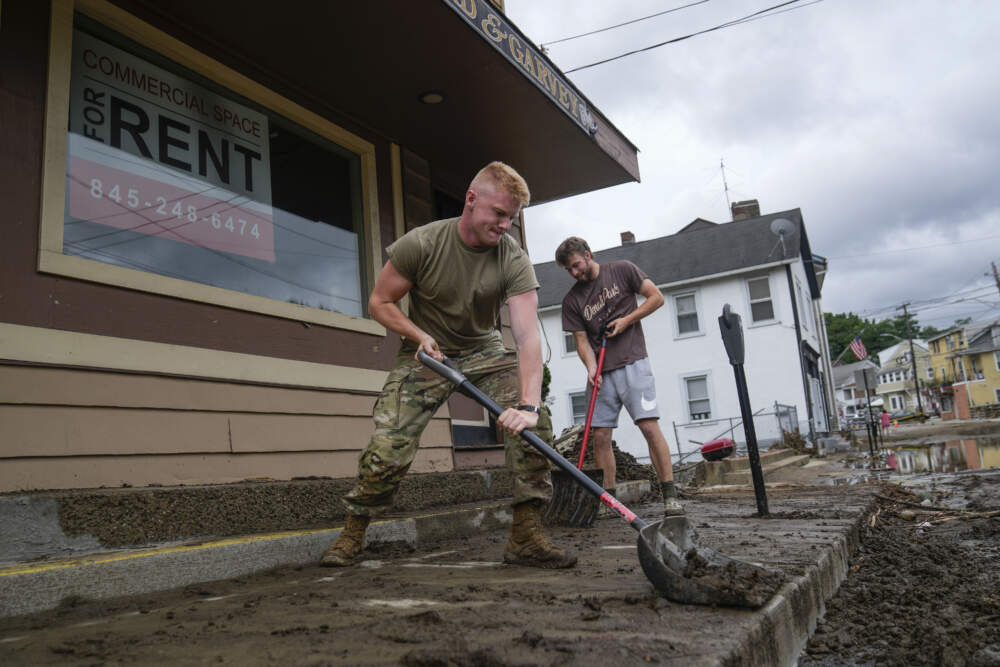 With contributed reporting from The Associated Press and WBUR's Newscast Unit.