In its third year, the Charles River Jazz Festival wants to restore Boston's jazz scene
In 2021, Boston-based saxophonist Seba Molnar and his jazz band played their first post-pandemic show in Allston's Herter Park Amphitheatre, a hidden outdoor oasis that hugs the Charles River. When a surprisingly large crowd gathered, rejoicing in the re-emergence of live music, Friends of Herter Park, the nonprofit that runs the venue, asked Molnar if he wanted to help them make the park "a place for jazz."
"Now I'm running a festival," he says, still awestruck three years later.
The Charles River Jazz Festival started as a slapdash passion project with a $2,000 budget, four local acts and 500 attendees — a surprising turnout for what Molnar remembers as "a little concert in the park."
Now in its third year, the all-day festival touts major sponsors, local vendors, food trucks, a lineup of Grammy and Emmy-nominated artists and a board of directors. Beyond that, Molnar and his team recently formed a nonprofit called Boston Jazz Foundation that serves local artists and marginalized musicians.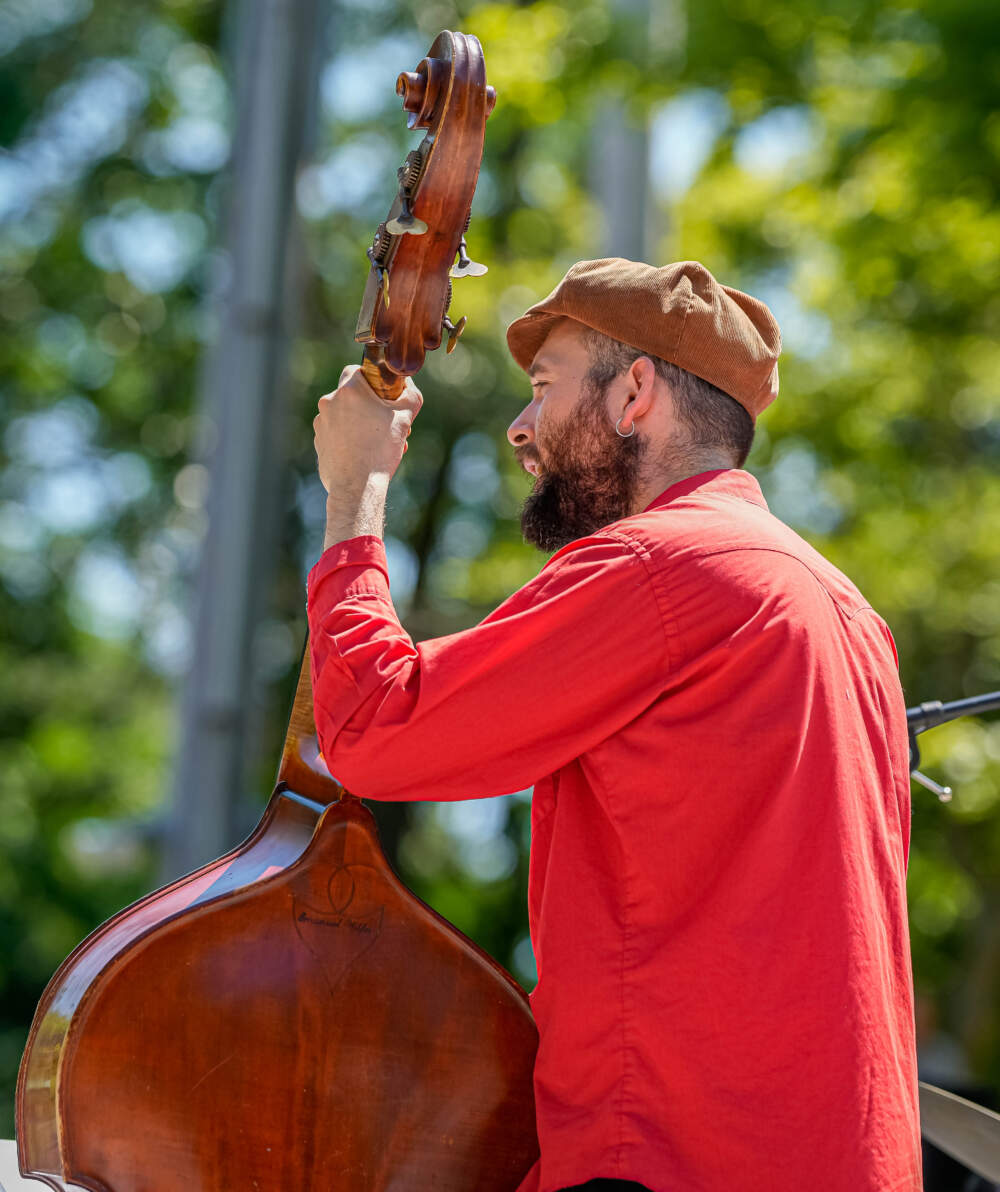 The festival, which tripled its attendance in 2022, and is expecting even more concertgoers on July 16, remains free to all. The operation is run by a team of over 50 volunteers who, according to full-time coordinator Jessica Curran, are dedicated to making Boston a more sustainable place for musicians to live. "It's truly been a labor of love," says Curran.
"Jazz is seen as old and inaccessible at times," says Moriah Phillips, the festival's director of operations. "We wanted people from all backgrounds and socioeconomic statuses to be able to come and experience good quality jazz."
Both Molnar and Phillips believe the Charles River Jazz Festival is a space that expands jazz culture in Boston and beyond.
"We want a more inclusive scene for women and LGBTQ+ folks to feel comfortable, respected and listened to," says Phillips. The spirit of the festival has garnered widespread support from the jazz community, including musicians and listeners from all walks of life.
To further this initiative, the festival has partnered with the Berklee Institute of Jazz and Gender Justice (JGJ) to help promote "New Standards," a book of jazz standards written by 101 female composers. This year, jazz pianist Anastassiya Petrova will play alongside a group of JGJ students in a performance featuring a selection of compositions from the new book of standards.
Concertgoers will also experience performances by Los Angeles-based vocalist Michael Mayo, Emmy-award-winning saxophonist, vocalist and headliner Braxton Cook, and locals like Molnar, Petrova and Grammy-nominated artist, composer and educator Farayi Malek.
"The Charles River Jazz Fest is creating an opportunity for us to play music and support one another," Malek says. For jazz artists in Boston, this has proven especially difficult in recent years.
"Boston has a lot of talent and a rich jazz history, but the current climate is really hurting, and there are not a lot of places to play," explains Molnar, noting the loss of the Beantown Jazz Festival in 2018, as well as a list of cherished jazz venues which were forced out of business by the pandemic.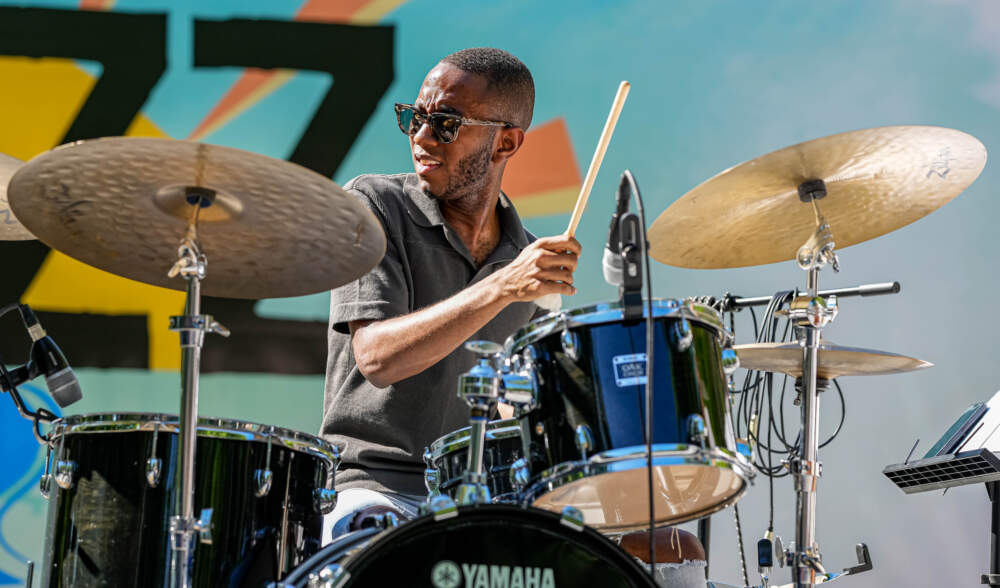 "The trope of the starving artist exists for a reason," says Phillips. "But I think there's a way to support musicians and artists of all kinds."
Through their newly recognized nonprofit, the Boston Jazz Foundation, and the continued success of the Charles River Jazz Festival, the team hopes to provide a template for anyone eager enough to jumpstart their own Boston jazz projects.
"We have the talent and the means to do that — it's just a matter of making it happen," says Molnar. "We want to make sure jazz has a longstanding future in Boston."
---
The Charles River Jazz Festival will take place at the Herter Park Amphitheater in Allston on Sunday, July 16.