How the homegrown and eco-driven Levitate Music Festival was born at a surf shop
Resume
Summer music festival season is in full swing, and each one of these gatherings has its own personality. Levitate's vibe in Marshfield is chill, think jam bands and Reggae. It's also arty, family-friendly, eco-driven and homegrown. This weekend marks 10 years since the now-huge event was born — buoyed by a couple's shared beliefs — at a local skate and surf shop.
About a mile from his store, Dan Hassett giddily careened around the festival site in a golf cart. He explained how each summer, his seasoned team works for weeks transforming the historic Marshfield Fairgrounds into a music-lover's playground.
"I came here as a kid going to the fair," Hassett said, "I always loved the place, and then we started this festival. We had no idea it was gonna grow to this scale it is now."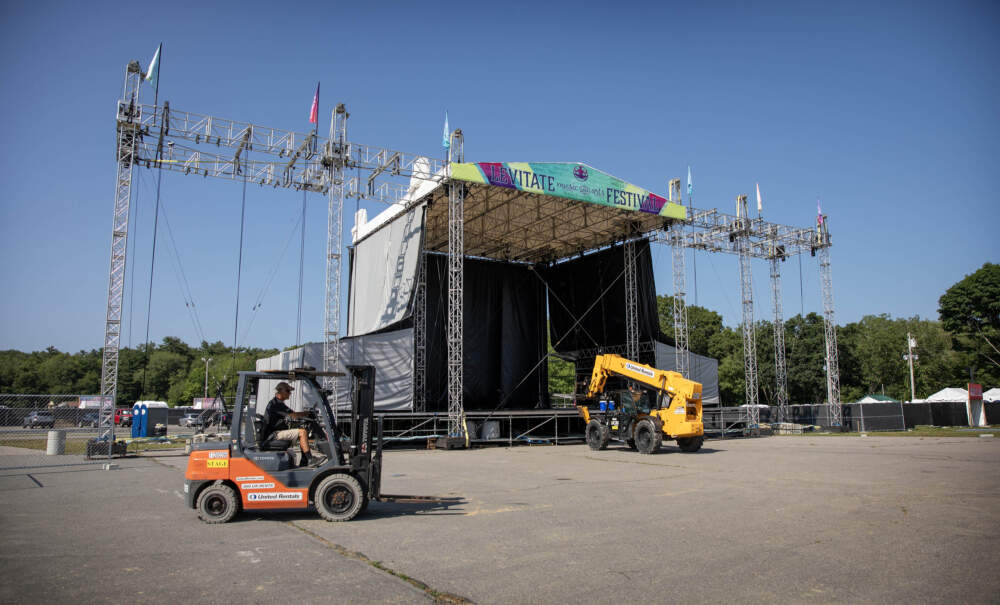 These days the Levitate Music and Arts Festival draws 20,000 people a day over its long weekend. But 10 years ago, Hassett said promoters were skeptical that this dusty, vintage venue could even host a concert. About 1,500 fans turned out for the first fest in 2013, which got its inspiration — and name — from his shop down the road.
Twangy surf guitar riffs greeted us as we walked through Levitate's door and climbed a set of stairs.  Hassett explained how the original shop's footprint was smaller, about 15 by 20 feet.
The 37-year-old grew up in nearby Hanover, where he picked up surfing from his dad. At 17, he started working for a charismatic wave rider and mentor named Bob Pollard, who opened Levitate in 2003. "He founded the shop with an intention of it being a little community hub, and he ran it for three years until he had health complications," Hassett said. "He passed away at a very young age. He was 34 at the time."
The tragedy hit the surf and skate community hard. Two years later, in 2008, Hassett asked Pollard's widow Amelia if he could take over the shop. "We've tried to, since then, carry on his spirit and his mission about what Levitate is supposed to be all about," Hassett said, "And it just slowly evolved. We got more into events, we did little surf movie nights, small concerts and beach cleanups."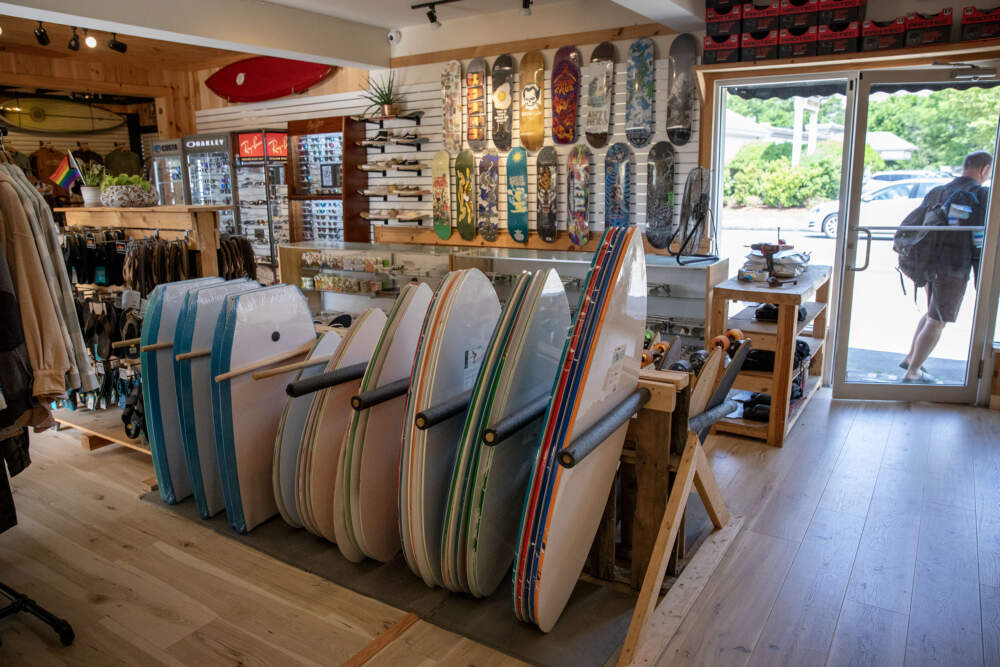 Then Hassett met Jess Horton. She was working at an art gallery in Duxbury that was putting on a skateboard art show and was on the hunt for a shop where she could source some boards. The closest one was Levitate.
The artist and surfer hit it off, got married and mind-melded to expand the shop's ethos. Jess designed a sustainable lifestyle apparel brand to sell alongside boards, flip-flops and shades. The Hassetts also developed creativity, surf and skate programs for kids. In 2013, the couple decided to celebrate the shop's 10th birthday with a bash for the local community. That's how the Levitate Music and Arts Festival was born.
"At this point, people come from all over the country, which is really nice," Dan Hassett said. "We have all 50 states attend and fly in."
They've achieved this by staying connected to their roots while curating a massive jamboree that celebrates community and an array of artistic expression.
A small army of muralists paint large-scale works live throughout the weekend. About 100 art vendors also set up shop. Emerging, local bands share the bill with big names that have included The Original Wailers and Phil Lesh of the Grateful Dead. Hassett said the reggae, rock and jam-infused lineup helps set the tone.
"Really, really upbeat, generally very positive," he said of the bill's music, "so it gives a really good environment and vibe to the entire event."
The Levitate brand is something of a mini positive energy empire. While the fest happens just once a year, there's a bustling cantina adjacent to the surf shop and a seasonal outdoor music venue. On the day of our visit, Levitate's summer kids camp was underway, led by counselor and avid surfer Pat Collins. Like most of the Hassetts' employees, Collins has worked at the festival for years.
"I see my friends, I see my friends' parents, I see young families with little kids, and then I see people that you can tell love festivals who come with their hula hoops. They're psyched," said Collins said with a smile.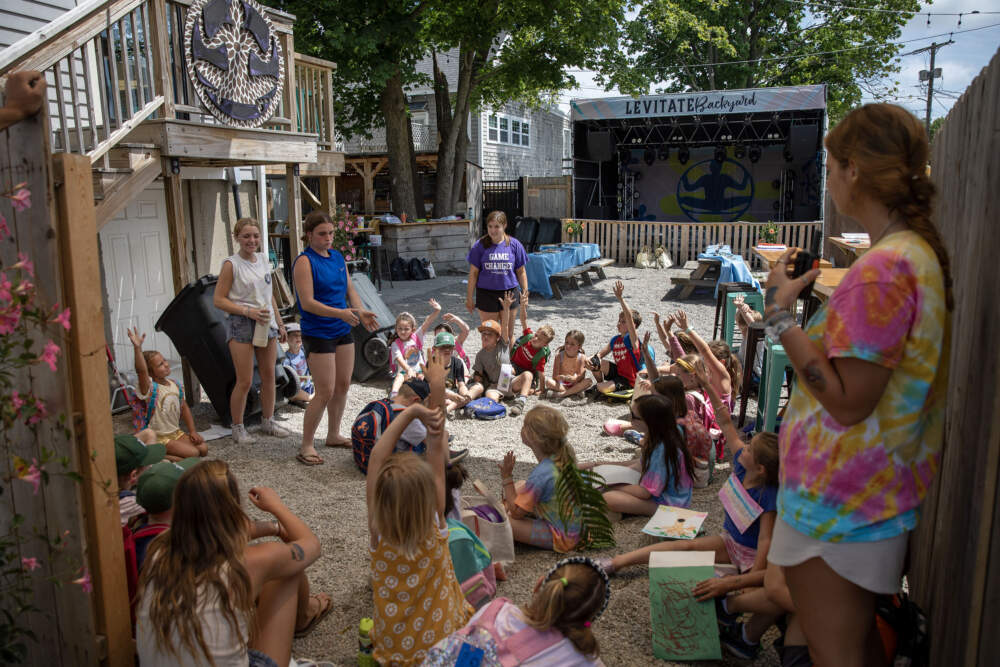 The surf shop's extended community also returns for this reunion. As a teen, Pembroke native Nora Vasconcellos worked at Levitate with founder Bob Pollard and surfed with Dan Hassett. She also practiced skating at a park outside the shop (which has been rebuilt with the Hassetts' help). Now Vasconcellos is a world champion skateboarder and the first woman on Adidas's team.
Summers have been extremely busy for Vasconcellos, but this year she's finally able to travel back home from California for her first Levitate festival. "I think surfers and skateboarders have such a small space in our South Shore community," Vasconcellos said, "but I think it's pretty incredible that those are the people who have created this immensely successful and accessible thing now."
She's proud of the Levitate team that's dedicated to keeping Bob Pollard's legacy alive.
As for the role Vasoncellos will play at the festival, she'll be doing what she does best: riding the ramp.
"We're gonna be skateboarding," she said with a smile. Vasconcellos will share her high-level skills with audiences during demonstrations. She'll lead lessons for kids and community "skate jams."
The pro skater marvels at the Hassetts' expansive vision for Levitate, and their energy, despite being parents of four young children. Even as the couple's festival has swelled in size and scope, they are committed to maintaining its homegrown feel and spirit for the people who live there.
"Marshfield is a small town, and having all these huge musicians and artists come, and giving them the opportunity to see that, is really special," Jess Hassett said.
One of the couple's main motivations is to make music, art and the outdoors widely accessible. "If we can be part of making those things more important to people's lives — and making their lives better — we'd be really proud of that," Dan explained.
They're also proud of the Levitate's greening program that calculates the amount of compost, recycling and trash generated on-site over the weekend.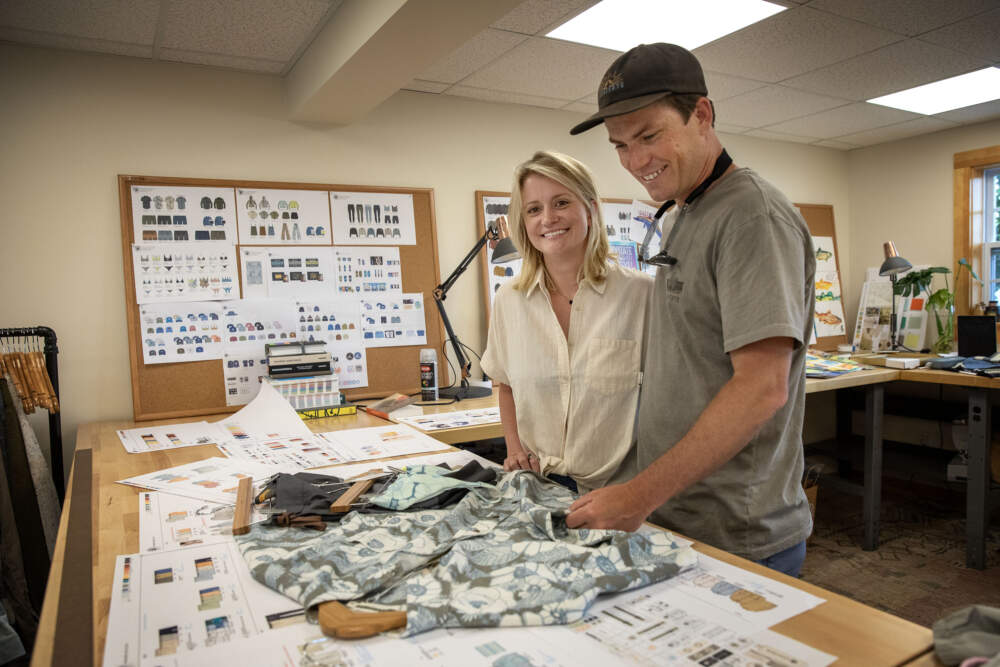 Looking ahead to the next 10 years, the Hassetts plan to share Levitate's mission with as many people as possible. They just launched a non-profit foundation, and 1% of the brand's sales will be directed toward their community programs including camp scholarships for underserved families, beach cleanups and grants for projects connected to arts and nature. Jess Hassett said, "We want to set a different standard for an event and a way of running a business."
But this week, with the 2023 festival fast approaching, they're laser-focused on welcoming the throngs of fans and artists who'll begin arriving Friday, July 7. Jess Hassett is especially stoked Brandi Carlile is headlining this year, along with Trey Anastasio of the band Phish, and the Duxbury-born reggae act Stick Figure that's played Levitate since day one.
This segment aired on July 6, 2023.