After affirmative action ban, one small Massachusetts college plots a course to maintain racial diversity
Resume
Since the Supreme Court's decision to end race-conscious college admissions, many college leaders have voiced concern about eliminating a powerful driver of increased racial diversity on campuses.
The court's decision was quite clear: Schools can no longer consider the race of a student in making admissions decisions, even as just one factor among many. But the decision did carve out one notable exception: students may still discuss how race shaped their individual life experiences and identities.
This summer, admissions officers at selective institutions around the country may be compelled to overhaul their processes — likely digging deeper into applicants' lives, inviting them to share experiences that are inextricably tied to their racial or ethnic identities.
One Massachusetts college has a head start when it comes to designing a thorough, individualized admissions process.
The Olin College of Engineering in Needham is one of the state's most selective institutions, with an acceptance rate of just 18%.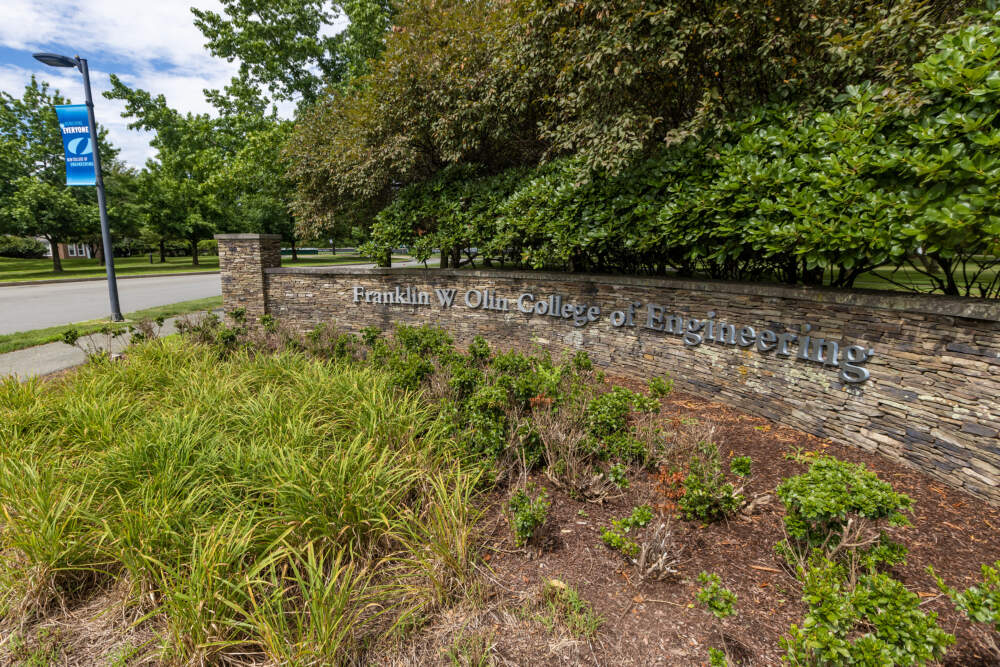 It's also one of the state's smallest institutions of higher learning, with fewer than 360 undergraduates. With roughly 1,000 applicants each year, the top-ranked college of engineering can get to know them intimately well.
Many in the Olin community are dismayed by the decision to roll back affirmative action.
"Personally, I felt really sad about it, frankly," said Susan Hartley Brisson, the school's director of admissions. "It seems like it's a giant step backwards for us, in many ways."
But school leaders are also optimistic that the college is well positioned to avoid the rollback in racial diversity that many now expect.
At larger selective schools, like Harvard and Boston University, applications can pour in each year in the tens of thousands. Even after interviews, much of those schools' knowledge about candidates can be limited to what's in their applications.
Meanwhile, Olin's small size allows staff and students to forge personal connections with most of its top applicants.
"We do read [applications] carefully; we get to meet many candidates, as well," Hartley Brisson said. "I think that gives us an advantage in understanding the totality of their experience to a greater degree."
Olin's high-touch approach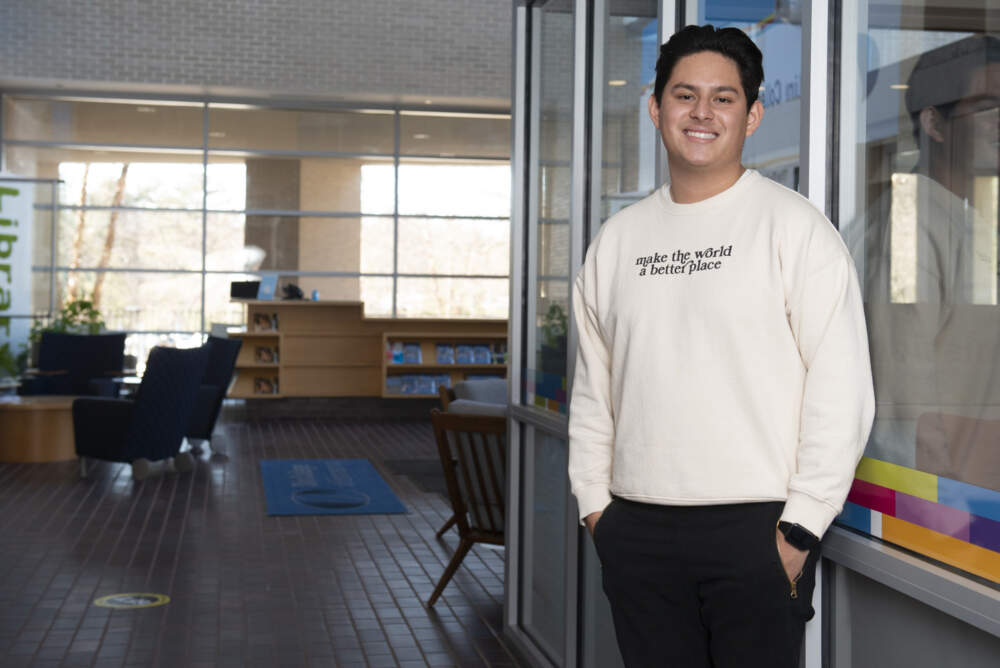 Moisés Sabido Garcia, a Los Angeles native and rising senior, came to Olin as the college committed to recruiting and enrolling students from underrepresented groups.
In high school, Garcia was a member of Thrive Scholars, a nonprofit helping talented students of color navigate the college-going process. Garcia met Hartley Brisson, the Olin admissions officer, at a college fair organized by Thrive.
She was there representing the school alongside representatives from M.I.T. and Tufts. And "not very many people wanted to talk to Olin, since they had never heard of it," Garcia recalled.
Olin College was established in 1997, with a mission to provide a top-notch, hands-on engineering education — with a particular emphasis on enrolling women, who are underrepresented both at engineering schools and in the field.
But for the school's first few decades, its racial diversity lagged behind.
In 2010, Olin enrolled just 12 Latino students and two Black students — together comprising just over 4% of its total population.
But by the time Garcia enrolled in 2020, the percentage of Black and Latino students at Olin had nearly quadrupled, to 15.8%.
Garcia benefited from Olin's high-touch approach to the application process — in part because he had entered the process with some uncertainty.
He is the first in his family to attend college. He says his parents, who are Mexican and Guatemalan immigrants, "always pushed me toward [higher education], but they never really knew what the correct steps were."
Olin College has high academic standards: its applicants earn a median SAT score of 1520, and maintain an average 3.91 GPA in high school.
After a "holistic" first review of applications — which weighs an applicant's racial background alongside their academic records, extracurriculars and student essays — Olin invites the most qualified 250 to 270 applicants to campus to have further discussions with students, faculty and staff.
These so-called "candidates' weekends" are a distinctive part of Olin's admissions process, designed both to build mutual familiarity and a sense of belonging on campus.
"We develop an affinity for Olin early on," Hartley Brisson said. "We partner with the multicultural group on campus, and they are really eager to host students of different backgrounds."
During a candidates' weekends four years ago, Garcia happened to meet some current Latino students at Olin. They had just started up a new student group called the Multicultural Innovators' Experience, designed to provide a community for students from underrepresented backgrounds. (Garcia is now the group's president.)
"One night they all cooked taquitos, and all the sides and sauces," Garcia said. "I thought that was beautiful." It reminded him of home.
By the time a candidate is spending a weekend on campus, "your application to Olin is not really important anymore — it's more about what you think about the community, and what the community thinks about you," said Garcia, who now sometimes acts as a student-interviewer during those visits.
College officials say that, after the Supreme Court's ruling, they are set to eliminate race-based considerations from their process, including from that first review.
They hope that a test-optional policy through at least 2025, and targeted recruitment based on geography, will help mitigate diversity losses throughout the admissions cycle.
A resolve to pursue diversity goals
Olin College president Gilda Barabino says Garcia's experience shows how a diverse campus can kick off a virtuous cycle. "In an environment where people can see themselves, you're much more likely to be able to attract others as well," she said.
"Who does engineering is going to influence who will do engineering," she added.
Under Barabino, who became the school's president in 2020, Olin has recommitted to student body diversity in all its forms.
"When I went through school in engineering, I did not see people who looked like me," said Barabino, who is a Black woman and a celebrated biomedical engineer.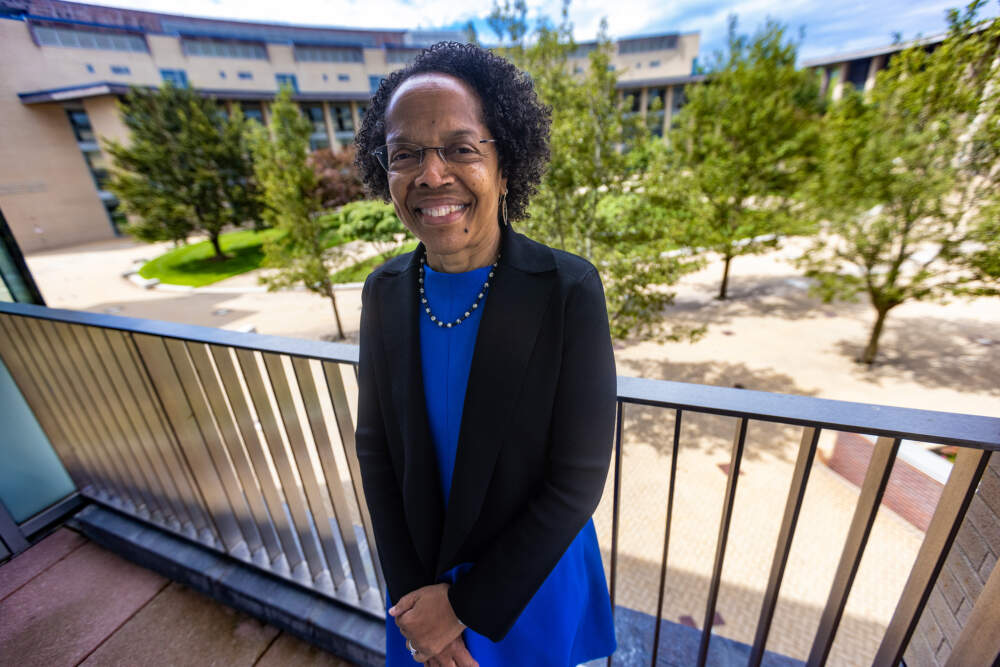 Garcia notes that certain communities are still not as well-represented at Olin; only around 14% of its students, for instance, are first-generation college students, he said.
But he adds, "I've never felt like I wasn't welcome" — thanks to his support network and resources on campus.
Those resources are still being expanded on Olin's campus — for example, a new multicultural center opened this past year. And, amid disappointment, there's also a sense of resolve at Olin this summer that the school must continue to pursue its diversity goals.
Hartley Brisson noted some ways the school might do that by doubling down on the school's other existing practices. Those include traveling for recruitment, considering applicants' home ZIP codes as a socioeconomic indicator, and nurturing relationships with community organizations and high school counselors.
Part of her team's shared optimism, Barabino added, comes from the natural mindset of the engineer: "There's a problem; solve it."
After almost 25 years, Olin College has a "culture and environment of constantly thinking about new ways of thinking and doing," Barabino said. "It's in the water, so to speak."
This segment aired on July 17, 2023.