Eversource leaves the American Gas Association to focus on 'decarbonization'
New England's largest energy utility, Eversource, has parted ways with the American Gas Association — a powerful industry group that environmentalists say has been instrumental in blocking efforts to address climate change around the country.
Eversource spokesman Chris McKinnon told WBUR the utility canceled its membership with the gas industry group in early 2022 as part of a broader, strategic effort to prioritize "decarbonization" and reduce planet-warming emissions.
"Eversource is more than a natural gas utility," McKinnon wrote in an email. "It was a company-wide decision to withdraw membership from the American Gas Association and redirect costs to more targeted associations and memberships with a focus on decarbonization to support our company-wide operations."
Eversource's departure appears to mark the first time a major utility has left the influential gas trade group over diverging climate agendas, a move some energy experts call "unprecedented" and say could be a harbinger of things to come.
"The American Gas Association is a prominent voice in the utility industry. So it's a big deal to see one of their major members leave and indicate that they're going to focus on decarbonization," said Charlie Spatz, a researcher with the Energy Policy Institute, a utility watchdog group. "I think it's very possible that we see more utilities follow the lead of the Eversource."
McKinnon noted that the utility's decision to leave was "not necessarily based on an incompatibility with the AGA." But Spatz said he thinks the company was being politically cautious in its statement.
There's an "unspoken decorum" in the monopoly utility world that says companies shouldn't disparage or undermine each other, he said.
"Citing decarbonization, I think, is about as diplomatic as [Eversource is] going get to saying that AGA's climate policies weren't aligned with theirs," Spatz said. "It's a pretty clear way to say 'it's a climate thing' without saying it."
And that, he added, is a big deal.
Leah Stokes, a professor at the University of California Santa Barbara, agreed, calling Eversource's departure "big news."
Stokes is the author of the book "Short Circuiting Policy," which documents how utilities in the U.S. have worked to obstruct clean energy laws and promote climate denial and delay. She said the American Gas Association has played a key role in helping utilities fight local and state efforts to heat buildings with electricity instead of natural gas.
The group has tried "to spread misinformation about electrification" and supported so-called "preemption" laws that make it impossible for municipal leaders to ban fossil fuels in new buildings, she said. It has also funded pro-gas front groups, hired influencers to promote gas appliances on social media, fought federal energy efficiency standards and cast doubt on the science showing gas appliances can be harmful to human health.
"[The American Gas Association] has been on the front lines of delaying the clean energy transition," Stokes said. "To have a gas utility wake up and say, 'you know what? We don't want to be part of the problem anymore. We want to be part of the solution' — that's a really hopeful trend."
Karen Harbert, president and CEO of the American Gas Association, confirmed that Eversource is no longer a member of the group. She declined, however, to comment on the company's decision to leave or criticisms that the group has worked to block building decarbonization. "Customers want natural gas," she said, adding that "ensuring access for the 187 million Americans who use it daily benefits families and the economy and is an important part of helping our nation achieve its energy and environment goals."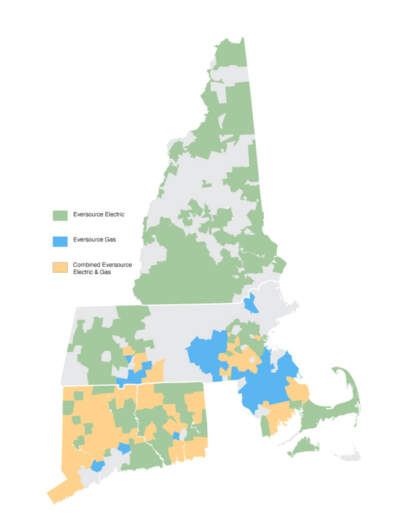 As some politicians have rallied behind fossil fuels, others in states like Massachusetts and Connecticut — where Eversource delivers gas to hundreds of thousands of homes and businesses — have joined the "electrify everything" movement and committed to slashing building emissions by replacing fossil fuels with electric sources of heat.
For utilities operating in states with strong climate laws, it may be politically untenable to maintain an affiliation with the American Gas Association, Spatz said.
"You really lose your legitimacy if you're working with local officials and you're sending money to groups that are slowing down the building decarbonization movement," Spatz, the researcher from the utility watchdog group, said.
Spatz said that utilities have traditionally maintained that they need to be members of the American Gas Association — and its counterpart on the electric side, the Edison Electric Institute — for the important training materials and logistical support it provides.
But Eversource's departure shows that it's possible to function without the group's support, he said. And it "could send a powerful message" to other gas utilities operating in states with similarly progressive climate policies.
Plus, it's happened before, Spatz added.
For years, many major utilities were members of the American Coalition of Clean Coal Electricity, now called America's Power. But the group began bleeding members (and funds) as the political winds shifted and supporting coal fell out of favor.
McKinnon, the Eversource spokesman, did not say how much money Eversource spent annually on membership in the American Gas Association. National Grid, Massachusetts' other major utility, told WBUR it paid $385,000 in membership dues in 2022.
The money Eversource previously spent on the gas association dues has been redirected to other groups, according to McKinnon. Those include the International Ground Source Heat Pump Association, MIT Future Energy Systems Center and AICHE H2 Safety, which promotes hydrogen. Most utility trade dues are paid for by ratepayers.
McKinnon also confirmed that Eversource remains a member of the Energy Solutions Center, another pro-gas nonprofit. Eversource made headlines in 2021 for its affiliation with the group after E&E News published leaked documents that showed the utility's involvement in a committee working to "combat electrification."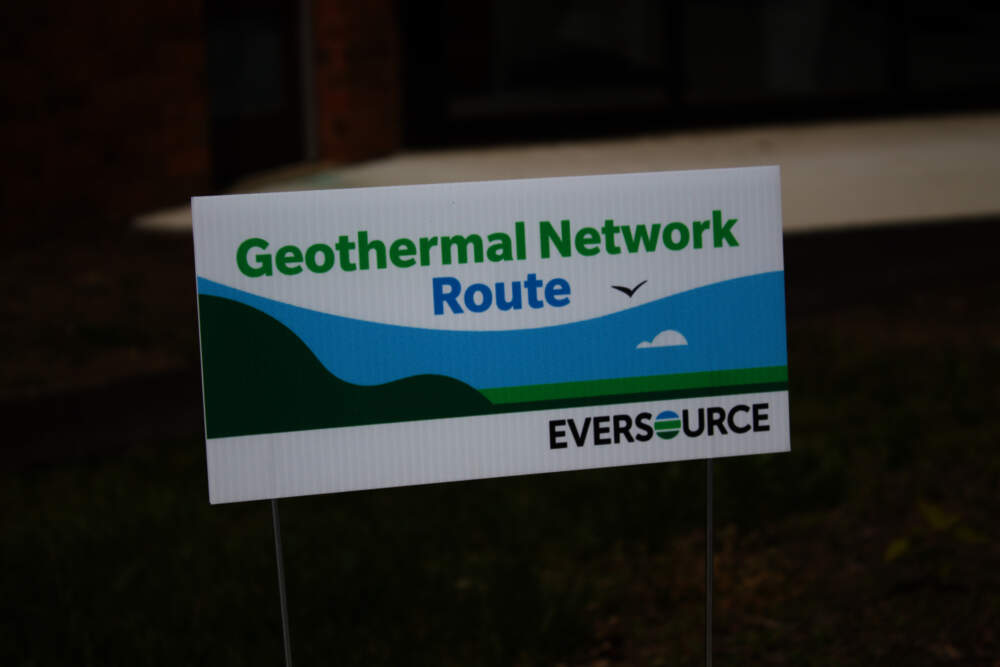 "We're taking an all-encompassing approach to explore innovative ways to decarbonize the natural gas system," McKinnon said about Eversource's decision to leave the American Gas Association more than a year ago. He cited the company's geothermal pilot project in Framingham as an example of how it's focusing on alternative energy sources.
The $14.7 million project, the country's first utility-scale geothermal system, will use a network of deep wells and pipes to provide climate-friendly heating and cooling for 37 buildings. From a technological and workforce perspective, networked geothermal shares many similarities to building and maintaining a gas pipeline system. And advocates say it could provide an off-ramp for gas utilities operating in states with strong climate laws and decarbonization goals. (Massachusetts' other major gas utility, National Grid, is also piloting a a geothermal project in Lowell.)
Still, Eversource is not abandoning its natural gas business. The company is seeking state approval for a controversial pipeline expansion project in Springfield, and recent reporting in The Boston Globe revealed how the utility quietly helped expand gas service to the town of Douglas in Worcester County.
"We remain committed to this unprecedented transition to a clean energy future while still providing safe, reliable natural gas service to our approximately 890,000 customers who rely on it daily in Massachusetts and Connecticut," McKinnon said.
Like many gas utilities, Eversource has also championed mixing biogas — methane that comes from landfills, animal manure or sewage treatment plants — and hydrogen into the natural gas pipeline supply. While the company has said these are credible ways to reduce emissions and maintain the pipeline infrastructure, critics say these plans are expensive, unrealistic and unlikely to yield meaningful emissions reductions.
"I think at the end of the day, it's good to see Eversource directing their funds to groups that are thinking about non-fossil fuel sources of energy. But Eversource still has a long way to go," Spatz said. "Leaving the American Gas Association is just a tiny step forward in a much larger effort that we need to see them engage in."
Caitlin Peale Sloan, vice president of the Conservation Law Foundation in Massachusetts, had a similar takeaway: "As with all promises and statements from utilities about climate goals, we are waiting to see real action toward a full transition of Eversource's gas system to electrification."