Meet the artist carving sand sculptures on Nahant Beach
Resume
Do not be fooled by the turning of the calendar page. It is still summer. You can indulge in the pleasures of the season before the autumn chill ruins the vibe.
You can, for example, head to Nahant Beach. And when you get there, you may squint into the sun and wonder whether you are actually seeing dolphins, astronauts or soft-serve ice cream cones rising from the shore. The answer is yes, sort of. This is not a mirage; these are small, otherworldly sculptures made out of sand.
You have entered the open-air studio of retired art teacher Gary White. He lives in Nahant, and the beach is his inspiration.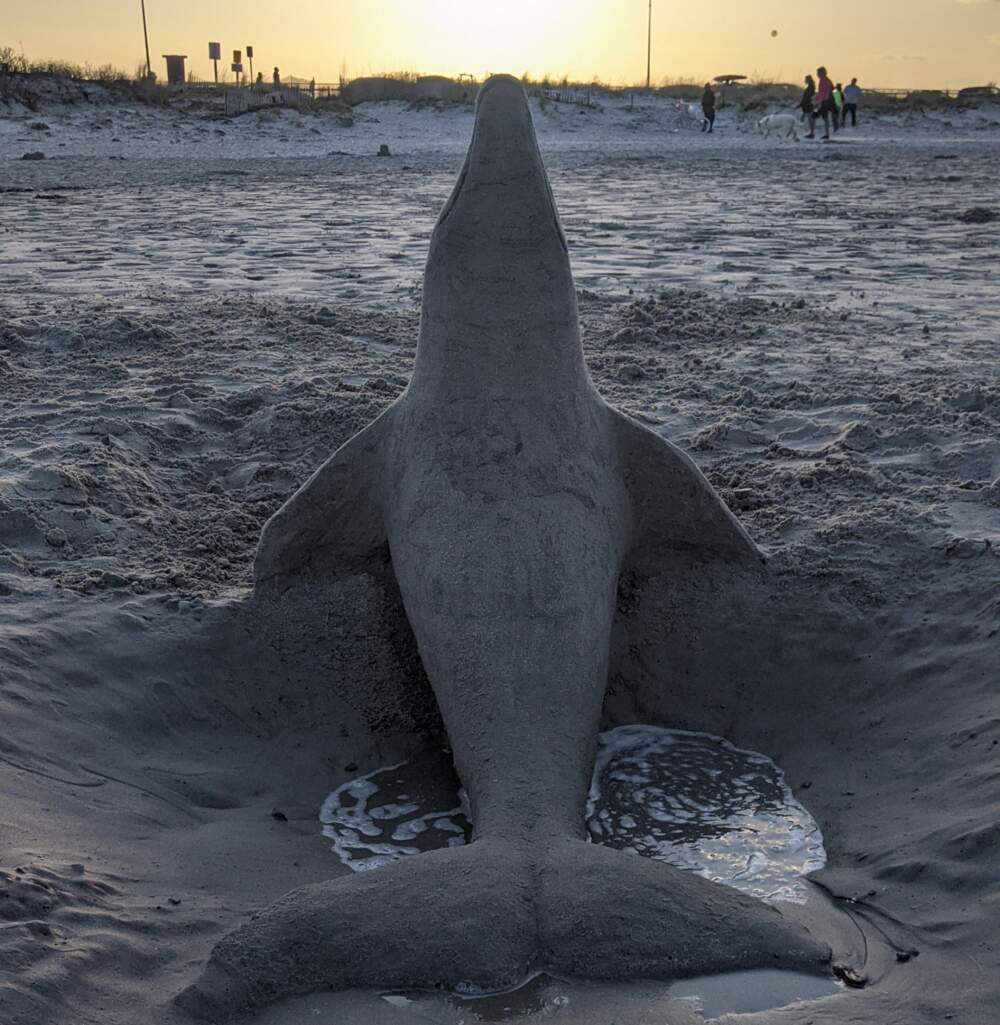 "No matter where you look," says White, "there's something to see. And it's even more fun if somebody has made that something worthy of a little contemplation."
White enjoys being that somebody. He gives you the gift of encountering art where you least expect it. Using the endless supply of sand, saltwater, random recyclables, and some dollar-store tools, White sculpts creatures, everyday objects and abstract forms. As long as the weather cooperates, you're likely to come across him kneeling on the beach, mucking around with a bucket of sludge, and shaping piles of sand into diminutive marvels.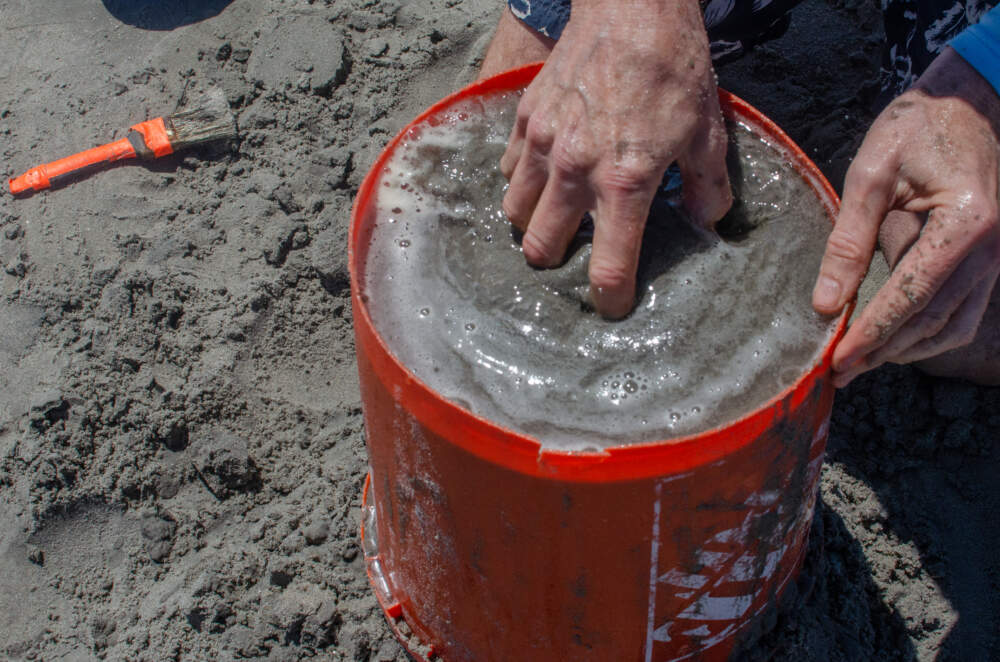 These sculptures deliver surprise jolts of joy before the ocean swallows them up again. White says the ephemeral nature of the project is a feature, not a bug.
"As soon as the tide decides to come in, it doesn't waste any time," White says. "You have a very short window before you're going to be all wet and the sand is going to fall down. That pressure is freeing. Since I know the piece is going to fall anyway, I might as well try the idea that I was afraid to try. And I trick myself into relaxing and following the old saying: creativity is the freedom to make mistakes and art is knowing which ones to keep."
White says he gets a kick out of watching the tiny waves of Nahant knock down an intricately carved sculpture he'd just spent hours creating.
"I like that moment where it's transitioning back to what it was a minute ago. A lump of sand. Because that's all we are, right? We're just bubbling piles of mud. We're literally fizzing, fizzing mud."
He says that, as a human evolved from that fizzing mud, he is not really making art as much as he is discovering what's waiting to emerge.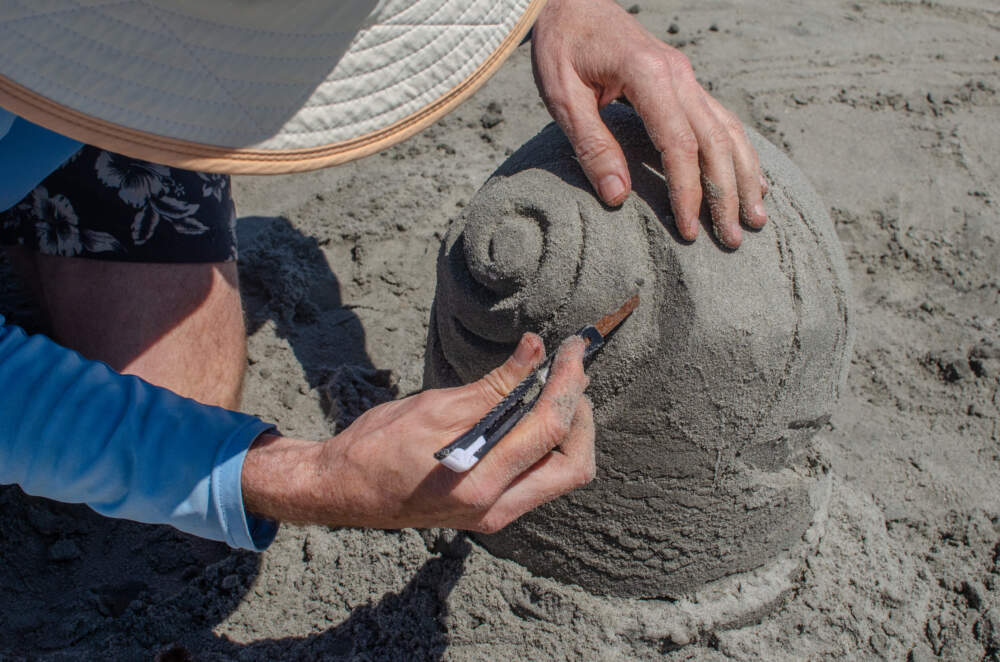 "When I start, I don't know what I want the sculpture to be. So I basically start playing and something normally emerges from the sand. And then from that moment on, it's not my piece anymore. Whatever I see is telling me what it wants to be. And that's why I like sand."
White adds that he treasures the instant the piece transforms from being a chunk of sand to revealing itself.
"At that moment — right now I've got goosebumps just talking about it — that's the magical moment. That's the moment of creation."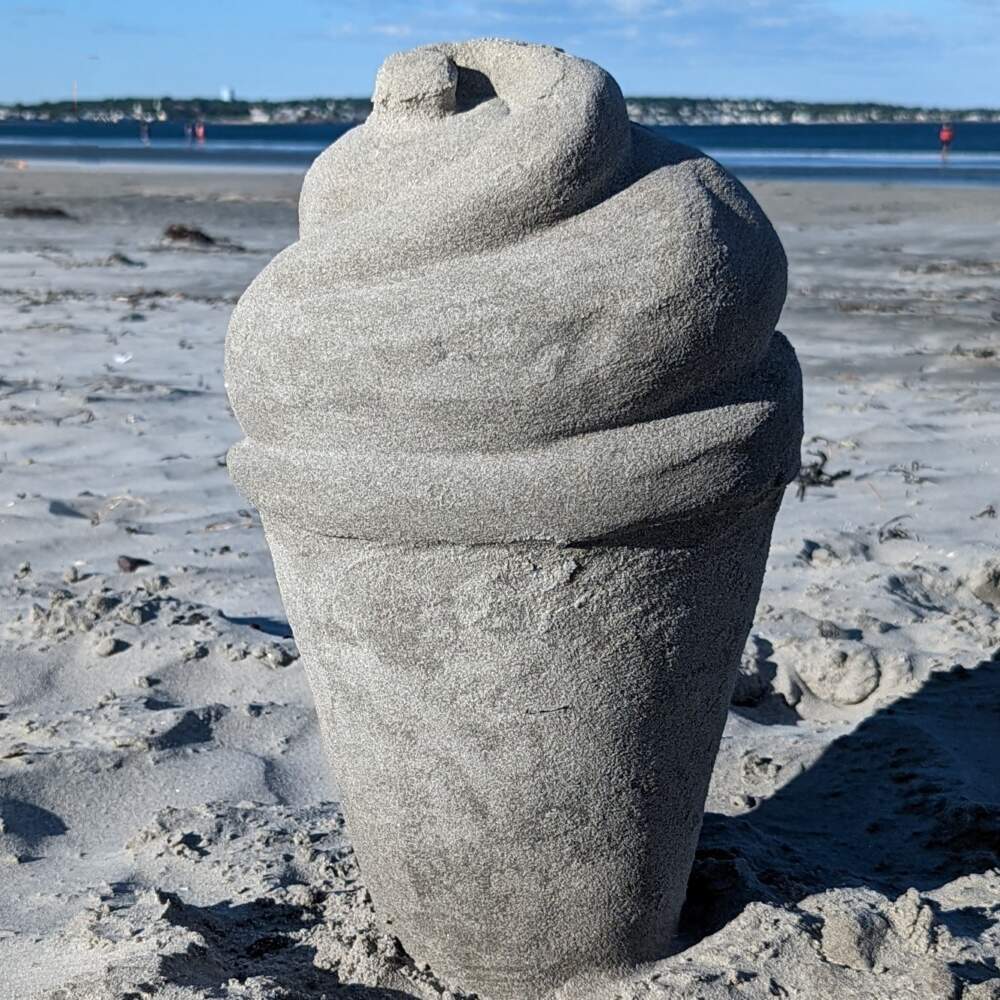 White says his motivation is simple: He does what makes him happy in a place that makes him happy. And whenever his efforts make beachgoers happy — or encourage them to give art a try — that's even better.
"If I had a takeaway message," White says, "it would be that anybody can make something out of anything they find. When I was teaching, everyone was afraid to mess up. So my suggestion for everyone is if you're going to draw on a piece of paper, get ten pieces of paper and tell yourself you're going to throw away nine of them, but then draw on all nine of them. And that's sort of why I like sand sculpture so much. Because it's not precious. But it becomes precious in the moment. And then? You have to let it go."
White pauses, and laughs. "So," he concludes, "it's a lot like life."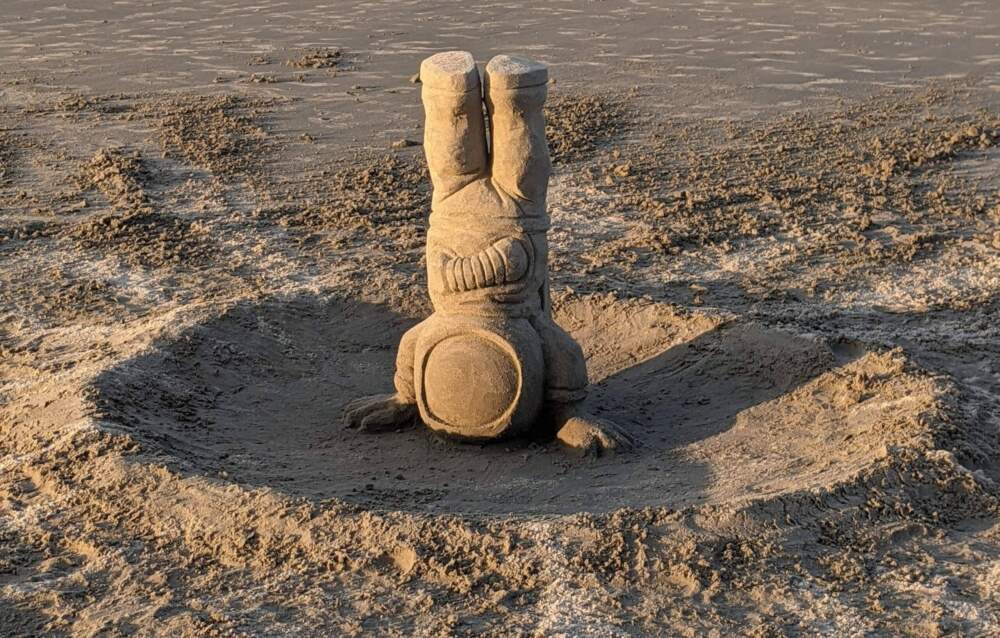 This segment aired on September 2, 2023.