Allston: A Boston neighborhood guide
The most college-y part of a college town, Allston is a neighborhood that caters to an ever-changing youth culture.
Cheap(ish) rents and proximity to both Boston University and Harvard have long made Allston's ubiquitous triple-deckers attractive to the 20-something set. A large concentration of renters with leases that turn over on Sept. 1 gave rise to the unofficial holiday wryly known as "Allston Christmas," when thrifters descend on the neighborhood to pick through discarded furniture and other domestic detritus.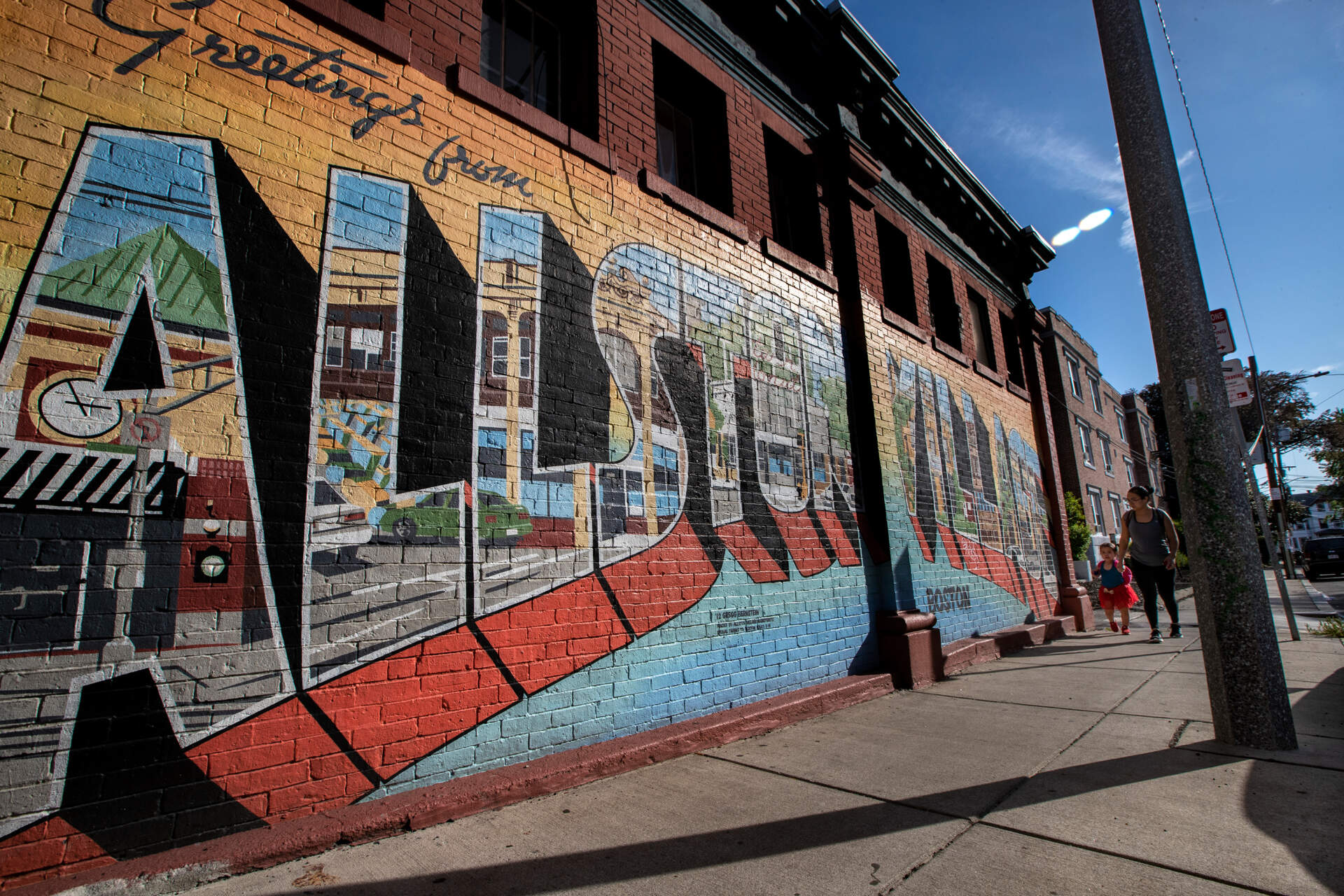 Bars, vintage shops and cheap eats abound in the commercial centers of Allston Village and Brighton Avenue. The neighborhood is especially strong on Korean cuisine, though you can find great examples of many global specialties.
Dubbed "Rock City'' due to its centrality to the Boston rock scene in the '60s, '70s and '80s, Allston remains a hotspot for small and mid-sized music venues and is the site of countless, semi-secret basement rock shows.
In recent years, an explosion in public art and mural-making has brightened the commercial landscape. But many Allstonites worry that rising real estate prices, a booming biotech industry and Harvard's continuing encroachment into the neighborhood could destroy Allston's artsy, affordable identity.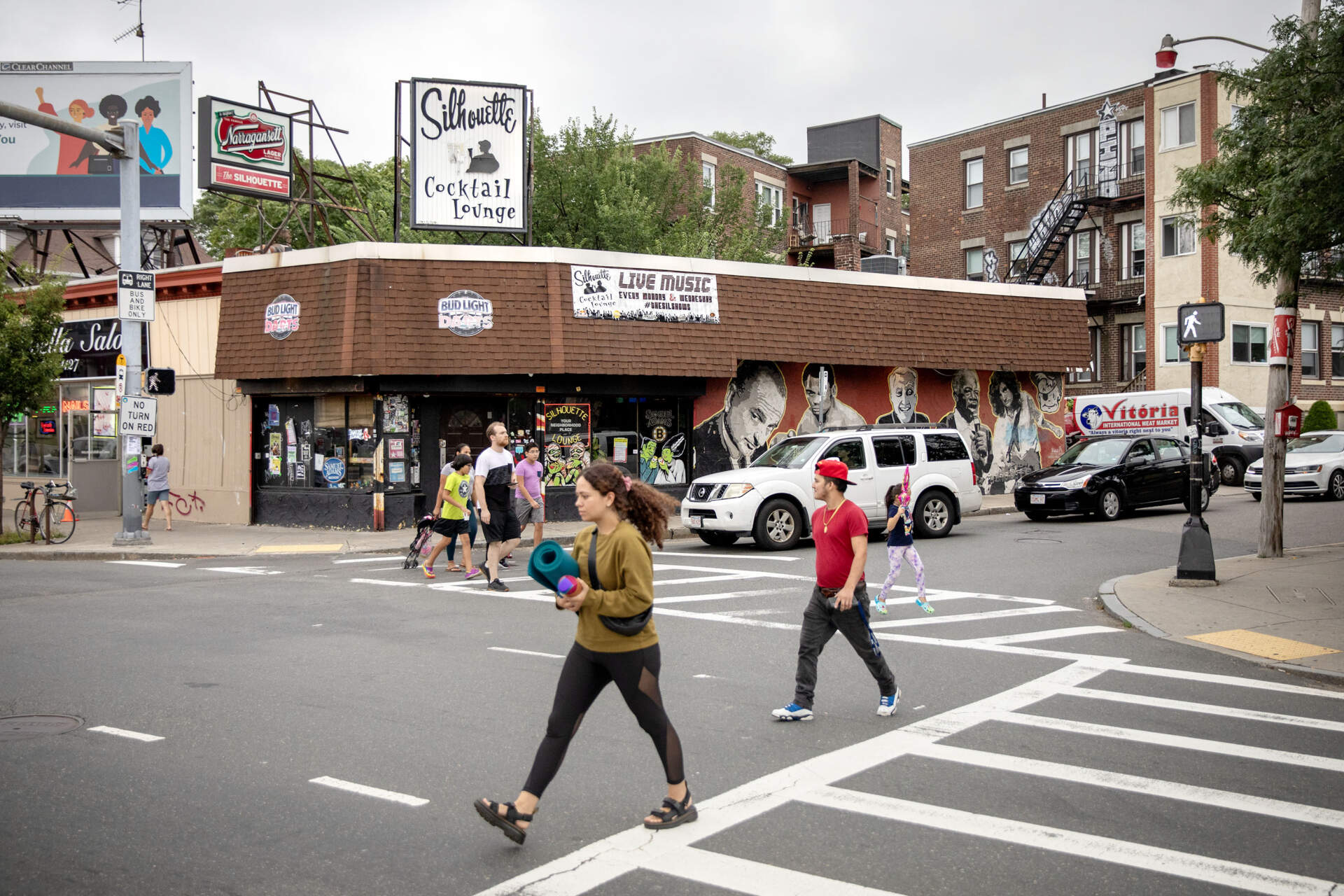 ---
Allston by the numbers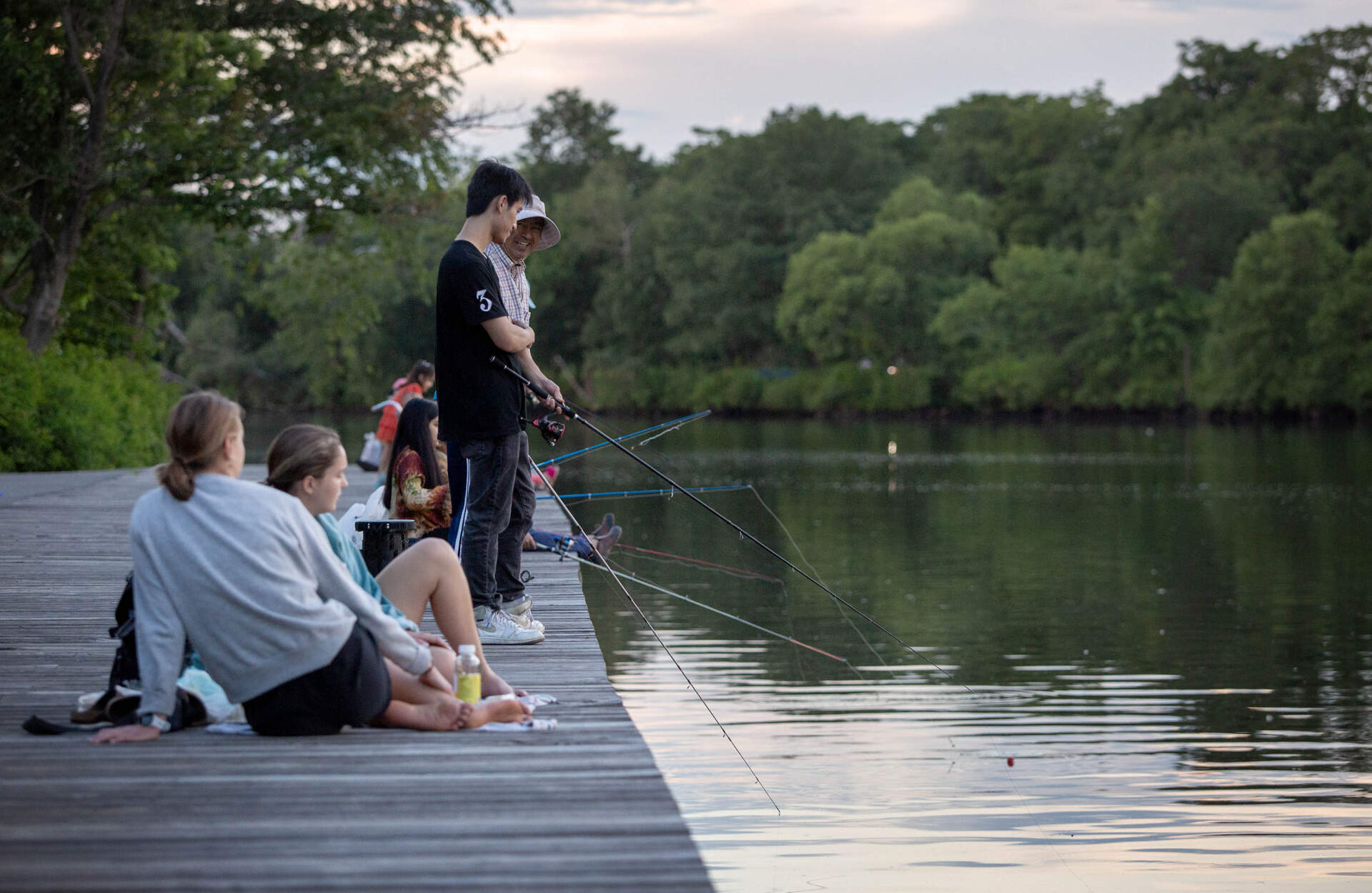 ---
What locals say about Allston
Ronen Medzini stood outside his apartment building in one of Allston's busiest intersections. In his late 30s, he moved to the area in 2022 to attend graduate school. He liked that his place was only a short distance from his university, but admitted there were some downsides to his immediate neighborhood near the intersection of North Harvard Street and Western Avenue.
"Around here, there aren't many restaurants," Medzini said. "This may be a small downside. There's no place I can really walk to in five minutes and just come back, so I would mostly either go to Trader Joe's and cook for myself, or go to dinner around Harvard Square."
But he still found plenty to love about Allston. "It's very safe; it's very laid back," Medzini said. "I would say the driving here is much better than in Boston, for example. You have parking space. People here are friendly mostly because I think many of them are international so we come here as guests, and we respect the place."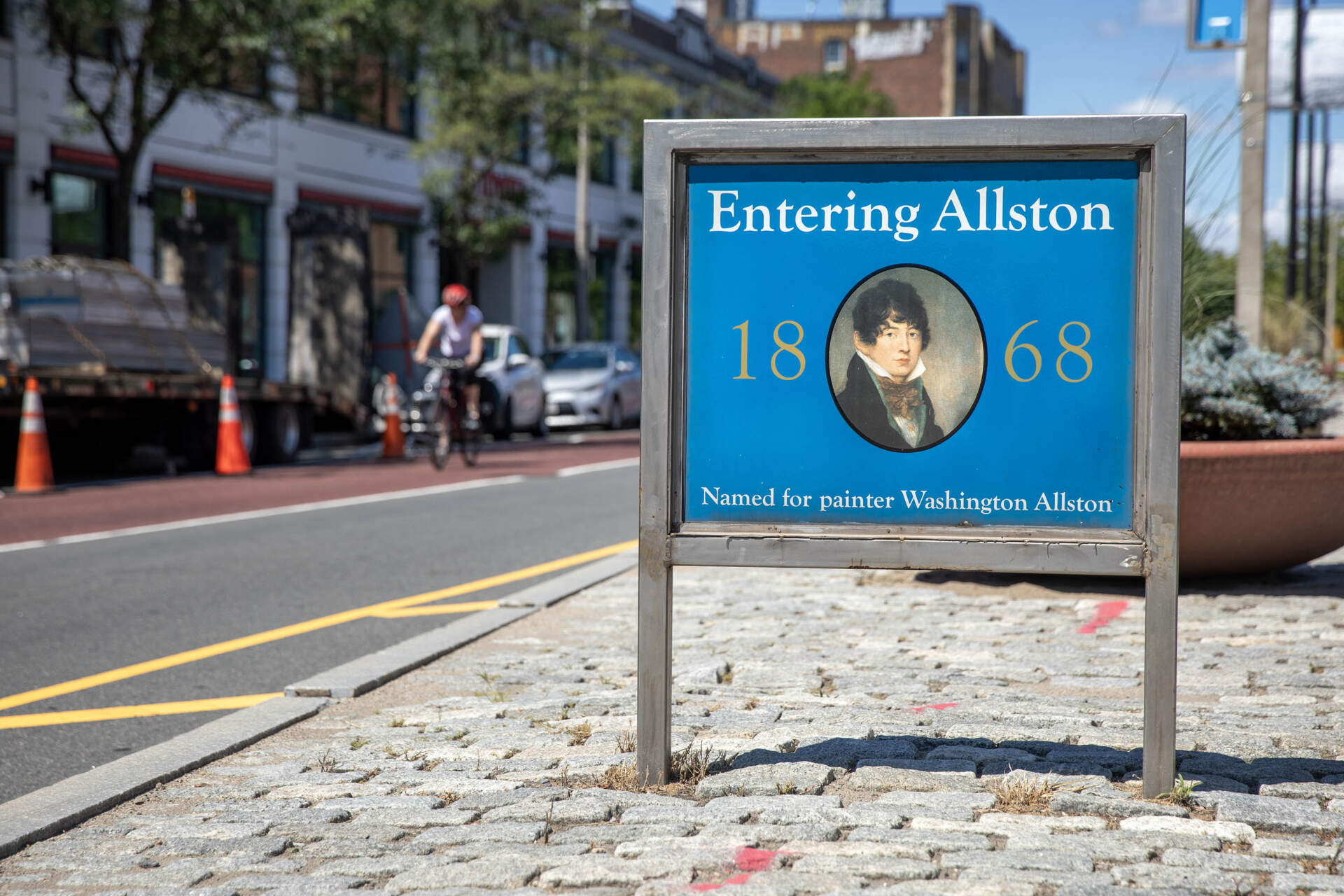 Timothy Dearing was sitting inside Super 88 eating lunch. The chef, who's in his late 30s, had lots of praise for Allston's restaurants after living in the neighborhood for over three years.
"I think a lot of people don't know about this one place called Ourzone, which is a Sichuan restaurant, and it has the best preserved eggs ever," Dearing said. "The owner there is very nice; she always notices when I come in, and gives me extra stuff."
(Ourzone is technically in Brighton, right on the Allston line, reflecting the neighborhoods' blurred boundaries and why many locals refer to them jointly as "Allston-Brighton." Dearing also recommended Kimchipapi Kitchen, which serves Korean street food, fried chicken and poke bowls; it's definitely in Allston.)
At the Smith Memorial Playground, Lindsay Harvey kept an eye on her day care charges as she talked about her 15-plus years living in Allston. The neighborhood she knew was different from how it looked to outsiders.
"I think a lot of people think it's college students and young professionals," Harvey said. "At least in my building where I live, it is a lot of owners that are single. Everybody kind of has a story and been around for a long time. I think you assume living in a city you see a lot more changing faces, but for me, it has actually been more the opposite. I see, especially after COVID, a lot more familiar faces."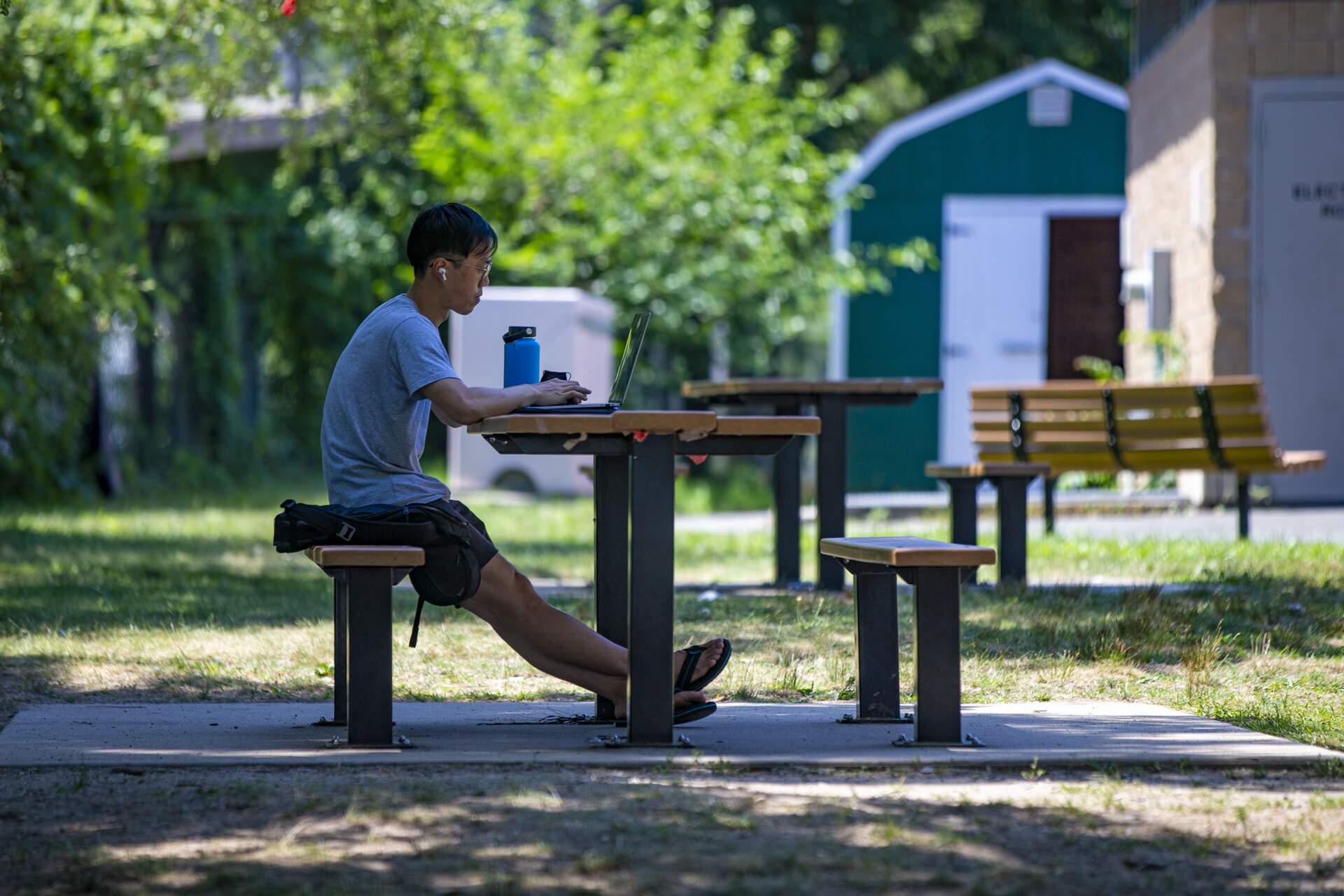 ---
Neighborhood haunts
Here are a few places locals say they go for their everyday shopping and socializing.
Silhouette Lounge: Make no mistake: The Sil, as it's known, is definitely a dive bar. But that dim, grungy interior is part of its charm. You can play pool, darts and pinball at this favorite local hangout, which also hosts local bands.
Smith Park Pumptrack: BMX bikers and skateboarders flock from near and far to play on the undulating landscape of this state-of-the-art skate park.
O'Brien's Pub: This small bar on Harvard Avenue has an outsized influence on Allston's rock scene thanks to its packed calendar of local and national bands.
Dumpling Kingdom: Chef Timothy Dearing recommends this popular spot, which does more than just dumplings. If you have the palate for it, Dearing says try the stinky tofu.
Turkish Lazuri Cafe: Founded by immigrants from a small town in Turkey, this casual spot specializes in authentic, home-style Mediterranean cuisine.
Tell us: Did we miss your favorite spot or hidden gem in the neighborhood? Let us know here, and it may appear in a future version of this list.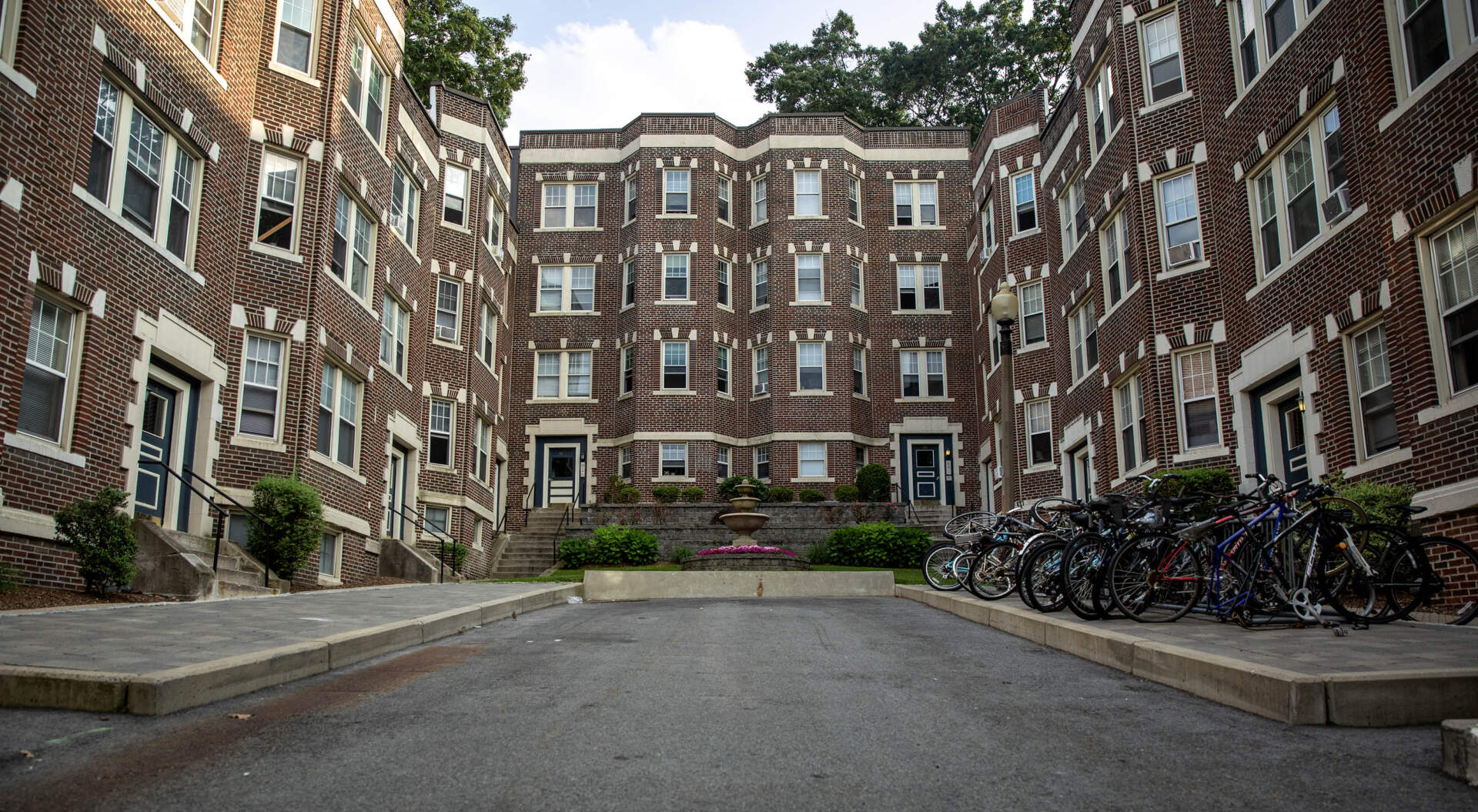 ---
WBUR's Amelia Mason wrote this guide, with reporting from WBUR's Meagan McGinnes and Hanna Ali.
Correction: An earlier version of this post included the wrong address for O'Brien's Pub. The post has been updated. We regret the error.