Charlestown: A Boston neighborhood guide
Charlestown is one of the city's sweet spots if you dig that lamp-lit, cobblestone historical vibe. With an ample waterfront, Charlestown is across the Charles and Mystic rivers from the rest of Boston, connected to the North End by the Charlestown Bridge. It's the place where John Winthrop felt at home in the 1600s, a bastion of Irish-American immigrants in the 19th century, and now one of the pricier places to buy a house in Boston.
Charlestown's initial claim to fame is that it was the first seat of the Massachusetts Bay Colony. (From City Square, you can still see the elliptical street patterns laid out back in 1629.) A century-and-a-half later, in the early days of the American Revolution, Charlestown would enter the history books after the Battle of Bunker Hill in 1775. The engagement — lost by the revolutionaries who, of course, would go on to win the war — was actually fought on nearby Breed's Hill. There's a perpetual reminder of that fight in the form of a 221-foot obelisk that can be spotted from around Greater Boston, beckoning a visit to the Bunker Hill Monument.
Another major tourist destination is the Charlestown Navy Yard, which provided jobs to more than 50,000 at the height of World War II. These days it's a historical park and home of the USS Constitution.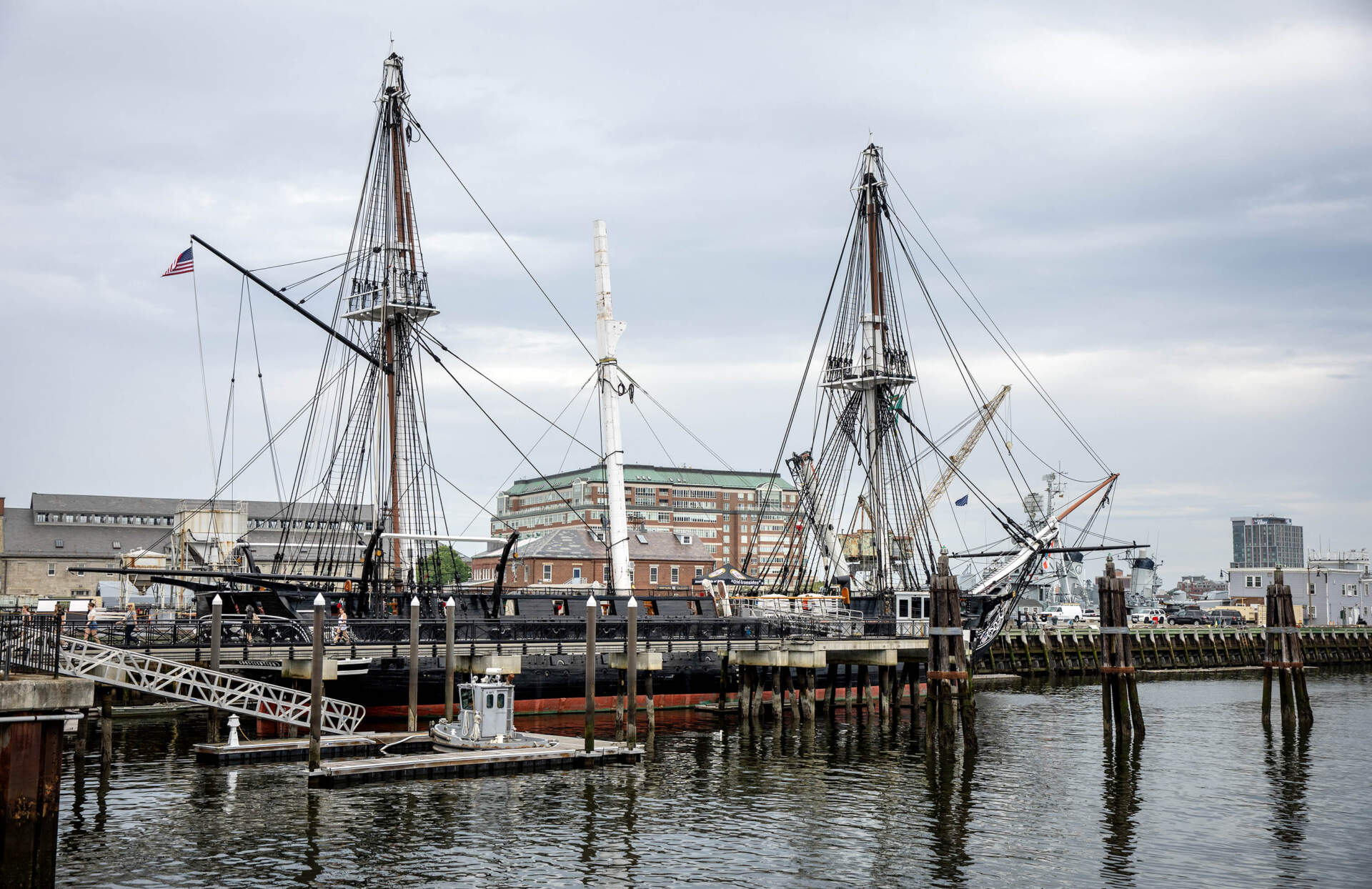 In recent years, Charlestown, aka "The Town," has seen a wave of development, with more on the horizon. That's part of what makes the oldest neighborhood one of the wealthiest. With a median income over $140,000, Charlestown ranks just behind the Seaport District on the list of places with the highest earners.
Charlestown is also home to the city's largest affordable housing developments, Charlestown Apartments, which is about to expand thanks to a years-long redevelopment initiative.
The neighborhood is deeply family-oriented, and old-timers say it's been that way as far back as memory serves. But the neighborhood that once contended with a reputation of being full of bank robbers and car thieves now has to face a newer problem: a lack of affordable housing.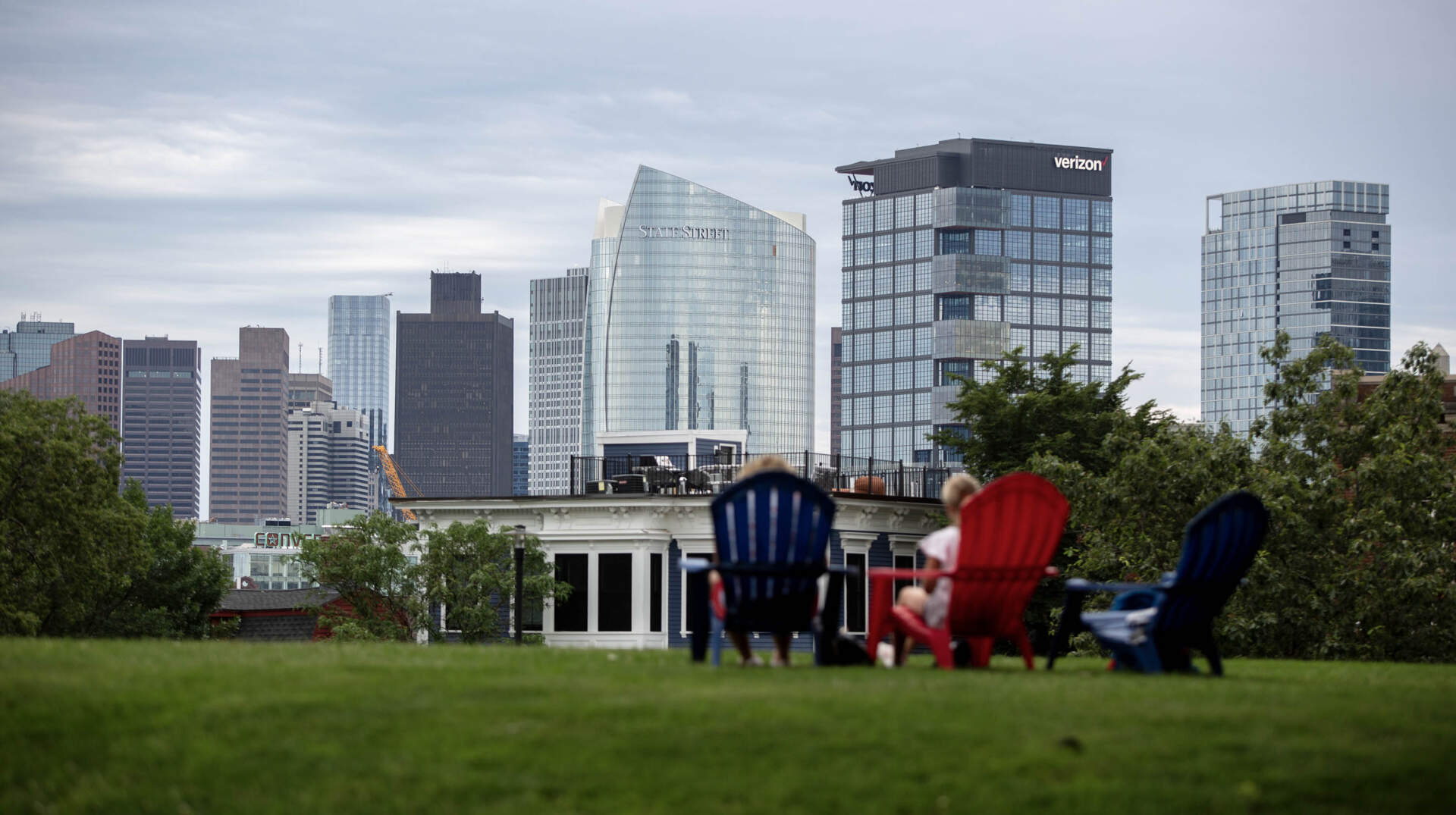 ---
Charlestown by the numbers
---
What locals say about Charlestown
Many longtime locals recall a community-oriented Charlestown, when the population in 1950 was roughly 1.5 times what it is today. Many young men joined the Navy, returning from overseas to work at places like the Charlestown Navy Yard and live in the newly built subsidized housing development.
Tom Coots of the Charlestown Historical Society said families looked out for one another: "There was no resentment of 'getting involved in my child's business,' but [instead], 'thank you so much for looking out for my [kids].' You don't you see that in other communities, and even to this very day I still see a lot of that ... people involved in the lives of others, which is wonderful."
George Connolly has lived in Charlestown for 75 years. In his 80s, he said he'll never quite be considered a "Townie" because he was born in Roxbury.
"You have to be born here — born here, went to school here — before people will talk to you," Connolly said.
But that's the old Charlestown, he added. People who have moved in over recent decades are indeed willing to talk, he said. And, as if on cue, two young neighbors stopped to say hi.
Relative newcomer Alice Kenney moved to the town two years ago when her husband landed a job as an Episcopal minister. She said it's more affordable than Cambridge, where they came from, "though none of it's affordable."
Kenney, who's in her 30s, said her family has "certainly felt welcomed," and the best thing about it is how hospitable the neighborhood feels for people with kids.
"There is a small-town-from-long-ago feel about [Charlestown]," she said. "You don't see children playing unsupervised in a lot of city neighborhoods, but here they do, you know, young ones with bigger ones watching them."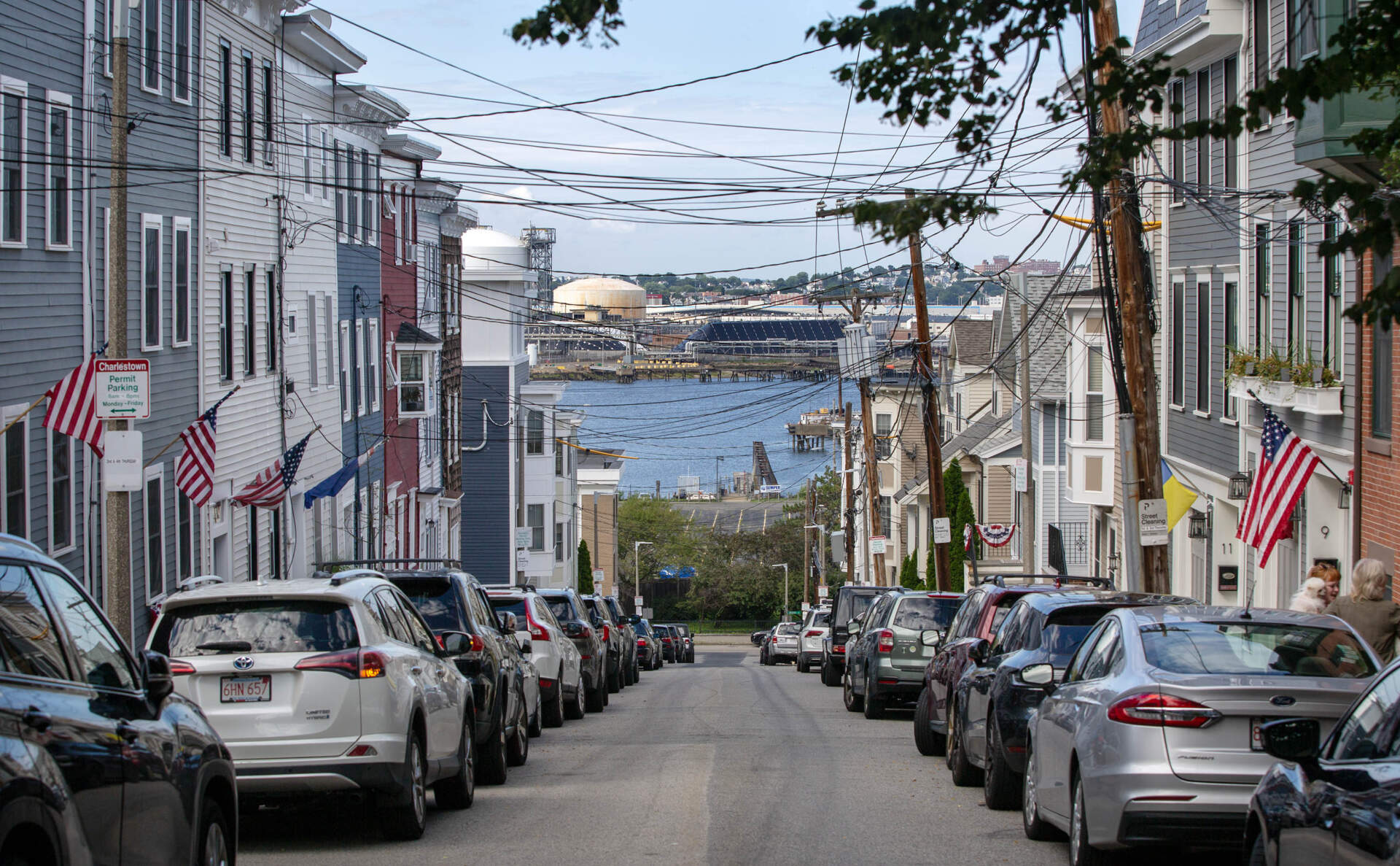 Becca Skudder moved to Charlestown from Brookline six years ago. In her 30s, she runs a boutique fitness studio here, and said she loves the quaintness and the proximity to downtown. But with a wave of development reshaping Charlestown, she worries whether small family-owned businesses will survive.
"There's a lot of projects that are coming this way, so my hope is that [Charlestown] doesn't turn into the next Seaport, with all chains ... and small businesses can't afford rent," Skudder said.
For Valerie Murphy that ship has already sailed. Standing in front of a Whole Foods that used to be a more affordable Johnnie's Foodmaster, Murphy, who's in her late 50s, said the new Charlestown no longer has room for people like her.
"We have a yoga place here, we have a gym and ... another yoga place there and another training thing down there," she said. "I feel like they're trying to kick the poor people out. I've seen a lot of people have to sell their houses because they can't afford [the costs]."
Murphy said if it weren't for subsidized housing, she might have been forced to leave the place where she was born and raised.
---
Neighborhood haunts
Warren Tavern: A mainstay of the neighborhood built in 1780, after British soldiers set Charlestown ablaze following the Battle of Bunker Hill, patrons say it's a great spot to bring visitors because of all the history.
Mister Q Cafe: A staple for many a java junky in Charlestown. Mister Q's also offers paninis, cannolis and salads.
The Charlestown Navy Yard: The yard was closed by former President Richard Nixon, a move many residents saw as a "political vendetta" after Massachusetts was the only state to vote against Nixon in 1972. The crown jewel of the yard is the USS Constitution, the Navy's oldest commissioned warship. But you can also visit two museums, several historic buildings and a WWII-era destroyer that survived two kamikaze attacks.
Brewer's Fork: Locals say they love the wood-fired pizza and the array of craft beers on tap.
City Square Park: This park is dedicated to Charlestown history. It features a "stone outline" of the Great House (the first seat of the first self-governing colony in the country), as well as a memorial to Paul Revere and an annual commemoration of his famous ride.
The Boston Harborwalk: The path that runs from Dorchester in the south to East Boston in the north includes a section in Charlestown that brings you by the USS Constitution.
Monument Charlestown Restaurant & Tavern: This place calls itself a "gastropub-meets-bistro space with high ceilings and exposed brick," with pizza and "creative comfort food." In place of breakfast, Monument offers a late-night menu until midnight on Fridays and Saturdays, and 10 p.m. the rest of the week.
Tell us: Did we miss your favorite spot or hidden gem in the neighborhood? Let us know here, and it may appear in a future version of this list.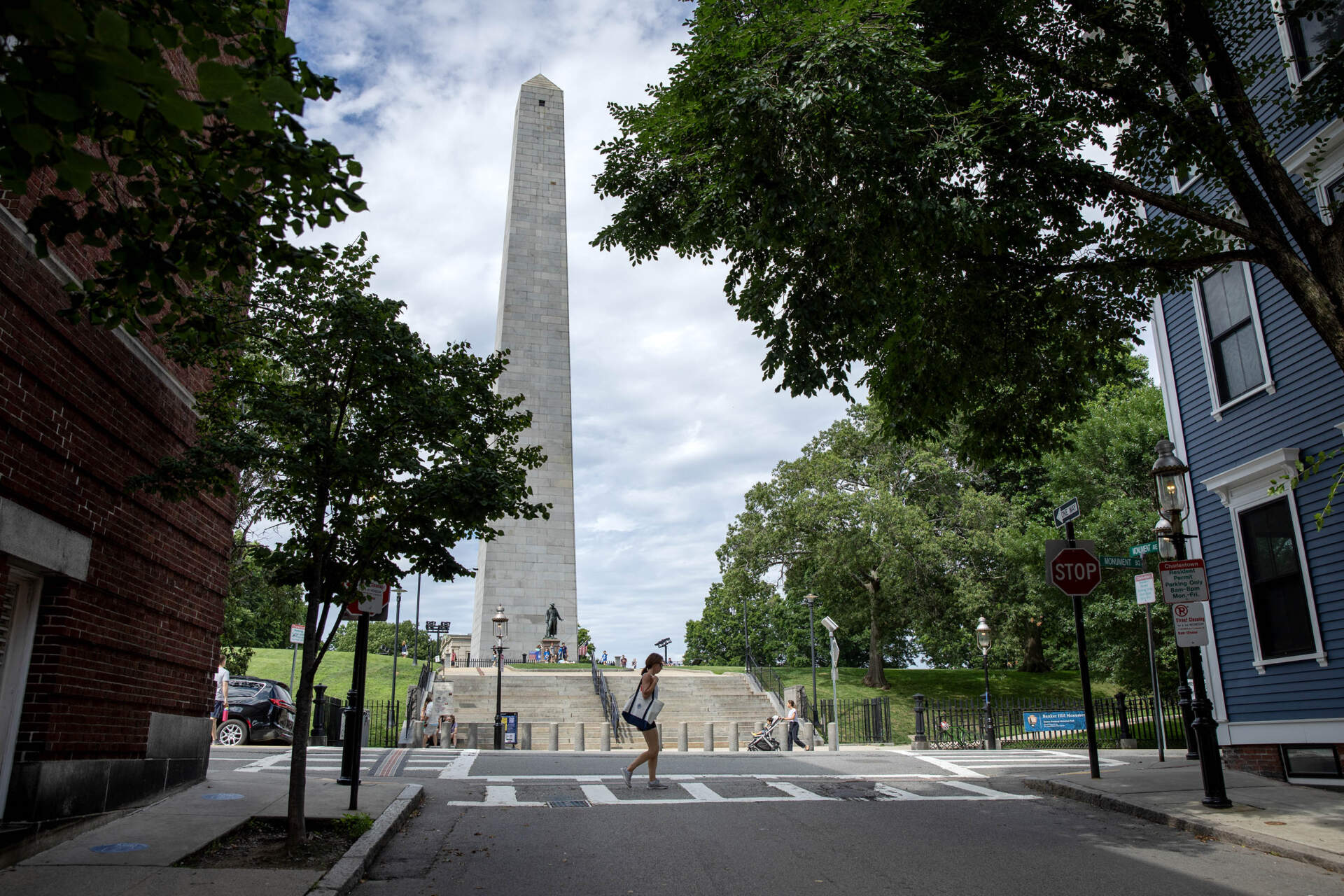 ---
WBUR's Simón Rios reported and wrote this guide, with additional reporting from WBUR's Katie Cole and Irina Matchavariani.