Jamaica Plain: A Boston neighborhood guide
Known for its iconic green spaces, vibrant LGBTQ scene and Latin Quarter, Jamaica Plain is a diverse neighborhood with a history of progressive activism that now sees its inclusive identity imperiled by gentrification.
Located southwest of downtown Boston, Jamaica Plain (or JP, as it is known locally) is nestled between Roxbury and the town of Brookline. The neighborhood boasts some of the lushest green spaces in the city, encompassing the idyllic Jamaica Pond, the Olmsted-designed Arnold Arboretum and the picturesque Forest Hills Cemetery. Restaurants, bookstores and bars animate lively commercial sectors around Centre Street and the state-designated Latin Cultural Quarter of Hyde Square, where the neighborhood's Dominican, Puerto Rican, Cuban and Central and South American populations are concentrated.
A longtime haven for artists, musicians and the queer community, JP draws thousands every year with its popular Porchfest, its own music fest, open studios and Pride events. Bohemian sensibilities and lefty politics converge every spring in the annual Wake Up The Earth Festival, which celebrates the mobilization of the community to defeat a planned highway extension through the neighborhood in the late 1970s.
Over the last several decades, many buyers were attracted to the neighborhood's array of historic Victorian-style homes. As those were renovated and property values rose, the area evolved into a hotspot for the upper middle class. Today, trendy restaurants and a rich cultural scene help make JP real estate some of the most sought-after in Boston.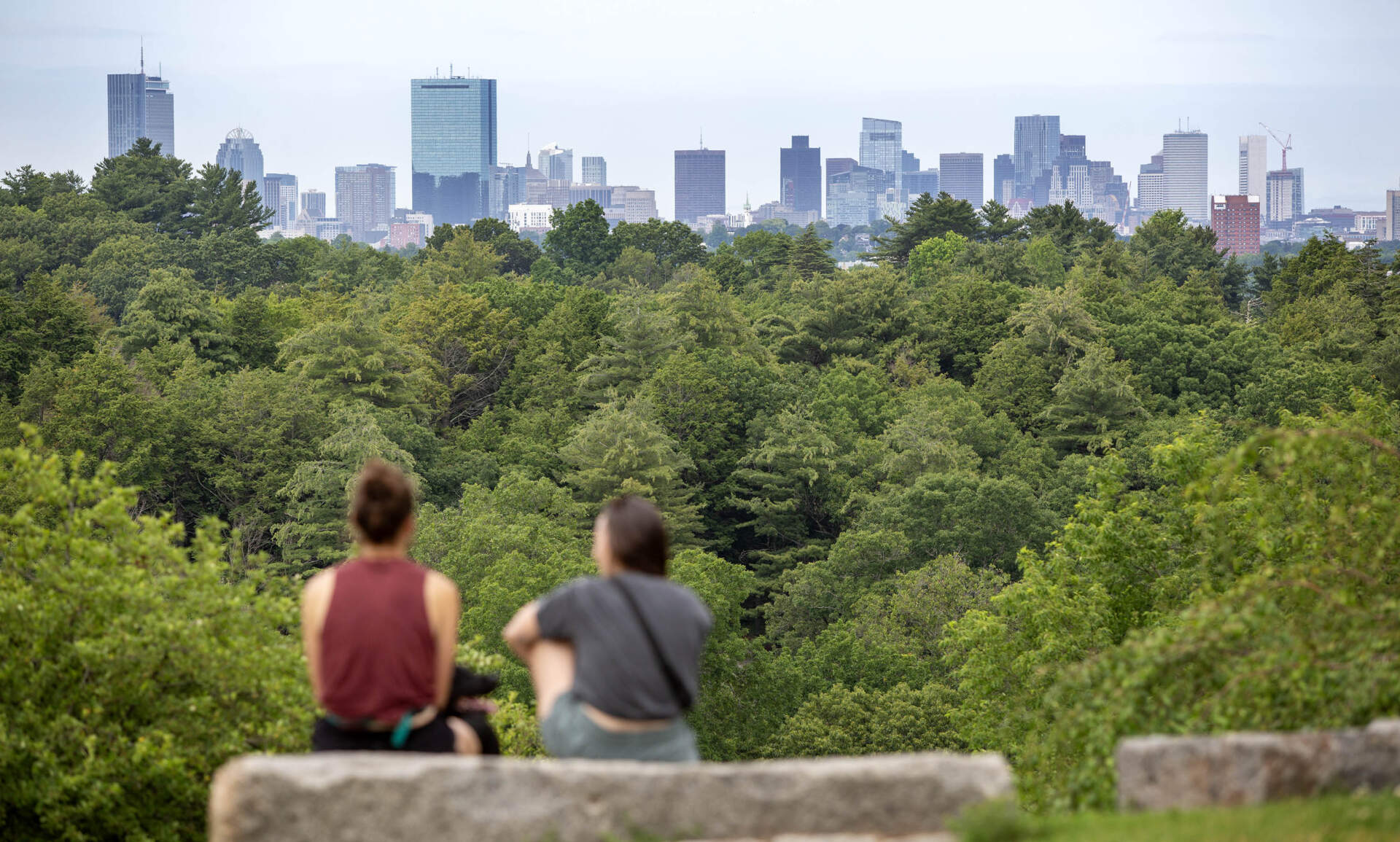 ---
Jamaica Plain by the numbers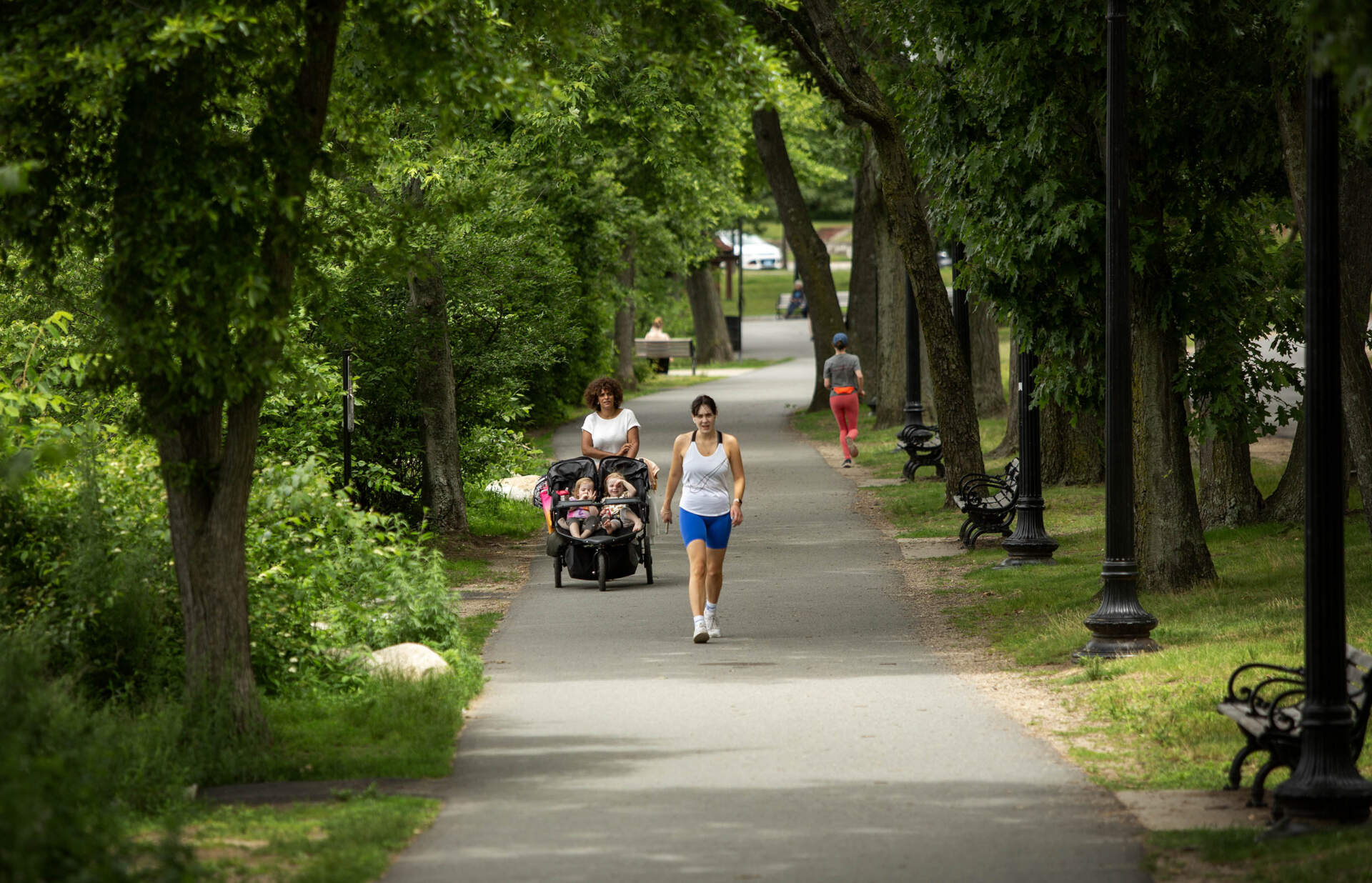 ---
What locals say about Jamaica Plain
Dusty Lewis was bringing his garbage cans to the street on the night before garbage collection. The research director, who's in his early 40s, had on a blue and pink "Trans Resistance" shirt.
"JP as a whole is pretty queer," Lewis said. That was a big reason he and his partner chose to move to the neighborhood three years ago. They also liked that it was near so many green spaces. And it helped that they could actually afford to live in Jamaica Plain, "unlike other neighborhoods in Boston, even though JP is, of course, quite expensive, too," Lewis added.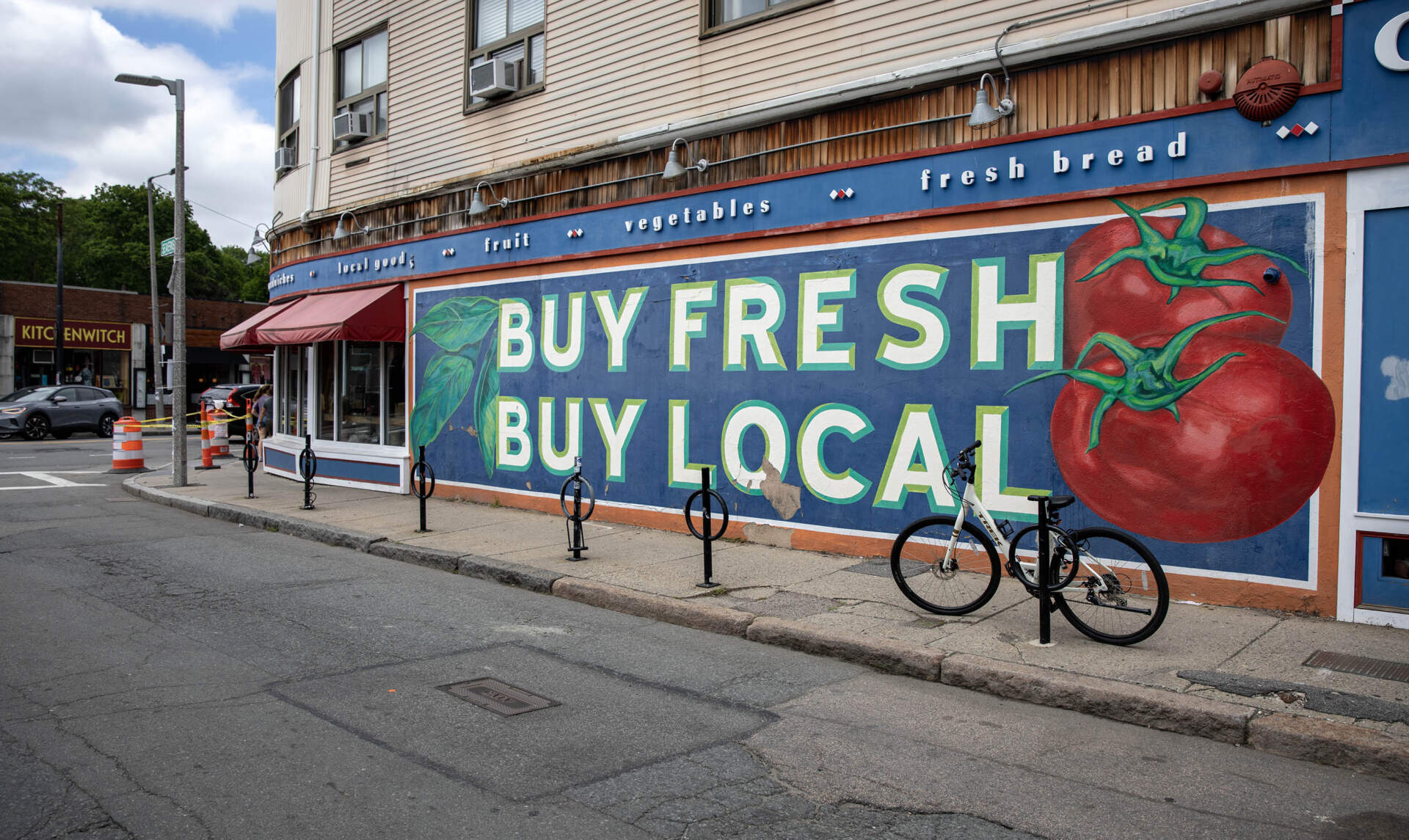 Camille Beckman sat on a bench in Johnson Park on a warm spring afternoon, taking in the scene as neighbors milled about in the sunshine and kids clambered on a jungle gym nearby. A product manager at an educational publishing company, Beckman was back in Jamaica Plain after living there off and on for six years.
"It just seems like a great place for really fun community events where there's people of all ages," said Beckman, who's in her 30s. She mentioned the popular Wake Up the Earth Festival and the annual autumn lantern parade, which features kids in full Halloween regalia processing around Jamaica Pond. "I feel like that really characterizes JP for me, those kinds of things where a lot of people come together and do stuff in the neighborhood."
Rod Fountain knows all the curiosities in and around Jamaica Plain — he has, after all, lived in the neighborhood for 43 years. There is the Roxbury puddingstone staircase, known as the 99 Steps, by the Ellicott Arch in Franklin Park, an elegant structure that winds through the woods. There is the dodecagonal house on Cranston Street, gothic and angular, and the overgrown dirt road near the Parley Vale Preserve that feels like a fragment of the country dropped into the city.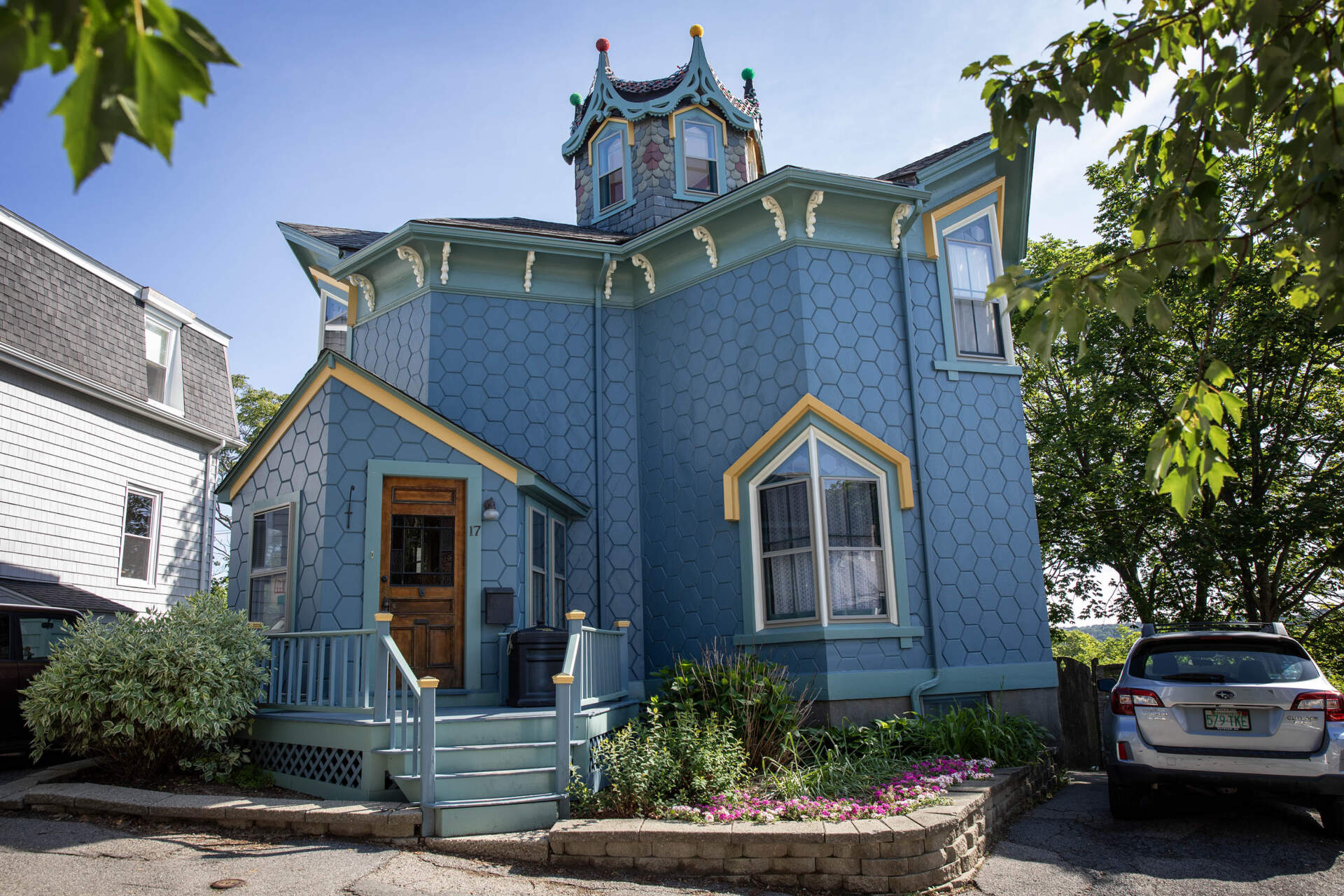 Fountain was taking a break outside First Baptist Church, where he had been baking cookies as a volunteer. He recalled another piece of JP lore: the long-forgotten trolleys that used to run up Centre Street and snarl traffic. "The tracks are still under the street here. They're buried under the pavement," Fountain said.
Fountain, who's in his 70s, has seen Jamaica Plain change a lot over the years, and not necessarily for the better. "It's not very diverse anymore," he said. "It always was the Hispanic neighborhood, but now it's much less so."
"The real estate is outrageous, it's just ridiculous," Fountain added. "It means my children can't live here. ... I mean, nobody can afford to live in most parts of Boston. And so where do teachers live?"
---
Neighborhood haunts
Here are a few places locals say they go for their everyday shopping and socializing.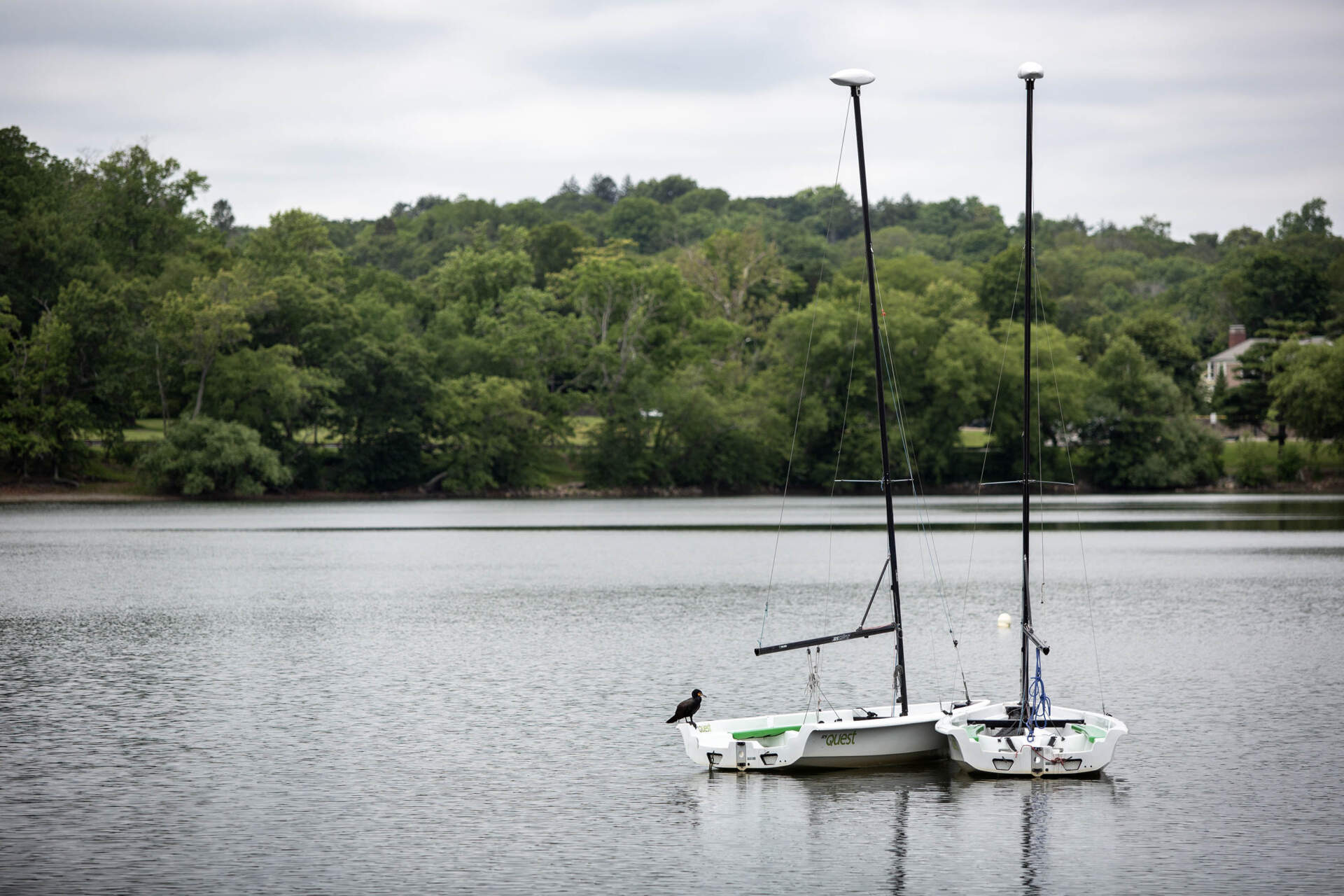 Jamaica Pond: The glaciers left this crystal-clear "kettle hole" lake for all to enjoy. It features a boathouse, popular walking paths and frequent community events.
Midway Cafe: This family-owned bar has catered to Boston's fringe creative community for more than 30 years. Catch local bands, burlesque acts, comedians and the beloved weekly LGBTQ dance night Queeraoke at one of the last independent music venues in the city.
Gondres Bakery: This bakery and cafe serves up staples from the Dominican Republic, like empanadas and majarete, or corn pudding. They also make custom cakes.
El Oriental de Cuba: Eater Boston calls the pork sandwich at this Hyde Square mainstay the best in the city. (JP is a culinary heavy-hitter, so it's worth checking out Eater's other recs.) Editor's note: As of Aug. 16, the eatery posted a sign to its doors saying "closed for vacation," and the date of reopening isn't clear. We'll let you know when we know more.
Tres Gatos: Another popular JP restaurant, Tres Gatos serves yummy tapas, delicious cocktails and is also a book and record store.
Ula Cafe: A Black-owned neighborhood coffeehouse that's a favorite meeting spot for JP's queer community.
Tell us: Did we miss your favorite spot or hidden gem in the neighborhood? Let us know here, and it may appear in a future version of this list.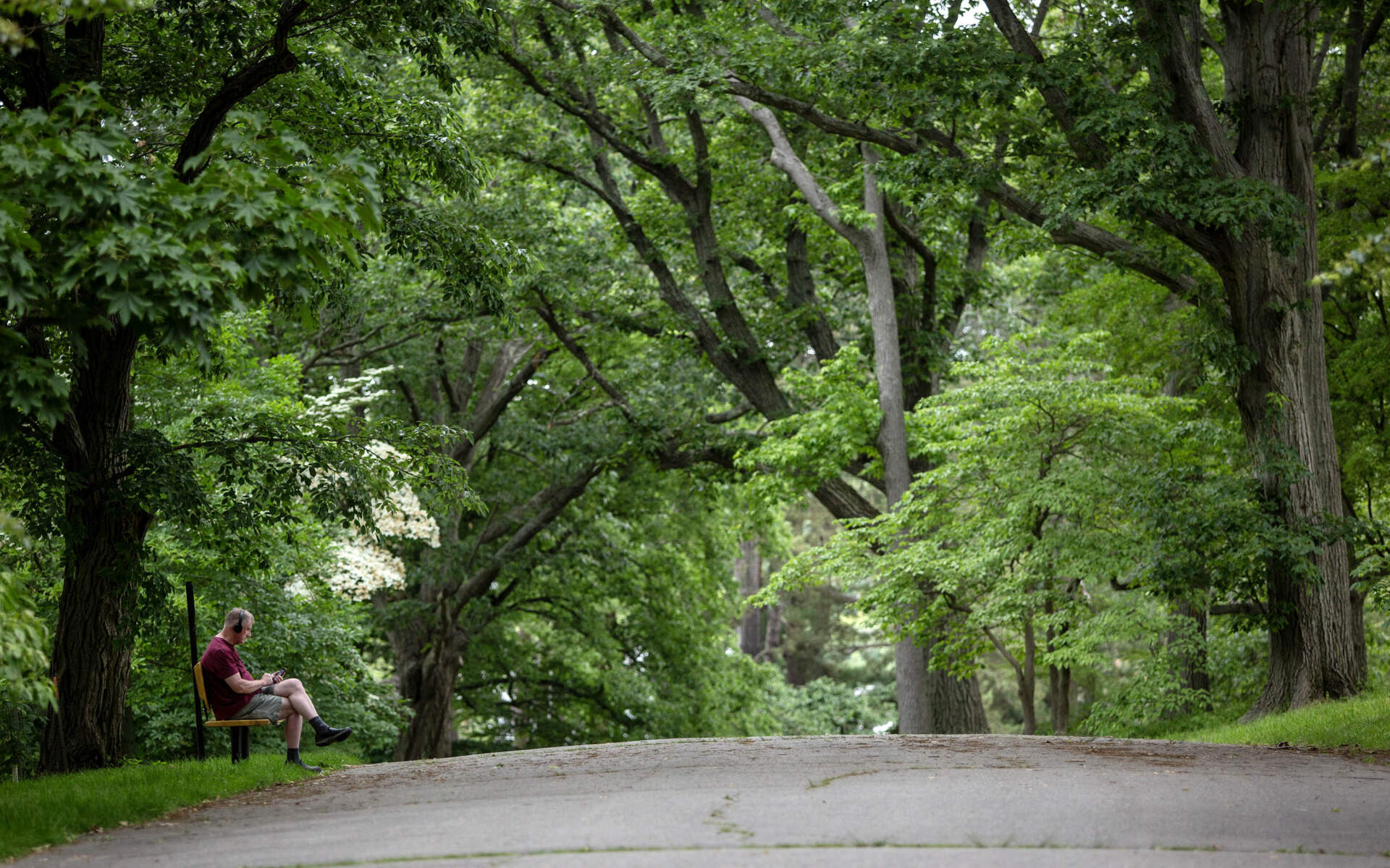 ---
WBUR's Amelia Mason wrote this guide, with reporting by Lisa Creamer and Amy Gorel.