The Seaport: A Boston neighborhood guide
"The only constant is change" has probably been said about the Seaport.
The neighborhood has undergone rapid development over the last few decades. Empty lots, abandoned wharfs and industrial spaces have transformed into luxury apartments, tech offices and swanky restaurants. Eateries, outdoor markets and pop-up shops move in and out, giving residents and visitors something new to discover every few months.
The Seaport in recent years has played host to events that draw national attention. The NAACP National Convention came to the neighborhood in 2023. The Red Bull Cliff Diving World Series has seen athletes flip into the harbor off the Seaport multiple times. Expos and trade events rotate through the Boston Convention and Exhibition Center.
It has also become a hub of the biotech and pharmaceutical industry within Boston. Seaport has the most lab space of any neighborhood in the city. It boasts 5.4 million square feet of research lab space, compared to 4.1 million square feet in Allston, Brighton and Longwood combined, according to data from real estate company CBRE. Vertex Pharmaceuticals moved from Cambridge to Seaport in 2014, leasing two buildings for $1.1 billion, and is among a host of pharma companies in glittering high rises.
Contrasting much of the newness of the neighborhood is an artsy landmark district. Fort Point's lower-slung, red brick buildings stretch a few streets back from the waterfront and are home to many artist co-ops and lofts. In 1980, the district hosted one of the city's first Open Studio, where artists allow the public into their workspaces to showcase and sell their work, predating similar long-standing events in Greater Boston. Some argue the distinct feel of Fort Point makes it its own neighborhood.
Art has a presence in the newer areas as well. The Institute of Contemporary Art (ICA) moved to the waterfront in 2006. Colorful modern sculptures from Spanish artist Okuda San Miguel line Seaport Boulevard. But some artists have found it hard to stay in the area as rents rise.
Seaport has quickly become one of Boston's most exclusive places to live. It is one of the whitest and wealthiest neighborhoods in Boston, with a median annual household income of $167,000, according to data from the Census Bureau's American Community Survey. Residents say affordable rents — and cheap takeout — are hard to come by.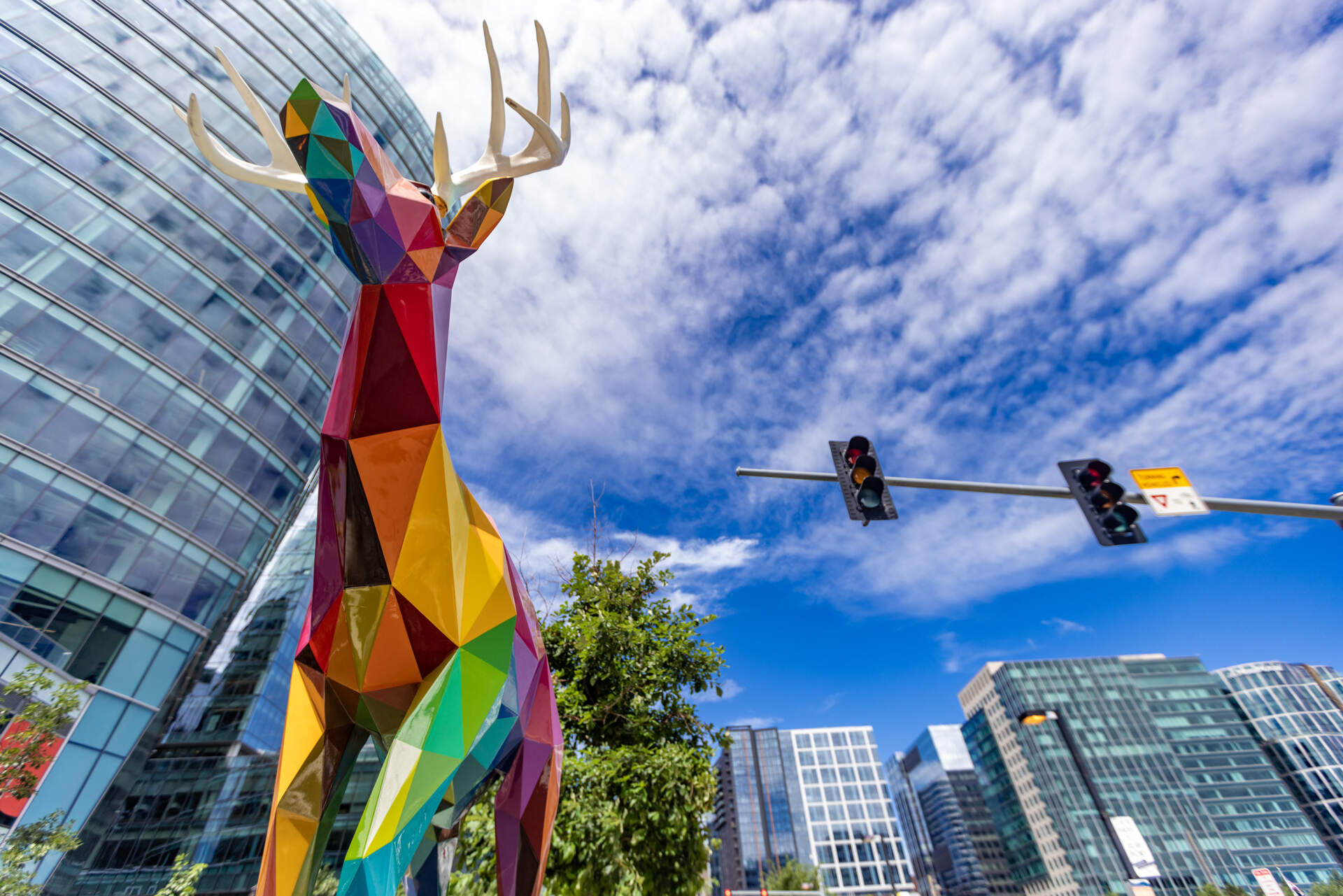 ---
The Seaport by the numbers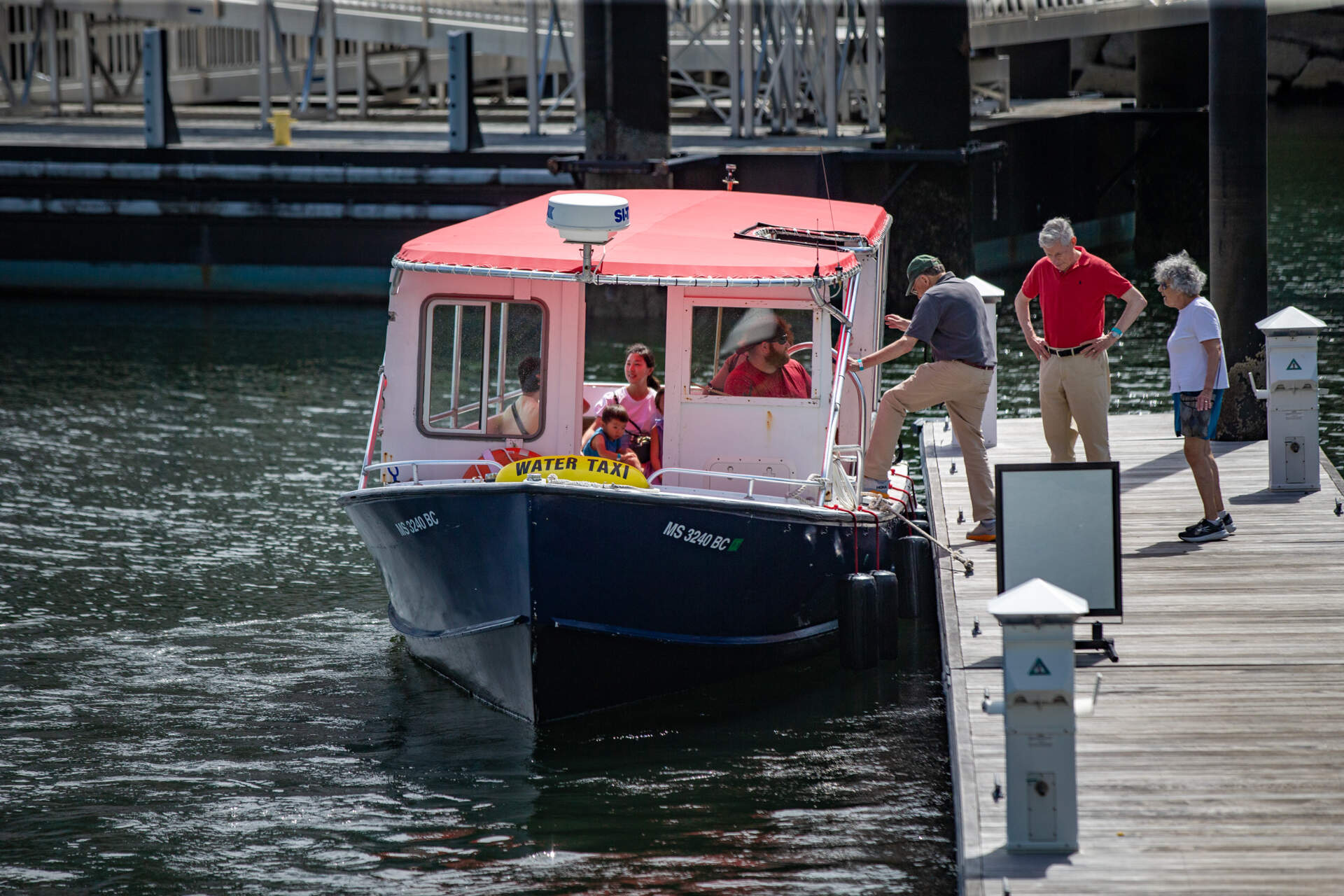 ---
What locals say about the Seaport
Joanne Kaliontzis was standing in an alleyway on a hot July day flanked by turn-of-the-century brick buildings. Kaliontzis, a graphic designer and artist in her 60s, has lived in the Fort Point area for 30 years.
Kaliontzis insists Fort Point is separate from Seaport. She pointed to the high rises jutting over the top of her neighborhood's old buildings and remarked that Fort Point doesn't match the sleek luxury apartment buildings and software companies that have rapidly developed in the Seaport over the past few decades.
But some change has been welcome. "When I first moved down here, my mother said, 'Well, where do you go grocery shopping?' I said, 'Well Ma, there's a Dunkin' Donuts. I can get a carton of milk,'" she laughed. "But now we have a Trader Joe's around the corner, so I'm certainly not going to complain about that."
Maggie Lee loves the evolving nature of the Seaport, especially when it comes to the food. She's lived in the neighborhood for about four years and was on a walk with her three-legged golden retriever, Archie. "Some of the restaurants right by me, like Legal Harborside, Seaport Social, are great neighborhood hangouts. There's new restaurants coming up all the time to check out, so it feels like it's constantly changing."
Lee, who's in her early 30s, finds her neighborhood to be very convenient, with restaurants, work at a Boston biopharmaceutical company, and leisure all within walking distance. For his part, Archie seemed to like the local dog parks. His owner said she enjoys the community of dog owners she can meet up with.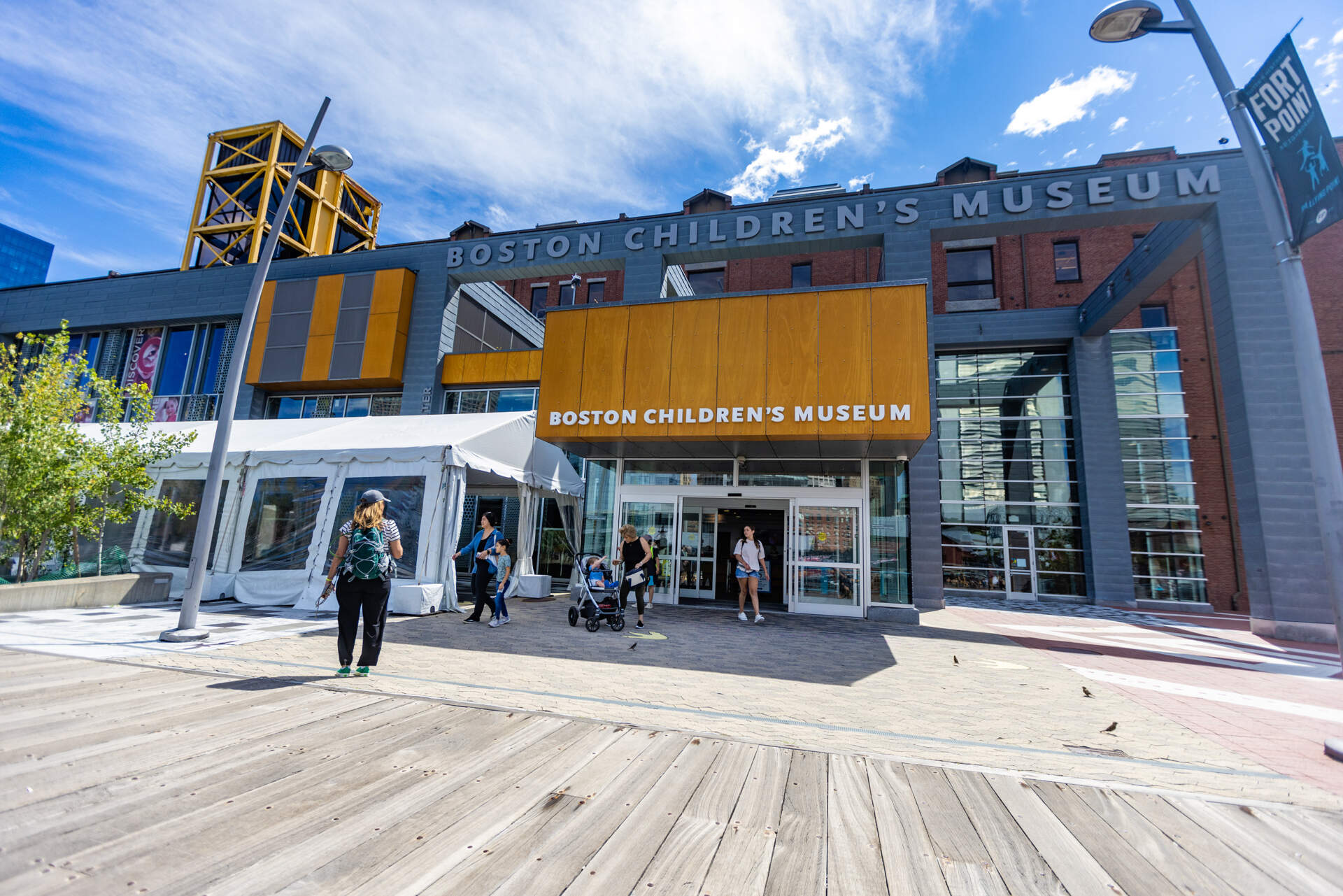 Alexis O'Brien stood on a street corner nudging her toddler son, Vincent, back and forth in a red push car. O'Brien, who's in her forties, is living in the Seaport temporarily while she and her husband look for a more permanent place to live. The high rents are forcing her family to look outside of the neighborhood for their long-term home, but she's taken this opportunity to explore some of the Seaport's family-friendly offerings, like the Boston Children's Museum.
"We joined as members, so I take Vincent there like every week and to the playground that's next to that, too," said O'Brien. "And then we also go for walks along the water and see the boats."
---
Neighborhood haunts
Here are a few places locals say they go for their everyday shopping and socializing.
Trillium Brewing Company: This Boston-based brewery originated in Fort Point in 2013. They now have taproom and full-service restaurant in the neighborhood, along with five other locations around Massachusetts and Connecticut.
Committee: Situated on the ground floor of the Vertex Pharmaceuticals building, this modern Greek/Mediterranean restaurant and cocktail bar is a favorite of 30-something professionals looking to grab a bite after work.
Gather: This New American-style restaurant serves up elevated staples and offers a weekend brunch featuring mimosa towers.
Harbor Walk: This waterfront park is the best part of the neighborhood, according to residents. The sweeping views of the water and expansive pathways are part of the 43-mile linear park that extends across the city's harbor-front neighborhoods.
Tell us: Did we miss your favorite spot or hidden gem in the neighborhood? Let us know here, and it may appear in a future version of this list.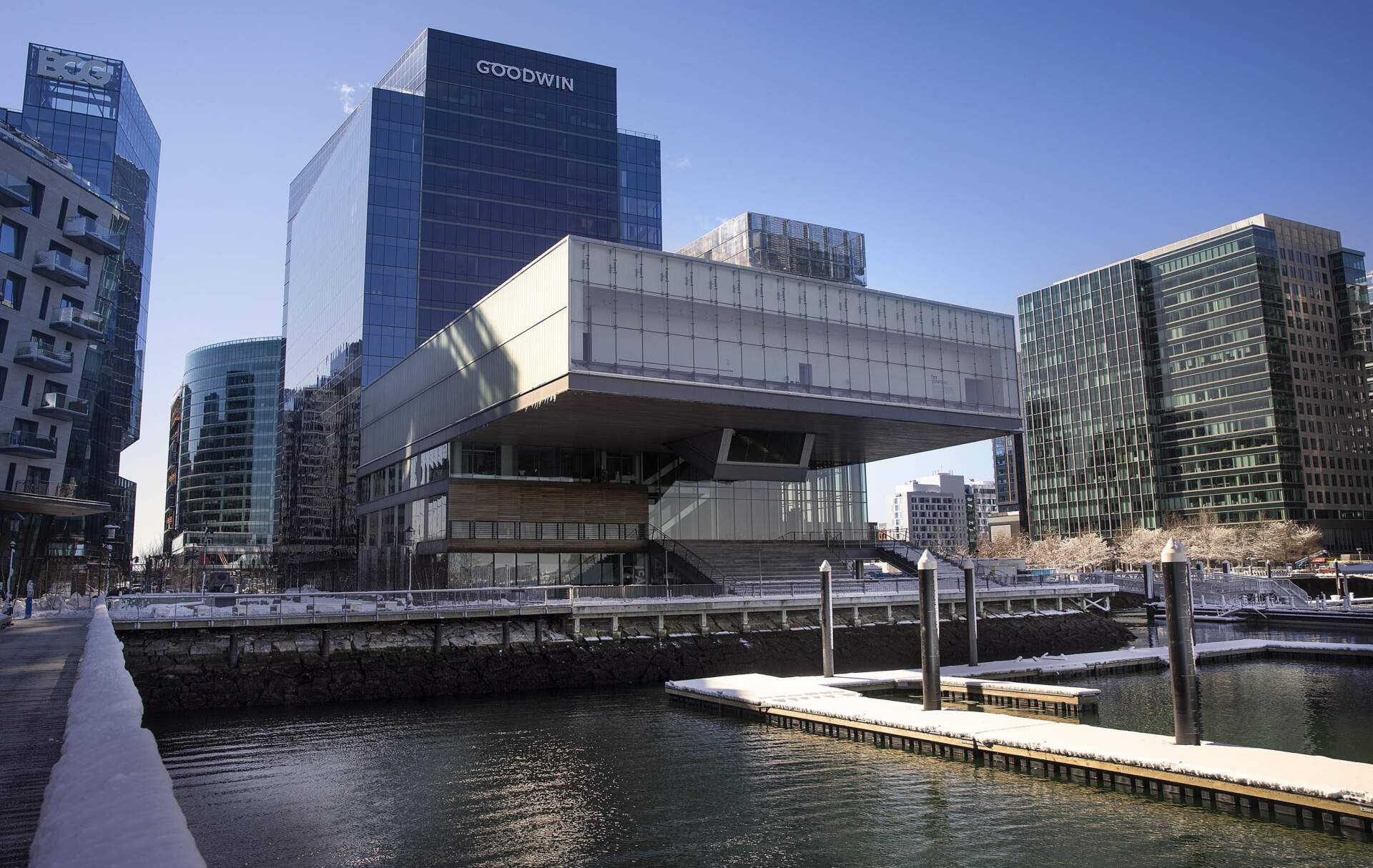 ---
WBUR's Katie Cole reported and wrote this guide, with additional reporting from WBUR's Simón Rios.