How to take the pain out of parking in Greater Boston
Parking in Boston can seem as daunting as driving around the city. Between street cleaning restrictions, residential parking zones, space savers, garage prices and finding an open metered spot, rules about parking can vary from municipality to municipality. (Fun, right?)
We've gathered some information to help make some sense of it all, whether you're a longtime commuter, new resident, suburban weekend explorer or someone driving in to avoid MBTA service disruptions.
---
Boston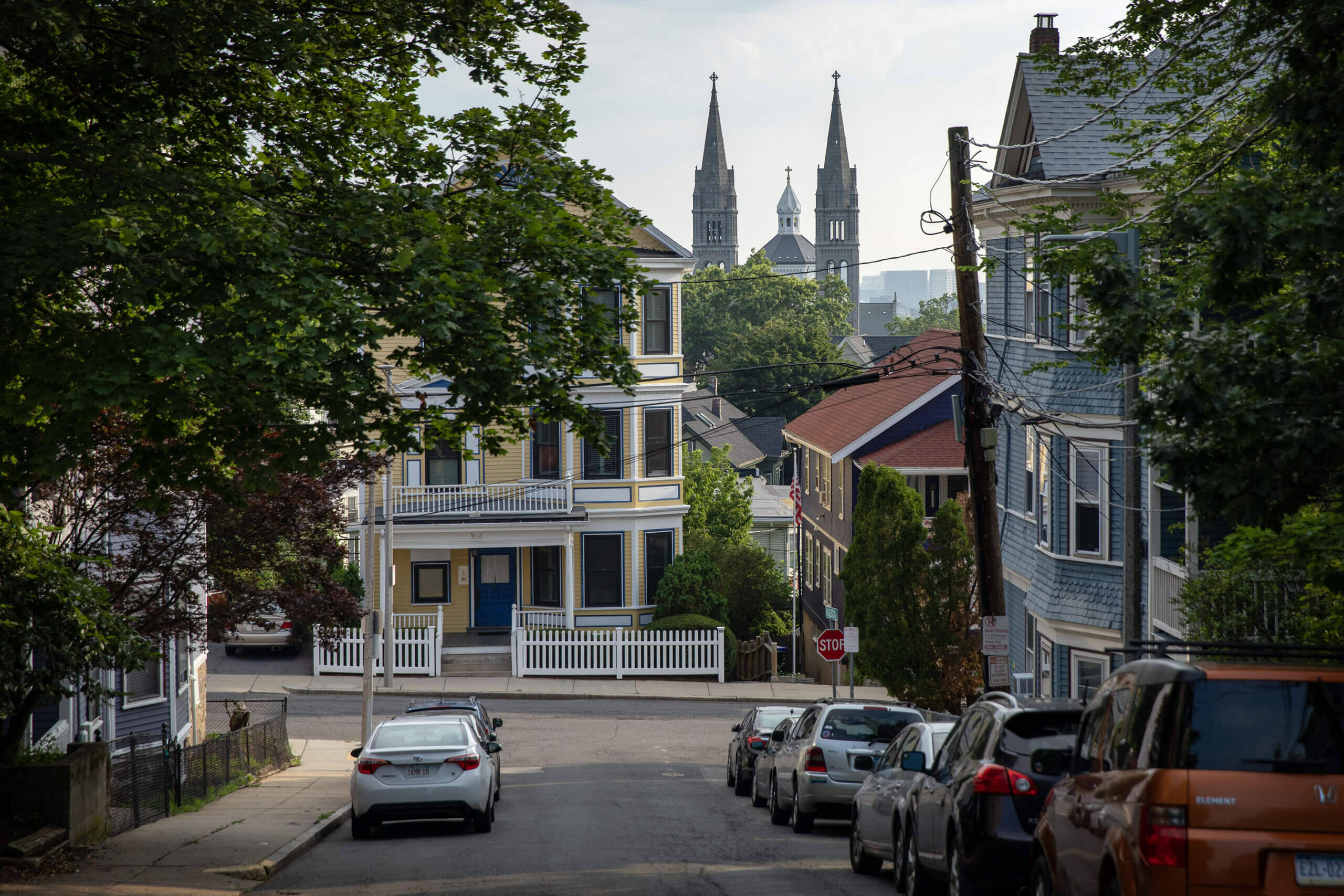 With historic landmarks, countless museums, sporting events and music venues, the city of Boston draws millions of visitors each year. The Massachusetts Department of Transportation estimates that about 750,000 vehicles commute in and out of Boston over the course of a day, and all these commuters need a place to park, in addition to residents with cars. Here's what you should know, whether you live here or are visiting for just a day.
Metered parking
Most of the city's parking meters operate Monday through Saturday, from 8 a.m. to 8 p.m. On Sundays and city holidays, (and yes, in Boston that includes St. Patrick's Day/Evacuation Day and Bunker Hill Day on June 17) you can park in metered spots for free, but other parking regulations are still enforced.
The hourly price for metered parking varies by location, from $2 to as high as $3.75 in busier neighborhoods like Back Bay and the Seaport. Most metered spots only allow cars to be parked for up to two hours.
Most meters accept quarters and credit cards for payment. Drivers can also use the mobile application, ParkBoston. If you don't want to download yet another app, you can also pay the meter using a web version of the application.
What do these "resident parking only" signs mean? "Resident Parking Only" parking restrictions are in place on many streets in most neighborhoods of Boston. If you're parking there, you must have a valid Resident Parking Permit for the same neighborhood where you're parked or you'll get a ticket. (More on how to apply for a resident parking permit below.) It's worth noting that some resident parking restrictions (like in Southie and the North End) are specific to certain days and times. Check the signs for those exceptions. If you don't see any day or time restrictions listed, that means they are in effect seven days a week for residents.
Just to keep things interesting, there are some parts of the city where there are no meters or resident restrictions (think more residential neighborhoods like JP or Dorchester). That means parking is free, though depending on the street and how late you get home, you may have a hard time finding a spot on a nearby street.
If you have a car in Boston
Don't have off-street parking? You're not alone. The city reserves many street parking spots in neighborhoods for local residents to use throughout the day and night, but you do need a permit. The good news? Residential parking permits are free for eligible residents across the city.
Snow emergencies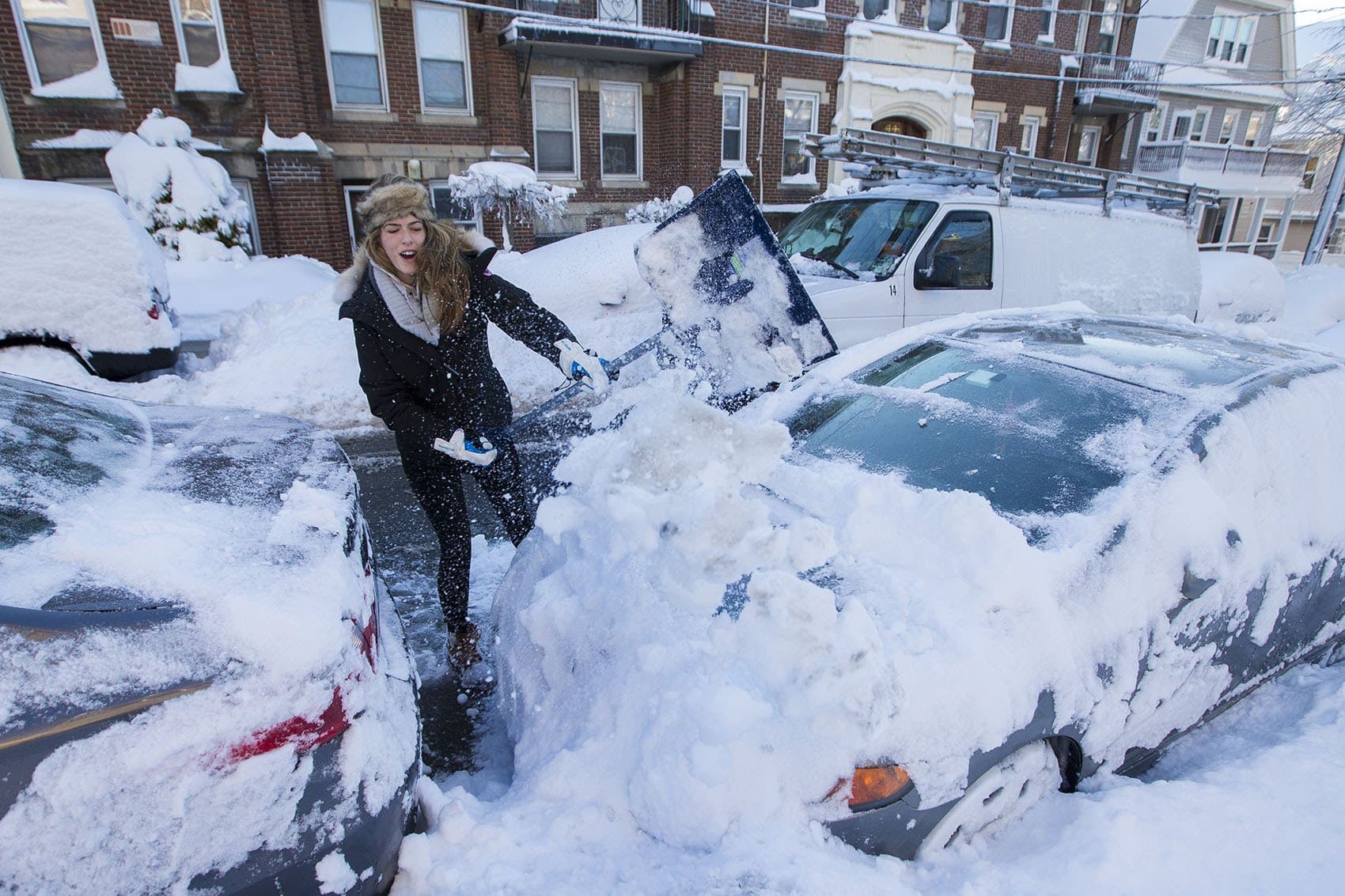 When enough snowflakes fall in Boston, finding a place to park your car can feel a little like a race — speed and strategy are everything. When a snow emergency is declared, Boston prohibits parking on many major roadways in the city. A list of affected roadways by neighborhood can be found here.
During snow emergencies, garages throughout the city open to accommodate cars that would otherwise be on the street. Information on the location, pricing and resident requirements of participating garages can be found on this map. You can also search for garage information by neighborhood here.
Don't get too comfy: If you use one of the garages, you have to remove your car within two hours of the snow emergency being lifted or risk being charged a standard parking rate.
PSA: Speed is important, so make sure to sign up for the city's emergency alert system to get texts, calls and/or emails when a snow emergency has been declared or expired. That way you can get your car to a safe, approved spot ASAP.
Let me introduce you to the quirky and chaotic tradition of space savers. Basically, if you dig your car out of a street spot during a snow emergency, the city allows you to use a space saver — something like a beach chair, trash can or traffic cone — in the spot as a way to reserve the space you just spent 40 minutes digging out.
There are some caveats though: You can only use a space saver when the city declares a snow emergency and you can only use it for up to 48 hours after a snow emergency ends. (Also, spacer savers are always banned in the South End.) If you don't follow etiquette, people have intense feelings about it.
If you're headed to a game or event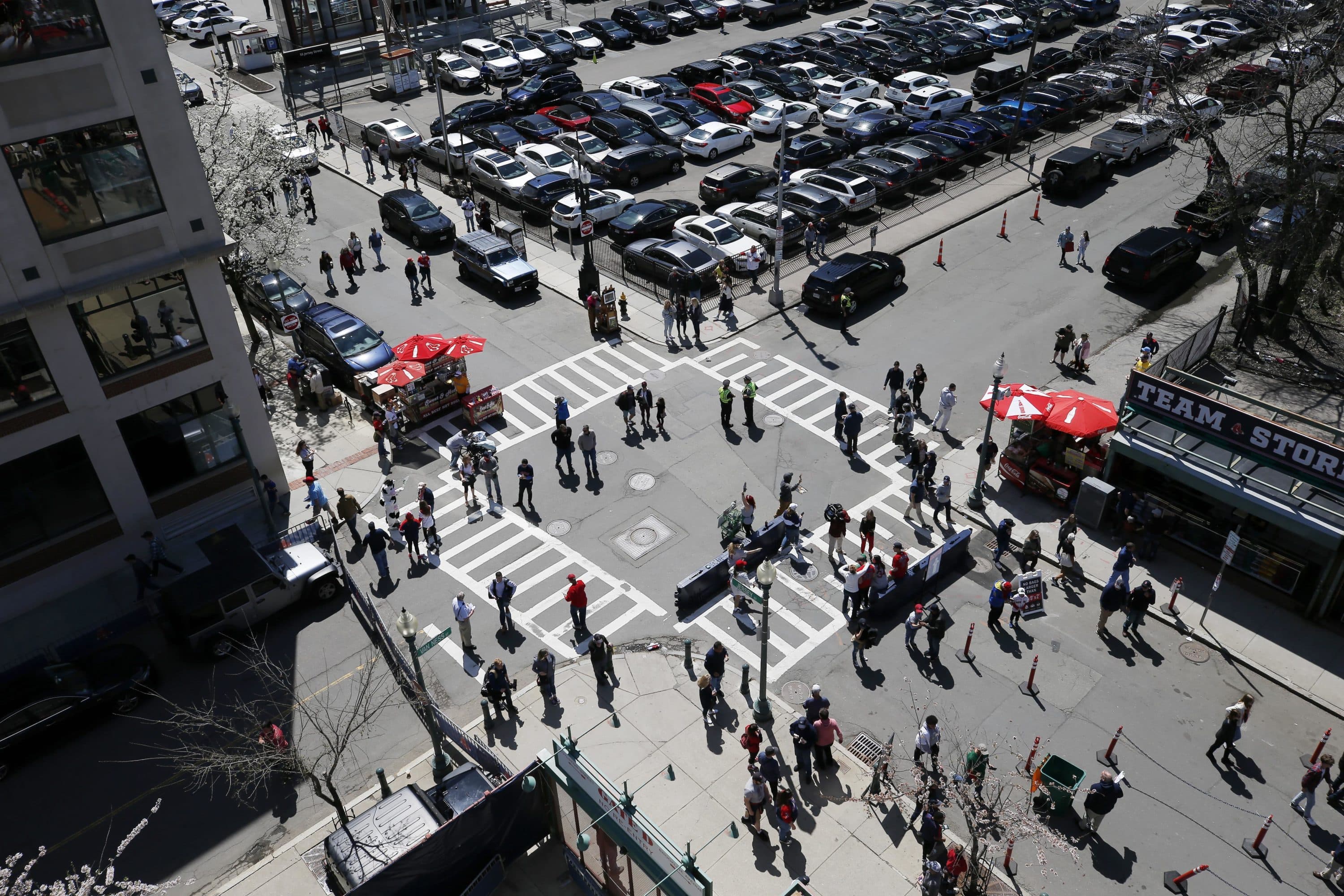 It's tough navigating the city at the best of times, but the chaos amplifies when thousands of people are trying to get to the same place, at the same time. Give yourself plenty of time to actually find a spot.
Fenway Park
The official parking lots of the Red Sox are the Prudential Center Garage, where drivers pay a $20 rate if they scan their day-of tickets when paying before exiting, and another located at 100 Clarendon street, where parking costs $10 for night and weekend games.
There are also more than a dozen parking garages near Fenway Park, the prices of which range from $30 to $60. You can find and reserve parking at some of these garages using the SpotHero mobile application.
If you don't have a Fenway/Kenmore residential parking district permit on your vehicle, resist the urge to park in a residential parking district. The fine for parking in a residential spot without a permit is $100.
Pro tip: If you're headed to a Sunday game, you can always try parking over the border in Brookline (where metered parking is free across the town on Sundays). Then just walk or take a short Green Line trip to the park.
TD Garden
The North Station Garage is located directly beneath the Garden, with a flat rate for event parking at $60. You can reserve a parking spot in advance using the SpotHero app.
Pro tip: If you're willing to take a short (but scenic) walk to save money, you can also try parking at the Constitution Wharf Lot across the river in Charlestown. (The rate there is $25 for two to 10 hours.) From there, it's less than a 15-minute walk through Paul Revere Park and over the Charlestown Locks to the Garden.
Towing
To avoid the rush of confusion and adrenaline that happens when you arrive at the place you parked your car and realize it's not there, pay close attention to street signs, and stay current on your parking tickets. Some common reasons for getting towed include illegal parking, having five or more overdue parking tickets or parking on a street during a scheduled street sweeping (for the latter, you'll at minimum pay a fee).
What to do if you've been towed:
Search for your license plate in the city's database for information on the location of your car. You can also call the Boston Police Department at 617-343-4629 to get information on the towing company that towed the car.
If your car was towed to a city of Boston tow lot, here are some things to be aware of:
The tow fee is $90 and the storage fee is $3 per hour.
The city of Boston tow lot, at 200 Frontage Road in South Boston, is only open Monday through Friday, from 7 a.m. to 10:30 p.m.
But don't worry; automated kiosks are available 24 hours a day, seven days a week for vehicle releases. To use the kiosks, you need to know your license plate number, insurance information, and have a valid driver's license and active car registration.
---
Cambridge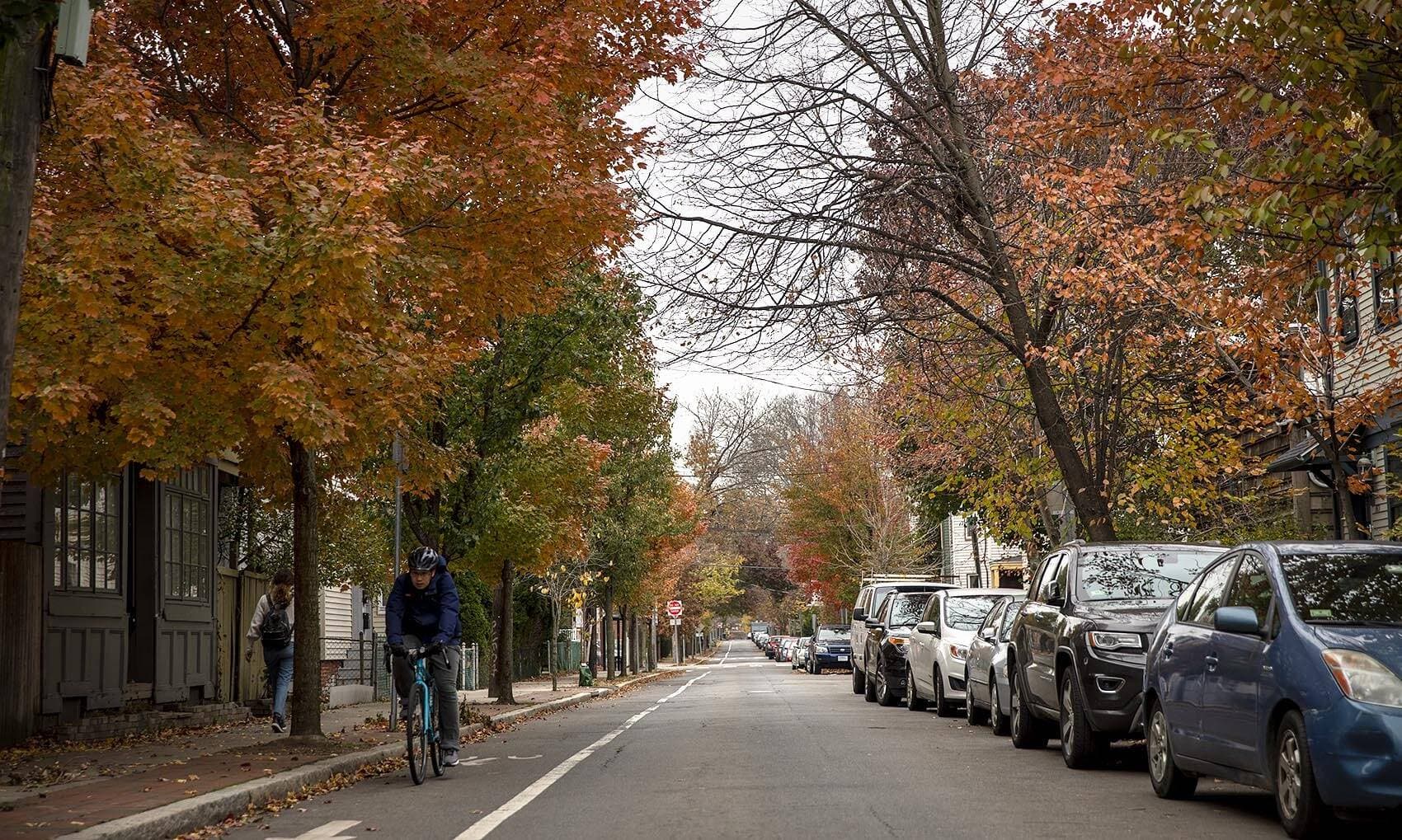 Cambridge is a city hailed for its walkability — but parking is a different story.
The city's transportation commissioner, Brooke McKenna gives no false hope to drivers: "I can't tell you it's not challenging to park in Cambridge; it absolutely is," McKenna said.
But don't worry! We've got you covered on what you need to know about parking in Cambridge.
Public Parking
If driving into Cambridge for business or pleasure, McKenna highly recommends drivers allow for extra time to find parking.
Hours of operation for metered parking can vary Monday through Saturday, so if using a meter, look for signage. Meters can be paid with quarters, or the Passport Parking app or web version.
The city also operates two garages and nine parking lots. In the parking lots, payments are required Monday through Saturday, except for state holidays. No payment is required for vehicles that have a visible disability plate or placard. Cars can park in these lots for a posted amount of time, typically between two and four hours, and the price ranges from $0.50 to up to $3 per hour. In the garages, parking ranged from $4 for one hour to $30 for nine or more hours.
Parking permits
Only Cambridge residents can apply for a resident parking permit. McKenna says it is important for people moving to the city, even students, to understand that they will need to register their car in Massachusetts with their Cambridge address if they want to get a parking permit. McKenna said new residents can get a temporary permit from the Department of Traffic, Parking, and Transportation. "Even if they haven't had time to go to the registry yet, they can come in and they can get a temporary pass that allows them to park in residential parking and that gives them a week or two to get everything done that they need to get their actual permanent resident parking sticker," McKenna said.
Parking permits cost $25 and expire every year on March 31; they must be renewed before then. People can begin the renewal process starting December 1. Each household can also get one visitor parking permit. Here is more information on how to apply for a new permit.
Snow Emergencies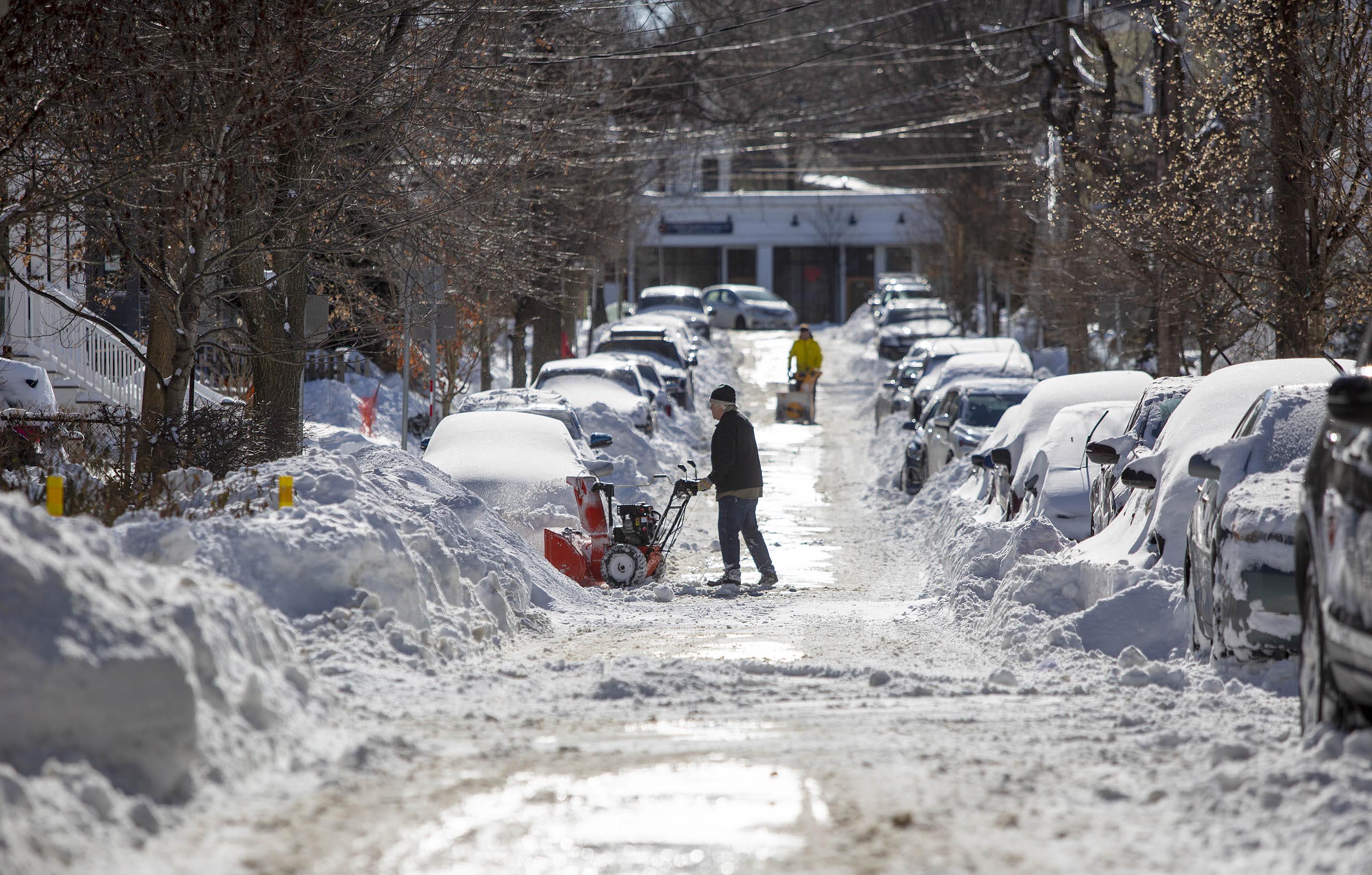 During a declared snow emergency, Cambridge residents are responsible for moving their cars off streets clearly marked "No Parking during Snow Emergency." The route where snow emergency parking restrictions take effect during storms can be found on this map. The city offers free parking to residents with residential parking permits at several garages, lots and the CambridgeSide mall.
PSA: Space savers are not permitted in Cambridge.
---
Somerville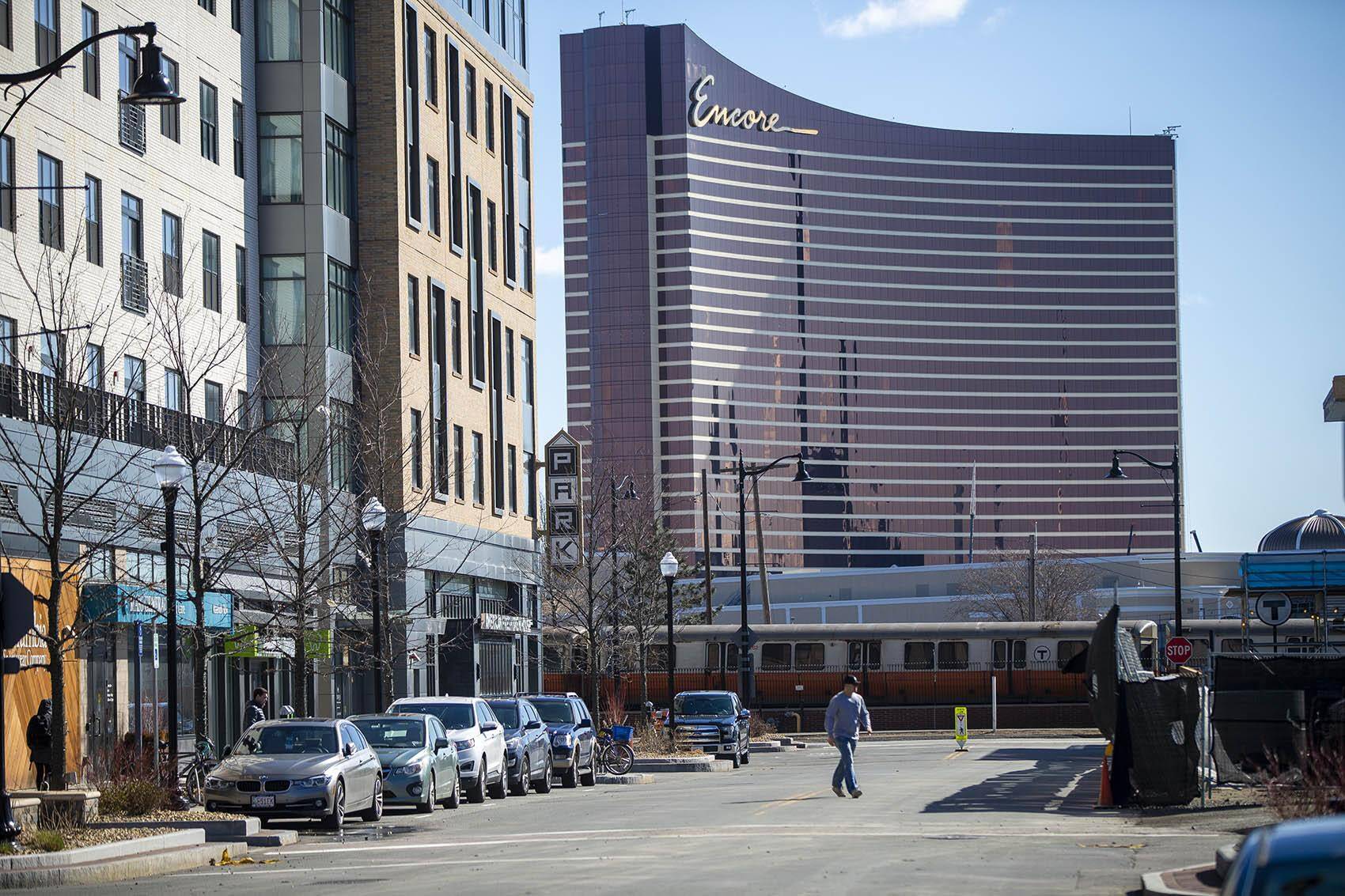 Somerville estimates it has one car for every 1.6 residents, meaning there are more cars per square mile than both Boston and Cambridge.
But don't fret; the city's director of parking, Suzanne Rinfret, says the city has ample parking.
Parking meters
Parking meters are active Monday through Saturday, 8 a.m. to 8 p.m. and are free on Sundays and all holidays. Meters cost $1.25 per hour and can be paid using the ParkMobile app. A map of metered parking lots within the city can be found here 
Resident parking
Only Somerville residents can apply for a residential parking permit, meaning newcomers need to show proof of residency in order to qualify. New residents can also apply for a temporary parking permit, while they get settled. The temporary permit is valid for 30 days. The residential parking permit costs $40 and is valid for one year. People can apply online or they can print the application and deliver it in person to the Parking Department office. Rinfret said many landlords that offer onsite parking may charge a fee greater than the city permit costs.
Somerville residents can buy up to two visitor parking passes for guests. Two-day passes cost $20 and a three-day pass costs $40 (limit one three-day pass per household). Apply for visitor parking online or fill out this application and apply in person.
Snow emergencies
In Somerville, snow emergencies are typically called four hours before it goes into effect to allow residents to prepare and make necessary arrangements for parking.
The side of the street you can park on during a snow emergency depends on the year. When winter begins in an even-numbered year — like the winter of 2022-23 — parking will only be allowed on the even-numbered side of streets. When winter begins in an odd-numbered year — like winter 2023-2024 — parking is only allowed on the odd-numbered side of streets.
Municipal lots are available to residents during snow emergencies. Cars need to be removed from municipal lots within two hours of the end of the emergency. Meters and timed-parking rules are also not enforced during snow emergencies.
Space savers are not allowed in Somerville.
---
Brookline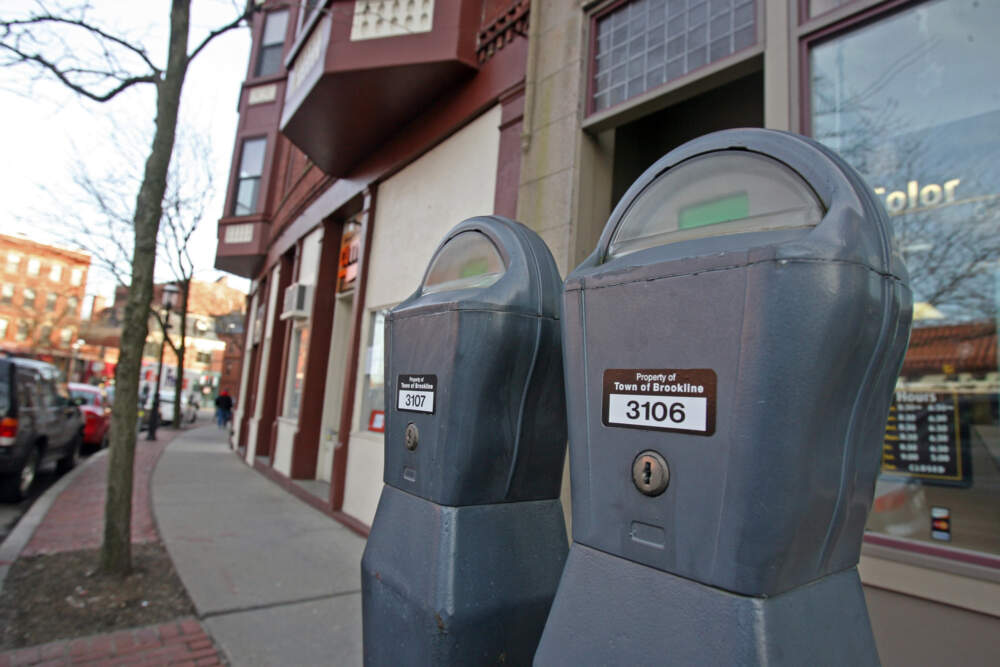 The town of Brookline has unique parking rules. A big one to note: the town does not allow overnight parking between the hours of 2 a.m. and 6 a.m., seven days a week.
Parking meters
Almost all parking meters are in effect from the morning (around 7-8 a.m. depending on the spot) until 8 p.m. Parking meter rates range from $0.75 to $2 per hour.
Residential parking
Residents need to have their car registered to a Brookline address in order to be issued a residential permit. The permit fee is $30 per permit and must be renewed annually by June 30.
Permit applications can be processed online, but residents first need to register an account using an online permit portal. Resident parking permit applications can also be submitted in person or by mail to the DPW'sTransportation Division.
PSA: If you live near Brookline High School, you need to go to the administration office at Brookline High School to apply for your resident permit sticker. Here are the streets that fall under this route.
Overnight parking
Due to Brookline's overnight parking ban, the town rents out 325 spaces in 11 town-owned parking lots and at the Courtyard Marriott Hotel. The overnight permit application can be found here.
The cost of parking in one of the overnight lots is $100 per month, charged quarterly. Due to the limited availability, there's a waiting list. Residents can join it by calling (617) 730-2177.
Hosting company? Brookline does offer $10-a-night guest parking at seven lots scattered around the town. You can see the locations and learn more about how to reserve a spot here.
Snow emergencies
During a declared snow emergency, there is no on-street parking in the Town of Brookline. Seriously, none. This includes all parking meters, regardless of town-issued permits or handicap placards or plates. Car owners with residential permits can park overnight in town-owned lots and are not required to move their vehicles from the lots until 9 a.m. after the parking ban is lifted.