In Springfield, 5 mayoral candidates vie for 2 spots as voters head to the polls Tuesday
A carpenter turned legislator, two city councilors and a therapist are challenging Springfield's longest serving mayor this year. The preliminary election will be held Sept. 12.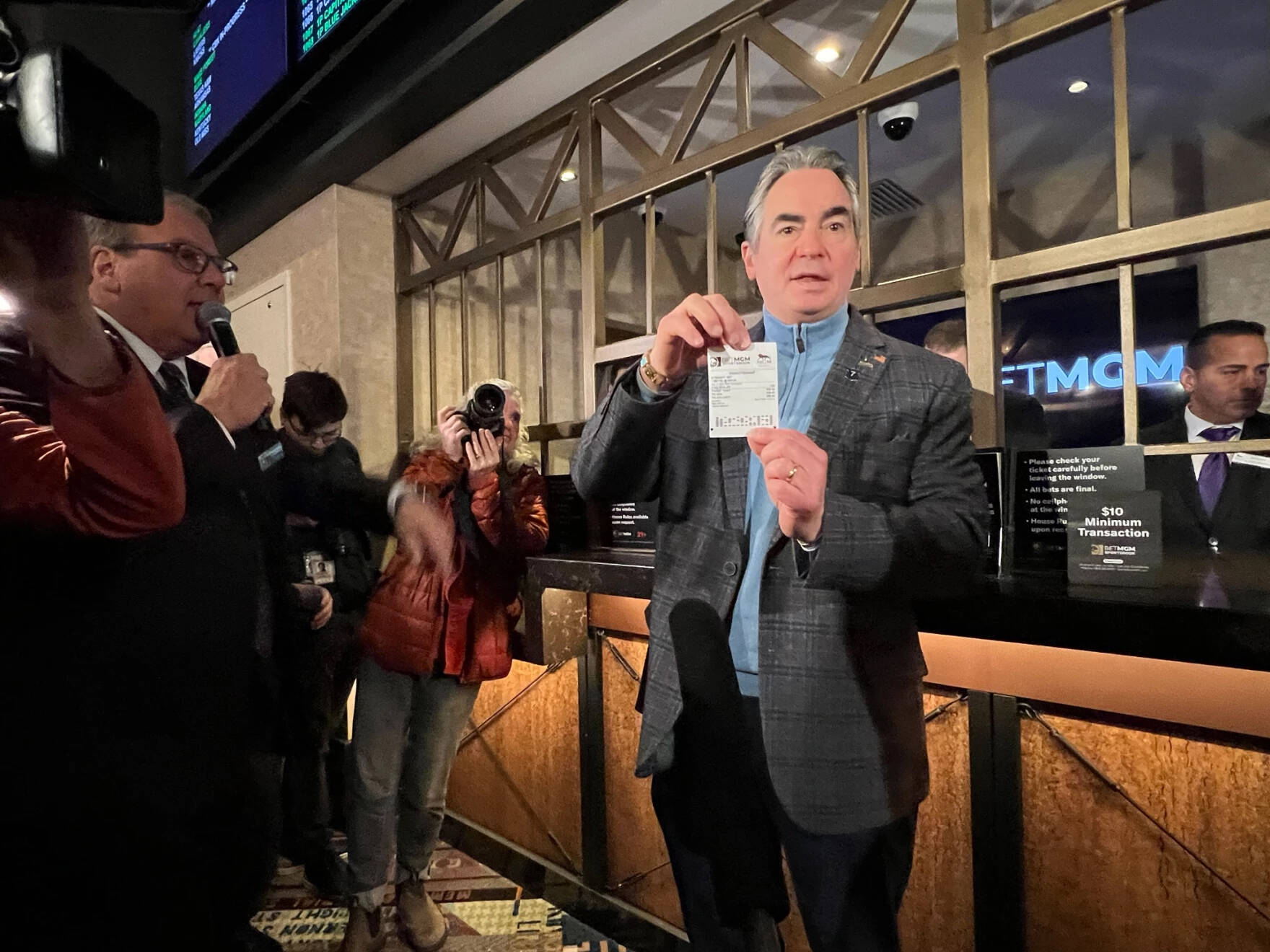 Domenic Sarno, first elected in 2007, became mayor while the city was still under a state-mandated financial control board. That ended in 2009. Then came a tornado that ripped through the city, a major gas explosion and — several years later — the COVID-19 pandemic.
"I've led this city through unforeseen natural and man-made disasters. I love this job, I live it 24-7," he said during a candidate profile with Focus Springfield.
With four challengers, including three with strong political networks, this could end up being Sarno's toughest race since he unseated Mayor Charlie Ryan 16 years ago.
This time around, several candidates are questioning his ability to serve, pointing to violent crime. With four months left in 2023, Springfield has already had more than 10 more homicides than in all of last year.
As of Thursday, there have been 26 homicides in the city, according to a police department spokesperson.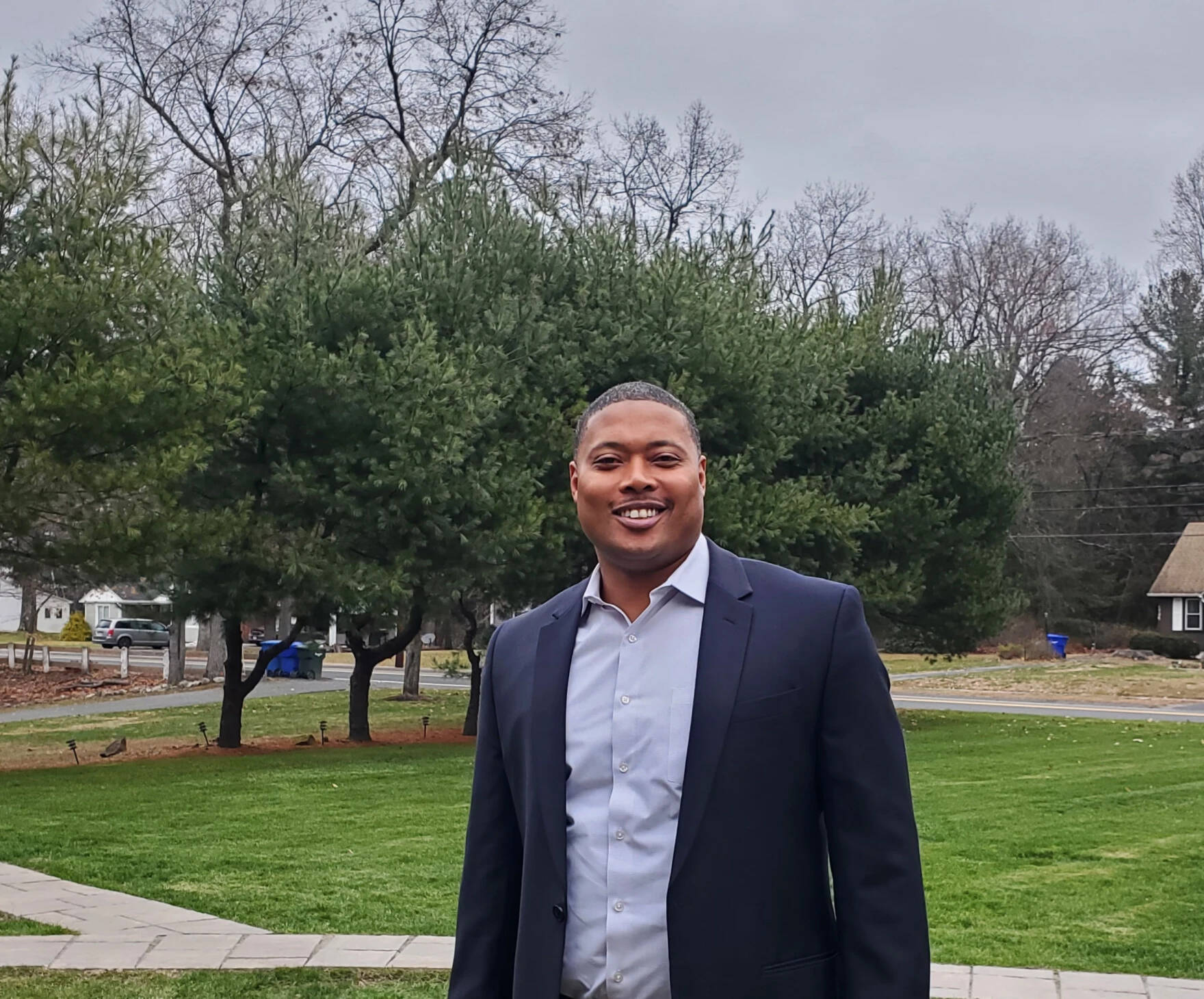 "What we're seeing now is the culmination of 16 years of a lack of investment in our young people," candidate Justin Hurst said during a recent mayoral forum held by Focus Springfield. "We need to invest in those organizations that are on the ground level, doing the work. And then we need to assess whether they're effective."
Hurst, a lawyer, has served on the City Council since 2014. He said, if elected mayor, he would like to see Springfield police officers on every state and federal task force "addressing gangs, guns and drugs in the city of Springfield."
Also in the race is Orlando Ramos, a former carpenter turned city councilor, who served four terms and became a state representative in 2021. He said more robust officer recruitment efforts are needed to keep the city's police force fully staffed.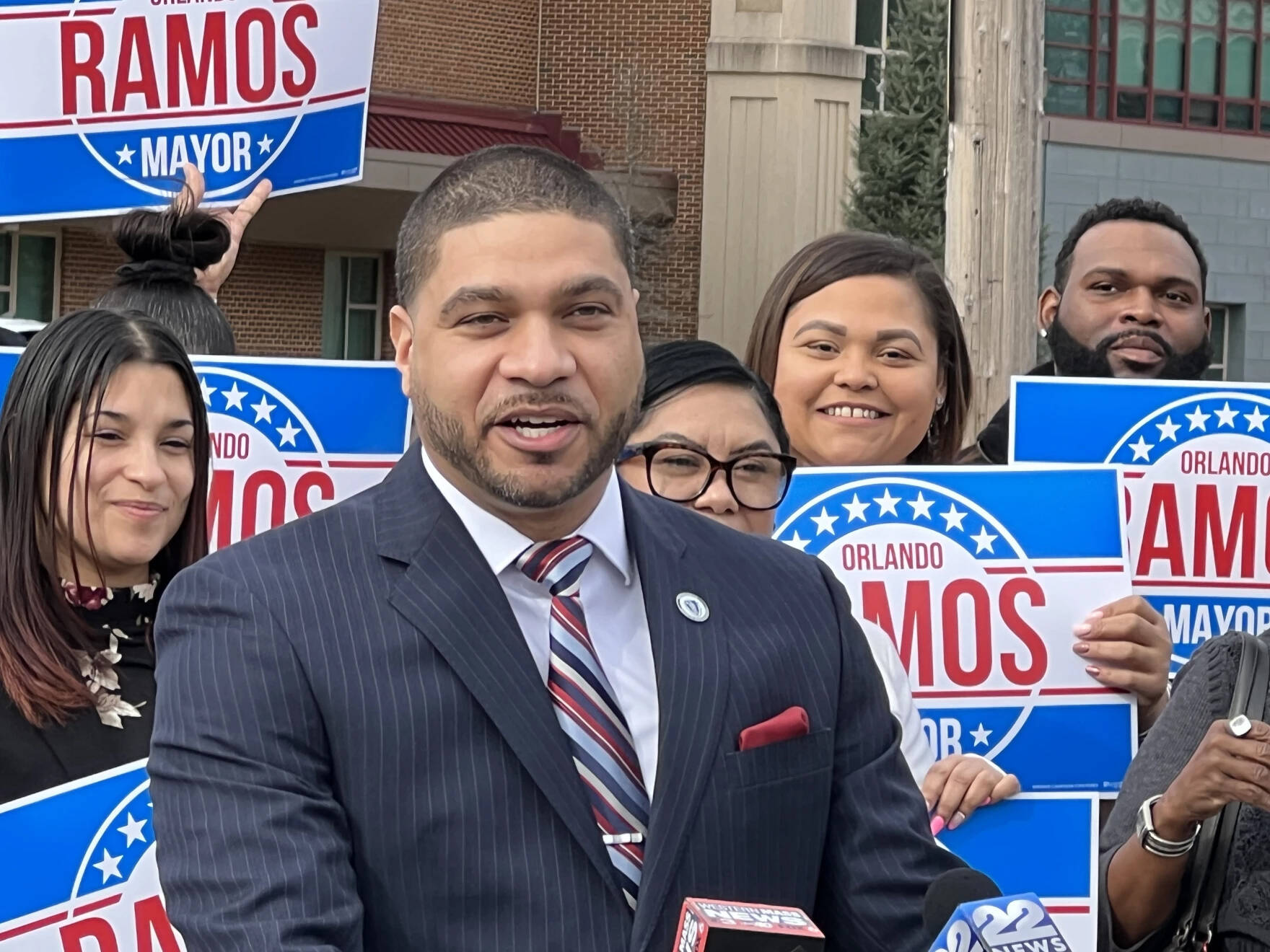 "My public safety plan includes the hiring of 50 new police officers in year one at no cost to the taxpayers in the city of Springfield, using a federal program that President Biden put in place," he said.
Police Superintendent Cheryl Clapprood and Sarno have said it has been a struggle to recruit and retain officers.
Sarno said the recent increase in crime is affecting urban mayors nationally. He's criticized Ramos, Hurst and fellow candidate Jesse Ledermen for their focus on recruitment and investing in police.
"In 2020, [in the City Council] they defunded the police — $1 million overtime money and also the training that they were going to do," the mayor said.
During that debate, the councilors disputed Sarno's characterization of the cuts. Lederman clarified that the $1 million cut included $800,000 from the city's facilities department budget, not the police department. The money would have gone to a proposed shooting range. Councilors took issue with the terms in the 20-year lease agreement.
Ramos said the "math doesn't add up," while Lederman called it a "bad deal for the people of Springfield."
As for the $200,000 budget cut councilors approved from the police department, Lederman noted this was only $75,000 more than the mayor's proposal of $125,000 to be reallocated to the Department of Health and Human Services.
"We approved this cut in hopes that the mayor would allocate the additional $75,000 to support additional officer training and professional development," Lederman said.
On the campaign trail, the candidates have been continuously asked about safe housing and affordability.
Sarno has highlighted 600 new units coming soon. He frequently points to completed projects including the renovation of the former Brookings Elementary School — which was destroyed in the tornado — and now has 42 units of affordable housing.
"We are 11,000 units short of housing in our region, 600 over the next three years is a drop in the bucket," said Lederman, citing a study conducted by the UMass Donahue Institute and Way Finders.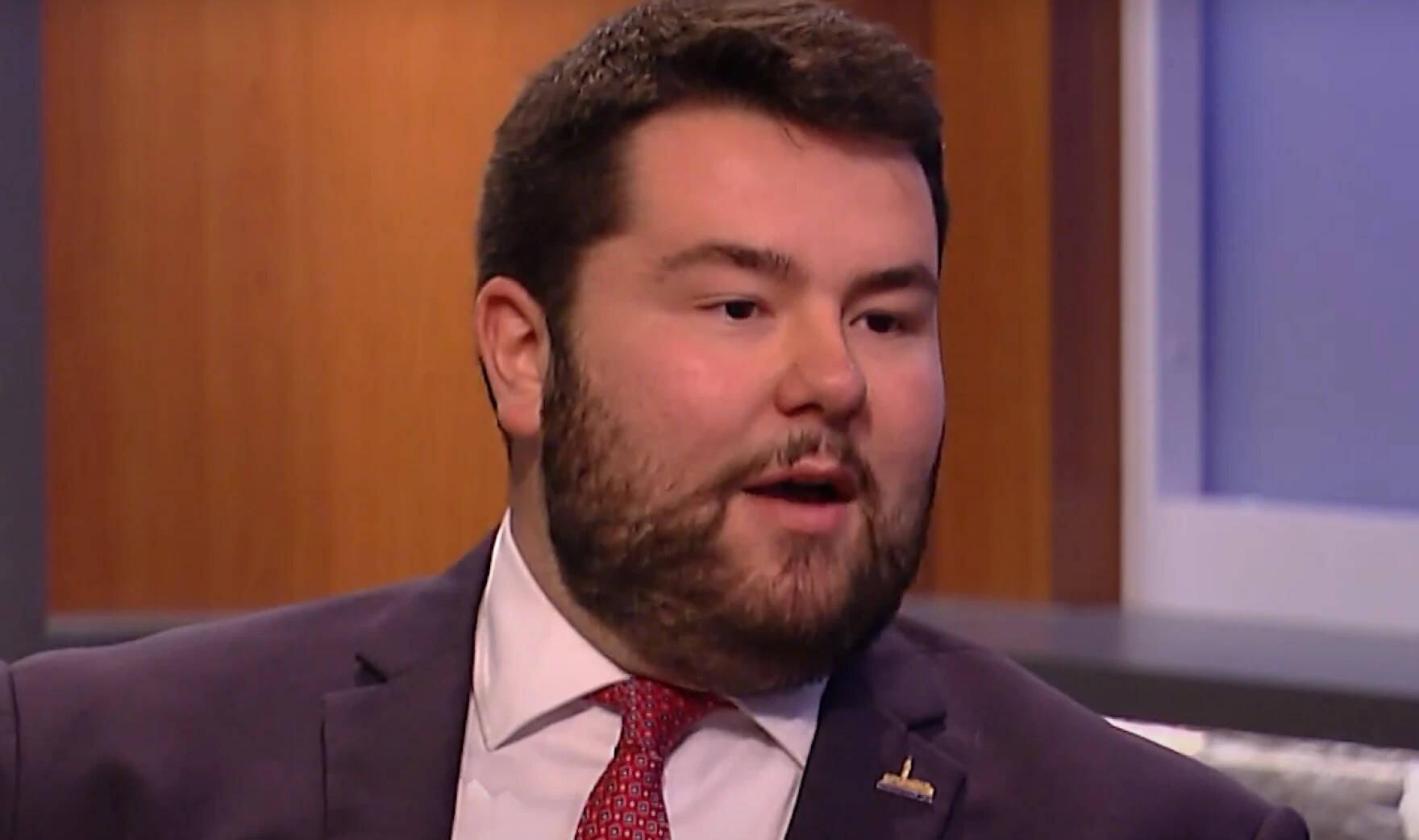 Lederman currently serves as the president of the City Council. Before his run for mayor, he worked as a student advisor and recruiter for the University of Massachusetts Amherst's University Without Walls program.
Lederman has said large numbers of Springfield's single-family homes have been bought up by investors.
"So in the city of homes, instead of families building wealth through their homes and achieving that dream of home ownership, wealthy speculators are taking money out of our community," he said.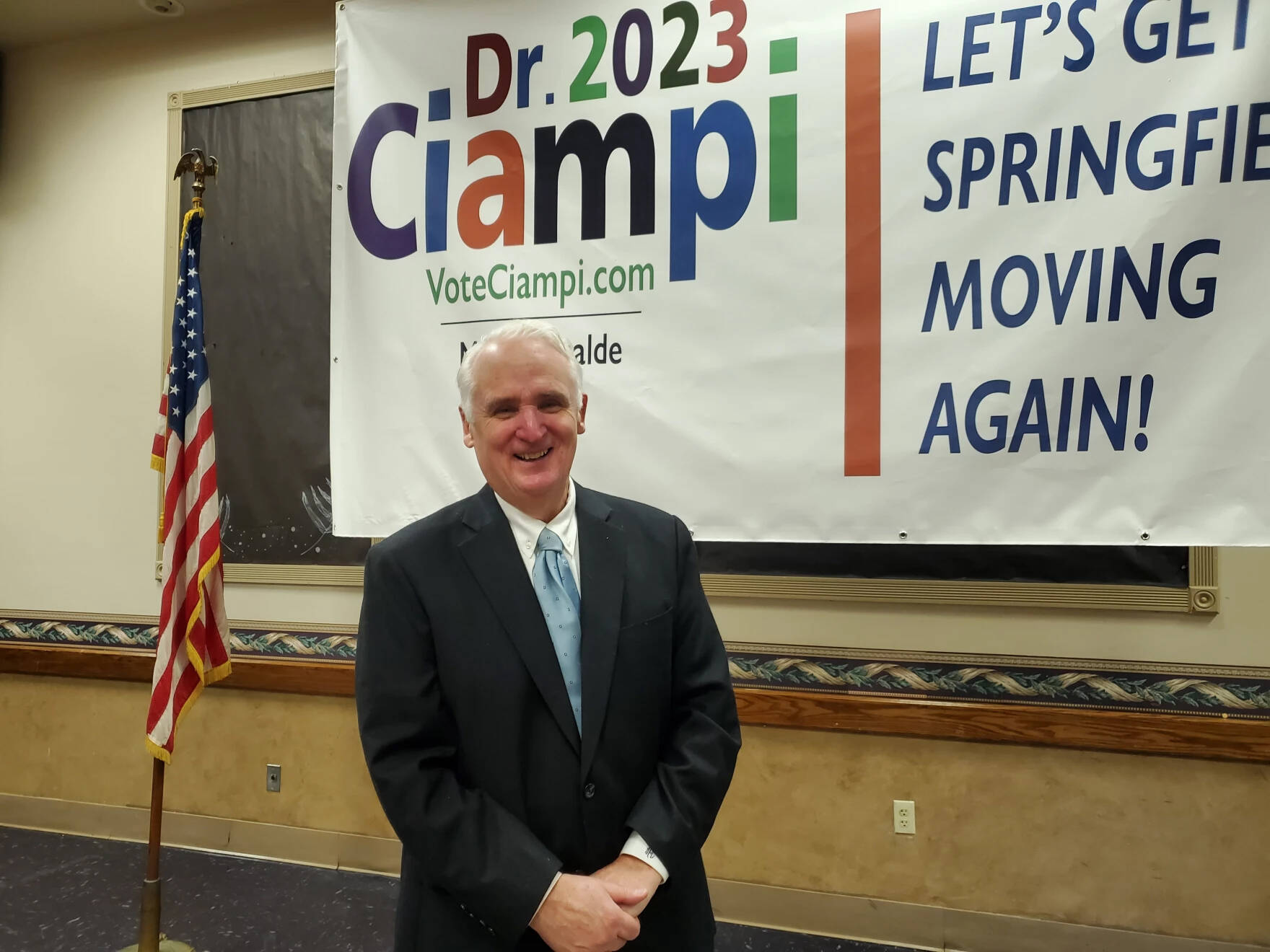 Newcomer David Ciampi, a therapist, said the city's housing issue is tied in with mental illness and homelessness.
"Hundreds of people ... are living by the riverbank and in abandoned buildings. And it's really very difficult to get them to be stabilized with their psychological needs if they do not have their basic needs being met," Ciampi said. "We need to see if the federal grant money can be increased so that new buildings that are basically empty right now that are abandoned, we can have these buildings fixed up ... to house these folks."
Ramos has touted his work in the Legislature to increase the state housing budget. He believes the city needs to do more.
"We also need to elect a mayor that supports affordable housing," he said. "Let's remember that this mayor has been vehemently opposed to low-income housing here in the city of Springfield for the past 16 years."
Hurst said some of the responsibility for the housing crisis lies with the city's building department.
"Unfortunately, what's happening right now is that you have developers that are waiting months in order to get permits to move forward, in terms of construction of new housing," he said. "Those that want to rehab housing, they're waiting months not only to get permits but also to get inspections."
Mayor Sarno, state Rep. Ramos and city councilors Hurst and Lederman have leaned heavily on their experience to do the job. But one of political novice Ciampi's main proposals is to bring a Brazilian-style carnival to the city.
"We need to attract tourism…and Springfield is in an ideal place between New York City and Boston. Just geographically, this would be a great place to have a carnival event," he said.
The top two finishers in the Sept. 12 preliminary will advance to November's general election. Early voting ends Friday.
---
This story is a production of the New England News Collaborative. It was originally published by New England Public Media.