Theater maker Alison Qu centers Asian American stories onstage
Growing up in northeastern China, Alison Qu dreamed of one thing: to move to America and become a country music star.
"James Taylor, Alison Krauss. Dixie Chicks, the Carpenters, and of course, very early on Taylor Swift era," Qu listed as inspirations. "The reason why I fell in love with music in the first place was because I felt like there's basically a whole life behind every single song. In music, I was able to see the other side of the world."
Today, Qu is the founder and executive director of CHUANG Stage, the country's first Mandarin-English bilingual, bicultural theater company dedicated to telling Asian American stories. In the five years since the company's founding, Qu has grown into one of the leading voices in the Boston grassroots theater community. It's an American dream of a different sort than the one that inspired Qu to come to America, but still one just as enamored with the craft of storytelling that made Qu fall in love with country music in the first place.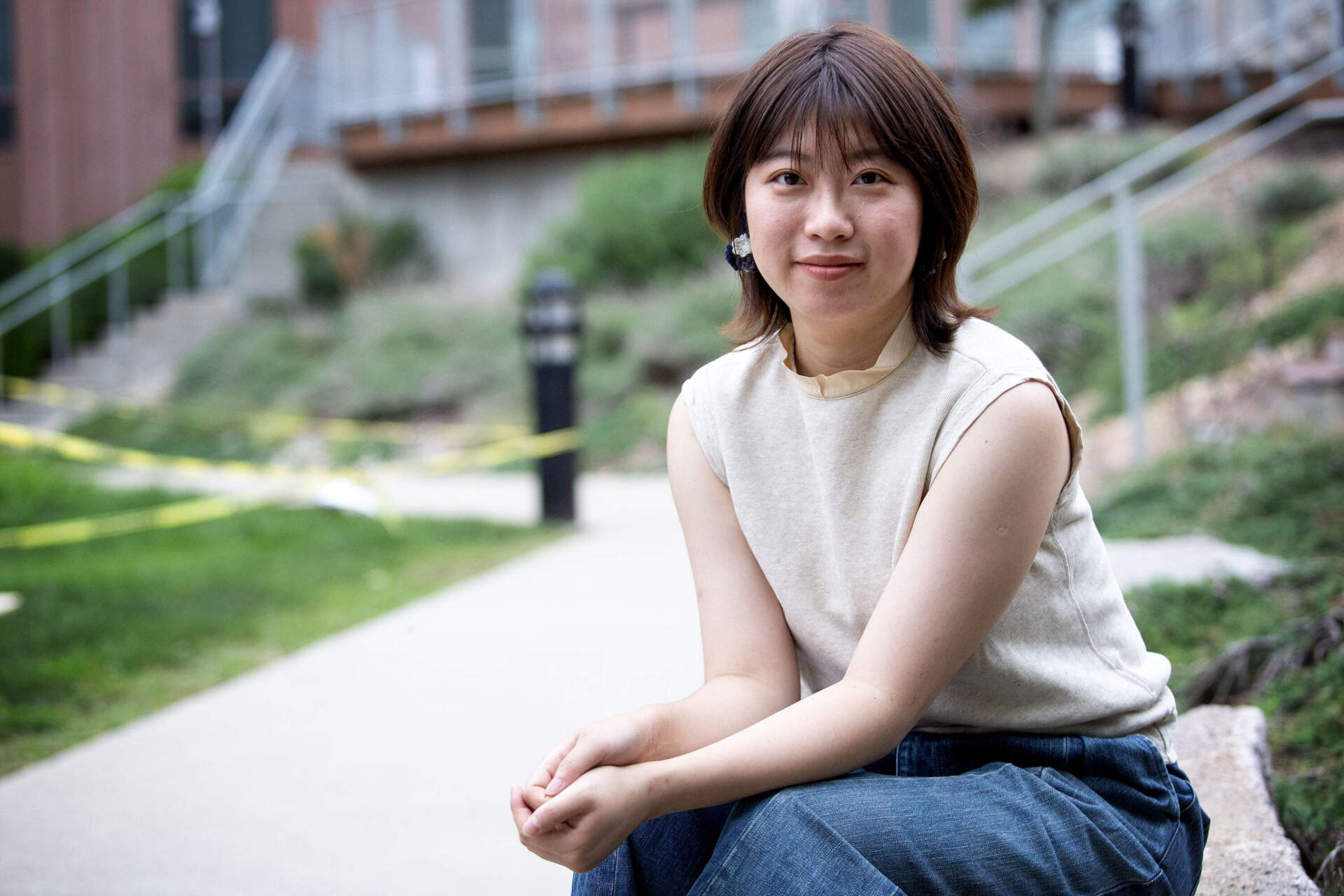 Qu, 26, grew up in Jilin City — a city of about 1.8 million, which is small by China's standards. Qu described their parents as two artistically-minded people: a movie nerd mother and a father who repaired the audio equipment and projectors for Karaoke centers. Growing up in the early 2000s, Qu would pore over the selection of American artists at the CD store. That's where the obsession with country music began. When they were 12 years old, they begged their parents to let them go to the U.S. for high school. Eventually, after two years of pressing, their parents agreed.
Imagining a future in country music, Qu transferred to a high school in Tennessee, mostly to be close to Nashville. But soon after moving to America, they struggled to see themself as a musician. More broadly, their entire self-image was changing.
"I saw myself as Asian for the very first time because you know, when you're in China, everybody else looks like you. I landed and I realized, 'Oh, I'm different,' " Qu said. They remember searching online to answer the question, " 'Is it even possible for you to go into the music industry and go into country music as an Asian American?' " Qu said. "I couldn't see anyone, and I just wasn't seeing myself in the area."
They shifted their focus, began auditioning for school plays and got small parts as they were still learning English. A new passion emerged when a teacher asked Qu to compose music to accompany the high school's production of "Almost, Maine." Here, the appeal of storytelling that Qu found in music they now found onstage and behind the scenes.
They swapped their songbooks for scripts and went on to receive a bachelor of fine arts at Emerson College, where they studied directing, acting and dramaturgy.
Despite this newfound passion, Qu again felt an artistic longing. This time, they imagined a community in Boston specifically dedicated to Asian American storytelling.
Qu recalls looking inward. "What do I have? What am I equipped to offer to the community to change the situation?" They realized they could direct and use their education in dramaturgy. In 2018, Qu founded CHUANG Stage in an effort to make that space.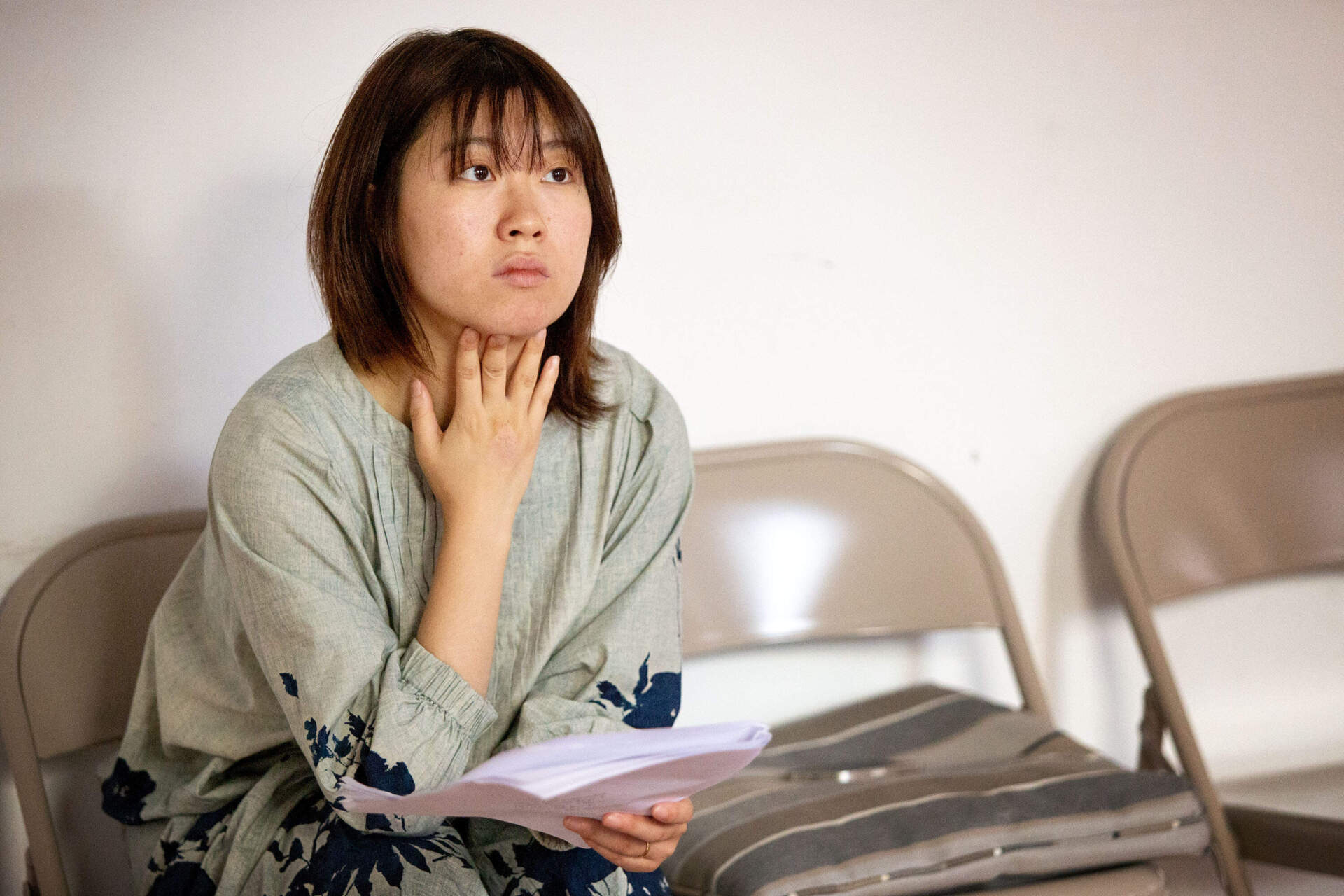 To Qu's delight, many other students wanted to join that community, too. In 2023 alone, CHUANG Stage — pronounced "Tron" — has engaged with about 50 artists between its spring and fall shows and smaller-scale projects.
CHUANG Stage's approach to bilingualism changes with the needs of each particular story. Often, English and Mandarin are blended in the same performance. In 2022, the company presented American playwright Zhu Yi's "A Deal," a play about a Chinese immigrant family who bends the truth to gain immigration status, smuggle one million dollars in cash and purchase a Manhattan home. CHUANG Stage told the story in two formats: one in English, set in New York City, and the other in Mandarin, set in Shanghai. Both casts were entirely comprised of Asian American actors, and each cast member from the Mandarin version was a Chinese immigrant.
Jenny Lee and Mordecai Choi, both Korean American actors, worked with Qu this fall on a show for the Asian American Playwright Collective about the bussing of Chinese American schoolchildren from Chinatown to schools outside the district. Lee and Choi both commented on the various barriers of entry that exist for Asian American theater makers.
"You just have to get your name in somebody's mouth," Lee said. "And that is really hard if you don't already have connections, if you are coming from an immigrant family."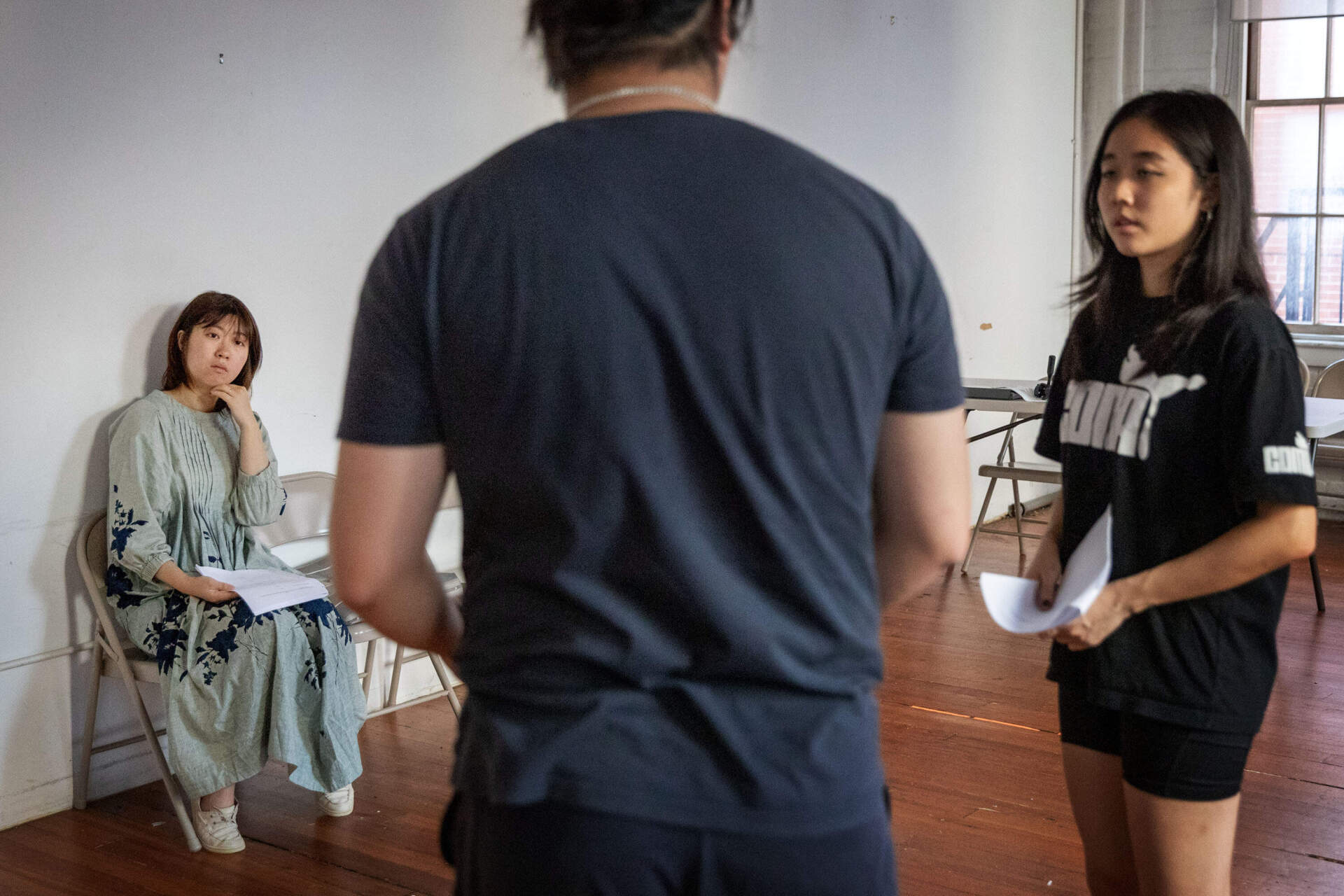 As a Korean American actor, Lee remembered searching online for opportunities in Boston theater and seeing Qu's name at every turn. "It was like, 'Alison, Alison, Alison.' I was like, 'who is this woman? She's incredible.' She's literally making Boston Asian American theater. She is creating a community that didn't exist before."
Choi added that in addition to his gratitude for the community that Qu built, he also appreciates Qu's attention to setting a tone of belonging throughout the CHUANG Stage community.
"You want to be able to offer people safe and brave spaces so they can perform, they can emote, they can do what they need to do to the best of their ability," Choi said. "I think ultimately that's just opening all the doors for us."
"We're hoping to change who gets to see American theater: who gets to feel belonging and joy and being [in] community with each other in the theater spaces."

Alison Qu
As a queer Chinese American immigrant, Qu speaks often about trying to achieve that sense of belonging for both CHUANG's audience and its creative team.
"We're hoping to change who gets to see American theater: who gets to feel belonging and joy and being [in] community with each other in the theater spaces," Qu said.
Through their work, Qu hopes to reach the next generation of immigrant artists.
"Maybe someday they could find their way to our theater and then see a show and then realize, 'oh, this actually could be done. I can become anyone I want to be.'"
Correction: An earlier version of this story misstated the type of theater CHUANG Stage specializes in. We regret the error.
This article was originally published on October 15, 2023.
This segment aired on October 16, 2023.