Bold, post-war era South Korean cinema screens at Harvard Film Archive
The aftermath of the Korean War would seem an unlikely time for a burgeoning era of South Korean cinema. The three-year conflict waged a heavy toll across the Korean peninsula, causing two million civilian deaths, destruction of homes and buildings and widespread impoverishment and displacement.
But it was also a time of transition for South Korea: massive economic aid poured in from the United States. The South Korean and U.S. governments signed a mutual defense treaty in 1953 that proliferated the number of U.S. military bases placed south of the Demilitarized Zone.
With these changes came a transformation of South Korea, as it encountered Western concepts of individualism, capitalism and consumerism. But the U.S.-Korea alliance fostered a complicated dynamic, as the war-torn nation strove to define its own modern identity during the Cold War.
That complexity and ambiguity found artistic expression in films made by South Korean filmmakers in the mid-to-late 1950s. This decade paved the way for the so-called Golden Era of South Korean Cinema, and by the 1960s directors were making over 200 films a year.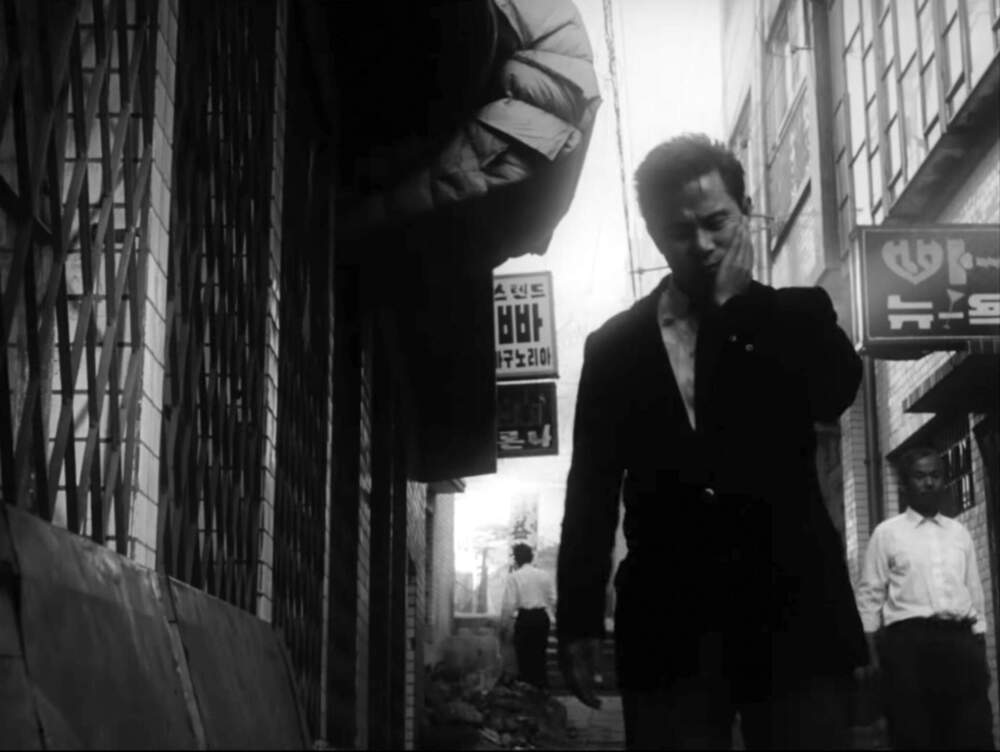 Now, 70 years since the signing of the U.S.-South Korea defense treaty, a new film series at Harvard Film Archive spotlights the innovative and exploratory films that marked the post-war era in South Korea. Co-curated with the Korea Institute at Harvard University, the aptly-named Out of the Ashes — The US-ROK Security Alliance & The Emergence of South Korean Cinema opens Nov. 3 for a month-long run.
"These films are incredibly daring in terms of their approach to storytelling," said Haden Guest, director of Harvard Film Archive. "The Korean film industry was really starting to gain serious momentum at this time."
The series will screen 13 South Korean films from the 1950s and 1960s, featuring a lineup that includes melodramas, sci-fi and thrillers, plus a sub-series of shorter documentary films that reflect the U.S. government's role propagating American liberal democracy in the region through the "weaponization of mass media," as phrased by series co-curator Chan Yong Bu.
Although the 1950s and '60s were surely a tumultuous period, at the same time, it was also an era where very rich navigation of South Korea's pathways were explored by film directors.

Chan Yong Bu
All the films are in black and white and feature English subtitles, with the exception of "Yongary, Monster from the Deep," a 1967 sci-fi monster film by Kim Ki-duk that was dubbed in English. The semi-documentary short "Nakdong River" will be the first-ever public screening in the U.S. due to its recent restoration.
"Although the 1950s and '60s were surely a tumultuous period, at the same time, it was also an era where very rich navigation of South Korea's pathways were explored by film directors," said Bu, a postdoctoral fellow in the Department of East Asian Languages and Civilizations at Harvard University. Bu noted that while Hollywood cinema was a heavy influence, so were styles of Italian neorealism and Japanese cinema, since some Korean filmmakers served as apprentices during Japan's colonization of Korea, which ended in 1945.
Korean directors, moreover, didn't just have "a blind fascination" with Western culture, according to Bu, but were examining these clashing and oftentimes competing ideals with Korean societal mores in a critical approach in their films.
"It really perfectly sums up this total cultural hodgepodge that completely disoriented Koreans at this moment," Bu said.
Notable in these films is the through line of empowered female protagonists who push the boundaries of traditional gender and cultural norms and transcend duty. It's a remarkable and forward-looking representation for a society historically rooted in Confucian and patriarchal systems.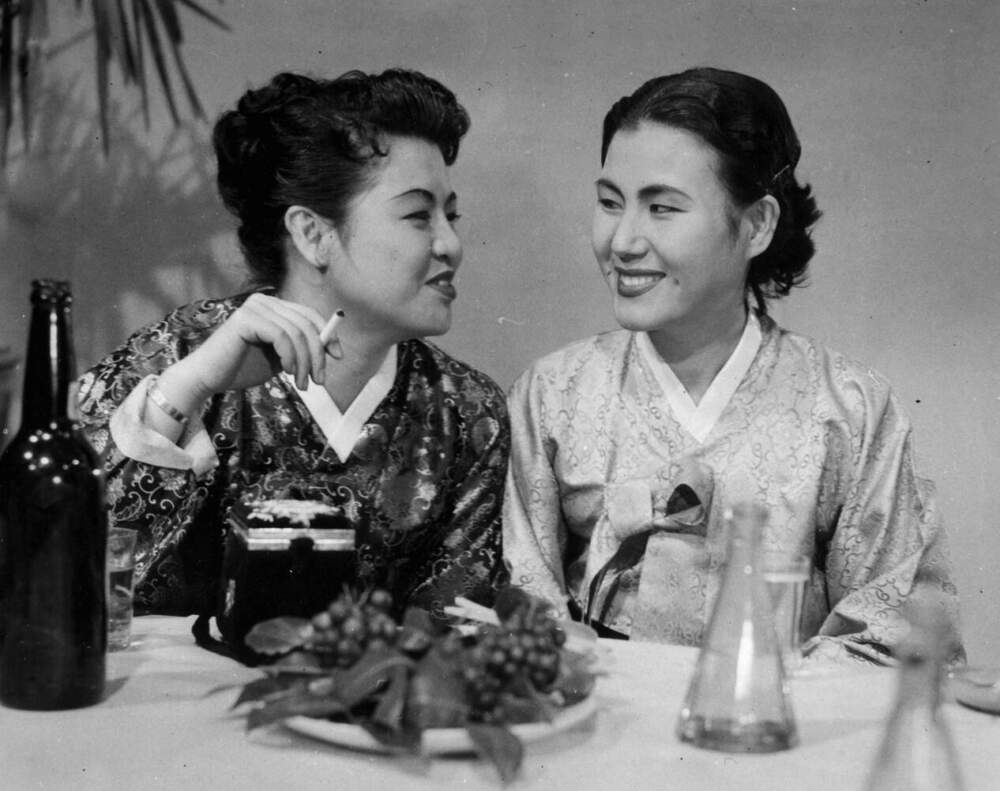 One standout is Han Hyung-mo's 1956 melodrama, "Madame Freedom." At the time, it was one of the most provocative, but commercially successful films in Korea. The film, based on a serialized novel, tells the story of a mother and middle class wife of a professor who works at a modern Western luxury goods store. She learns Western forms of dance from her handsome, flirtatious neighbor, frequents the modern dancehall and begins donning Western fashion. Above all, she tests this newfound freedom by embarking on an extramarital affair with another married man.
Series opener "The Flower in Hell," a 1958 film by Shin Sang-ok, was filmed on an actual U.S. Army base and weaves in documentary footage. At its destructive center is Sonya, a brazen and free-thinking prostitute for U.S. military workers who seduces two Korean brothers each struggling to find economic livelihood in a post-war landscape. Longing and fear commingle until the film's ultimately violent conclusion.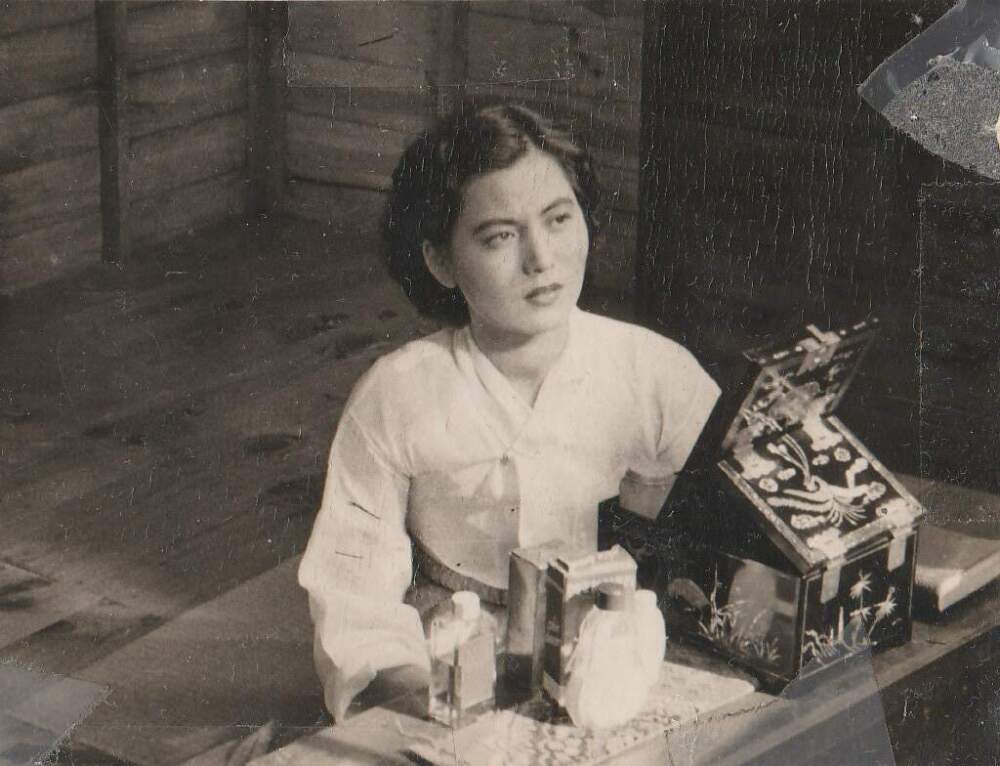 The program also includes "The Widow," a 1955 film by Korea's first female director, Park Nam-ok, who famously directed scenes with her infant child strapped to her back. It too features an empowered protagonist, a war widow raising a young daughter alone, who freely acts upon her sexual and romantic desires. The final 15 minutes of this film are lost due to damage to the original reel — but don't let the missing ending prevent you from taking in this largely intact film.
The women in some of these films are change agents, initiating events around them rather than merely reacting to their circumstances. Christina Klein, an American studies and Korean film scholar and professor of English at Boston College, posits that 1950s Korea was "a time of contradictions for Koreans."
"Changing social mores opened up possibilities for new ways of being in the world," she writes in her 2020 book, "Cold War Cosmopolitanism: Period Style in 1950s Korean Cinema." "The combination of poverty, reconstruction, and foreign goods created the sense of a society in transition, caught between what it had been and what it might become."
Audiences today might be familiar with such modern-day Korean box-office hits as "Parasite," "The Host" and "Oldboy," or directors such as Park Chan-wook and Bong Joon-ho. Yet these post-war films from the 1950s and 1960s, with their contemporary sharp edges during a time of change and upheaval, might just have the capacity to stun even more.
---
Out of the Ashes —The US-ROK Security Alliance & The Emergence of South Korean Cinema runs at Harvard Film Archive from Nov. 3 to Dec. 3.