How a punchbowl inspired author Katherine Howe's 'A True Account'
What do three women accused during the Salem witch trials have in common with a captain's widow who single-handedly held off a mutiny in the late 19th century? They're all members of author Katherine Howe's family tree. Howe's latest novel "A True Account: Hannah Masury's Sojourn Amongst the Pyrates, Written by Herself" reimagines her seafaring ancestor, Hannah Augusta Masury Howe, at the close of the Golden Age of Piracy.
"A True Account," out Nov. 21, is a historical novel told across dual perspectives and timelines. Alternating between journal entries from 1726 and academics in 1930 desperate to prove the journal's authenticity, Howe asks the question, "How well can we really know our history?"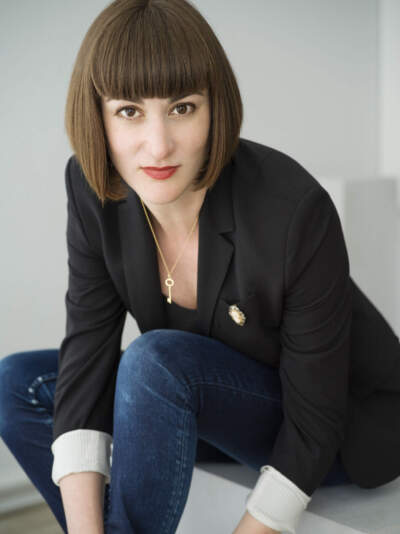 With a vice grip of an opening line — "I don't know what made me determined to go to the hangings" — readers are plunged into the depths of Hannah Masury's journal. The 16-year-old freckled and malnourished girl has been an indentured servant at a Boston tavern for her entire living memory. When a chance meeting abruptly threatens certain death, she disguises herself as a cabin boy — only to realize she found employment on the ship of the infamous pirate Edward "Ned" Low. The crew is thirsty for revenge and for treasure, and Hannah's just had her first sips of freedom and power.
But did any of this really happen? That's what Dr. Marian Beresford and Radcliffe undergraduate Kay Lonergan are hoping to prove in the other timeline of "A True Account." If they can remove any doubts that Hannah's writing is a historic artifact rather than a historical novel, Marian and Kay could receive financial backing for an expedition to find Hannah's treasure. As they cross-reference sources and calendars, consult maps and ocean current patterns, Marian finds surprising parallels between herself and Hannah. These women are not afraid to find space for themselves in a man's world. Furthermore, they're emboldened to prove their worth and seek their own adventure.
"A True Account" is Howe's 10th book. She authored four other historical novels, a contemporary novel inspired by historical events, cowrote the nonfiction books "Vanderbilt" and "Astor" with Anderson Cooper, and edited pop history books "The Penguin Book of Witches" and "The Penguin Book of Pirates" (forthcoming in April 2024). Yet history was not a subject that naturally captured Howe's attention in school. She blames "the misconception that history was memorizing battles and dates." Studying art history in adulthood would teach her that history is actually about "telling stories and making arguments from the archives."
During her graduate studies at Boston University, she gravitated toward art and objects that conveyed the realities of everyday life throughout history. "People in political positions get plenty of attention and get plenty of records in archives," Howe says. "The vast majority of people have no record of themselves. The most we might get is birth, death, marriage certificates. We have no idea who they were, what they valued, who they loved."
The ages of witches and pirates are examples of what Howe calls, "rare times when average people are at the center of a dramatic story." This got her imagining the lives of the people between the lines of archival primary sources. Howe's dissertation would turn into her first published novel, "The Physick Book of Deliverance Dane." It wasn't until she had already written the novel about this lesser-known accused Salem witch that Howe learned she was related to Dane, joining her other famous ancestors Elizabeth Proctor and Elizabeth Howe. Looking back at her historical novels, Howe says she's drawn toward characters who are "thrust into extraordinary circumstances and leave an exceedingly large mark on history."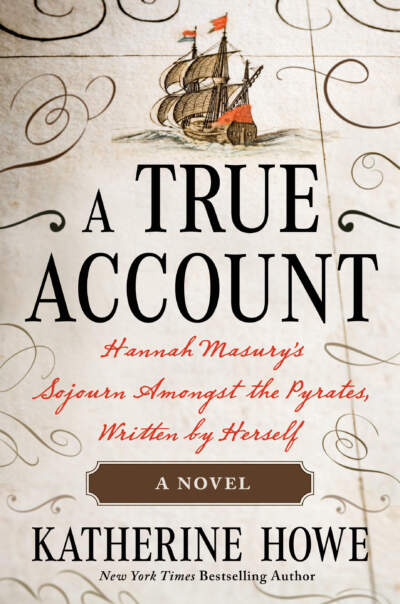 The everyday object that would spark Howe's idea for "A True Account" was a punchbowl. The family heirloom sat on a closet shelf for many years. Upon further examination, the punchbowl had been decorated with a painting of a square rig ship and gilded edges. Small script declared "Presented to Edward Howe for the naming of a ship." The real Hannah Augusta Masury Howe would inherit that ship from her late husband Edward. Freshwater rations would run scarce on that ship. The crew would mutiny against Mrs. Howe on that ship.
Armed with nothing but a pistol, Mrs. Howe staved off the mutiny and flagged down the Navy. She sold her shares of the ship to buy a house in Beverly, Massachusetts. Nearly 150 years later, her fourth-great niece unknowingly parked in front of that same house when she ate dinner at a nearby restaurant. That niece researched the ceremonial punchbowl. The archives helped Katherine Howe tie together the loose threads of Mrs. Howe's life that previous seafaring history books had been unable to connect.
That's the real true story of Hannah Augusta Masury Howe. Katherine Howe could have written it as nonfiction, but "A True Account" simply borrows Hannah's name and tells another tale entirely. "There's an emotional dimension to fiction that I value," Howe says. "This is a literary novel trying to engage in questions of truth telling," meaning, can a historical novel be emotionally true even if it's factually false?
Either way, this is a thrilling swashbuckling adventure. Howe examines the ebb and flow of gender roles and sexuality across time through the eyes of Hannah and Marian. These protagonists may live in the 1720s and the 1930s, but their wants and values speak to universal longings that ring true for readers in the 2020s.
---
Katherine Howe will be in conversation with Kevin Birmingham for the release of "A True Account" at Harvard Book Store on Tuesday, Nov. 21, at 7 p.m. The event is free, and tickets are not required.