State to house migrant families in government conference rooms amid shelter crisis
State officials plan to temporarily house families in need of shelter in the second-floor conference rooms of the State Transportation Building in Boston, according to an email sent to staff by MBTA General Manager Phil Eng.
The move comes after the state shelter system exceeded Gov. Maura Healey's 7,500-family cap earlier this month. The governor set up a waitlist for additional families seeking shelter. Many of the parents and children are migrants, and advocates say there are 90 families on that list this week.
State transportation officials are now offering to accommodate some of those families. Eng told staff in a memo, reviewed by WBUR, that the conference rooms would serve as a short-term shelter location for up to 25 families to stay overnight "until a more permanent location can be identified."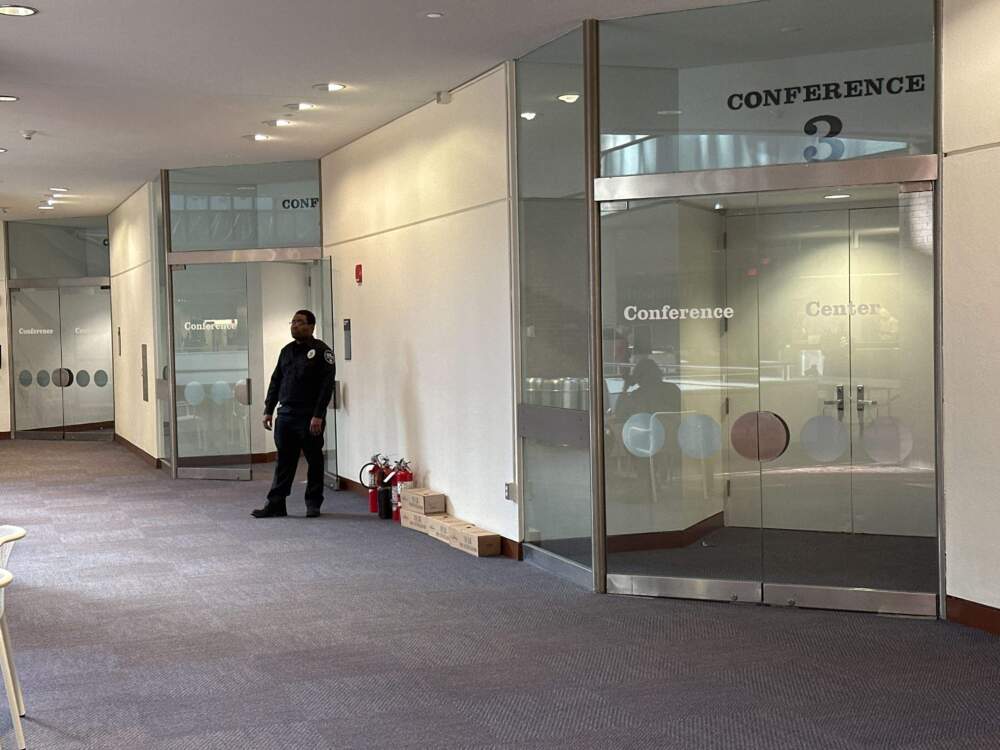 The memo was first reported by the Boston Globe. Eng said the temporary congregate-style shelter will be set up by the Massachusetts National Guard and managed by an unnamed service provider.
Eng said he anticipates the shelter will remain open for up to two weeks. His memo said he's also looking into whether the families need clothing or other essentials.
The new effort comes ahead of the busy holiday travel weekend. Last week, advocates say, 31 people, including children, were told they could not sleep at Logan Airport.
The shelter is available only to families who were assessed at a state intake site and determined eligible for emergency assistance, according to Kevin Connor, press secretary for the Executive Office of Housing and Livable Communities.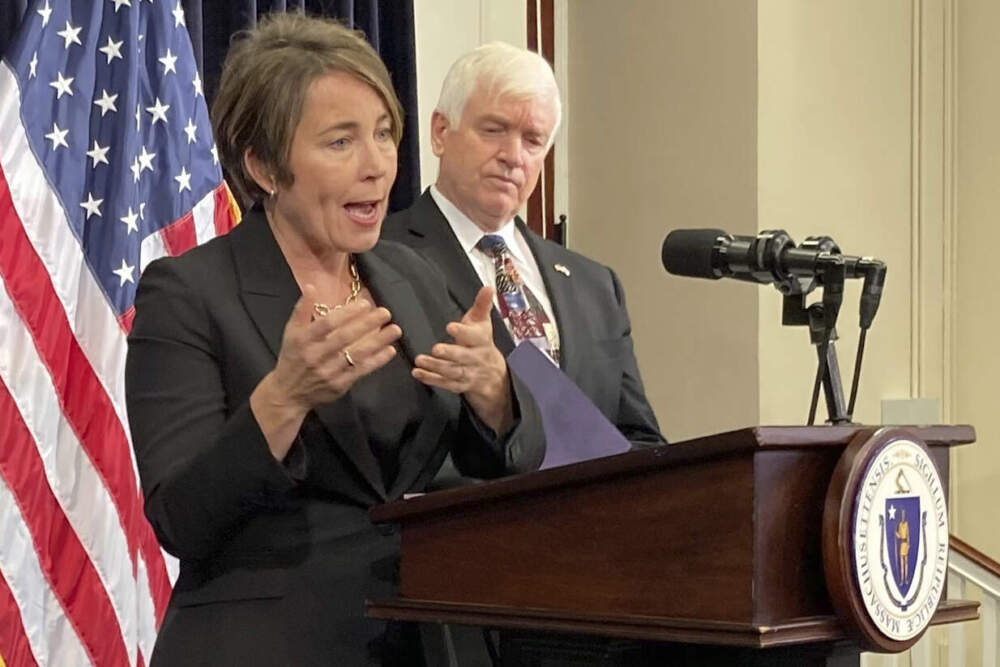 Healey asked the Legislature for $250 million for the state's overburdened shelter system two months ago. The system has been overwhelmed by record demand, which state officials attribute to rising housing costs and an increase in migrant families from places like Haiti seeking to settle in Massachusetts.
House and Senate leaders ended formal sessions last week without an agreement on the shelter funding.
"Recent reports of families sleeping at Logan Airport, and now at a temporary overflow site at MassDOT, are emblematic of the need for funding that is specifically reserved for overflow shelter options with greater capacity," House Speaker Ron Mariano said in a statement Monday.
A group of activists gathered on the State House steps late Monday afternoon to keep pressure on lawmakers to act. In an interview at the event, Kelly Turley, associate director of the Massachusetts Coalition for Homeless, said the office space being made available to the migrants is at least safe.
"We are happy to hear that the administration is taking steps to begin to provide overflow spaces," she said. Her group is pressing for more beds to be made available.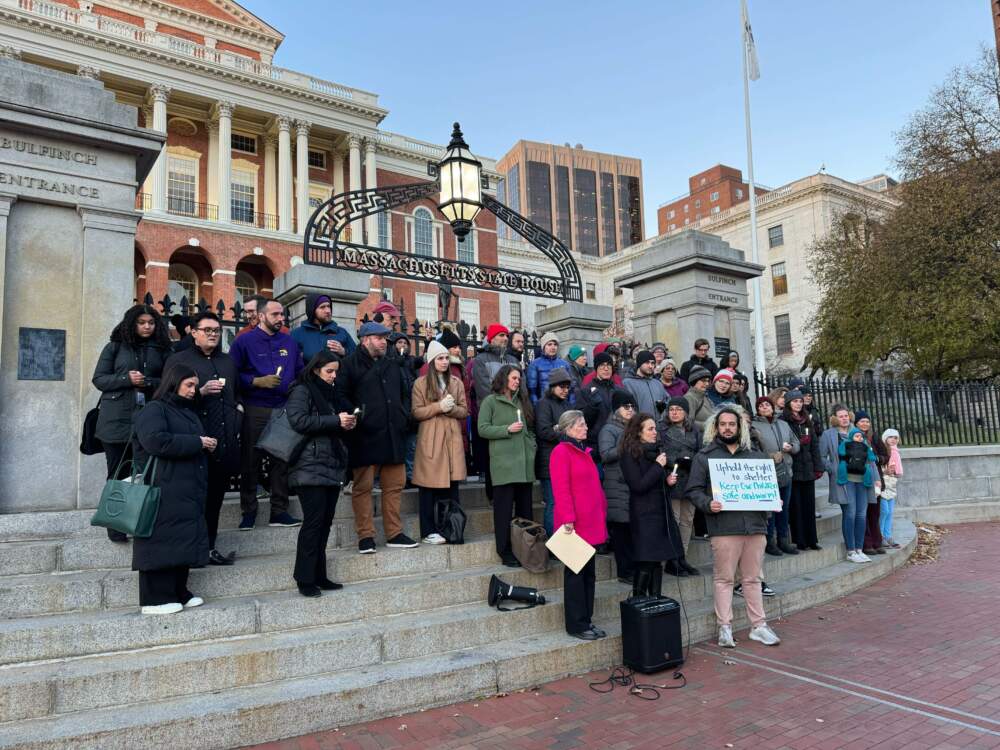 The Legislature can pass the funding as part of its supplemental budget in informal sessions — though there's a risk the package could be derailed by the objection of a single lawmaker.