By the time Calle 13 hit the stage as part of the 2012 Latin Alternative Music Conference showcase at Celebrate Brooklyn, the crowd was ready to explode. Prospect Park was packed from one end to another, with as many people left outside due to capacity limits. Puerto Rican flags waved in the air and expectations were high. As usual, the Caribbean rappers didn't disappoint.
Calle 13 played some of its newer material, but also infused classics like "Atrevete-te-te" and "Cumbia De Los Aburridos" with wonderful twists, including heavy-metal renditions and a thick wall of salsa sounds. Along the way, the band proved how far it's come, both lyrically and musically, from its days as the young reggaeton crew fans grinded to at the turn of the century.
The show was originally broadcast live by NPR's Alt.Latino on July 13, 2012.
Set List
"Siempre Digo Lo Piens"
"Baile De Los Pobres"
"No Hay Nadie Como Tu"
"Vamo' A Portarnos Mal"
"Pa'l Norte"
"Suave"
"Cumbia De Los Aburridos"
"La Vuelta Al Mundo"
"La Perla"
"Atrevete-te-te"
"Latinoamerica"
Photos: Calle 13 In Concert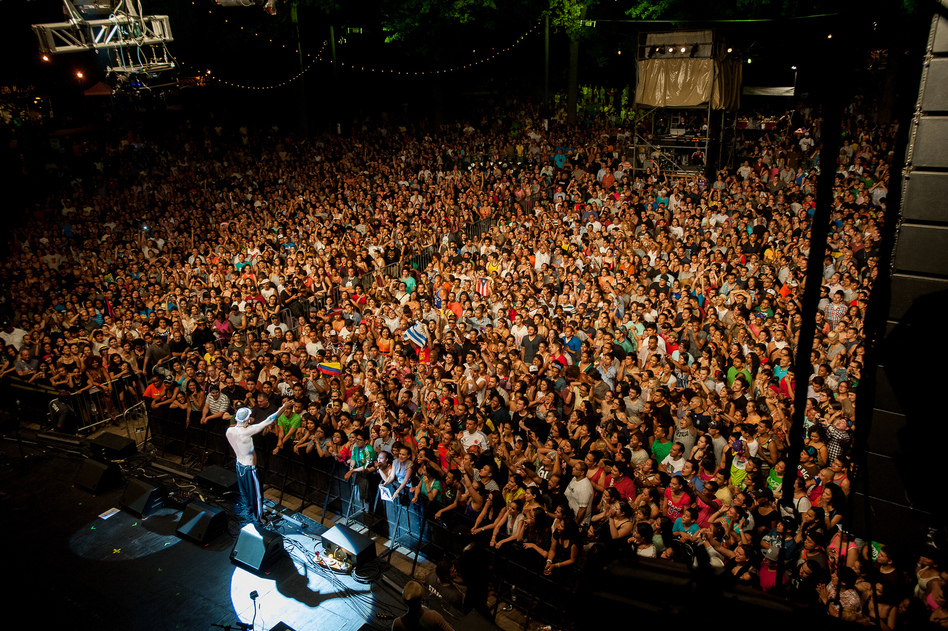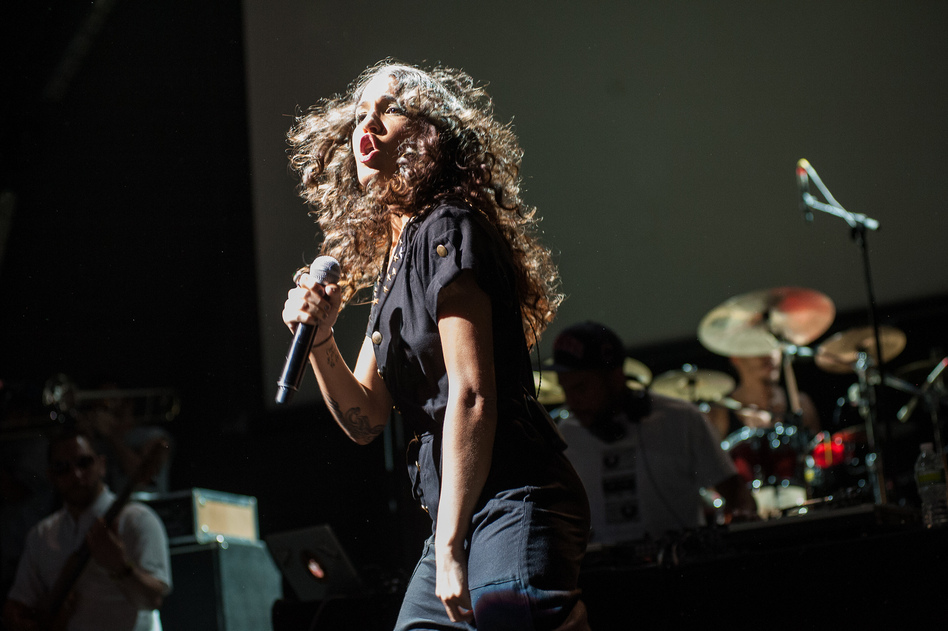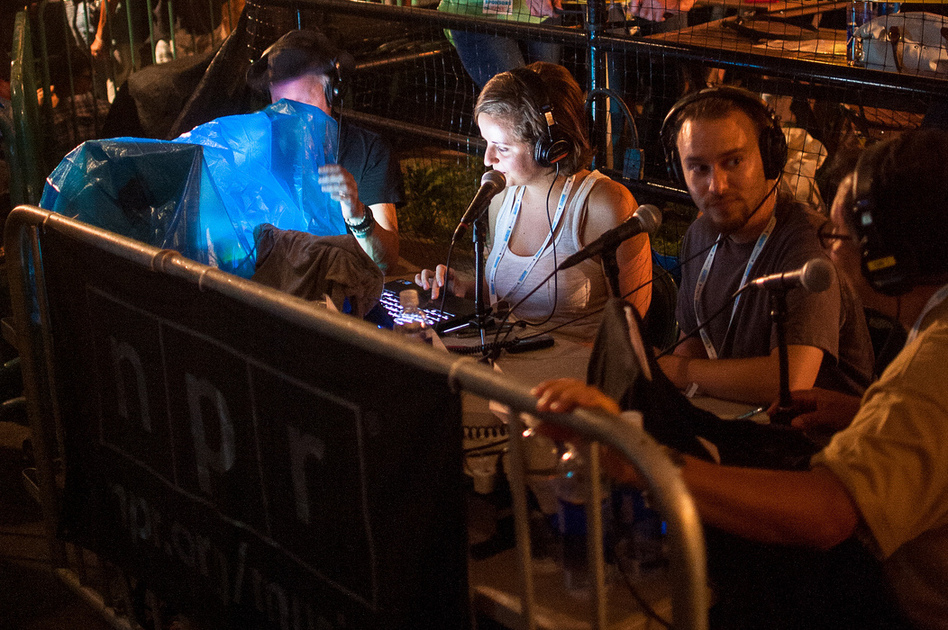 Copyright NPR 2022.