Joan Baez On Her Farewell Tour And Grappling With A Voice That's 'Harder To Control'
Iconic folk singer Joan Baez begins the North American leg of her "Fare Thee Well" tour Tuesday. Baez has announced that the tour, which is scheduled to go through May 2019, will be the last of her nearly 60-year performing career.
Here & Now's Robin Young talks with Baez (@joancbaez) about that decision and her latest album, "Whistle Down the Wind."
Interview Highlights
On whether this is really her last album
"I've left it open as far as albums go. My guess is this is the last one. And it also is part of the last touring — 30 years ago I asked my vocal coach when I would know it was time to quit. And he said, 'Your voice will tell you.'
"[My voice is] harder to control. It doesn't hurt, but a whole lot of the time, the sounds I want to hear are not coming out. The fact is the vocal cords are a muscle, and they're tired, and eventually gravity takes over everything but it's starting with my vocal cords."
On why she chose the songs she did for the album
"I'm not sure if there was a point. The only frame that we had when we started was to see if we could create something that amounted to a bookend to the first album, which was nearly 60 years ago. And then it kind of falls in place, and all I can tell you is that it makes its own design. I mean for instance, if it hadn't had 'Another World' and 'The President Sang Amazing Grace,' it would have been a beautiful album of very pretty songs. But it wouldn't have the depth that it has. So some songs like the president song drop out of the sky, and are just my good fortune to hear."
On what parts of performing are becoming more difficult
"The range, the range. If I'm very clever about reinventing songs, I find the range and then I find where I can kind of pop up out of that range for a little bit. But I can't sustain a note up there, which is kind of distressing, because that knocks certain songs right out of the repertoire."
On the life she's stepping away from
"First of all, I'm sort of experiencing premature nostalgia. It was the first or second night in Paris during the shows there, and I suddenly just had a meltdown. I said, 'What's this about?' Well, it was about having the first real feelings about the end of touring, because I've been doing it forever, and I've loved it and I love it now."
On thinking back on being involved in important moments in history, like the anti-war movement
"The first thing that comes to my mind is that I was just wired for it — the background of my family I'm sure has something to do with it, that they became Quakers and they became serious about not hurting people. I got passionate about that.
"And then as it turned out, I could sing, and there I was 13 years old with my ukulele, singing about Emmett Till, the young [African-American] kid that was murdered. I could have done opera, but I wanted something … I mean, it appealed to me that folk music was connected with people and with the earth. And then when I heard Pete Seeger sing and heard about him and the things that he did, it felt like home."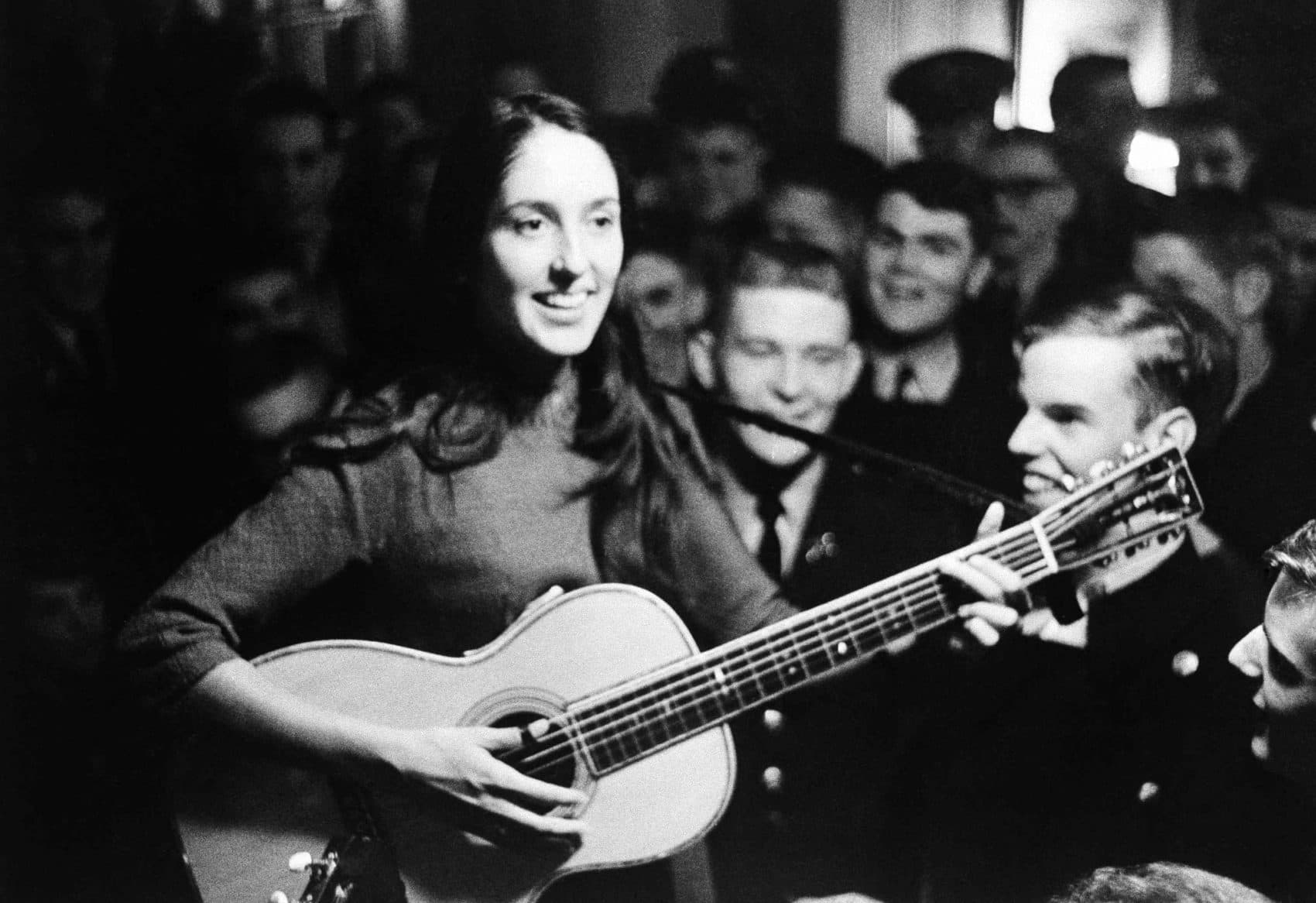 Copyright NPR 2019.