Notes on "I May Be Wrong..."
This article is more than 18 years old.
When Charles Barkley came on the line for our conversation, he asked me, "So, what did you think of the book?"
"Ah, well," said I, lightning quick as usual, " uh, we'll get to that."
At least I didn't say "It was interesting."
But though much of "I May Be Wrong But I Doubt It" is predictable and self-indulgent, some of it is intriguing. If Charles Barkley is apparently unaware of the irony when he congratulates himself for buying a couple of $50,000 SUVs rather than a couple of Bentleys, he's also candid when he talks about the hypocrisy of college coaches and administrators who offer 18-year-old freshmen (including Charles himself at Auburn) a choice: either take courses that will lead to a degree, or take courses that will keep you eligible to play basketball, because you can't do both.
Some of the "analysis" in this book is embarrassing. Consider, "Rich people can steal shit and get away with it, that's how the game works." But at times Barkley's points are at least provocative. He believes that the great problem with today's NBA is not a deterioration in the quality of play, but a shift in motivation. He maintains that where the owners have always been greedy, the players, who once valued the game itself and the rush of competition, have become just as selfish and avaricious as those who acquire, trade, and cut them. Maybe. Or maybe Charles Barkley, just watching now rather than sharing the fellowship of the locker room, is creatively reconstructing his own youthful attitude and those of his teammates. Pick your side of that one and argue away.
Beyond that opportunity, the book gives us Charles Barkley as TV critic. "Thank God for Jerry Springer's show," crows Charles. "I thought only black folks were that screwed up until I watched Jerry Springer. The beauty of that show, of all those daytime shows, is that they show how screwed up everybody is, regardless of race, ethnic background, gender, or anything else."
This program aired on January 11, 2003. The audio for this program is not available.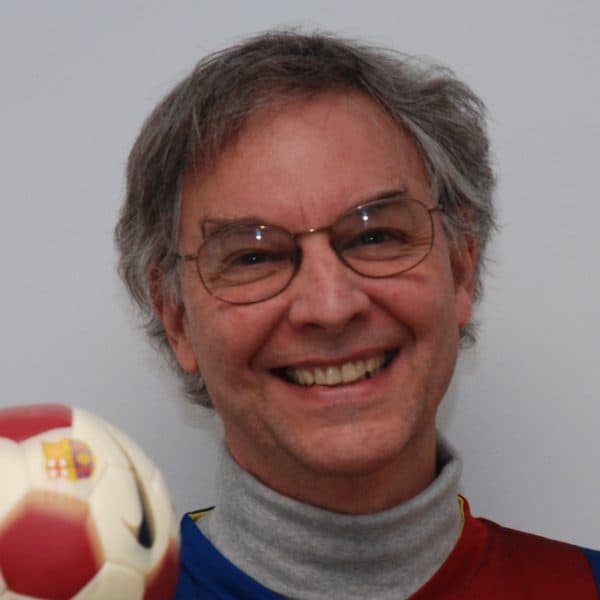 Bill Littlefield Host, Only A Game
Bill Littlefield was the host of Only A Game from 1993 until 2018.