When Ballparks Were Just Ballparks
This article is more than 18 years old.
Busch Stadium is named for beer. With Coors Field it's the same,
And Miller Park likewise lights up the brewers' claim to fame.
But beer is not the only drink that rates a big marquee,
For Tropicana Field is named for orange juice, and, you'll see
That there is also now a park that's labeled Minute Maid,
And that, I think, is orange juice, too, by which the ballclub's paid.
(The same place used to have a dif'rent name a short while back...
They called it Enron Field before that juggernaut went slack.)
A lot of other ballyards, more mysterious and dark,
Have names like Qualcomm Stadium and Comerica Park...
There's Bank One ballpark, too, which is, I guess, named for the bank,
And Network Associates Coliseum — don't know whom to thank
For that great mouthful, though it is some moneymen, I bet.
(What do they call that place for short? The Nac? Perhaps the Net?)
The phone folks of Pacific Bell have also named a field,
And while their stock is up I'm sure that they will never yield
The naming rights they bought and paid for, that and all the glory...
And at U.S. Cellular field, I bet it's the same story.
I could go on, but why? You get the point I'd have to guess.
It seems to me we've come on times that are an awful mess
When all those parks are named for corporations, not for places,
Or folks one could remember...folks with human names and faces.
I'm thinking now of Ebbits Field, the Polo Grounds, Shibe Park...
Or Braves Field, Tiger Stadium, when you weren't in the dark
About who played the game there, and what you had come to see...
But what do you make of a building known as only PNC?
What's PNC? An agency? It don't give me the shivers...
But wouldn't it be better if they called the place Three Rivers?
You'd know it was in Pittsburgh, as you knew in days gone by
When ballparks were just ballparks. It's enough to make you cry.
Of course there's Yankee Stadium, until a deal is sealed
To name the park up in the bronx the new Yo-Yo Dyne Field...
There's Fenway, and there's Camden Yards. Will they resist the trend
To take on names of companies that pay the freight and rend
The fabric of the fantasy that baseball's for the fans
And not for selling stuff as part of someone's business plans?
This program aired on April 4, 2003. The audio for this program is not available.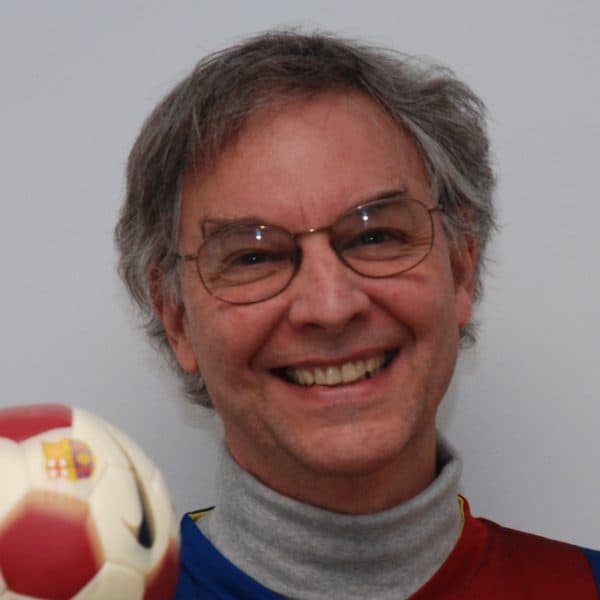 Bill Littlefield Host, Only A Game
Bill Littlefield was the host of Only A Game from 1993 until 2018.