This article is more than 17 years old.
Jimmy O'Connell first gave promise of being a great ballplayer when he broke into the Pacific Coast League with the San Francisco seals in 1919. He was a big enough star so that when he left the team for a day under temporarily mysterious circumstances, his departure made the San Francisco papers:
"James J. O'Connell left Sacramento yesterday under the pretext that he was ill, but today it was learned authentically that the reason for his absence was a matter of signing a life contract. The marriage of O'Connell will not interfere with his presence in the lineup tomorrow when the Seals meet Los Angeles in one of the crucial series of the year, it was announced by Jack Miller, manager of the Seals."
In 1922, young O'Connell's talent, which earned him comparisons to Babe Ruth, caught the attention of New York Giants manager John McGraw, and the Giants bought the San Francisco star's contract from the Seals for $75,000...at the time a record sum for a minor league player. Jimmy and his bride moved to New York and the big leagues. Flapper heaven.
John McGraw rarely gave rookies much playing time, no matter what they'd cost the ballclub. O'Connell's job with the Giants was to sit and listen and learn. Unhappily, late in the autumn of his second season, he listened to the wrong guy...or guys...before he'd learned enough to brush them off. Allegedly at the behest of coach Cozy Dolan, Jimmy O'Connell committed baseball's unforgivable indiscretion. His Giants needed just one more win over the last few games in the season to grab the national league pennant. They were playing the Philadelphia Phillies, a seventh place club that year. Before the game, Jimmy O'Connell walked across the infield and began a conversation with an old San Francisco friend named Heinie Sand...now employed by the woeful Phils, and offered $500 if Sand would "go easy" on his club. Within a matter of hours, word of Jimmy O'Connell's proposition made its way to Commissioner Kenisaw Mountain Landis. David Pietrusza, author of Judge and Jury, a recent biography of Landis, maintains that the subsequent meeting between the judge and the young ballplayer was both straight-forward and bizarre:
"Landis brings o'connell in to testify in a hotel room in new york city, and o'connell does something just as amazingly stupid as attempting to bribe heinie sand, is he readily admits it to landis. And landis admits later on if o'connell had simply denied it, it would have been "he said, he said." He would not, as a judge, as a commissioner, have had enough evidence to support banning this young fellow from baseball."
The tale as Jimmy O'Connell told it to Judge Landis had New York coach Cozy Dolan originating the scheme, and several Giants veterans, Frankie Frish, Ross Youngs, and George Kelly, encouraging O'Connell to offer $500 to Heinie Sand. Dolan, like O'Connell, was called before the commissioner. They met on September 30th, 1924, at which point Cozy Dolan claimed that he remembered nothing.
In short order, Landis banned Jimmy O'Connell and Giants coach Cozy Dolan, who O'Connell had charged with originating the scheme. Frisch, Youngs, and Kelly, all eventually elected to baseball's Hall of Fame, denied any involvement or knowledge of the misadventure, though Frisch and Youngs suggested that the whole affair might have been a joke.Having spent a couple of years waiting in vain for a pardon from Landis, Jimmy and Esther O'Connell found their way to Fort Bayard, New Mexico, where Jimmy played for a team in an outlaw circuit, the Copper League. Among his most enthusiastic fans were the veterans in the Fort Bayard tuberculosis hospital. O'Connell's games were piped into the wards for bed-ridden convalescents. According to Tucson, Arizona librarian Lynn Bevill, who spoke to some of Fort Bayard's former fans for his masters thesis on the Copper League, Jimmy was also widely admired:
"O'Connell became a coach and a manager for the players around there, and just became an idol. You could hear it in the voices, and you could see it in the faces when the men started talking about O'Connell. They really looked up to him. He was the hero."
Jimmy O'Connell remained in Fort Bayard until 1936, when he returned to California and took a job with Atlantic Richfield as a shopkeeper. Jimmy O'Connell died at the age of 75 on November 11th, 1976. According to historian David Pietrusza, probably nobody will ever know whether L'affair Jimmy O'Connell was, in fact, an attempt to fix a game through bribery, or the disastrous misfiring of an exceptionally cruel and stupid practical joke on a naive kid, or some combination of blunders even more incomprehensible:
"The question is never asked is where is the $500 coming from? Is it coming from the Coach, Cozy Dolan, who does seem to be involved in some way with the case? Is John McGraw involved? Later on, you learn that John McGraw hires an attorney for Cozy Dolan. He should be very mad at Cozy Dolan. If you follow the whole thing to it logical conclusions, there are no logical conclusions, or logical beginnings to it, more to the point. Here's a fellow who was not very bright, evidently, and may have taken things too far, but the basic plot makes no sense. As somebody said 'pay the phillies to lose? They do that all year for free.'"
Some of the questions are intriguing, but for Jimmy O'Connell's nieces, sisters Margaret Layborn and Mary Maffeo, they have faded, and they are beside the point.

"I think that all life stories are truly mysterious, and I think that this story has had lots of different versions, but the true story was that it was a lifelong love affair, and baseball was part of it, and I'm glad it's part of baseball history."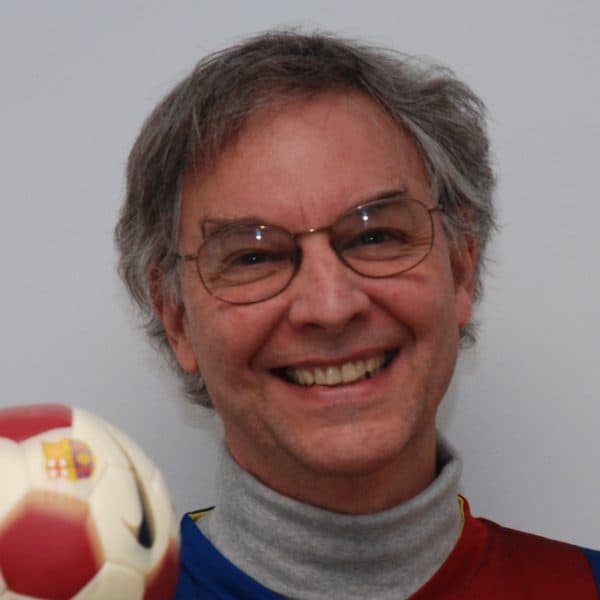 Bill Littlefield Host, Only A Game
Bill Littlefield was the host of Only A Game from 1993 until 2018.