This article is more than 15 years old.
According to John Feinstein, "Caddy For Life" was not a book he initially wanted to write.
Feinstein was shocked and dismayed to learn that 48-year-old Bruce Edwards, who'd been Tom Watson's caddy for years, had been diagnosed with Amytrophic Lateral Sclerosis, and that he could expect to live only a few more years at most. When he met with Edwards, who'd been a friend and source for many years, Feinstein offered his sympathy. But when Edwards said he'd been thinking of working on a book about his life, albeit only if Feinstein would take care of the writing, the author was taken aback. He had other commitments, both personal and professional. He'd promised his wife a book-free summer with the family. His first response to Bruce Edwards' request was a polite, somewhat chagrined "no."
"I understand," Edwards replied. "It's not a problem."
"If he had punched me in the stomach, I think I would have felt better than I did at that moment," Feinstein writes in the introduction to Caddy For Life. "In that instant, one thought ran through my mind: You have to do this."
The book is in part a tribute to the friendship between Bruce Edwards and Tom Watson, who walked the fairways together for 25 years. Feinstein also celebrates the grace with which
Edwards, who died earlier this month, handles his illness and the notoriety it brought him both within the professional golf community and beyond.
As a youngster, Edwards decided that he wanted to caddy on the pro tour. His parents, his friends, and, eventually, even lots of pro golfers tried to convince him that he was shortchanging himself, and that he should go to college and aim for a more substantial career. But Edwards shrugged off the advice and made himself a reputation as a congenial fellow who found pretty much all he needed in walking the fairways with Watson and, from time to time, some other golfer. Feinstein's refrain in "Caddy For Life" is that Edwards and Watson achieved a bond that made them "closer than brothers," a triumph which is more than worthy of a book.
This program aired on April 16, 2004. The audio for this program is not available.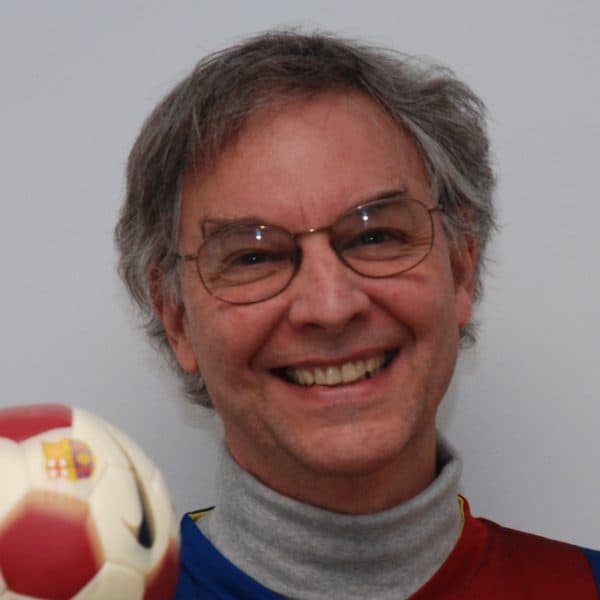 Bill Littlefield Host, Only A Game
Bill Littlefield was the host of Only A Game from 1993 until 2018.