This article is more than 16 years old.
Before my interview with Joe McGinniss began, Joe said with the laugh that he was going to have to stop writing about subjects that didn't interest anybody in this country. His current book, "The Big Horse," concerns the adventures of P.G. Johnson, an old fashioned sort of trainer of thoroughbred race horses. Joe's previous book was about the unlikely ascension of a previously second-rate, professional Italian soccer team into prominence and notoriety. On the other hand, McGinniss acknowledged that books that gave him the opportunity to live in Italy and then in Saratoga, New York might have been very good choices, readership be damned.
"The Big Horse," like McGinniss's previous books, will not disappoint even readers unfamiliar with the world in which it is set. Folks who know the races will recognize in P.G. Johnson the sort of track lifer with a thousand stories to tell, and but people who appreciate compelling stories won't be put off by the fact that most of these particular tales unfold at the track. The title refers to Johnson's development of Volpone, the only great horse he's ever had, but the story's really about the mix of expertise, guesswork, and luck that Johnson brings to the stable every day in his attempt to coax a living out of his passion. One of Joe McGinniss's strengths is his energetic determination to understand his subjects thoroughly, and his affection and informed respect for Johnson are clear throughout the book. "The Big Horse" is also energized by McGinniss's rediscovery of what fun the race track can be.
The big crowds at the big races at Saratoga notwithstanding, Joe McGinniss can't miss the fact that most thoroughbred tracks are hurting. Casino gambling and lottery cards available at the corner store have lured away much of the racing industry's fan base, and McGinniss observes morosely that even at the healthiest tracks, the biggest crowds show up on days when management's giving away bobblehead dolls that the customers can resell on e-bay. It's a condition that lends a certain poignancy to the twilight days of P.G. Johnson and the very few remaining trainers like him, and readers of "The Big Horse" are likely to come away from the book grateful to Joe McGinniss for following his own passion rather than trying to please the crowd with his latest choice of subjects while the option was still available.
This program aired on July 24, 2004. The audio for this program is not available.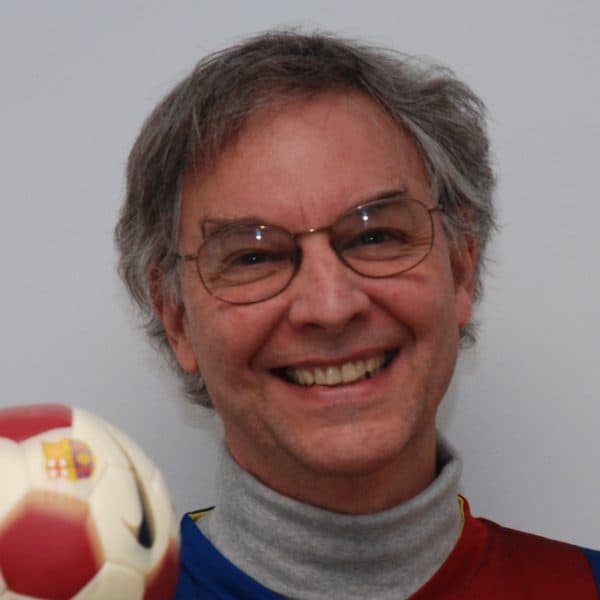 Bill Littlefield Host, Only A Game
Bill Littlefield was the host of Only A Game from 1993 until 2018.