This article is more than 15 years old.
The howling of children filled the air in Boston and its suburbs last weekend...boy children, mostly, but some little girls, too...children whose favorite member of the Red Sox had been Nomar Garciaparra, and whose favorite Red Sox wife had been Mia Hamm.
When Garciaparra, either notorious for his misanthropic presence in the clubhouse or beloved for his charitable acts in the community, depending on which columnist your read, was traded to the Chicago Cubs, the children who've been wearing facsimiles of his jersey and copying his jittery rituals at the plate were crushed. They felt the summer had ended early.
I hope they are wrong. As a fan of the best possible story, I like to imagine that the Cubs, currently a reasonable candidate for the wild card in the national league, will meet the red sox, a fair bet to grab the fourth playoff spot in the American League, in October for all the beans.
I envision a scene in which the Red Sox have the tying and winning runs on second and third with two out in the final inning of the final game. I see one of the Sox — probably Manny Ramirez or David Ortiz — hit a shot up the middle...a ball that seems a cinch to score the runners and bring the red sox their first championship since 1918. Then, apparently out of nowhere, Nomar Garciaparra, the shortstop traded away allegedly for his suspect defense, dives into the path of the ball, snatches it out of the air a split second before it slips into center field, and fires it across the diamond to get the runner by a half-step at first, hence making the cubs champions for the first time since 1908.
After a moment of shocked silence, there is an explosion of joy in Chicago. In Boston, disbelief gives way to the resignation that has come to characterize people who support the Red Sox. Their solace, as always, is that they have another sad story to tell.
I know, I know, we all fantasized last year about a Cubs-Red Sox World Series, and both teams let us down. But that was before the people running the Boston franchise — newcomers, all, to this marvelously hag-ridden organization — made this delightful variation on the theme possible by sending the closest guy they had to a franchise player...to the Cubs.
This program aired on August 6, 2004. The audio for this program is not available.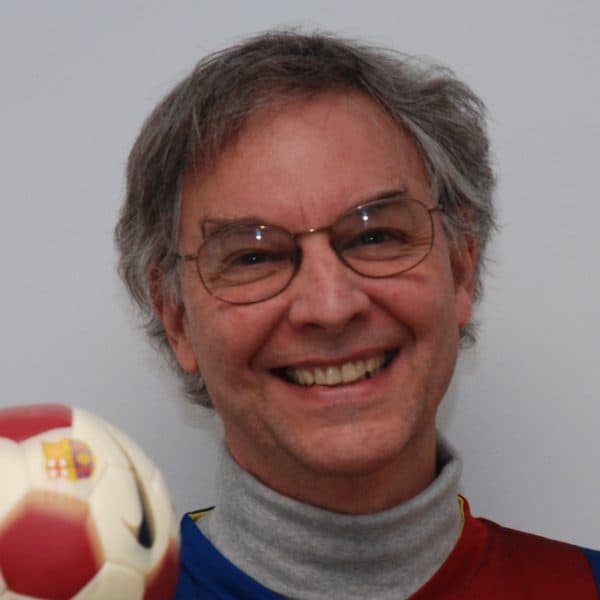 Bill Littlefield Host, Only A Game
Bill Littlefield was the host of Only A Game from 1993 until 2018.