This article is more than 16 years old.
Without passing judgement on whether Dale Earnhardt, Jr. should have been fined and otherwise penalized for the vulgar word he used during an interview following his victory at Talladega Sunday, it may be entertaining to consider what else athletes being interviewed should be disciplined for saying. In other words, sure, fine them for vulgarity and profanity. But why stop there?
Let's begin with any football player who's just torn an opposing player's shoulder from its socket or made pasta of some guy's knee by crashing into him. If the attacking player maintains in an interview that he didn't mean to hurt the guy who's either howling or sedated in the other locker room, he should be fined double what it costs to pin, sew, grind, reattach, and rehabilitate the body parts in question, plus whatever the victim loses in salary if the damage stunts his career.
Of course the player meant to hurt his opponent. That's what football is about.
In addition, players who do accomplish that sort of carnage and then, during an interview, thank god for his help in the endeavor should be fined whatever it costs to heat all the churches in the cities where they play.
Any pro athlete who refers to himself in the third person should be fined twice his salary for the day upon which he spoke of himself as two separate people.
I use the pronoun "he" advisedly here. I've heard lots of male athletes talk about themselves as if they were simultaneously here and also over there. I've never heard a female athlete do it.
Finally, athletes who get caught using illegal, performance-enhancing substances are already fined and banned from competition, of course; but there ought to be another level of penalty for those who, while being interviewed, maintain their innocence so convincingly that they suck gullible reporters, columnists, or broadcasters into defending them.
Writing about people who play games makes one feel inconsequential often enough under the best of circumstances. Who needs the extra portion of self-doubt that comes with learning that in an athlete in whom you've believed, wide-eyed innocence has turned out to be calculated treachery?
This program aired on October 9, 2004. The audio for this program is not available.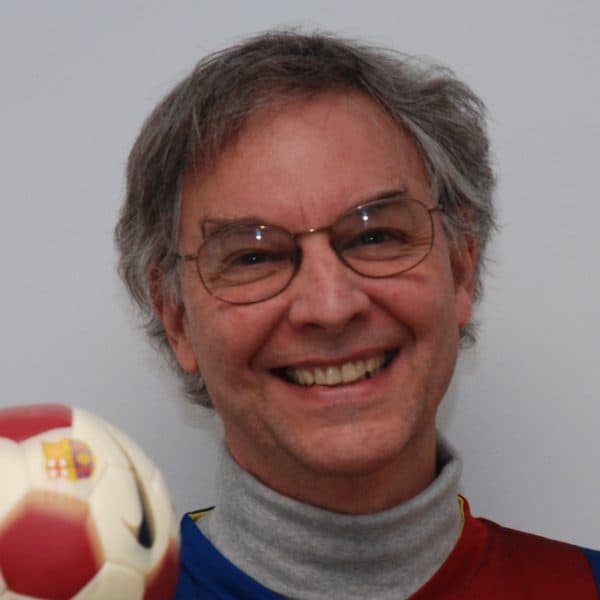 Bill Littlefield Host, Only A Game
Bill Littlefield was the host of Only A Game from 1993 until 2018.