"The Best American Sports Writing"
This article is more than 14 years old.
Richard Ben Cramer, the guest editor for the current edition of "The Best American Sports Writing," announces in his introduction that he is partial to "stories that treat a whole life, or at least the connection between sports and the rest of life." This bias has led him to choose - among other gems - Gary Smith's exceptional profile of Mia Hamm, Michael Leahy's discouraging chronicle of Michael Jordan's dark side, and Rick Telander's musings on the impossible but inevitable transition between being a child/athlete and being the father of a child/athlete.
None of those three descriptions is adequate. Each of the three pieces is far more ambitious and triumphant than a single sentence summary can explain.
That's the point. There is so much extraordinary writing connected to sports these days that when series editor Glenn Stout and the year's guest editor put together the collection, it's bound to be full of pieces about which you feel like saying to whoever's in the room with you, "Hey! You gotta read this!" I really like that feeling. That's one of the reasons I look forward to each year's editon of The Best American Sports Writing.
Another reason is that I don't spend enough time in barber shops or the waiting rooms of dentists to read all the good magazine articles vaguely related to sports... and in some cases the connection is exceedingly vague. Consider, for example, Susan Orlean's story about a competition among taxidermists. I'm not sure taxidermy is a sport... though as somebody who hosts a show that's featured competions in wife-carrying, skillet-tossing, and chile-eating, maybe I should disqualify myself as a judge.
Anyway, it doesn't matter. In 1998, when I was the guest editor of this collection, I put in a story about watching birds. Who cared if that was a sport? It was a great story. The only volumes in this remarkable collection that aren't full of great stories are the ones guest-edited by guys who were determined to fill the book with stuff written by their friends, and that hasn't happened much. It sure didn't happen this time.
This program aired on January 1, 2005. The audio for this program is not available.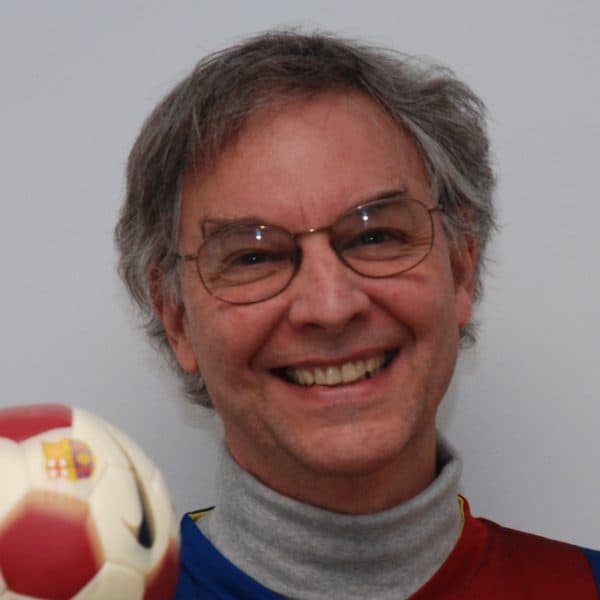 Bill Littlefield Host, Only A Game
Bill Littlefield was the host of Only A Game from 1993 until 2018.