This article is more than 16 years old.
If you go back just a little ways...1996...you remember that the Patriots were led into the Super Bowl that season by a coach who was feuding with the team's owner. During most of the season, the key struggle was not between the Pats and their opponents, but between Robert Kraft and Bill Parcells. Just six days after the Pats lost the Super Bowl to the Packers, Parcells resigned and signed on as the head coach of the New York Jets.
If you're willing to go back further...ah, well, the hits just keep on coming.
The 1986 Patriots also went to the Super Bowl. There they played the Chicago Bears in a game so lopsided that as soon as it was over, a handful of the Patriots decided to be caught up in a drug scandal.
As if to prove that they didn't have to make the Super Bowl to embarrass themselves, in 1990, several Patriots sexually harassed and verbally assaulted a Boston Herald reporter named Lisa Olsen in the clubhouse, earning themselves and the team fines and ridicule. Numbers of fans with rocks in their heads further distinguished themselves by loudly blaming Olsen.
This is a team once owned by a man whose family managed to lose money promoting a Michael Jackson concert...a team that once employed a head coach who nearly electrocuted himself with a faulty microphone during the press conference at which he was introduced.
During the first ten years of the team's existence, the Patriots played at four different locations. Three of them were college football stadiums. One of them was a baseball field. On one game day, the college football stadium du jour caught fire, forcing the fans on to the field, where they cheerfully chatted with the players until the blaze could be extinguished and the game could resume. When the team finally got a home of its own, Foxboro Stadium, aka Schaeffer Stadium, aka Sullivan Stadium, almost instantly achieved the distinction of worst venue in the national football league, no matter what they called it.
Perhaps only those who can recall such spectacularly entertaining bad old days can appreciate the present Pats. Characterized by an owner who made a splendid success of a new stadium following only minimal threats to move and a humble coach who's well-behaved, neatly dressed players revere him, this team is a veritable role model.
Dynasty? I don't know about dynasty. But the Patriots may be the single most successful reclamation project in the history of professional sports.
This program aired on February 8, 2005. The audio for this program is not available.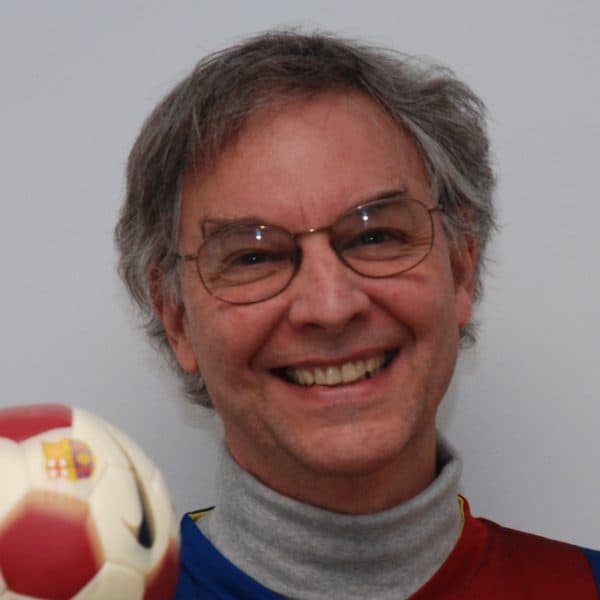 Bill Littlefield Host, Only A Game
Bill Littlefield was the host of Only A Game from 1993 until 2018.