Janet Guthrie: A Life At Full Throttle
This article is more than 14 years old.
The challenges Janet Guthrie faced when she raced in the late '70's were numerous. A lot of them were also dumb. She writes that when Rolla Vollstedt, "a respected team owner and long-time car builder in United States Auto Club racing," announced his intention to enter at Indy a car driven by a woman, " established drivers complained loudly, publicly, and at length. 'Women don't have the strength, women don't have the endurance, women don't have the emotional stability, women are going to endanger our lives.'"
Fellow drivers weren't Guthrie's only critics. One Boston Globe story that appeared before Guthrie drove at Indy predicted that she would delay the race by "fishing in her three-feet-by-two-feet handbag for her keys," and that at the start she'd be "working on her eyelashes in the rear-view mirror," as the other drivers blew their horns.
In the introduction to Janet Guthrie: A Life At Full Throttle, Billie Jean King compares Guthrie to several other female athletes who have broken barriers and encouraged fans to think about our games differently. King, of course, stands at the top of the list of such women, but she never had to worry that some guy who didn't appreciate her presence in a venue previously limited to men might force her into a
wall at 180 miles an hour. Guthrie's achievement was enormous, though her impact on auto racing cannot have been what she might have hoped it would be. Though
Danica Patrick has established herself as a very talented driver in a car as good as any at Indy, she is still being treated as a freak, and she is only the third woman to
drive at Indy since Guthrie showed the way.
The sensational aspects of Janet Guthrie's career aside, it's worth noting that her book is exceptional for the time and care she has taken with it, and for way she discusses the changes through which she has gone. Though she did not consider herself a pioneer or a feminist when she began racing with the boys, she grew to understand the poisonous nature of prejudice and the stupidity and cruelty of which narrow-minded people are capable, and she came to appreciate what she meant within the world of auto racing and beyond. More than a story of going around in ovals very quickly, Guthrie's book is a chronicle of her own growth, and in it she acknowledges that there is a point where courage and tenacity can cross the line into stubborness and pointless sacrifice. Guthrie kept banging away at the racing establishment, "seeking sponsorship through the beginning of 1983, then realized that if I kept it up, I was likely to jump out of a high window." In the epilogue to her book, she concludes that she and others like her have provoked progress, but that there is still much work to do, within and beyond the world of auto racing.
This program aired on May 28, 2005. The audio for this program is not available.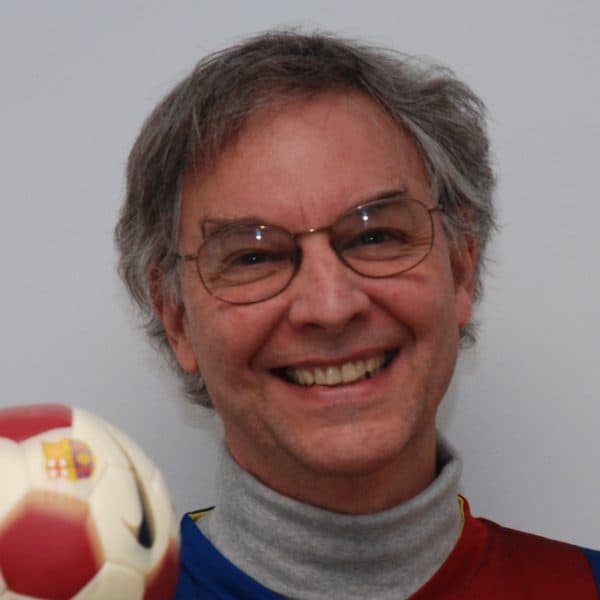 Bill Littlefield Host, Only A Game
Bill Littlefield was the host of Only A Game from 1993 until 2018.