This article is more than 15 years old.
With "Glory Road," we are back in the land of long subtitles, in this case: "My Story of the 1966 NCAA Basketball Championship and How One Team Triumphed Against the Odds and Changed America Forever."
That particular subtitle over-dramatizes an event that doesn't' need the hyperbole. But the story itself is never likely to be considered jazzy enough, especially when there's a movie to be made. The Disney film opened yesterday.
The America-changing event to which the subtitle refers is the NCAA Championship game in which the Texas Western team coached by Don Haskins beat Kentucky. Because all of Kentucky's players were white and because Haskins started five black players, the game came to be seen as a dramatic demonstration that colleges refusing to recruit black players would be consigning themselves to athletic irrelevance. Eventually, even Kentucky caught on. For years after the '66 game, black athletes approached Coach Haskins and thanked him for making it possible for them to attend college.
(It's fair to say that some of these men wouldn't have lasted on the teams Haskins coached. He drove his players hard, denied them water breaks, and had no tolerance for such personal statements as tattoos.)
For the purposes of "Glory Road," the cover of which features a photograph of the actor who plays Coach Haskins in the movie, Haskins told his stories to Yahoo! Sports columnist Dan Wetzel. Wetzel does a fine job of inhabiting the voice of his subject, and also comments in his own voice at the beginning of each chapter. It's apparent that Haskins and Wetzel enjoy each others' company, and "Glory Road" is a quick, gratifying read. But it's also the story of an event more significant than Don Haskins will acknowledge, even now.
This program aired on January 13, 2006. The audio for this program is not available.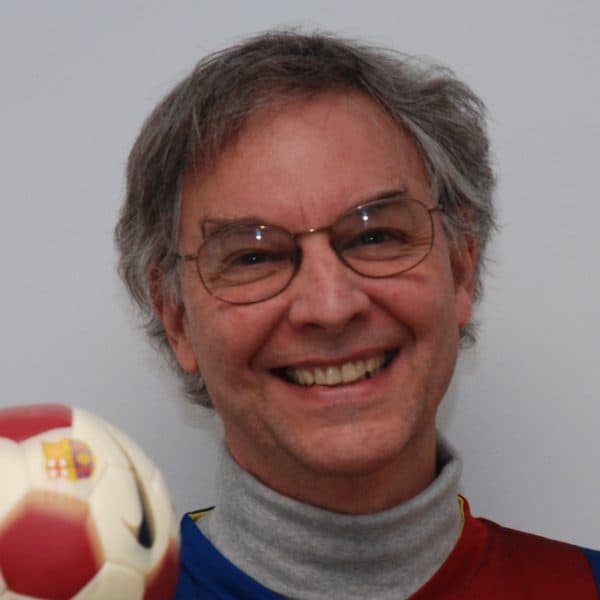 Bill Littlefield Host, Only A Game
Bill Littlefield was the host of Only A Game from 1993 until 2018.