Show rundown for 4/22/2006
25:02
Play
This article is more than 14 years old.
The Race for the Larry O'Brien Trophy
Benjamin Hochman of the New Orleans Times-Picayune joins guest host Anthony Brooks from the Crescent City for an NBA playoffs preview and to explain why this year a different Texan team will face the Detroit Pistons in the Finals.
Hurricanes U.
Listen
In the first round of the Stanley Cup playoffs, Montreal, one of NHL's original six, meets Carolina, on of the league's original thirty. While the Canadiens have never had a problem convincing the locals that hockey is good, the Hurricanes have struggled getting the word out ever since they first arrived in Raleigh from Hartford. Bu the team has found a unique way to draw new fans...via the classroom. Ron Schachter reports.
Tris Speaker
Listen
Tris Speaker was far from a perfect man. The former center fielder for the Boston Red Sox and Cleveland Indians was a racist and a gambler. He was also one of the best players of the dead ball or any era for that matter. But the Gray Eagle remains obscured by the legends of his time like Ty Cobb. Timothy Gay's biography "Tris Speaker: The Rough and Tumble Life of a Baseball Legend" examines the complex and largely forgotten Hall of Famer. Gay speaks to Anthony from NPR's New York bureau.
Rim to Rim
Listen
Each year, hundreds attempt to run the 21 miles from one rim of the Grand Canyon and back in the course of a day. A select few prefer to run rim to rim to rim. And legend has it that there are a handful of stalwart striders who have run rim to rim to rim to rim. Some attempting to conquer the canyon have died, but as Arizona Public Radio's Laurel Druley reports, those who survive are returning in increasing numbers.
The NBA Playoffs and More with Charlie Pierce
Listen
Anthony Brooks and "Only A Game" analyst Charlie Pierce discuss: Lacrosse scandals, steroid scandals, and, of course, the Serbian Crawling Championships.
Paragliding in the Alps
Listen
Almost as breathtaking and dangerous as being the guest host for "Only A Game" is the endeavor Anthony Brooks took part in on a family trip this past March.
This program aired on April 22, 2006.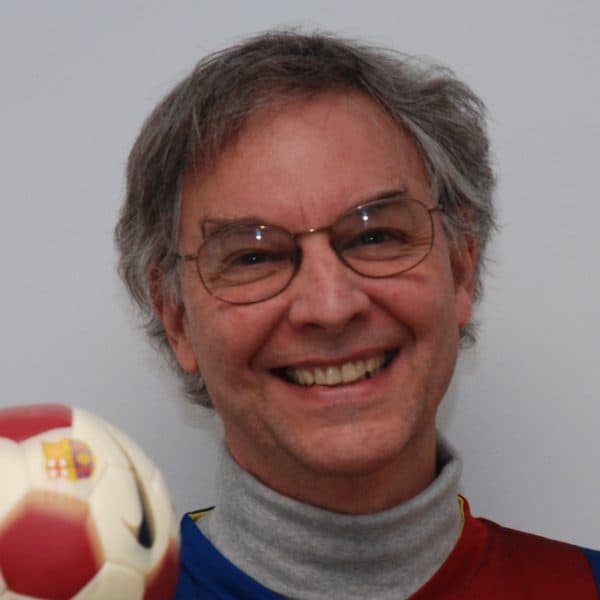 Bill Littlefield Host, Only A Game
Bill Littlefield was the host of Only A Game from 1993 until 2018.