Review: "Jim Brown: The Fierce Life of an American Hero"
This article is more than 12 years old.
That Jim Brown has been fierce is not in dispute.
As a fullback with the Cleveland Browns, he was enormously successful, in part because the people assigned to tackle him knew that doing so would hurt. He was the kind of runner who equated running out of bounds with chickening out.
He could also be inappropriately fierce off the field. Though he has been acquitted of most of the assault charges brought against him by women, he was convicted of battery after beating up a golf pro with whom he'd been arguing over the placement of a golf ball. Even Mike Freeman, who is an exceptionally sympathetic biographer, acknowledges that Brown "has a violent temper" and "used violence against women." In 1999, Brown rendered that judgment understatement by shattering all the windows in his wife's car with a shovel.
Jim Brown's supporters argue that by opening his home to gang members, he has done a great deal to save young men who'd otherwise have died in knife fights or gun battles, and Brown sees himself as a frontline warrior in the civil rights struggle. He currently heads an organization called Amer-I-Can, to which Mike Freeman attributes great advances, though he's less specific than he might have been in discussing them.
As far as Freeman is concerned, Jim Brown is and always has been a proud man whose presence in the NFL changed the way black players were treated by team owners, and whose presence in a string of Hollywood films (in which he sometimes had love scenes with white women and sometimes kept his shirt on) changed the way black men were understood by moviegoers. Freeman regards Brown's outbursts, his violence against women, his assault of a defenseless automobile, and his failure to acknowledge responsibility in a paternity suit until many years after the suit was filed as "flaws" in an otherwise outstanding character.
Late in the book, Freeman writes "Why a man of such remarkable intelligence and vision could be so shortsighted in other aspects of his life has always been a great conundrum that no one has been able to properly decipher or adequately explain." Maybe the explanation is that Jim Brown's "intelligence and vision" aren't as remarkable as Mr. Freeman thinks they are.
This program aired on November 2, 2006. The audio for this program is not available.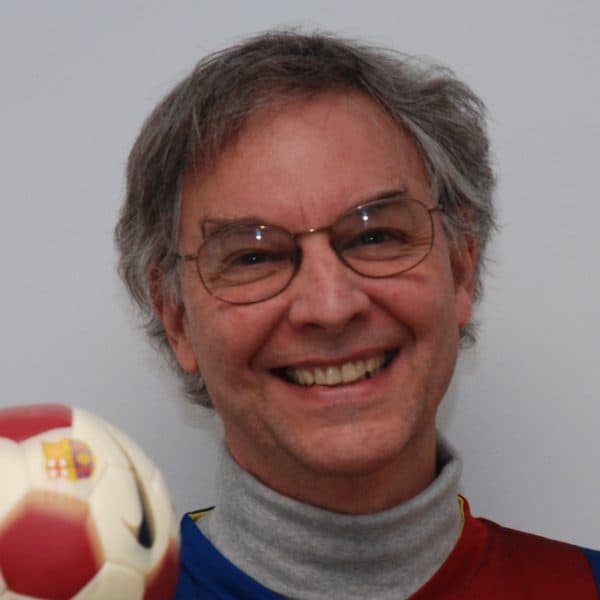 Bill Littlefield Host, Only A Game
Bill Littlefield was the host of Only A Game from 1993 until 2018.