"Kelso: The Horse of Gold"
This article is more than 13 years old.
One virtue of Linda Kennedy's book about one of the most accomplished thoroughbreds ever to have left the field in his wake is that it will remind people that there's more than one way to define a champion.
Each May, some horse wins the Kentucky Derby. Immediately thereafter begins the speculation about whether that horse can also win the Preakness and the Belmont Stakes. As soon as the possibility that the same horse will win all three races evaporates, most of the people who have engaged in the speculation stop thinking about horse racing until early the following May.
In the rare seasons when one horse wins does win all three races, the horse becomes the object of much hyperbole, and then the talk turns to how much he will be worth at stud.
Kelso did not win any of the Triple Crown races. He didn't run in any of them because his trainer didn't think he was ready for them, and because Kelso was undisciplined enough so that "nobody wanted to ride him." He was a gelding, so he would never be worth anything at stud. His achievement was excellence over time as well as excellence over different distances, excellence on different surfaces, and excellence under weight handicaps that would have at least discouraged most horses, if not killed them. One of my favorite race track sayings is "Weight will stop a train." It will, but it rarely stopped Kelso, who ran well enough to earn Horse of the Year honors for five consecutive years.
Kelso also earned the respect and affection of Linda Kennedy, who has made sure in this book that the extraordinary horse's story will be available to anybody inclined to read about that rarest of achievements, sustained success.
This program aired on June 7, 2007. The audio for this program is not available.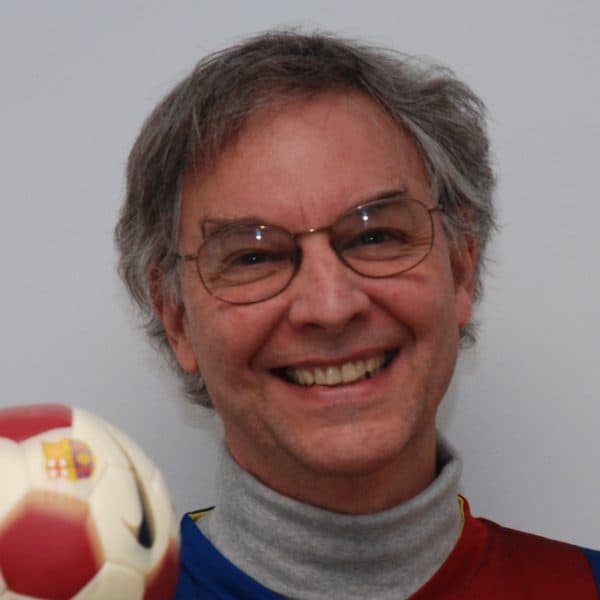 Bill Littlefield Host, Only A Game
Bill Littlefield was the host of Only A Game from 1993 until 2018.