This article is more than 12 years old.
The phrase "It's only a game" probably doesn't apply to the Tom's River Little League team featured in Mark Kreidler's new book, Six Good Innings: How One Small Town Became A Little League Giant. Kreidler chronicles a season where 12 year old boys literally give all they have to be the best, and explains how they, along with their parents and coaches, will settle for nothing less.
At one point, a twelve-year-old baseball player featured in Mark Kreidler's new book, Six Good Innings, finds himself compared in the newspaper with Greg Maddox.

Early on, we learn that the players on the Tom's River, New Jersey All-Star team practiced for fifty-six straight days, sometimes twice a day. Practices sometimes lasted as long as four hours. Most of these kids have stopped playing winter sports so they can spend more time in an indoor baseball facility between the last game in the fall and the first practice in the spring. The parents of some of these kids take the game seriously enough to suspect that the organizers of the post-season tournament rigged the schedule against the Tom's River boys. In order to get their minds off the fact that they don't make it to the Little League World Series after all that baseball, the Tom's River coach schedules his boys for…wait for it… another baseball tournament. As Kreidler writes, "the successes (of the little league team) had become, on some levels, the identity of the town itself." Sounds a little over the top, eh? But Mark Kreidler writes that "…on top of everything, it was fun." And maybe it was. At least when the team won. When it didn't – which wasn't often – a lot of the Tom's River players seemed baffled, some of them were angry, and at least one felt that he'd let down the whole town. Another was still shouting "We shouldn't have lost!" two weeks after the game that ended their season. There's no doubt that the men coaching the Tom's River children teach them a lot about playing baseball well. The youngsters also learn something about working together as a team, and what fun it can be to win. But more than a few parents reading this book are likely to feel grateful that their kids aren't all-stars, and that they don't live in a town where everybody identifies with a small group of twelve year old boys.
This program aired on August 14, 2008. The audio for this program is not available.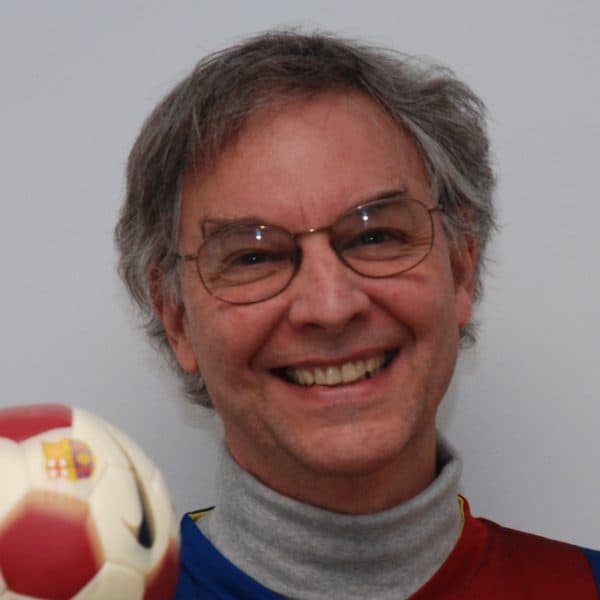 Bill Littlefield Host, Only A Game
Bill Littlefield was the host of Only A Game from 1993 until 2018.