This article is more than 12 years old.
In his new book, The First Tip-Off, author Charley Rosen describes the creation and fruition of the National Basketball Association as a professional sports league. With colorful characters such as coach Red Auerbach and almost unbelieveable accounts of the league's conditions (the first teams played on temporary floors above ice hockey arenas) The First Tip-Off is sure to be a winner for basketball fans alike.
When you've finished reading The First Tip-Off, you may find yourself wondering how the NBA has managed to survive, let alone thrive. In 1946, several intrepid businessmen and a collection of World War II veterans with nothing better to do began a basketball league. The BAA was marginally more organized than the various short-lived ventures that had paid basketball players in the past, but the new league still had the sort of problems likely to trouble any seat-of-the-pants start-up. Most of the teams played on temporary floors laid over the ice in hockey arenas, meaning that it was either very cold on the court, or that the floor was very wet, depending on the temperature that night. In some of the towns where BAA games transpired, the writers had no experience watching (let alone writing about) basketball. Several of them wondered in their stories why players who committed fouls weren't sent to the penalty box, thus forcing their teams to operate with four players for two minutes. One of the more colorful characters in the league's first year was Red Auerbach, who coached the Washington Capitals. Auerbach would later achieve glory as the coach and then general manager of the Boston Celtics during many of their championship years. According to Charley Rosen, who wrote The First Tip-Off, Auerbach learned early in the '46-'47 season that the officials, some of whom were betting on games, could be intimidated. Thereafter he "felt justified in stomping, shouting, and spitting at and cursing the refs whenever a call went against the Caps." Hence people who prefer to regard Red Auerbach as an avuncular fellow should not read the parts of this book in which he appears.
This program aired on December 18, 2008. The audio for this program is not available.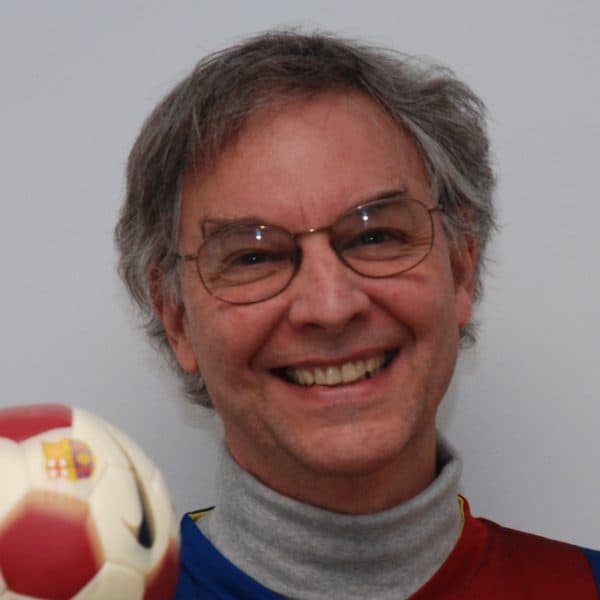 Bill Littlefield Host, Only A Game
Bill Littlefield was the host of Only A Game from 1993 until 2018.