This article is more than 10 years old.
Still, there are lots of intriguing and less predictable moments in Heart of a Husky. Many readers may know that UConn head coach Gino Auriemma is as sarcastic as he is dapper, but they may be surprised that after his players have performed poorly by his standards, Auriemma has been known to ask them why they don't just go home and kill themselves.
The UConn women's program has been spectacularly successful. If they play up to their potential in the tournament that begins this weekend, they will hand Auriemma his sixth national championship. But when readers learn from Thomas's book about the commitment demanded by the coach, they may find themselves wondering about the cost of his success. To his credit, Auriemma requires his players to succeed in the classroom as well as on the court. If they don't meet his academic standards, they don't play. But even Thomas, who certainly does not appear to regret anything about her basketball experience, acknowledges that playing at UConn is "a fulltime job." Toward the end of her senior year, she tries to look beyond her final season and writes that because of the routine imposed by her position on the team, "for four years, everything in my life has made sense," which may not be the ideal situation for a college student. She admits that she "lives for UConn basketball" and "can't imagine doing anything else."
These days, Thomas is playing professional basketball in Ireland. It's hard to say what she'll do when her playing days are over, since, although she apparently earned excellent grades, she reveals very little about what she studied at UConn, discusses no mentors except Coach Auriemma, and says she hated school.
This program aired on March 19, 2009. The audio for this program is not available.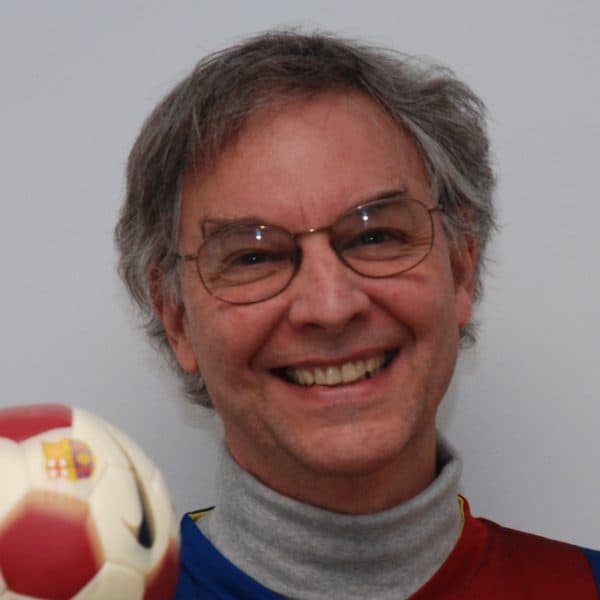 Bill Littlefield Host, Only A Game
Bill Littlefield was the host of Only A Game from 1993 until 2018.