Mr. Tennis, Abbie Hoffman and a Hall of Fame
This article is more than 12 years old.
This week's mail included an invitation to the induction ceremony at the Brandeis University Athletic Hall of Fame, and though I think colleges and universities  celebrate sports and athletes excessively, I might go, because one of the inductees will be Mr. Tennis himself, Bud Collins. Bud coached tennis at Brandeis from 1959 until 1963. He claims he took the job because he needed the money, which was two hundred fifty dollars, total, but the athletic director also told him he could have all the athletic socks he could steal, which must have been irresistible.
In his first year, Collins coached the Brandeis team to an undefeated season, which was dumb, since it left room for nothing but disappointment.
The most notorious of the players to labor for Coach Collins that season was the late Abbie Hoffman, who eventually became a hero to a generation of students who shared Hoffman's distaste for war, oppression, racism, and rules. When he was told to wear a coat and tie on road trips, Hoffman boarded the bus wearing a waiter's jacket and a rope around his neck. I like to think this delighted Bud. In fact, I cannot imagine it didn't, even though it was his dress code.
According to Coach Collins, he lost track of Abbie Hoffman after both of them left Brandeis. Actually, nearly everybody lost track of Abbie, who eventually went underground and started calling himself Barry Freed in order to avoid various drug charges that might never have been brought if he hadn't so energetically objected to such stupidities as war, oppression, and racism. By then, Bud Collins was protesting the hypocrisy and racism that characterized big time tennis in the sport's shamateur days.
Until late 1980, few people knew where Abbie Hoffman was, although he did eventually contact his old tennis coach. According to Bud, the call came in to the press box during the U.S. Open Tournament in New York. When Bud learned Abbie was on the line, he picked up the phone and said, "How many do you need?"
Abbie told him how many tickets he wanted. Bud provided them. After the tournament, Abbie turned himself in.
So good on Brandeis for inducting Bud Collins. For many years he has been very good for tennis, and even better for story-telling, and it's no stretch to include Abbie Hoffman among the many people better off for making Bud's acquaintance.
This program aired on September 24, 2009. The audio for this program is not available.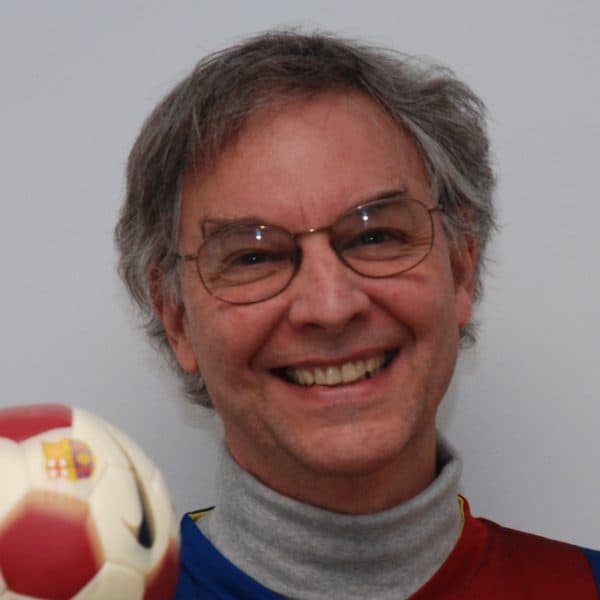 Bill Littlefield Host, Only A Game
Bill Littlefield was the host of Only A Game from 1993 until 2018.