Wellfleet Oyster Shuck-Off
This article is more than 10 years old.
http://www.youtube.com/watch?v=usPCsUfSZT8
Lisa Brown ducks under a tent on a rainy, raw, Cape Cod day and tries unsuccessfully to light a cigarette. Lisa is the President of Shellfish Tasting and Promotion, otherwise known as SPAT. All year long, Lisa and her crew prepare for these two days in October when people come from all around for the Wellfleet Oyster Festival.
Most years, 10,000 people a day descend on Wellfleet. "Granted, it's pouring cats and dogs and elephants, actually," Lisa says. "We're lucky if we have 400 right now."
The weather has scared off everyone but the locals. Eric Williams, host of CapeCast, a video production of the Cape Cod Times, isn't worried about the turn-out.
"It brings it down to the read world of living on the outer Cape where you make your own fun," Eric says. "It's the way it should be, maybe. Rainy and crazy. 'Cause that's what we're like out here."
Oysters are a way of life here in Wellfleet. In the summer, the town fills with tourists who line up to suck them right from the half-shell. And, all year long, fishermen raise the oysters from seed, and tend to them while they grow on the flats in Wellfleet Harbor. Lisa Brown says her hearty oyster shuckers won't be the slightest bit handicapped by today's weather.
"I mean, come on," Lisa says. "These guys are shuckers for God's sake."
Eric Williams tells the crowd that the shuckers are competing for "bragging rights and bi-valve glory," but there's also $1000 for first, $500 hundred for second, and $250 for third.
It's not only speed that matters. Judges will dock a shucker one second for a broken shell. An oyster not completely severed from the shell will cost three seconds. And, for perhaps the most disgusting penalty of the day, an oyster contaminated with grit or blood will add three seconds to the shucker's time.
Barbara Austin is a two time champion and the only woman to make today's finals. Barbara is paired against her son, Clint.
Barbara's kids are part of why she's so good at shucking. Back in the day when times were hard and the oysters just weren't selling, fishermen like Barbara made ends meet by shucking oysters and selling them by the gallon to restaurants. Barbara shucked five barrels a day, 400 oysters to the barrel, to help support her family.
"I had to get fast," Barbara says. "Chasing kids around while you were trying to get your oysters shucked before you went to market to sell them. You get good when you shuck all day, every day."
Today, Barbara grows mostly clams. She only shucks oysters for the occasional raw bar at a wedding or summer party. But, Barbara says, there are a lot of restaurants in town, and that means she has stiffer competition in the Shuck-off.
Everyone in Wellfleet knows the name William "Chopper" Young. Chopper earned 9-thousand dollars in Shuck Offs last year, brought home the 2008 International Oyster Opening Championship in Galway, Ireland, and narrowly missed a repeat performance this year.
Chopper receives a lot of attention, at home and on the road. "I could go to California and they'd notice me," Chopper says. "And I haven't been there since I was two."
Chopper is a Wellfleet oyster fisherman and I'm sure if you asked him which oyster is his favorite to eat, Wellfleet would win. But, ask him which is his favorite to shuck, and he chooses the Irish oyster, called Michael Kelly's Flats, which is used at the Internationals in Galway.
"They're totally different than these and you have a much different approach to shuck 'em," Chopper says. "But I find them to be easier. That's why I won the first time there, I guess."
Eric Williams finds it fitting that a world champion oyster shucker calls Wellfleet his home.
"We have some of the greatest oysters in the world in Wellfleet," Eric says. "Why not have the greatest shucker in the world?"
No one's surprised that the final round of the Wellfleet Shuck-Off comes down to Chopper and James Gray, who shucks oysters at a local raw bar. As his name is announced, Chopper throws up his hands and does a little spin for the crowd.
James Gray eyes his oysters nervously. He won this competition last year, when Chopper wasn't competing. He's been practicing all summer in the hopes that he can finally beat Chopper.
Chopper dumps his bag of oysters out onto the table and examines each one individually, washing each shell with some bottled water and placing it back on the table in neat rows.
When both competitors are finally satisfied with their set-ups, Eric Williams cries, "Three, two, one…shuck!" to signal the start of the final round.
Chopper plunges his custom-modified shucking knife into the side of an oyster, and flings the top shell forward toward the crowd with one confident motion. Another quick flourish of the knife and he's separated the oyster from the bottom shell.
Though Chopper is only a few seconds ahead of James Gray, he takes a little extra time to neatly line up the oysters, no doubt going for that 10 second bonus for a tray deemed artistically presented. In the end, it doesn't matter. The champ wins again.
As his victory is announced, Chopper grabs the microphone. "Thank you to all you die hard fans," Chopper shouts. "I did it for you."
This program aired on October 31, 2009. The audio for this program is not available.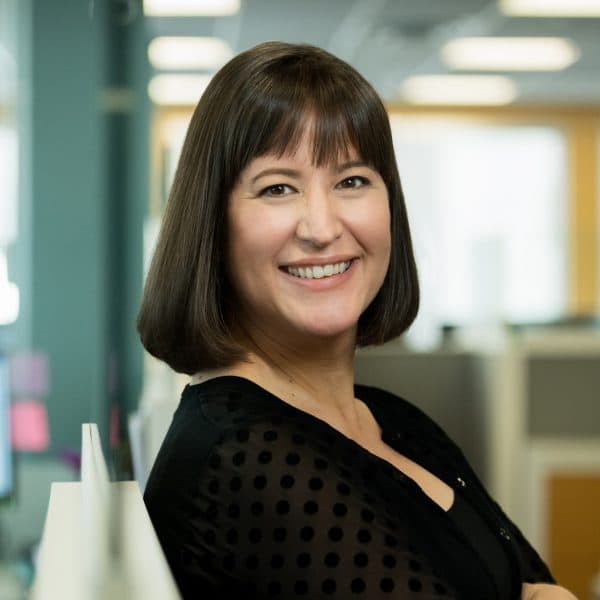 Karen Given Executive Producer/Interim Host, Only A Game
Karen is the executive producer for WBUR's Only A Game.