This article is more than 10 years old.
It's not surprising that numbers of people are upset that a commercial sponsored by Focus on the Family and featuring quarterback Tim Tebow and his mother will apparently be part of Super Bowl Sunday.
It is a little surprising that some opponents of the network's decision to air the commercial have based their argument on precedent: the network's alleged policy to avoid so-called advocacy messages.
Advocacy is in the eye of the beholder.
Can't it be argued that every ad for a truck or an SUV can be construed as advocacy for the on-going accumulation of enough oil to keep those machines rolling? Historically, a commitment to the provision of abundant oil to a hog-driving populace has been used to justify all manner of plundering at home and abroad. Maybe you think that's a natural consequence of manifest destiny. Maybe you don't. Either way, to fail to recognize the intention and consequences of commercials pushing trucks and SUV's is naïve.
The same holds for commercials for prescription drugs. Never mind controversial matters such as cost or whether the drugs do what they're supposed to do, the intent of the commercials is to convince consumers to ask for particular prescriptions based on thirty to sixty seconds of glossy education provided by the drug company. This would seem to constitute advocating a particular approach to health care…an approach that pays little or no attention, for example, to diet or exercise.
Then there are the commercials for the army, the navy, the air force, the marines, and the National Guard. Some number of young men and women do, in fact, become all that they could have been as a result of serving in the military. But many who have enlisted end up with post-traumatic stress and permanent disabilities, and some of them cease to believe in their missions, some of which are eventually disavowed even by the people who initiated them. There's no mention of that in the ads. At least the commercials for drugs list possible side effects, albeit quickly.
The Super Bowl Sunday message featuring Tim Tebow and his mother will outrage some and encourage others, but it won't break new ground. Their advocacy message will only be the most recent in a long line of commercials designed to accompany a game, promote a particular position, and affect the way we think. Or don't.
This program aired on February 4, 2010. The audio for this program is not available.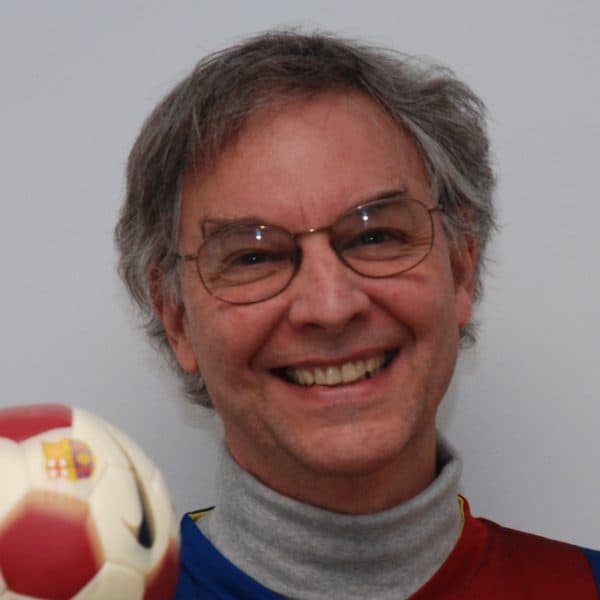 Bill Littlefield Host, Only A Game
Bill Littlefield was the host of Only A Game from 1993 until 2018.