This article is more than 10 years old.
As the good luck charm of the Alaska Aces, Bartholomew sat on the bench of a contending team throughout the 2007 season. He played pick-up games against the pros, shared their jokes at the expense of one of their number when he was falsely charged with assault and robbery, and appeared in a TV soap opera which might charitably be characterized as inappropriate.
Pacific Rims, Bartholomew's book about his experiences, provides a sense of one of basketball's more remote outposts…a place where a guy who's perhaps fallen just short of the NBA can cobble together a reasonably profitable career, assuming his employer doesn't suddenly find a foreign import who's a little taller, a little faster, or a little less expensive.
According to Bartholomew, basketball got introduced to the Philippines the same way baseball got introduced to Nicaragua, Cuba, and much of the rest of Latin America: the game came in with the troops. Because the residents of the Philippines quickly learned how to play basketball and used their head start at it to pummel other teams in Asia, basketball assumed a central place in the national psyche. Everywhere Bartholomew went, he found makeshift courts and enthusiastic players. He also stumbled upon some pretty bizarre scenes, such as when he watched half a dozen officials stretch an U.S. player on the floor in order to measure him. They were trying to ascertain whether he was qualified to play under a league rule that said no import could be taller than 6'6".
Pacific Rims doesn't much resemble most books concerned with basketball, and that accounts for some of its charm. It's surprising, energetic, and often funny.
This program aired on June 10, 2010. The audio for this program is not available.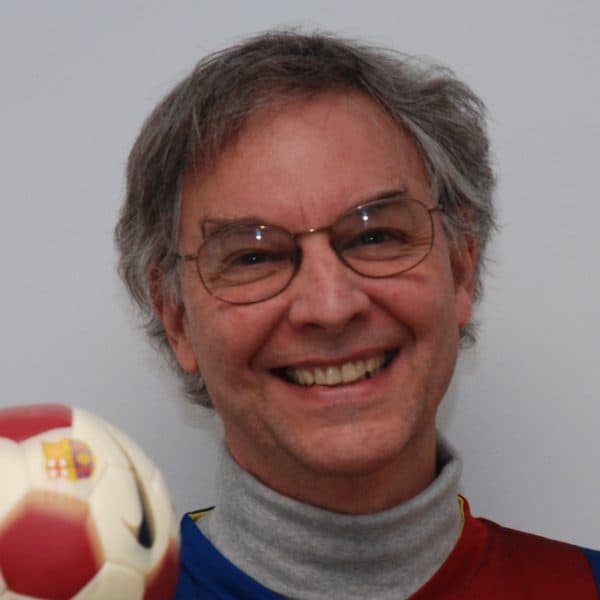 Bill Littlefield Host, Only A Game
Bill Littlefield was the host of Only A Game from 1993 until 2018.