This article is more than 10 years old.
Okay, I'll admit it. I hate going into men's locker rooms. It's the second most dreaded part of my job, right behind transcribing interviews, which I believe to be every public radio reporter's least favorite activity.
I've never been harassed or insulted in a locker room. The same can't be said of Mexican TV reporter Ines Sainz, who experienced what's been described as "hooting and hollering" while waiting in the New York Jets locker room to interview quarterback Mark Sanchez on Saturday. Ms. Sainz says she took the commotion as a joke, but the NFL is investigating the incident and Jets owner Woody Johnson called the reporter personally to apologize.
Ines Sainz isn't one of the regular reporters to visit the Jets locker room, and she's been criticized for the outfit she was wearing that day. Most female reporters who attend practices and games say they've never experienced the kind of behavior Sainz saw on Saturday. I wouldn't know. It's pretty uncommon for me to go into the men's locker room during my reporting duties for Only A Game. Locker room conversations are unnecessary when covering speed Rubik's Cube competitions and professional disc golf.
But, when covering the NFL, NBA, NHL, or MLB, the locker room is the only place for post-game interviews. Going in is part of the job. There are a few exceptions. When the Saints came into town for a pre-season game in early August, a team official took a vote on whether Quarterback Drew Brees would be available in the locker room or the interview room. I voted loudly to meet him in the interview room, where he would be fully clothed.
The few times I've braved a men's locker room, I've hated every second of it. I've turned beet red, stared at the floor, and run out of the room as soon as I could. Once, when Barry Bonds left us waiting in front of his locker in San Francisco for 45 minutes before presenting himself in a t-shirt and a towel to be interviewed, I pretended to fiddle with the dials on my recorder until the last naked man was dressed.
I feel slightly guilty about this. Does it make me a bad feminist? Does it make me a bad reporter?
Sports Illustrated sued for the rights of female reporters after Melissa Ludtke was banned from the locker rooms during the 1977 World Series. For decades after that, female reporters faced regular harassment. I have access to locker rooms because other women fought for it, and I repay them by being embarrassed?
I'm told by my male colleagues that they don't enjoy conducting interviews in men's locker rooms either. I've read quotes from players who say they find the practice awkward, regardless of the gender of the reporter asking the questions.
There is another way. While not all women's sports leagues handle the question of access in exactly the same way, they all keep the reporters out of the locker room while the players are getting dressed. Whether you're a male or female reporter, you're not talking to anyone until she's had a chance to put on her clothes. Sure, it costs everyone a few precious post-game minutes, but female athletes generally don't mind spending time promoting their sport.
Male professional athletes are paid well for what they do, and talking to the media is part of their job description. Is it too much to ask them to put on a pair of pants first?
This program aired on September 14, 2010. The audio for this program is not available.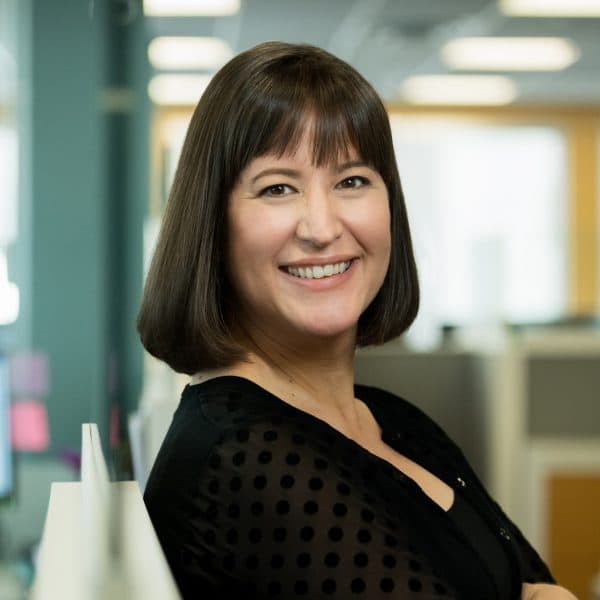 Karen Given Executive Producer/Interim Host, Only A Game
Karen is the executive producer for WBUR's Only A Game.