The Best American Sports Writing 2010
11:18
Play
This article is more than 9 years old.
Based on the cover of the 2010 edition of The Best American Sports Writing – and the choice of Peter Gammons as guest editor – you'd be forgiven for thinking this year's installment of the series is baseball-heavy. But Bill Littlefield says the book has plenty to offer for fans of all sports. Read Bill's thoughts on the book and listen to his conversation with series editor Glenn Stout and ESPN.com's Wright Thompson, whose piece titled Shadow Boxing appears in this year's edition.
Who'd have thought that as Guest Editor for the current edition of The Best American Sports Writing, Peter Gammons, the King of All Things Baseball, would have chosen two stories from a magazine called "Bicycling?"
Each book in this splendid series is full of surprises…or at least full of stories I've missed when they first appeared. Both stories from "Bicycling," for example. That's one of the reasons I look forward to the book's appearance each fall.
The 2010 edition also includes a fine story by Wright Thompson about trying to track down a guy who fought Muhammad Ali almost fifty years ago, Pat Jordan's withering portrait of Jose Canseco, and "This Is Your Brain On Football," which successfully makes the case the title suggests it will make.
Since it's time for gift-giving, I'll suggest that anyone who receives this book will find lots of stories to relish. Year after year, Series Editor Glenn Stout makes sure that will be the case.
This segment aired on December 11, 2010.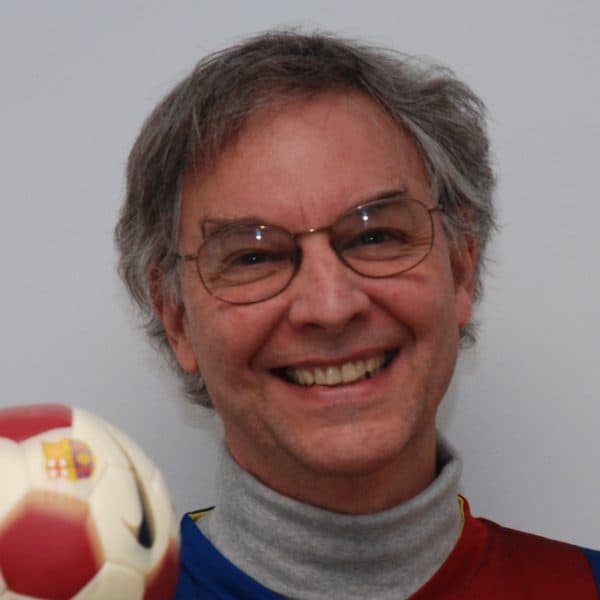 Bill Littlefield Host, Only A Game
Bill Littlefield was the host of Only A Game from 1993 until 2018.