Dallas Expects Super Rewards for the Super Bowl
08:14
Play
This article is more than 10 years old.
Long before Arlington mayor Bob Cluck ponied up $325 million in public funds to lure the Cowboys to his city, and before owner Jerry Jones spent $1.2 billion to build his 3-million square foot sports mecca, North Texans knew they were getting the Super Bowl. It was a bit of a "if you build it, they will come" scenario.
Parking spots for the big game are selling for as much as $900, and a room at the Arlington Super 8 motel could run you $699. Everyone's cashing in on the Super Bowl, which was, well, the whole point.
In late October, nearly a thousand people gathered in Cowboys stadium to have lunch with the likes of Troy Aikman and Emmitt Smith and to mark the 100-day countdown to the Super Bowl. Speaker after speaker made grand claims about the economic windfall the big game would bring to North Texas, even though nobody was quite sure about the specifics.
"It's almost so big that you can't get your arms around it," Texas Gov. Rick Perry began. "But, of course this is Texas so we have the ability to get our arms around it and it's a huge economic impact."
"[The Super Bowl] is going to show the CEOs and decision makers around the world — not just our country — but truly around the world, that they should move to [North Texas.]"

Ross Perot Jr.
The Super Bowl host committee commissioned a report that says the region will see a $611-million windfall as a result of Sunday's game. But, an independent study by Price Waterhouse Coopers put the number at something closer to $200-million. And Robert Baade, a sports economist at Lake Forest College, puts the real outcome much, much lower.
Baade says host committees forget to factor in things like tourists and convention goers who are crowded out during mega-events like the Super Bowl, money that goes home with the players, team owners, and national hotel chains, and costs the city bears in clean-up and safety.
"If you move that decimal point one place to the left, you're much closer to reality," Baade says. "So if you're talking about an NFL estimate of $600 million as a consequence of the event, the $60 million figure is likely to be far more representative of what we'll see."
And, Baade says, that number is giving the host committee every benefit of the doubt. The real figure might be closer to $30 million.
But a one-time windfall isn't the only benefit North Texans hope to see from Super Bowl XLV. Cowboys owner Jerry Jones says the game is an opportunity to "showtime" North Texas in front of what he hopes will be the largest world-wide audience ever for a Super Bowl.
Ross Perot Jr., CEO of "The Perot Group," goes even further.
"It's going to show the CEOs and decision makers around the world — not just our country, but truly around the world — that they should move to NT," Perot told the crowd.
But, Professor Baade says, corporate sponsors and business executives have much more tangible things to think about when setting up shop in a new town.
"They're going to consider things like: 'Is there a skilled labor force?,'" Baade said. "They're going to consider things like the tax environment. They're going to consider things like the school system. There are all these other factors that are far, far more important for the bottom line than a Super Bowl or even the presence of a pro sports team."
"When you go anywhere you have to tell people, 'I'm from Dallas or I'm from Fort Worth,' nobody knows. We're on the spot now. We're in Arlington. We're main time."

Orlando Sandoval, Arlington resident
But, don't forget, Arlington, Texas isn't just the host of the 2011 Super Bowl. This Fall, the World Series was played, and lost, at Rangers Ballpark in Arlington, just down the street from Cowboys Stadium where less than a year ago the world record for attendance at a basketball game was shattered at the NBA All Star Game. These three mega-events have put Arlington on the map. At least, that's the way it seems to life-long Arlington resident, Orlando Sandoval.
"When you go anywhere you have to tell people, I'm from Dallas or I'm from Fort Worth, nobody knows," Sandoval said. "We're on the spot now. We're in Arlington. We're main time. Our own little town. Arlington, doing it right."
But just because more people have now heard of Arlington, Texas, doesn't mean that economic rewards are on their way. Professor Baade says there's no economic multiplier for a community that holds three mega events in a single year.
"I think that if you don't find it for one, why would you necessarily find it for three?" Baade says. "Unless there's something real attractive in the immediate vicinity, the party is likely to be transported to Dallas itself."
In other words, Super Bowl VIPs aren't going to be frequenting the Chick-fil-A down the street from Cowboys stadium.
But, not everyone's excitement is based solely on over-inflated economic projections and dreams of financial windfall. Norma Hunt is the widow of Lamar Hunt, who owned the Kansas City Chiefs and is credited with giving the Super Bowl its name. Hunt has attended all 44 of the NFL's championship games, though she jokes that she must have been a child when the first Super Bowl was held. Her family still owns the Chiefs, but Hunt lives in North Texas, which makes this game special.
"I am so excited," Hunt said. "This is going to be the first Super Bowl that I don't have to fly to get there. We're just glad to have it here and we're gonna show 'em some Texas hospitality."
That's a benefit no economist in the world can deny.
This segment aired on February 5, 2011.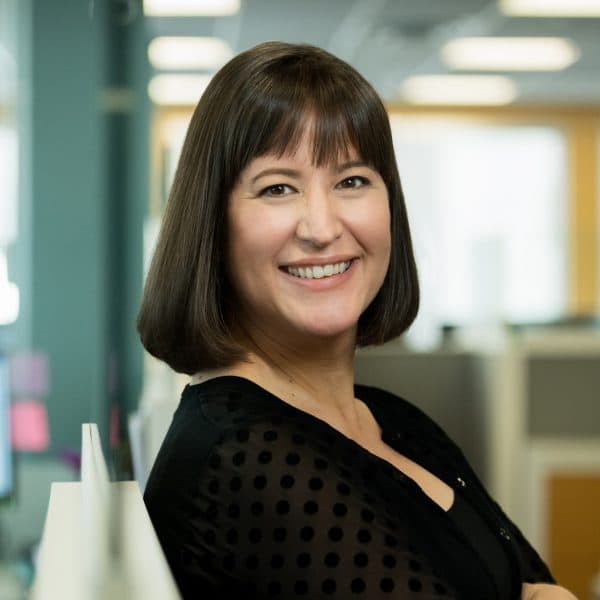 Karen Given Executive Producer/Interim Host, Only A Game
Karen is the executive producer for WBUR's Only A Game.