Kendra Stern: D-I Swimmer, D-III School
07:47
Play
This article is more than 10 years old.
Amherst College swimmer Kendra Stern's time in the 200-yard freestyle at the 2010 NCAA Championships was good enough for 8th place in Division I and All-American status. The only problem is she did it at the Division III championships.
The last Saturday in January was Senior Day for the swimmers at Amherst College. The team faced off against the Massachusetts Institute of Technology in the Class of 2011's final meet in the small western Massachusetts town of Amherst. The 500-yard freestyle was Kendra Stern's last individual event at Pratt Pool.
500 yards is 20 lengths of the pool. Stern took the lead immediately. By the second half of the race, the only time other swimmers were near her they were headed in the opposite direction because Stern had already lapped them.
When Stern tapped the wall with a time of 4:51.66, she had obliterated her own pool record by 3.12 seconds. Stern put her goggles up on her head, looked at the scoreboard, shook hands with an MIT swimmer in the next lane, and hopped out of the pool. No pump of the fist, no slap of the water, not even much of a smile. Kendra Stern does not like celebrating.
"I've always just had this thing, like once you touch the wall the race is over and there's nothing that you can do about it. Sometimes I don't celebrate when I get to the wall," Stern said. "I don't want to say it's because I'm uncomfortable by the win, because obviously I'm excited to have won, but at the same time I think that I try to play it down and that's not always the best thing. I think that people like to see it when you get excited about a swim."
Stern has had plenty of exciting moments. She holds five individual school records and was part of all five of Amherst's relay records. Three of her Amherst bests are also national Division III marks. She's won 10 national titles at the NCAA D-III championships. Meanwhile, Stern maintains a double major, in art history and Spanish, at one of the country's top academic colleges.
Lord Jeffs men's and women's swimming coach Nick Nichols, now in his 13th season at Amherst, says swimming and school get equal billing in Kendra's life.
"You're here obviously to talk about swimming, but if you were here to talk about art history you'd never know she was a swimmer," Nichols told me. "There are professors who, when I mention the name [say], 'Oh, is she on the team?' I don't think that she would tell you that she's a swimmer."
In the latest College Swimming Coaches Association of America poll the MIT women's team was ranked 6th in the nation. The Amherst Lord Jeffs were 8th.
MIT women's and men's head coach Dawn Dill says even in a meet between top Division III programs, Kendra Stern is a class of her own.
"At [the Division III NCAA championships] she could probably win any event from the 50 [yard] to the mile. She'd also place top three in just about any other event, the [individual medley], the 100-[yard butterfly]," Dill said. "She could be a finalist for any Division I powerhouse and the fact that she's really developed here at Amherst College under Nick's tutelage has been just fun to watch."
Stern grew up in Albuquerque, N.M. and her parents, Mimi and Walter, were in town for Senior Day wearing T-shirts made for the occasion. Kendra is 5'11" with a strong, lean build, and long red hair, but in the photo on their shirts she's just a young child leaping into a pool.
Mimi Stern says, when it came to choosing a college, smaller schools always appealed to Kendra.
"If Kendra's having a good day and you're having a mediocre day, you better man up because you're going to get run over."

Ryan Colby
"After talking with other people who had been to D-I schools or participated in athletics at D-I schools, it seemed as though the swimming aspects were basically a full-time job," the mother of three said. "To be able to do other things and actually have a life and the opportunity to pursue outside interests at your whim seemed to be much more comfortably handled at the D-III school."
Kendra's final two choices were Amherst and nearby rival Williams College and there was a complicating factor. Her older sister, Meaghan, was already a student and swimmer at Amherst. In the end, Kendra decided to join her on the Lord Jeffs' team. (Ironically, their younger brother, Connor, attends Williams.) The sisters still share relay records, but Kendra quickly eclipsed Meaghan's individual marks, something coach Nick Nichols wasn't expecting after Kendra's first campus visit.
"Meaghan had already had quite a bit of success here and she said, 'You want my sister to come here. She's going to be really good.' And I watched [Kendra] swim and I can remember looking and thinking, 'Yeah she looks like she might be ok,'" Nichols said, laughing. "I'd love to say I saw the potential from the beginning, but I really honestly can't say that."
Unlike many collegiate swimmers, Stern did not focus exclusively on the sport until high school. When she got into Amherst's training program her times started falling fast. As a freshman she won three individual national titles and three more in relays.
Fellow senior, and men's team co-captain, Ryan Colby says Amherst's practices are co-ed and Stern often ends up working out in the guys' side of the pool.
"When I was a freshman, Nick [Nichols] told me sooner or later I was going to lose in practice to a woman, which I didn't think was going to happen," Colby said. "Then the day happened and I lost. And at the time, I had qualified for NCAAs that year in the 500[-yard freestyle], but if Kendra's having a good day and you're having a mediocre day, you better man up because you're going to get run over."
Stern's accomplishments make her a leader on the team, but she says it's a role that does not come naturally.
"I'm not the first person to make a big speech before the meet or to say anything really," Stern said. "I'd rather cultivate relationships with a few people and leave my mark that way."
Amherst sophomore Emily Swett says even without speeches, Stern's leadership is strong and it showed during a recent series of training sessions.
"She would come back from practice and before you knew it she was going out on a run," Swett said. "It's in incredible to see the lengths that she's willing to go to to reach her goals and I think that's definitely contagious."
In the closing event, Stern anchored the 400 free relay. Amherst won the race and the meet. Stern won her fourth event of the day and came one step closer to the end of her college career.
What's next? Nichols says they've talked about training for another year for the Olympic trials.
"I think that would be fun, but it's a bit more of a Division III attitude where I'm not going to push her, her parents aren't going to push her," Nichols said. "I think she is that good that it's worth considering."
Kendra Stern does not enjoy talking about herself. During our conversation after the meet her cheeks turn a bright pink. She also doesn't like to get ahead of herself. When asked about her dreams for her swimming career, Stern doesn't even pause to think about it.
"Oh, I don't know. I can't answer that question, I'm sorry. It's a lot to think about and I like to take things sort of small steps at a time," Stern said. "If I look too far ahead, I freak myself out."
The Amherst women defeated Springfield College last weekend to close out their regular season at 7-1.
Stern and her Amherst teammates are preparing for the New England Small College Athletic Conference Championships, which will be held at Williams College later this month. The NCAA Division III Championships in Knoxville, Tennessee open March 23rd.
Stern might not be looking ahead, but just in case you're willing to, the US Olympic Trials in Omaha, Nebraska begin in June 2012.
This segment aired on February 12, 2011.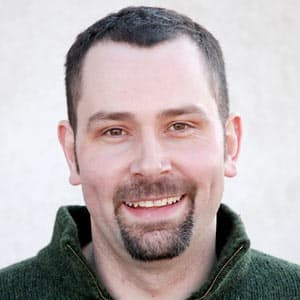 Doug Tribou Reporter/Producer
Doug Tribou was formerly a reporter and producer at WBUR and for WBUR's Only A Game.