Deal To End NHL Lockout Has Pros And Cons
02:51
Play
This article is more than 8 years old.
One presumes the news that there will be NHL hockey this winter and spring was greeted with great glee in Boston, New York, and Chicago, and Detroit. The glee was no doubt even greater in Toronto and Montreal.
Folks playing golf in Phoenix, San Jose, and Tampa may or may not have cared. Sports fans in Dallas are so thoroughly occupied with grieving over the Cowboys that they probably haven't yet taken in the news that the lockout that vaporized an estimated $1 billion dollars in potential revenue was ended by an agreement about which the owners are no doubt rejoicing.
[sidebar title="Businesses Hurt By NHL Lockout" width="630" align="right"]NHL hockey returned to Winnipeg for one season before being put on hold for the lockout. In November 2012, we spoke with a long-time restaurant owner about the impact of the lost Jets games on local businesses.[/sidebar]On balance, half an NHL season is better than none. On or off the record, the players would agree. As a hockey lifer coaching the minor league team in Pawtucket, Rhode Island once said regarding how painful it was for him to tell a guy he should find another line of work, "They're hockey players. They love the feel of the wind in their face when they rush up ice." I know, I know, there's not much wind even in the minor league arenas, but you get the point.
So the players – even the ones feeling that metaphorical wind in their faces in Sweden, Germany, Switzerland, Finland, the Czech Republic, Russia, Austria, Great Britain – really, Great Britain? yup – or any of the other places where the lights were on are happy the NHL is about to open the gates.
Hooray for all of them, say I, and hooray also for the bartenders, waiters and waitresses, parking lot attendants, and others who depend on the patronage of hockey fans, some of whom tend not to park their cars and drink in pro hockey neighborhoods when there is no pro hockey.
But in the euphoria accompanying hockey's belated beginning, perhaps it shouldn't go unnoted that the players apparently got hosed again: the new collective bargaining agreement lowers their percentage of the take from 57 to 50. By the NHL's own standards, the fans have been ripped off as well. The league's definition of a full regular season is 82 games; this year's version will be a little over half that, and the first few weeks are likely to be pretty raggedy, given the abbreviated training camps that will precede opening night.
My own personal favorite sentiment following Sunday's news that the lockout would end came from St. Louis Blues owner Tom Stillman. Addressing the fans in a press release, Mr. Stillman wrote, "We share in your disappointment and frustration about the lockout." Given what the owners have gained in the new agreement, do you suppose he was giggling when he wrote that?
This program aired on January 9, 2013.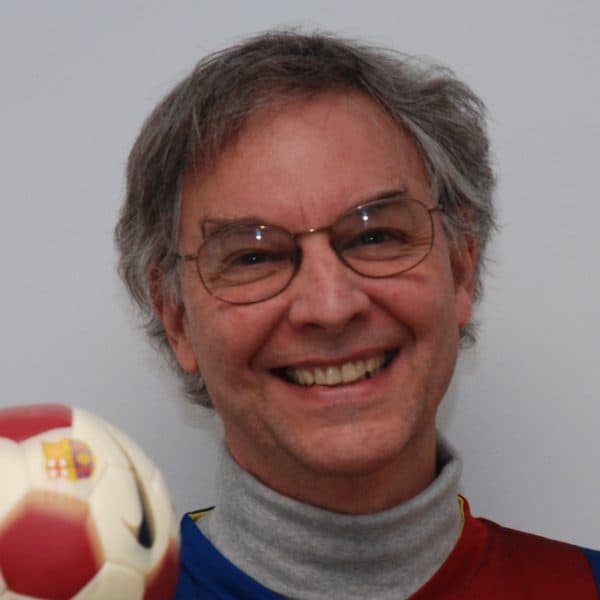 Bill Littlefield Host, Only A Game
Bill Littlefield was the host of Only A Game from 1993 until 2018.