Conflict And Change In The 'Southern League'
08:04
Play
This article is more than 7 years old.
Jackie Robinson became a Brooklyn Dodger in 1947. Larry Doby joined the Indians during the same season. Within a few years, Willie Mays, Monte Irvin, Don Newcombe, and lots of other superb black players were starring in the Majors.
But as late as 1964, integrated baseball in Birmingham, Alabama was a risky proposition. In Southern League: A True Story of Baseball, Civil Rights, and the Deep South's Most Compelling Pennant Race, Larry Colton has written about the first integrated minor league team to play in that city.
Highlights from Bill's interview with Larry Colton
BL: Let's start by discussing the void before the 1964 Barons season.  There was no minor league baseball in Birmingham for the preceding couple years. Why not?
LC: Well, the major league had handed down an edict to the minor leagues that they needed to integrate, and Birmingham had strict rules called "the checkers rule" where blacks and whites were not allowed to participate in any recreational activities together. And so the owner of the team, rather than go along with the major league edict, he pulled  Birmingham out of what at the time was the Southern Association. And then shortly thereafter, because Birmingham was the main franchise in the league, the league folded.
BL: How did you feel as a player back in those days, '66 rather than 64, but still when fans in places like Birmingham hurled insults at black players, even the players playing for the team they were rooting for?
LC: Like all the other players on the team I played for which was Macon Peaches, as well as Birmingham, and after interviewing all of these guys, when you're 21 years old and your goal in life is to be a major league baseball player.  Your purpose in being there isn't to change the world, your purpose is to get to the big leagues.  So while I was upset with what I saw, I was not a social activist. And we were certainly not freedom riders of any kind. But within the team, we bonded as it was sort of an us vs. them mentality.
BL: The owner of the Barons, Albert Belcher, determined that for the '64 season segregation in the stands at the ballpark should end. What did white fans and black fans make of that change when they showed up on opening day?
LC: Well, the white fans and the blacks fans were very suspicious of it because they had never been integrated.  They didn't sit next to each other at lunch counters or anything.  They had always had a chicken wire fence that divided where blacks couldn't sit on the home-base side of this chicken wire fence. And their section to the white fans was known as "the coal den." But Belcher took down the chicken wire fence.   The first half of the season, the blacks went to where they had always been, but slowly they started to migrate to the better seats, and by the end of the season it was an integrated stand.
Bill's thoughts on Southern League
Despite progress made in various other parts of the country, in 1964, Birmingham, Alabama was segregated.
For that reason, putting together an integrated minor league baseball team there required some courage. So did tearing down the chicken wire that had been used to separate the white spectators from the black spectators at Rickwood Field, where the reconstituted Birmingham Barons played.
So Southern League is a story of courage. It's also a story of education. The people who came to see the Barons play in 1964 had grown up under a system that featured a law preventing black and white children from playing baseball together. They were also forbidden from playing checkers together, which is why it was called "the checkers law."
As Casey Stengel is alleged to have said, "You could look it up."
Larry Colton played for a team in the Southern League in 1966. He watched his teammates endure the racism characterizing that time and that place, and he does not soft pedal its cruelty or its stupidity. But his book is about change and understanding and growth. He makes a convincing case that the 1964 Birmingham Barons fought the good fight simply by being who they were.
This segment aired on August 10, 2013.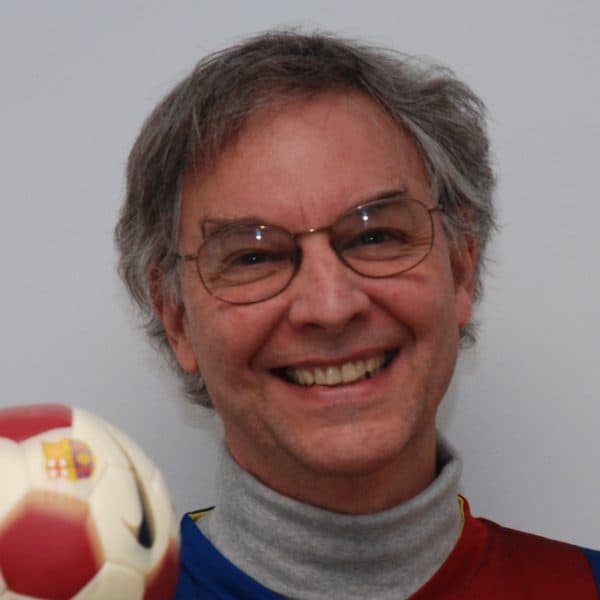 Bill Littlefield Host, Only A Game
Bill Littlefield was the host of Only A Game from 1993 until 2018.